We introduced Christophe Tack's latest video in the Mowgli's Jungle series, and pulled him aside for a few words, along with some new Hood vocabulary, on the making of it and the real deal with Park and Freestyle riding these days:
It was very challenging for me, since I just arrived at Hood River, didn't ride the spot nor the features, and in general this whole features thing was new to me. It was kind of a crash course to get tricks for the video. We had loads of super strong days making it even more challenging, also Hood River wind, you kind of need to get used to it…
We kind of ran out of time to get good slider hits done too, and I wasn't satisfied with my level on sliders to begin with. Next park video will be different, and complete, I promise! Ha!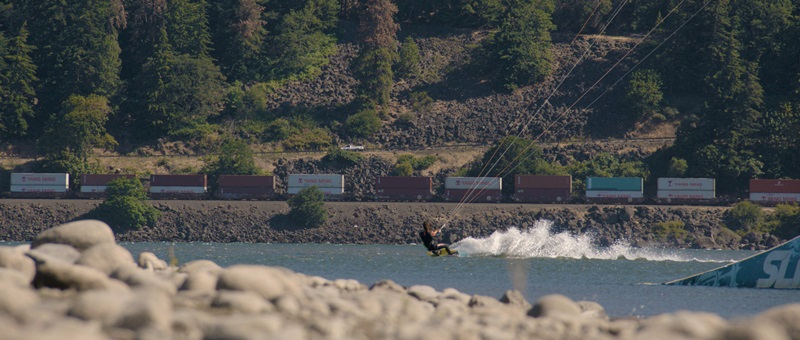 I think Park riding has so much to offer. Yes it is a kind of niche freestyle, not everyone can do it, not everyone has the spot to do it, (at my homespot it's impossible to…) but it brings people together to create something better, essential to some, an add on for others, and a get-hyped-on-kiting all over again for others. I personally just like to swap around doing the different unhooked freestyle disciplines we have in kiteboarding. This way I never get bored or fed up (again), keep progressing, not specialising in just one thing, just progressing as a complete freestyle kiteboarder.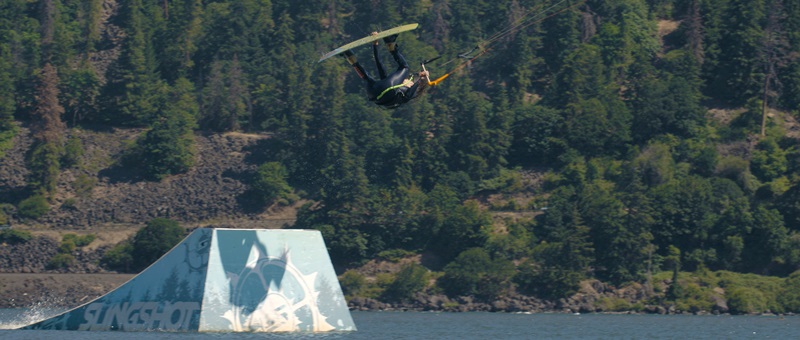 I also see a bright future in park riding in competitions. Big advertising space on the features, easier to understand for spectators… KPL is already doing an amazing job getting a world ranking park riding out with the limited resources.
And why doesn't every freestyle competition add a kicker on their flat water spots? When I was competing I was 'frothing' (Ewan Jaspan got everyone to froth hard on kite) on getting some kicker tricks done off waves. Then the next flat water spot we visited I would lose a whole range of freestyle tricks. Just add the damm kicker on flat water spots! Please! Haha!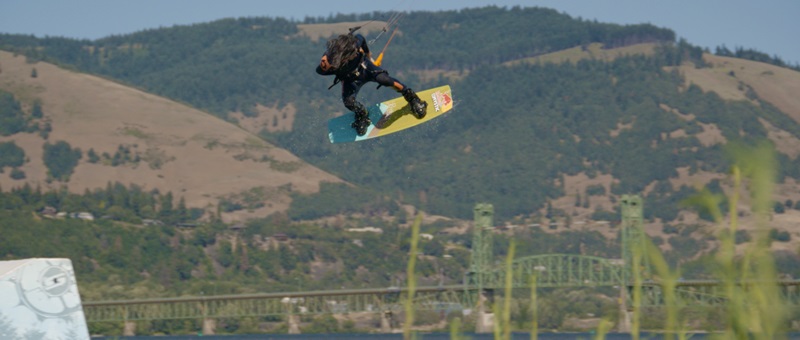 Ideally my dream competition format would be similar to slopestyle in snowboarding. Let's get those rail, kicker, and air tricks (in general, unhooked freestyle) in one run down. Force everyone to do different tricks every single heat (not allowed to repeat the trick done in previous heat => counter it with switch and different grabs, different tricks in general, or you get a lesser score). That would represent the one and true freestyle kiteboarding world champion in my opinion (not dissing anyone here). What do you guys think? CT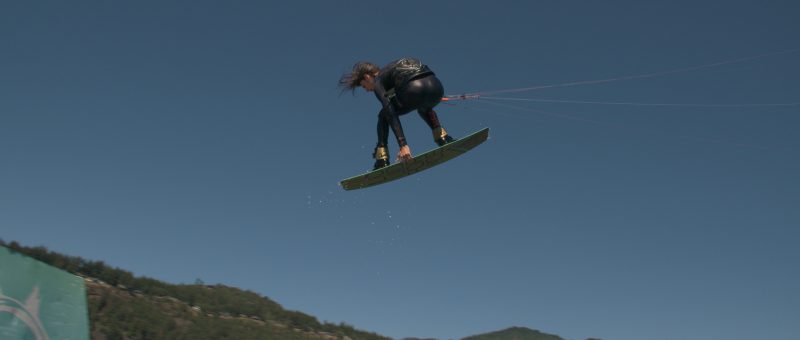 Ed. note: We don't have any opinions on competition formats or world champions as long as riders and sponsors are happy with it! Also, we think that Mr. Tack is being extremely modest, storming the park scene in the Triple S with a podium finish and landing the first 900 off of a slider, then landing a switch 900 in the Hood Jam, but who is counting?
Stills: Sam Van Olmen