The ProKite Centre opened last year with ambitions of becoming the number one kite centre in Europe. With such established meccas as Tarifa and Fuertevenura to compete with, it's cool to hear a bit about how they plan to conquer the world. They've just published a video of last year's fun and we thought it was the perfect time to hear a bit more.
Last year we opened the ProKite school in Lo Stagnone, the reasons why are pretty clearly demonstrated in the video! 🙂 Our goal is to create the biggest and the best kite center in the whole of Europe, and we chose Lo Stagnone because the spot has every ace up its sleeves: all year long wind, huge flat & shallow water, and close & easy travel from all around Europe. Of course our primary goal is to satisfy our customers and provide them with the best service, whether it's convenient accommodation, quality lessons or perfect rental equipment & service on the beach.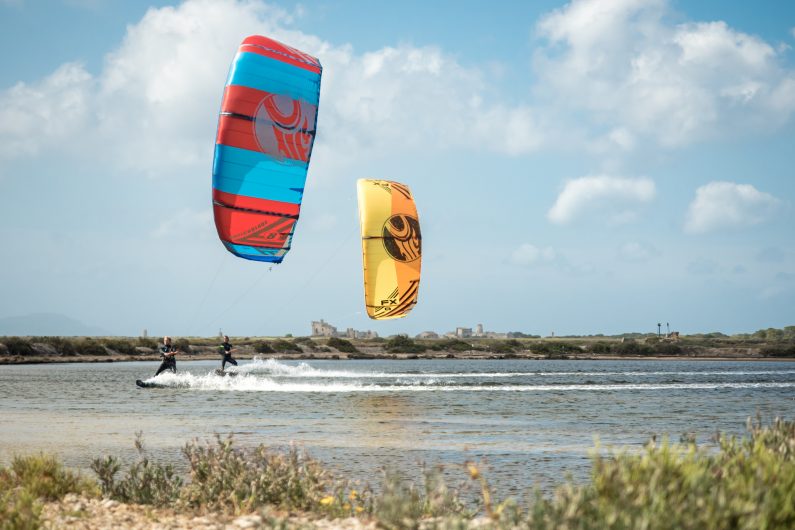 But second to that we as a school feel responsibility to help develop the sport. Alby, me and other employees in ProKite are passionate kiters and we love to see riders pushing the limits and sharing them with the community. That is why we spent a lot of budget, time and effort with riders and their media presentation. Basically we invite various Pro riders during the season and offer them best conditions for riding and as well photo & video services. For example, we helped James Boulding built couple of obstacles for video and photoshoop, it's pretty understandable that business value of such construction was 0, but when we saw James nailing never-seen tricks on them, it all paid off.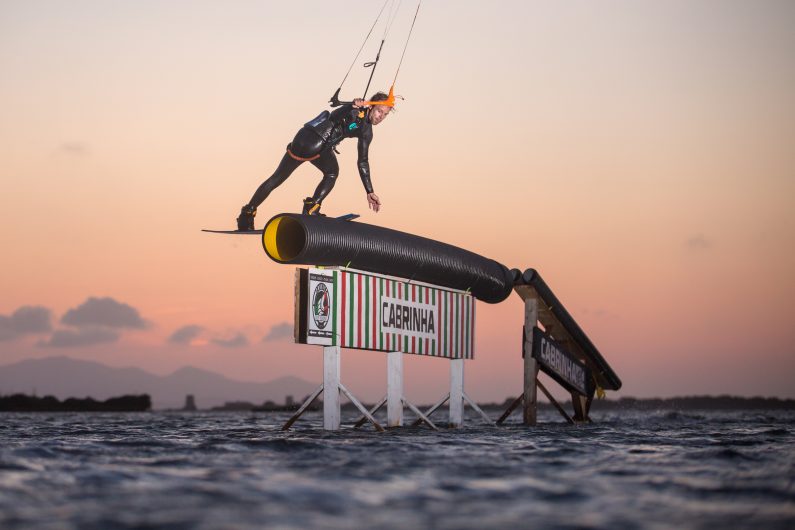 Also we hosted the legendary Aaron Hadlow, who had perfect conditions to train new tricks, but we also made movie "Reflection" for him, which of course helped our publicity, but also helped him as a rider since it's his obligation to his sponsors to produce such material.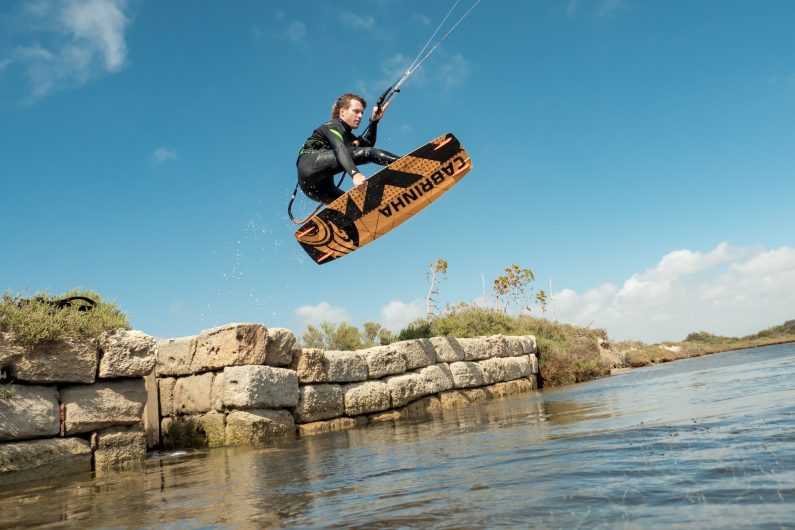 In the end we had a great season last year, our customers were happy, we have a packed hotel already now in early season and we wanted to show highlights from the last year to all kiters.
We love the spot we are working at and I think such showcase of this wonderful place was very needed. I wanted to do something between documentary / action / promotional video, where kiters can see the spot, get stoked from action of Pro's and of course learn about our business and eventually come visit us 🙂
I leave you, our customers, to decide if it worked!
To see the video, head here https://www.thekitemag.com/videos/prokite-alby-rondina-2017/
To learn more about the ProKite Centre, head here https://www.prokitealbyrondina.com/