My beloved home state of New Jersey gets a seriously bad rap. When I went away to college and told people where I was from I heard all the jokes: What exit? Gonna?! It's "going to", dude, not gonna! Are you toxic?
Whenever I heard that last quip I would repeat one of my favorite Jersey jokes I heard a standup comedian tell: When the big one hits people from New Jersey are going to laugh and just brush it off their shoulder.
One area many of New Jersey's detractors probably never visited is Sandy Hook. The 7-mile long barrier peninsula juts into Lower New York Harbor and is about 18 miles south of Manhattan.
The first time I went to Sandy Hook was in 2003 to windsurf (I switched to kiteboarding in 2011). When I drove over the Route 36 Bridge I was amazed at the beautiful scene before me: Sandy Hook Bay to the left, the Navesink River to the right and the Atlantic Ocean straight ahead. I immediately felt like an idiot for never coming here before.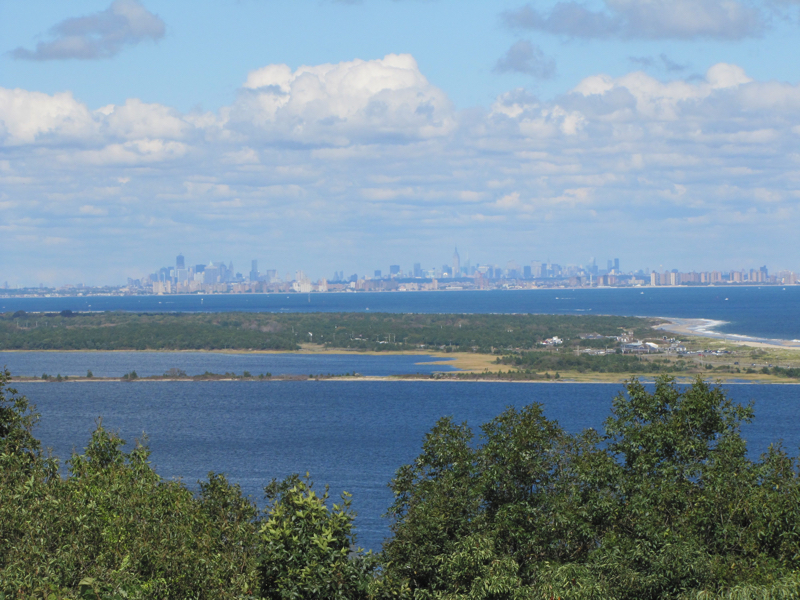 Prior to wind nuts flying across its waters an amusement park called Highland Beach opened at the Hook (as locals call it) in 1888. It had one of America's earliest roller coasters, the Great Switchback Railroad, based on a design by LaMarcus Thompson, who built the roller coaster in Coney Island that debuted in 1884.
Sitting in bench-like cars propelled solely by gravity riders went up and down a series of rises and falls at a whopping six miles per hour.
Sandy Hook is also home to America's oldest continually operating lighthouse, built in 1764. It survived a bombardment by colonists during the Revolutionary War who were trying to knock it out of service to prevent it from aiding the occupying British forces.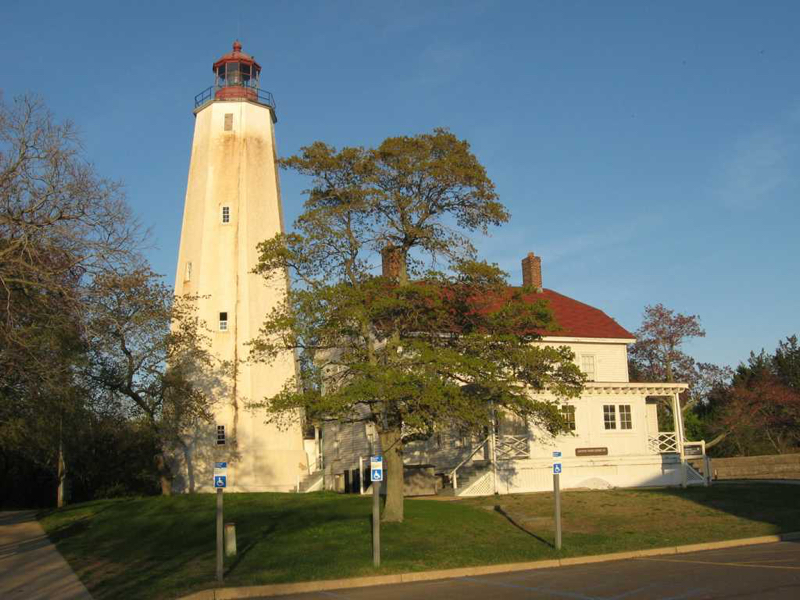 With its proximity to New York Harbor the US Army built a series of fortifications, with artillery and large mortars, on the Hook to protect the area from invading navies. In 1895 the Army named the installations Fort Hancock.
As the nature of modern warfare changed so did Sandy Hook's military role. From 1954 to 1974 Nike surface to air missiles were deployed there to intercept long-range Soviet Bear Bombers if they should ever attempt to attack New York City.


The Army deactivated Fort Hancock in 1975 and the National Park Service took over the 1,665-acre peninsula. Today it's part of the Gateway National Recreation Area and gets over 2 million visitors annually.
There's also great kiteboarding at the Hook. On a northwest wind there's excellent side-onshore conditions bayside and I've seen a few 35 mph + days of crazy, cranking wind. On dead south days you can kite west into the bay, head upwind into the Navesink River and have a blast!
When the wind is coming from the north or east, because of the topography of Sandy Hook, you can get flat-water sessions in on the bay. And on east days you've also got the Atlantic Ocean (with a great view of the Manhattan skyline) to kite in.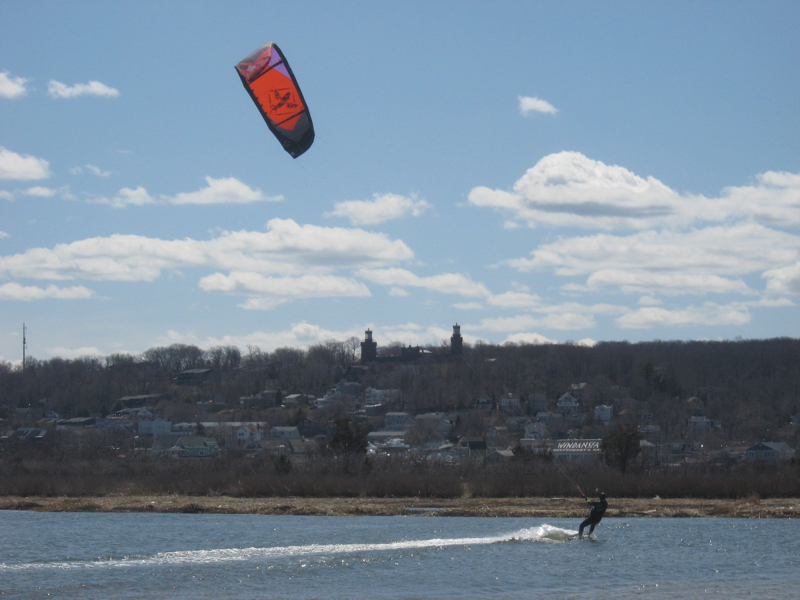 "I love the nature of it," said local Jim Roberts, 52, who grew up in the area and has been kiteboarding at the Hook since 2010. "It's like a mini Outer Banks, shallow at low tide, very scenic and rustic."
In the winter and spring I've seen seals in the bay or sunning themselves on the beach. The first time I saw one I thought it was a big piece of wood. "Don't hit it! Don't hit it!" I thought, not wanting to snap a fin off the bottom of my kiteboard. The seal quickly shot under the water and I realized it was an animal. A few seconds later it popped back up, about 20 feet away, and was looking straight at me, checking me out.






I also saw a school of cow nose stingrays (they're quite ugly with their oddly-shaped foreheads that look like the nose of a cow) while kiting in the ocean just off of the Hook. There were about 12 or 15 of them and the little ones were following the big ones. As they got closer to me, maybe 10 feet away, they sensed me and went under the water.
And one evening, under a full moon, I was kiting oceanside there and as it got darker the lights of Manhattan started to turn on. The wind was light and dropping (I was flying my 15-meter kite) but really wanted to score a full moon session so I stayed on the water and close to the shore in case my kite fell out of the sky.
The city and moon got brighter as the night sky darkened. I got about ten tacks in on the full moon's reflection on the ocean before the light wind forced me back to the beach but it was an awesome, memorable session.
So the next time I'm driving down the New Jersey Turnpike, past the stinky, hideous Linden Cogeneration Plant, I'm going to — oops, gonna! — laugh, brush it off my shoulder, take Exit 11 for the Garden State Parkway and have a blast at beautiful Sandy Hook!
To visit places like this or more, visit www.kitesurfholidays.com