Cape Town is one of – if not the most – popular places to escape the European winter. Cape Town has it all! Beautiful lights, lots to see and of course: perfect kite conditions! But let me tell you something that certainly not many people know…
Together with my girlfriend, we decided to follow the kite community down to South Africa last year in February. We finished our studies and had two month off before getting into the next adventures. Ripping the waves in Blouberg and riding the lagoon of Langebaan was on top of our list for this trip.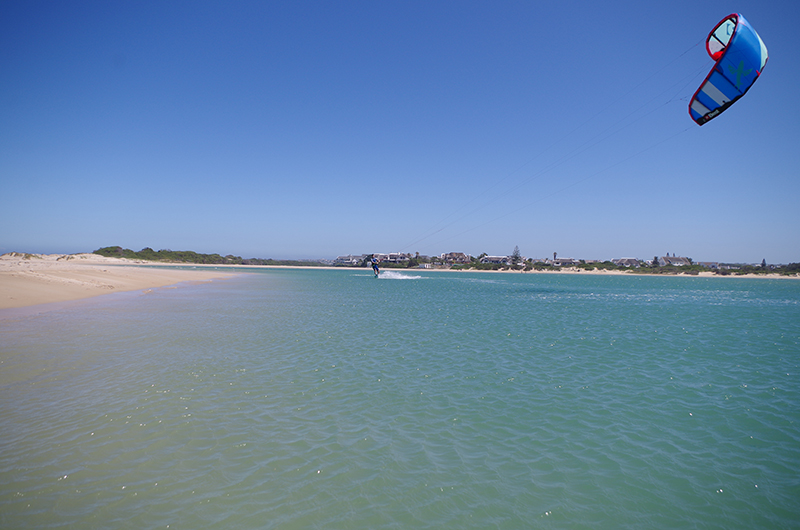 In addition to the well-spent time on the water, we always like to explore things off the beach. As I said before, just considering the Cape Town area you have millions of options to see or do. Our favorite getaways on the last two trips have included the amazing vineyards in Stellenbosch and Franschhoek, the hikes up Leon's Head and Table Mountain, the root44 food market on Sundays, the beaches around Hout bay, the Bo Kaap district and of course the thousands of good places to have lunch or dinner.
Without being aware of this variety, we planned on leaving Cape Town behind for some weeks to discover The Garden Route and neighbouring countries such as Zimbabwe and Botswana. These two beautiful countries with tremendous, friendly people are always worth checking out.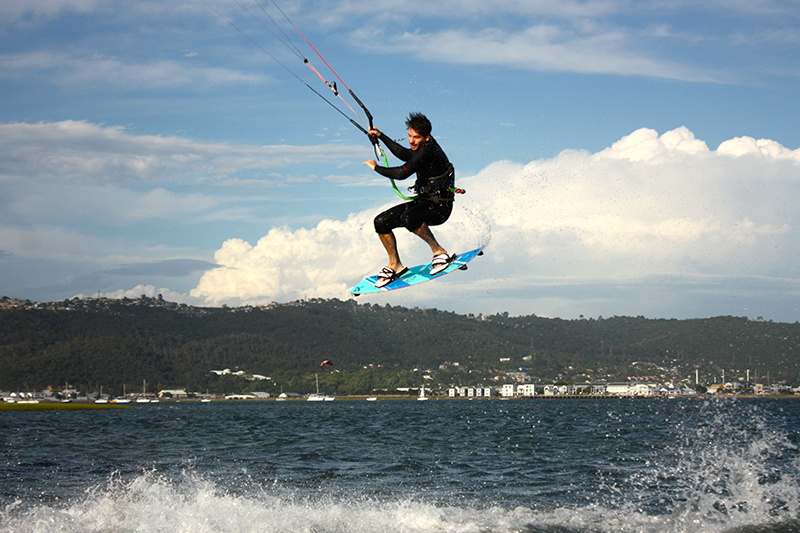 However, The Garden Route was a total surprise!
Starting in Cape Town towards Port Elizabeth we expected to see a very special coastline, small towns and pure nature. But to explore some of South Africa's best kept secret kite spots on this trip down the N2, between the Eastern and Western Cape, was a total surprise.
Well prepared with a tiny piece of paper with some spot names in scrawly handwriting (given by a friend in Cape Town) we were not sure what to expect. Not expecting much, we took some kites with us but were pretty resolved to go mountain biking in the Knysna area or on a hiking trip in the Tzitzikama natural park.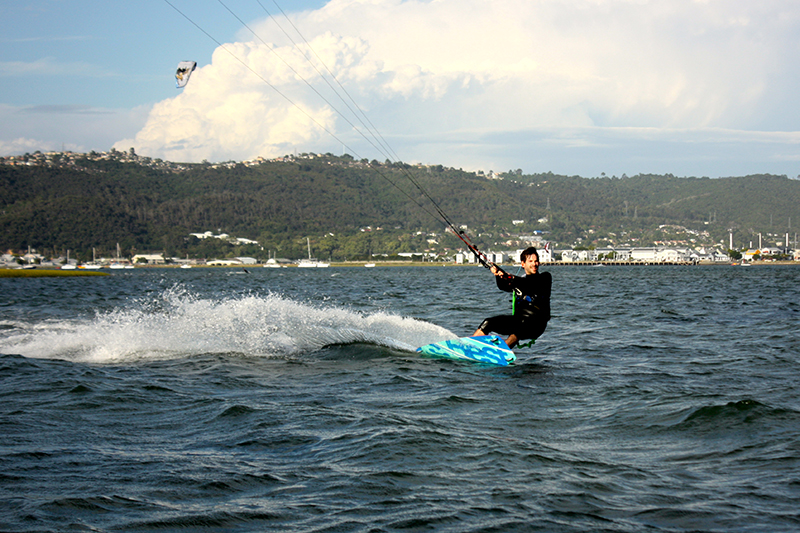 After three days in Hermanus and Witsand without wind, we found ourselves on the water for the whole remaining week. Due to the close distance of just 3 hours drive from Cape Town to Witsand and Hermanus, these two spots are quite popular. Or at least well known.
But have you heard about the lagoon in Knysna or the river mouth in St.Francis Bay? Maybe some of you have. For everyone else, let me tell you: These spots are just amazing! You escape the pretty packed beaches in Cape Town and end up with a maximum of four other kiters on butter flat water, riding in shorties.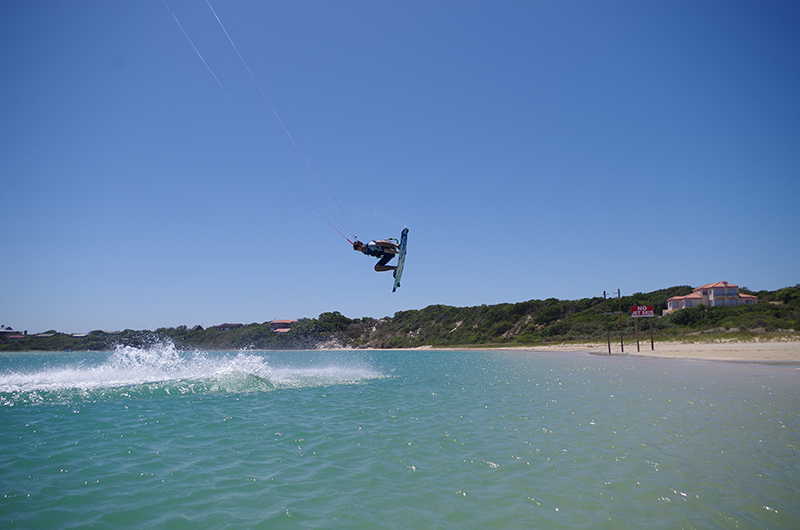 Our two favourite spots have been:
Name: Knysna Lagoon
Tide: Best between high and low tide
Wind direction: SE
Short description: After setting up in "Brighton on lake" on a big grass area with a great view towards the city, you find yourself riding on a huge flatwater lagoon. Big parts of it are waist deep and the wind comes in quite constant. The water is warm and the friendly local community was happy to meet up with some more kiters from somewhere else, as this doesn't happen every day.
Name: St.Francis Bay – river mouth
Tide: Best +-2 around low tide
Wind direction: E, SE
Short description: Take a look at the pictures we took. No more comments…
At low tide you have a big sandy beach to set up. The wind comes straight from the sea flying over a small sand dune and the water is butter flat as well as crystal clear.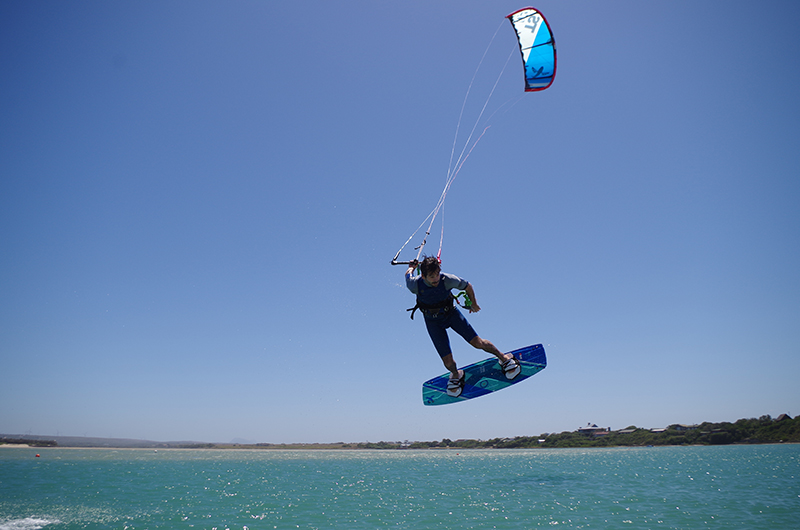 After this amazing week with some unforgettable kite sessions in 2016, we returned to South Africa this year and went down The Garden Route straight away 🙂
Photos: Korena Strehlau (dark water) // Robin Bannefeld (light water)
facebook.com/JulianSchildknechtKiteboarding