It is that time of year… when you've already blown your New Year's resolution(s) regarding diet and fitness. It's ok, we have too, and now we have the lovely, smart, and talented Lauren Holman with a timely article on how to forget the resolutions but stay on track with your kiting goals by prioritizing the right things.
It goes without saying that our body is our greatest tool for achieving our goals. If it is not healthy and taken care of, everything takes a toll. Injuries and sicknesses can so easily knock an athlete off track for a few days, weeks, or even months. I wanted to do a short article on what we, as watersports athletes, can do to minimize the chances of this happening so that we can continue to do what we love as much as possible!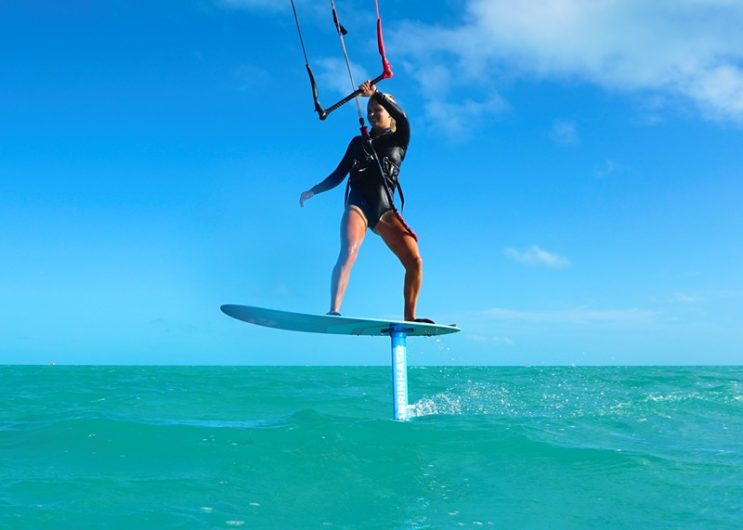 Most of what I do to stay healthy ON the water is actually done OFF the water. Stretching and exercising are always a part of my day. Cardio has always been extremely important to me. Whether this means going for a run, finding some stairs to work with, or putting in some time on the elliptical, getting my heart rate pumping is key. I find that these workouts increase my endurance on the water. Equally crucial is stretching. I stretch in some form at least twice a day, preferably morning and night. Yoga is a fun way to work this into your day, and help knock out 2 goals, core strength and flexibility! Having loose and flexible muscles on the water is super helpful in trying new grabs and preventing strains as your body twists and torques in new ways. (Ed. note for weekend warriors: despite what your personal trainer says, science says that even 10 minutes each per day of cardio and mobility work go a long way from couch potato)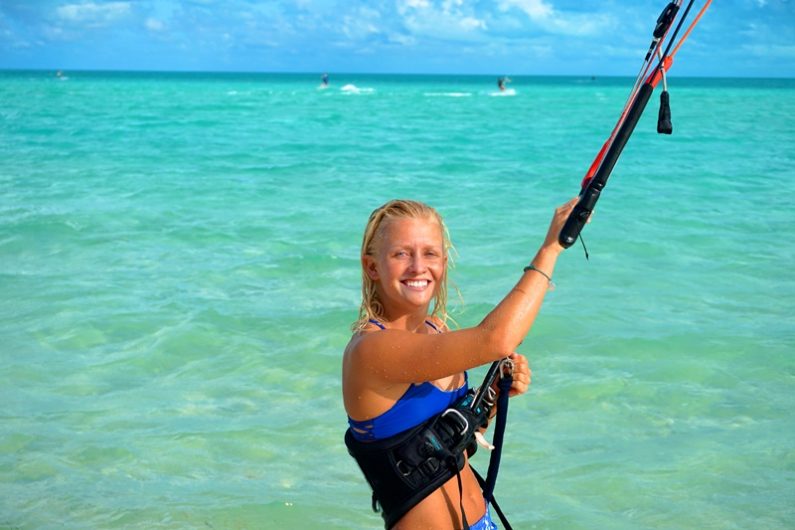 Now that you've established your conditioning plan, what you choose to put into your body definitely matters. What you eat ultimately determines your energy level, the strength of your immune system, and all-around how good you feel as an athlete and kiteboarder. If you eat a ton of processed sugar and fried foods, you will typically feel not so great. If you load up on healthy proteins, fruits, vegetables, and natural alternatives, your body will be ready for whatever you throw at it. When you are about to toss that pastry or snickers into your mouth, remember that goal of reaching that indy grab on your next session, and go for that bag of nuts expiring in your snack drawer instead.
The last thing I want to mention is how to know when it is time to stop and rest. Listening to your body in this way is crucial. If you are physically exhausted and continue to relentlessly try a new trick you can't seem to land, you are not only increasing your chances of hurting yourself, but you will probably also be exhausted for tomorrow's session too. In a situation like this, it's best to just give it a rest, hydrate (just remember to match that post session beer with a bottle of H2O), think about what you are doing wrong, and recharge so that you can nail it tomorrow.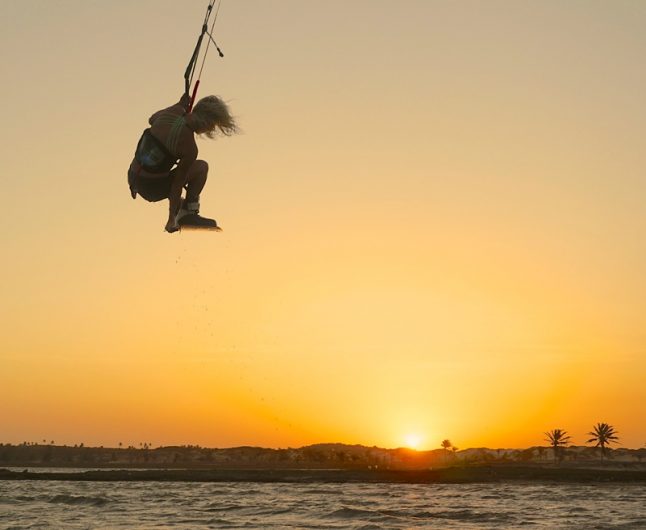 I have found that these factors work very well for me, keeping me healthy on and off the water. As I mentioned before, your body is your greatest tool. Listen to it – the majority of the time, it knows best!
Here's a short video of Lauren's recent adventure in Turks and Caicos to help motivate you: