A learn to kitesurf holiday can be one of the best ways to get into the sport and there are a variety of amazing destinations around the world that provide the perfect training ground for beginners. You are ideally looking for warm shallow water and consistently reliable wind where you can enjoy lessons every day at a good center with great instructors and the latest equipment. Planet Kitesurf Holidays regularly books learn to kitesurf holidays for their guests and the below is a list of their favorite flat water lagoons for your first trip as a budding kitesurfer: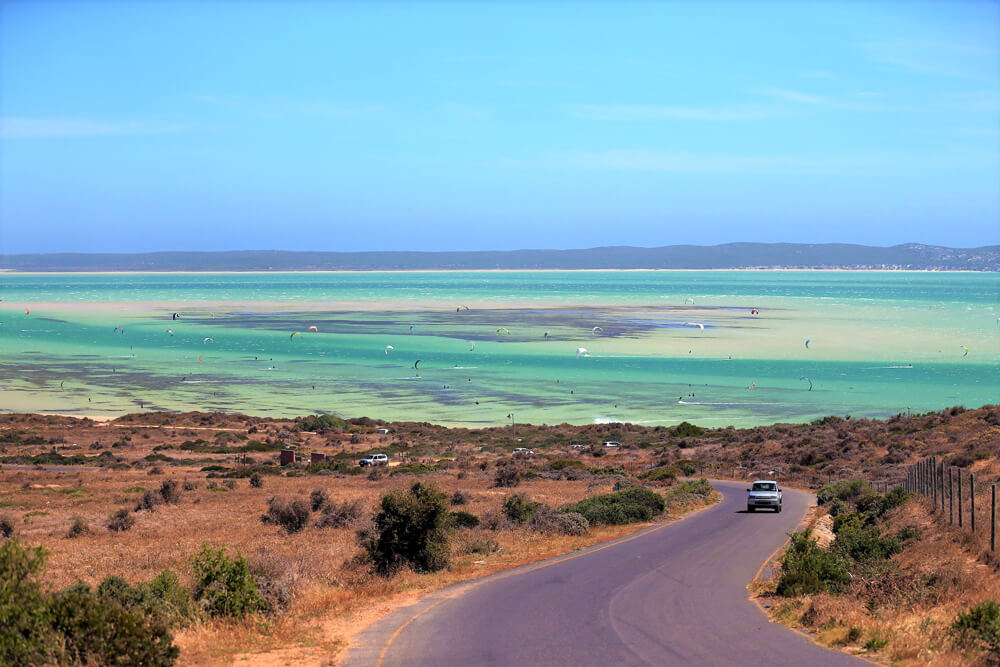 Langebaan, South Africa
Langebaan is one of Planet's top destinations for learning to kitesurf. During the cold winter months in the northern hemisphere, the South African summer offers 95% wind reliability and long sunshine filled days. The huge flat water lagoon of Langebaan is located about an hour and a half from Cape Town and is a mecca for nature lovers and water sports enthusiasts. The lagoon is surrounded by a national park and the tiny fisherman's town is the perfect place to relax and unwind after a physical day on the water.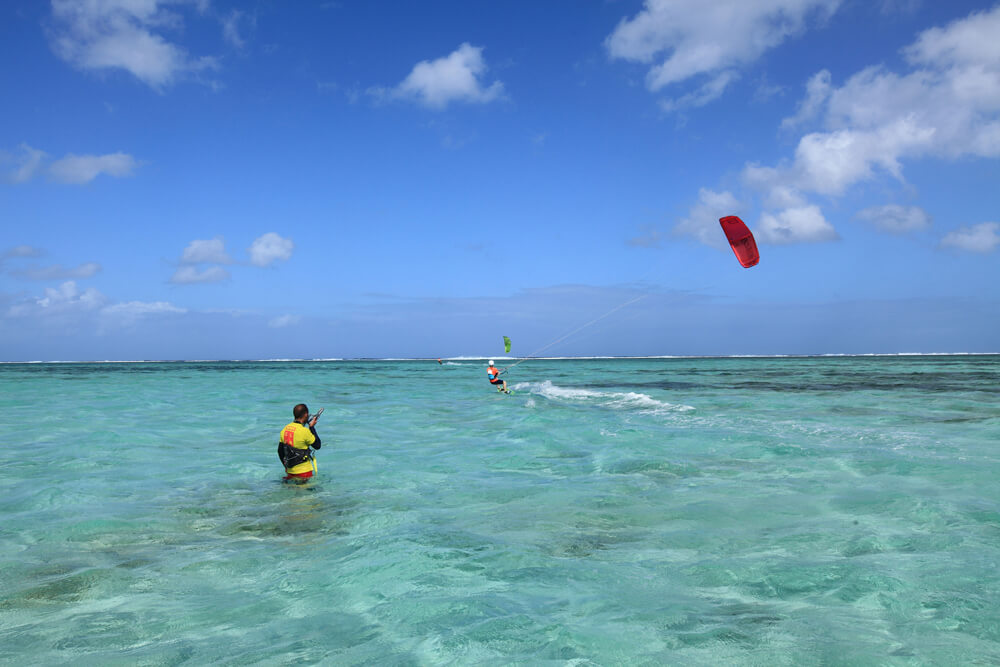 Le Morne, Mauritius
Widely recognised as one of the very best kitesurfing destinations in the world, the large lagoon at Le Morne is known for its reliable wind and warm, shallow water. Planet Kitesurf Holidays offers incredible exclusive rates at the luxury St Regis hotel, making this a perfect destination if you are travelling with a partner or family. This is also one of the few places in the world where you can book a prestige kitesurf service. These premium kitesurfing courses include boat support so that you can make use of a variety of spots depending on wind direction and your individual needs, and video coaching and walkie talkies are used to guarantee faster progression. Learning kitesurfing has never been more enjoyable than with this luxury experience.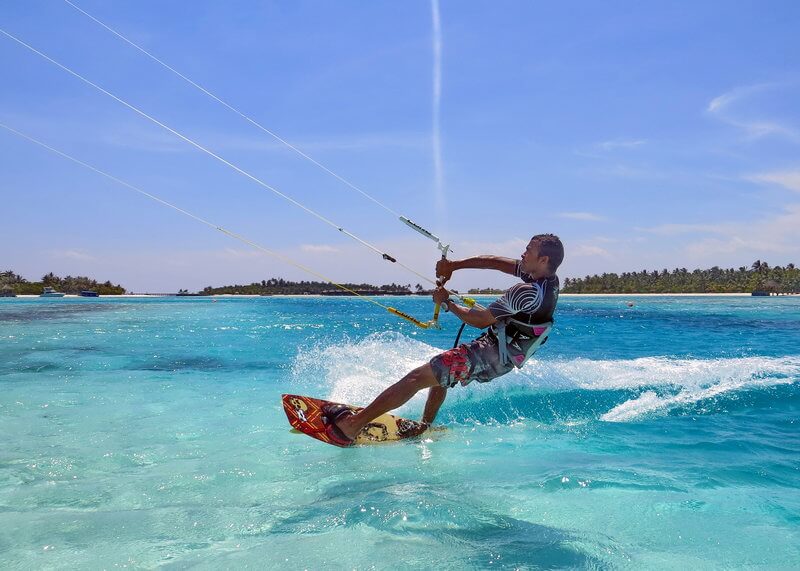 Anantara Dhigu, Veli And Naladhu, Maldives
Anantara offers a string of three glorious Maldives Resorts where you can stay at one hotel and use the facilities of all three! These amazing luxury resorts offer a range of activities for non kiting families and partners or to enjoy when you are not learning to kitesurf on the huge flat water lagoon that is perfectly positioned for the prevailing wind conditions. With turquoise, warm water and a kitesurf centre on site, this has to be one of the most exquisite destinations to learn to kitesurf.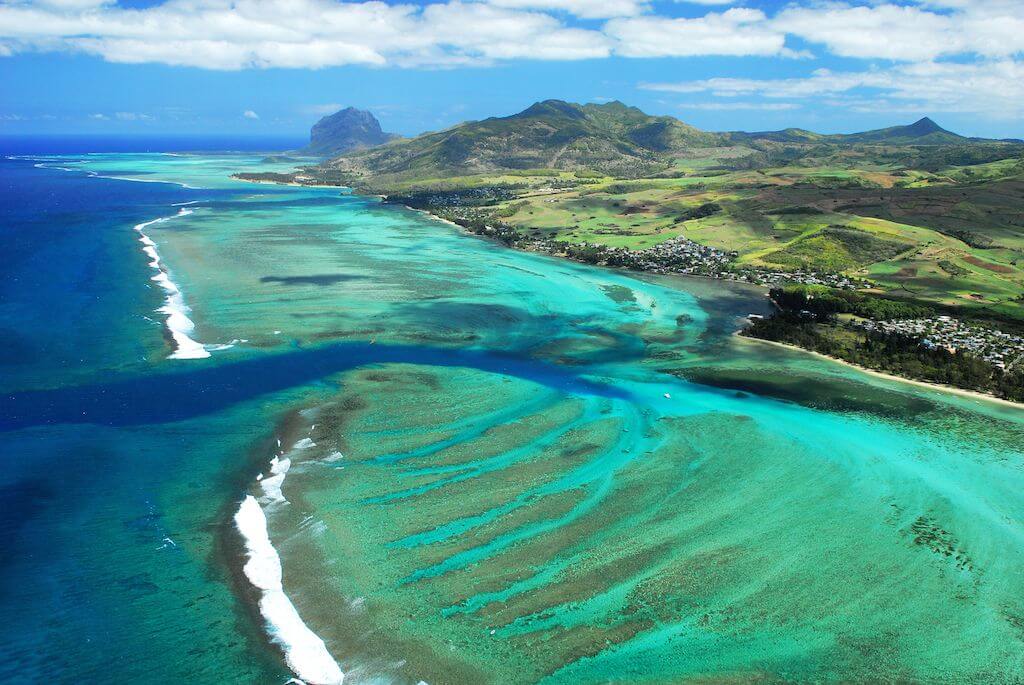 Bel Ombre, Mauritius
Bel Ombre is a beautiful beach resort located in the south-west of Mauritius and offers a more secluded kite spot than the more famous lagoon at Le Morne. The kite spot here is perfectly located at the end of Bel Ombre, right in front of the Beach Club and close to a number of fantastic hotels, including the luxurious Heritage Le Telfair which reopens on 1 September 2017 following renovations. This spot is less crowded than Le Morne and has awesome flat water for learning to kitesurf, while some waves are located further out at the reef for when you progress.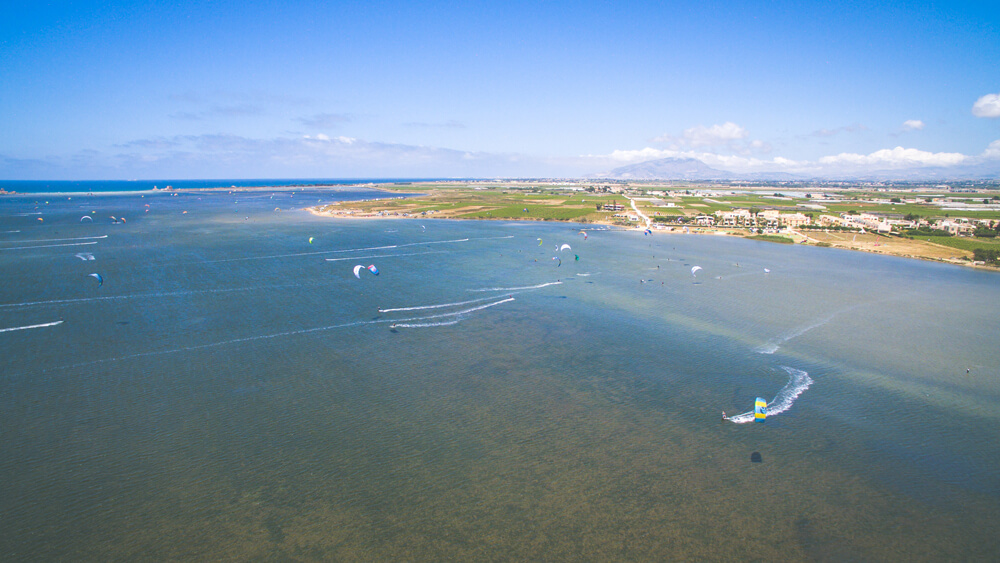 Sicily, Italy
One of the sport's up and coming destinations, Lo Stagnone in Sicily offers warm weather and a kitesurfing season that extends virtually all year round but peaks between November and March. Offering flat, shallow waters that extend for miles, Sicily is one of the best and safest places to learn to kitesurf and at just a few hours flight from the UK, it is perfect for a quick getaway or last-minute weekend away. Planet Kitesurf is the exclusive UK agents for a professional kitesurf center with an onsite hotel located on the western tip of Sicily. This is the perfect base from which to explore the island – both on and off the water!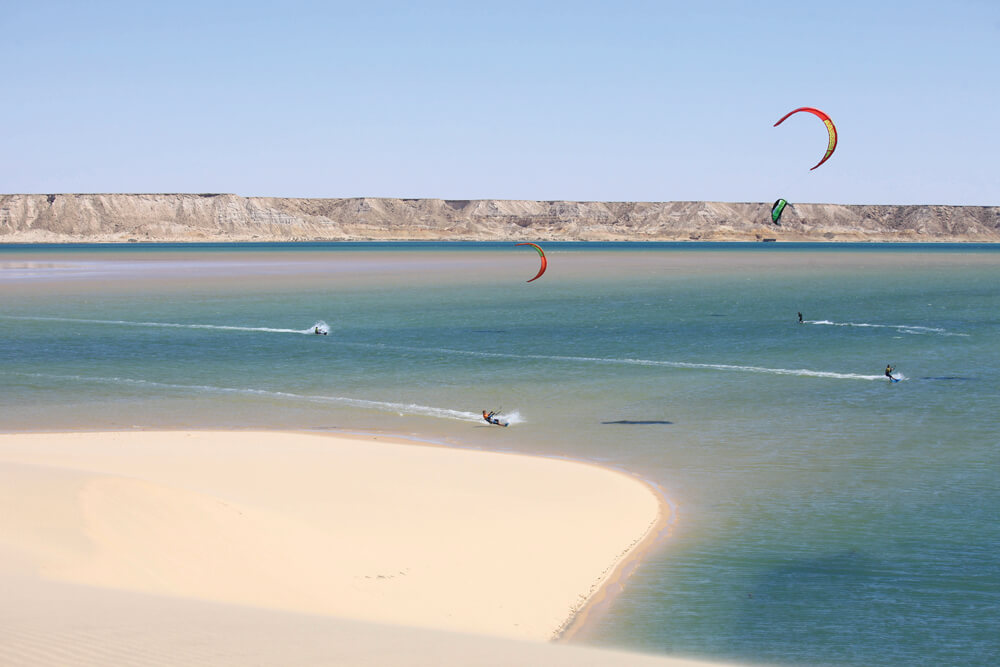 Dakhla, Morocco
Affordable Dakhla is a Planet favorite! This unique spot offers an amazing flat water lagoon surrounded by the Moroccan desert. You can access the vast flat water lagoon directly from your accommodation where you can enjoy clean, consistent wind virtually all year round. With reasonably priced accommodation and a relaxed atmosphere, Dakhla is ideal for those looking for a no fuss, no frills experience!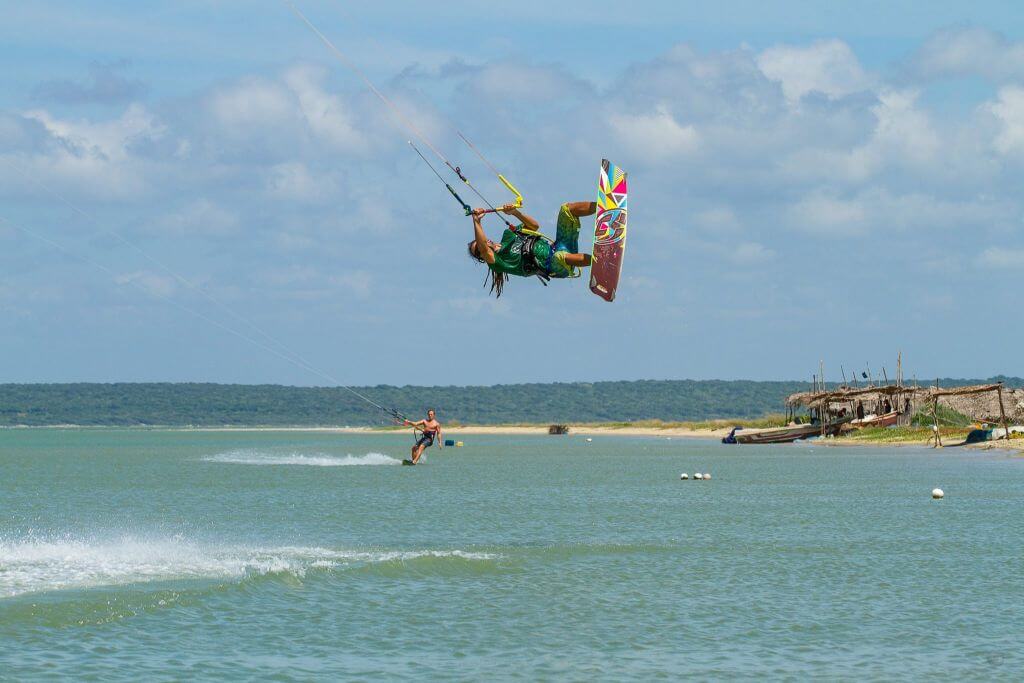 Kalpitiya, Sri Lanka
The kitesurfing spot in Sri Lanka offers amazing wind stats throughout the year with the period between May and September offering the best consistency. Here the huge butter flat shallow kitesurfing area is perfect for those who just want to spend the day kitesurfing from sunrise to sunset. You can of course combine a trip to Kalpitiya with a tailor made tour of Sri Lanka to discover the amazing cultures and wildlife of this stunning country.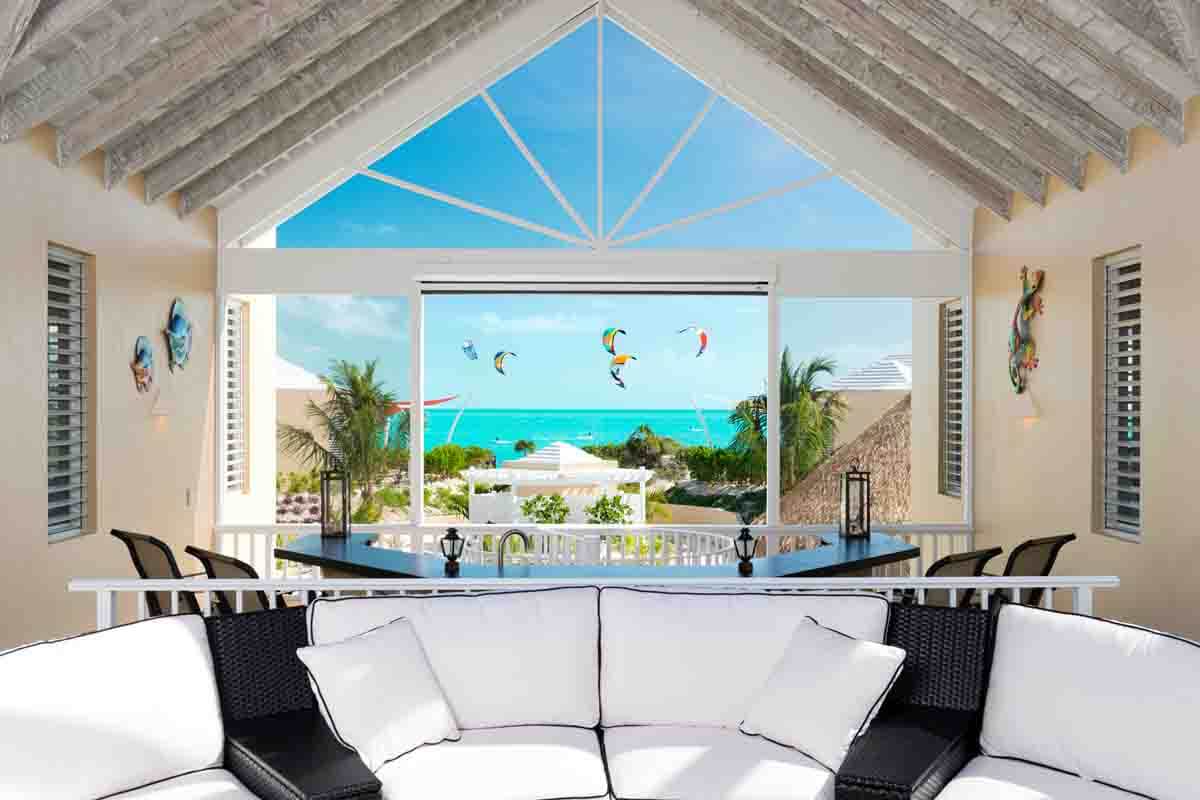 Providenciales, Turks and Caicos
The island of Providenciales in Turks and Caicos is a stunning island with a number of beaches ranked amongst the best in the world. A great range of luxury hotels are set along the north coast of Grace Bay and just a few km from the huge kitesurf lagoon of long beach. With direct flights from the UK, Turks and Caicos is an easily accessible luxury kitesurf destination. Here a unique huge shallow flat water kitesurfing area is perfect for beginners and improvers while there are plenty of other water sports for the family to enjoy, including exceptional diving and snorkelling.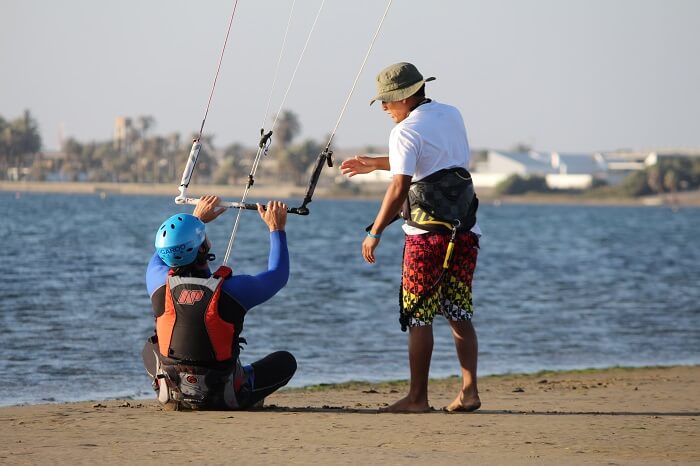 Paracas, Peru
Paracas in Peru is a real hidden gem! This is one of the world's untouched, yet most amazing kitesurf locations. Here, a huge flat water lagoon is surrounded by a stunning nature reserve and wildlife sanctuary with amazing wind reliability for 80% of the year. Located around 4 hours from Lima, Paracas is one of the most wind reliable kitesurf destinations in the world – in high season from September to March a kitesurf holiday to Paracas will leave you exhausted from kiting every day! You can also combine a Paracas kitesurf holiday with some days site seeing this amazing country!
Planet Kitesurf Holidays are one of the world's leading kitesurf travel companies and only work with the very best and safest kitesurf schools around the world, personally checked by their team to ensure the best standards. Be sure to contact them regarding a learn to kitesurf holiday to any of these amazing destinations.