"They kiteboard in Russia?" People would say dumbfounded as I explained where I would be traveling to for the 2014 Beeline Rail Masters. "Why would you go there?" Well… Because they have one of the sickest kite parks in the world! Six features all lined up in a smooth, shallow bay with warm wind. But that was about all I knew…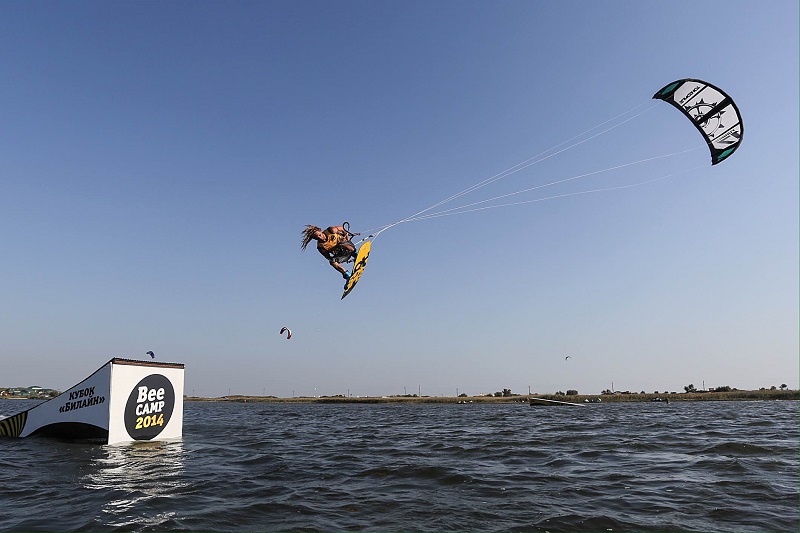 On arrival I expected to be thrown into a new world, seeing as I was literally on the other side of the world from home. To my surprise everything seemed vaguely familiar, the only contrast coming from the hieroglyphics on the street signs. We were met at the airport by the event organiser Konstantin Bobovik and taken to our hotel where we were introduced to the camera crew and our translator. Right then I knew this week would be insane, this crew looked like they knew how to party!
Throughout the next few days the wind came in and out, giving us time to compete in freestyle while still having enough down time to recover from the parties. The event setup was one of the most extravagant I had seen, comparable to that of the PKRA Tour stop in Germany I had attended the week before. All the parties took place right at the event site and raged until dawn every night. I wish I could give you details but there might be kids reading…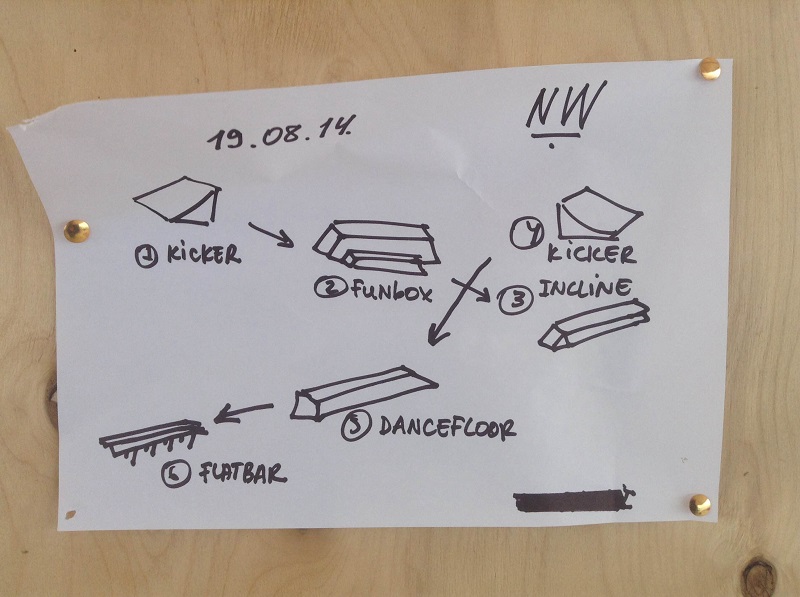 Towards the end of the week we began the Rail Masters. The wind was pretty light so we were on our biggest kites the entire time. The event progressed smoothly despite a couple of wind holds and everyone was scoring sick hits. I was blown away at the riding level of the local Russian riders – some of them could easily contend with the best of us at other events around the world!
In the semi-finals, Sergi Belmesov was able to outscore SSS Wildcard winner Maciek Lewandowski and Artem Garaschenko edged out Kite & Wake Festival Champion Jake Kelsick to join Tobias Holter, James Boulding, Craig Cunningham, and myself in the final. After a close battle I was stoked to take the win with James 2nd and Craig 3rd!
Thanks again to Konsantin and everyone else who made the event possible!
See you next year… Eric Rienstra