At the beginning of this year after watching one captivating video, I decided that I was going to learn how to hydrofoil…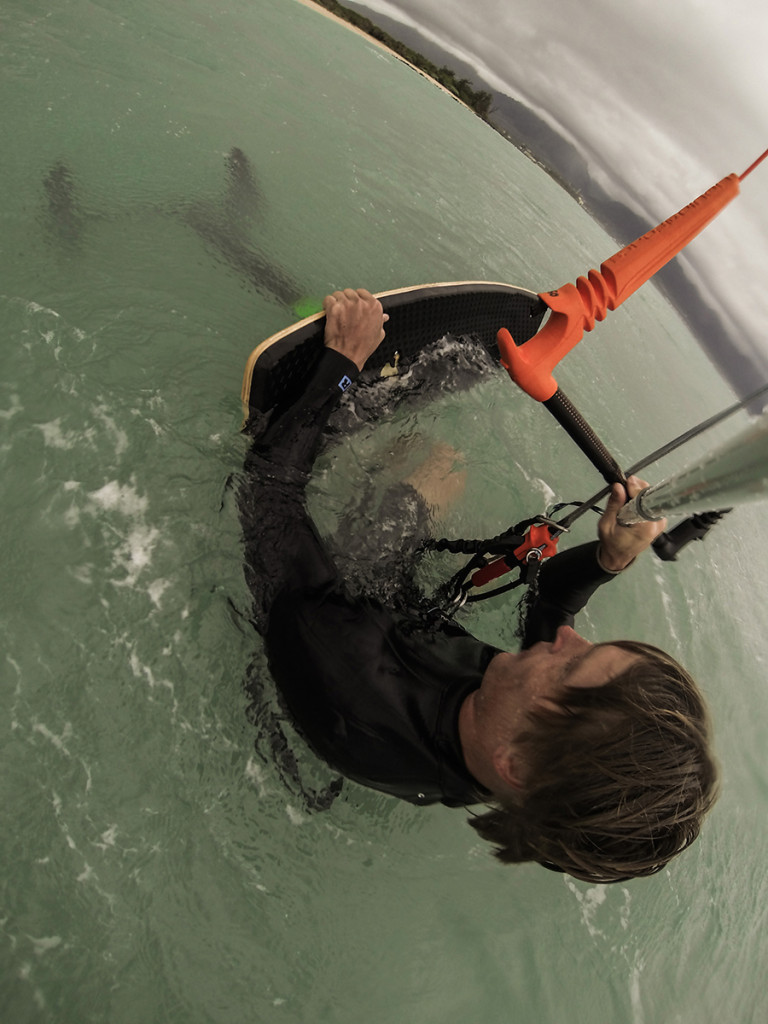 At the time the kite hydrofoil bubble was just growing, there were some videos and a few companies making a production foil, but there was really no industry traction. Fast forward ten months and most of the bigger kite brands have some type of hydrofoil in their 2015 lineup and a lot of kiteboarders are talking hydrofoils at the beach.
So after swallowing the bullet and buying a foil, I mounted it on a wakeskate, and took off to Maui to learn. The first few sessions were a nightmare, bodydragging out far enough past the reef to foil, floundering with the new board setup, trying to waterstart, crashing… a lot. It was like learning to kiteboard all over again, and I had no one around that could give me pointers.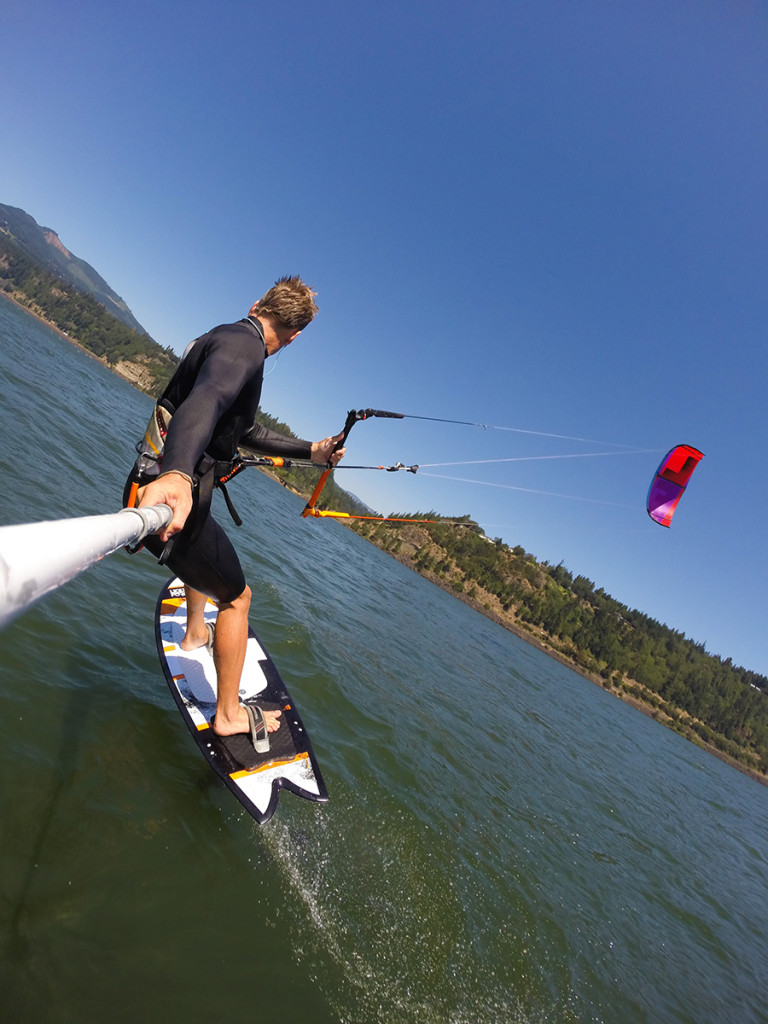 By the third session I was getting short rides on the foil, enough to know that I was hooked. The sensation of flying effortlessly through the air was addictive. The new challenge was also something fun to work at, especially after 10+ years of kiteboarding under my belt. Fast forward to the end of my trip and I was able to ride both ways, I was trying to turn, and I figured out how make it back downwind (way harder than it sounds).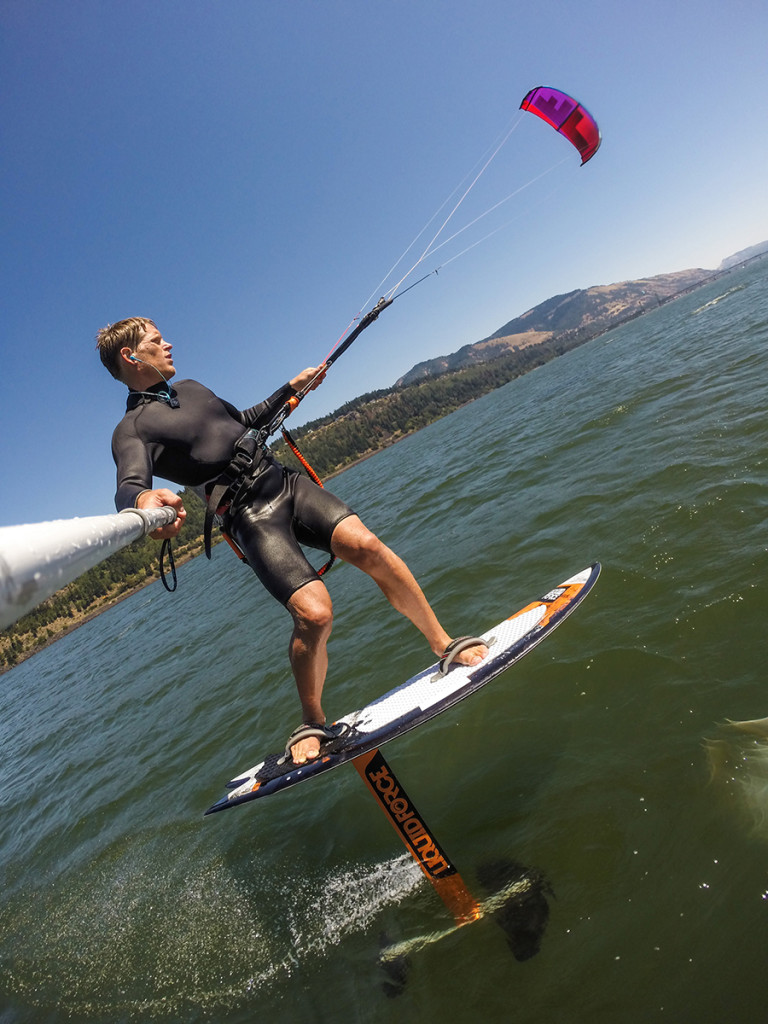 Those early sessions on Maui were the inspiration behind Liquid Force getting involved in making a production foil. Through the development process our whole team has learned a ton about hydrofoil design and production. In addition our whole kite development team can now shred the magic carpet.
It has been such a fun journey, both on the learning/riding side and the production side. I am happy to say that we are a few weeks away from releasing our foil, and we already feel the super stoke from the industry. I can't wait for everyone to give it a try and come out of the water with a smile from ear to ear… foilface!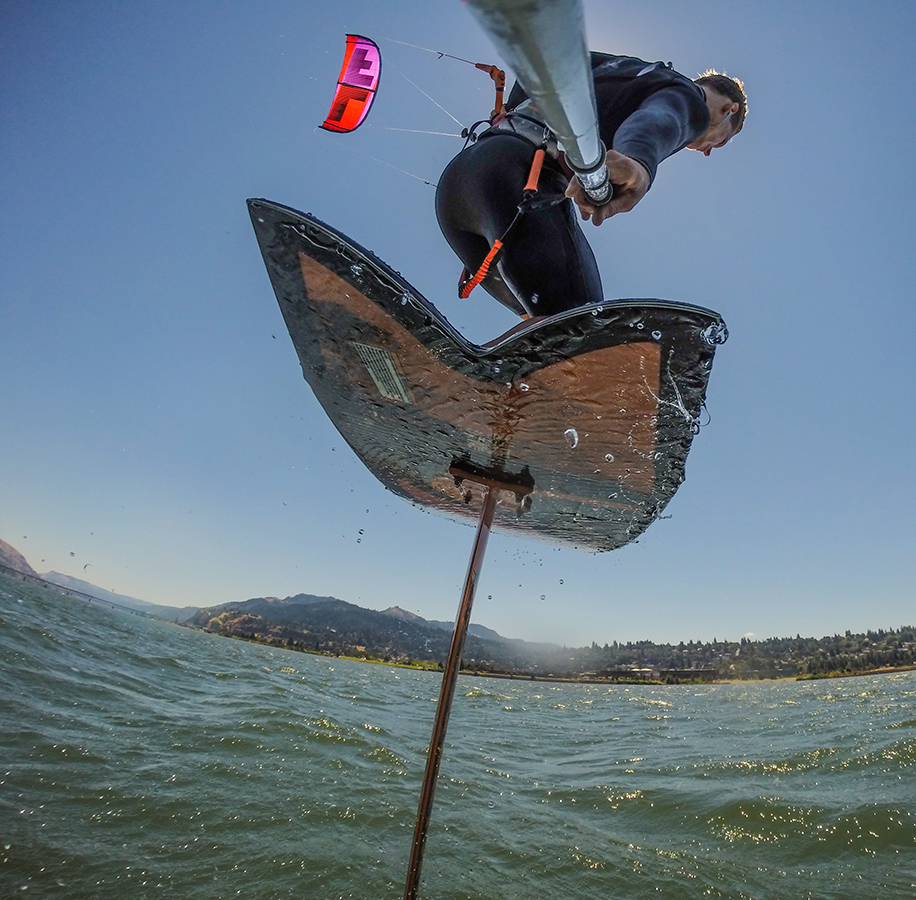 Brandon Scheid, walking on water.