When I was in Brazil last fall, I had a dilemma, where could I go to train for the winter? I knew only one thing: I wanted to keep training in a place where it was not freezing cold but no idea where. Then while talking with my friend Petra, she told me about her plans to explore and train in the Philippines. Not long after speaking with her my team mate, Colleen Carroll, talked to me about the Blue Palawan International Kiteboarding Open, an event that was going to mix kiteboarding and sliders. Couldn't have been more stoked about the idea so went quick to the internet to check flights prices (I thought it was going to be super expensive so I would have no chance to go) and to my surprise, it was so inexpensive!
Thus began my exploration in the Philippines from January to April, I just kept finding good reasons to stay!
I just took a one way ticket due to I had no idea when I wanted to come back. I'm happy I decided to do it like this because I'm truly loving it here in the Philippines. Let me try to explain to you why:
After 5 different planes my friend Petra and I finally arrived at Puerto Princesa. The jet lag killed us during 3 days having to wake up at 3am and go for a walk due to the time difference. But there was no time to think about it, I couldn't wait to go in the water and practice for the competition. I only did obstacles with a kite once in my life, in Brasil… But I've done some cables a few times and I loved it so I couldn't miss the opportunity to try that competition. While it was really a lot of fun, I got very sick my first week in the country, I guess due the whole change and the stress of traveling. The thing that shocked me the most was the humidity, which is extremely high! But the best surprise thing for me was the locals, always smiling, always saying hi when you would pass by…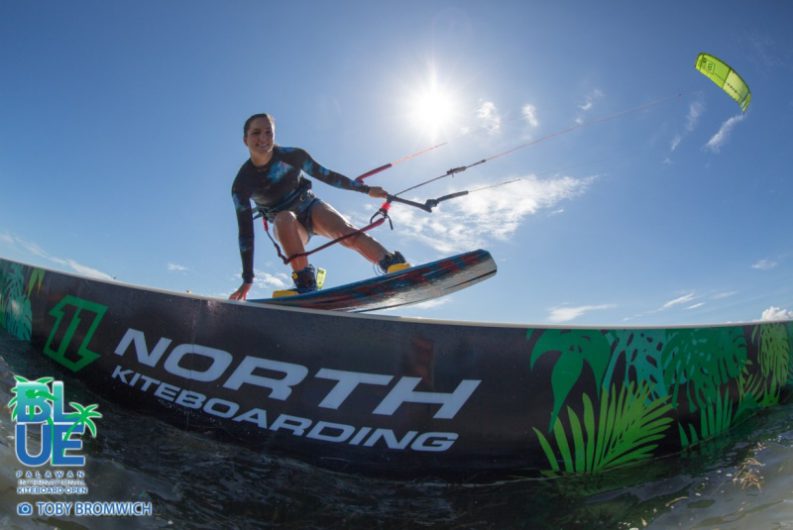 But unfortunately, the event didn't go too well for me.
I started the qualifications with the highest score on the sliders and overall… then, the wind stopped and we were on hold for a week! During the no wind days we visited amazing desert islands in the middle of nowhere, we did some zipline, and we enjoyed hanging around until the wind returned.
But, in the final day, I didn't know how to play my cards and sent all my possibilities of podium far away. It destroyed me. It was my first competition after my shoulder surgery and I really hoped to get a good result just to give myself a bit more of confidence. Anyway I was still super happy and stoked to be able to see a lot of awesome riders do sick tricks live as it is 100 times more impressive than watching a video. Then, I have to say that I got a really nice surprise which was being awarded with the "Best Sliders Attitude Woman" of the event.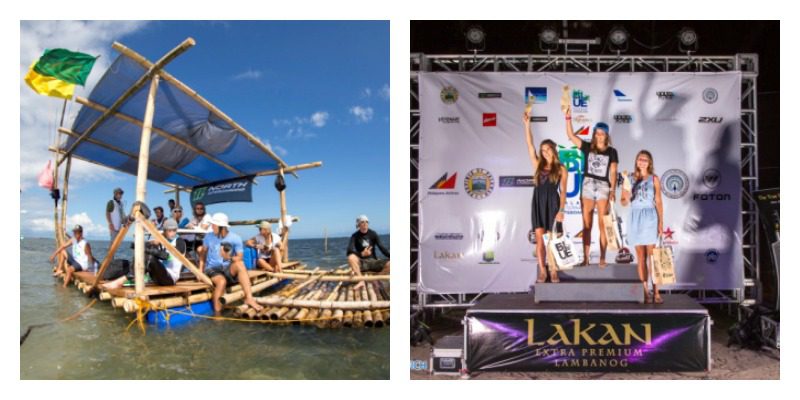 And then it was time to move on! Petra talked to me about Cuyo, an island with strong wind and flat water so we decided to go. The trip had to be done by plane or boat, and since the last option is cheaper, we made it by boat. Since it was a night boat, we got some questionable beds in an old and run down boat and in the Morning we arrived at Cuyo.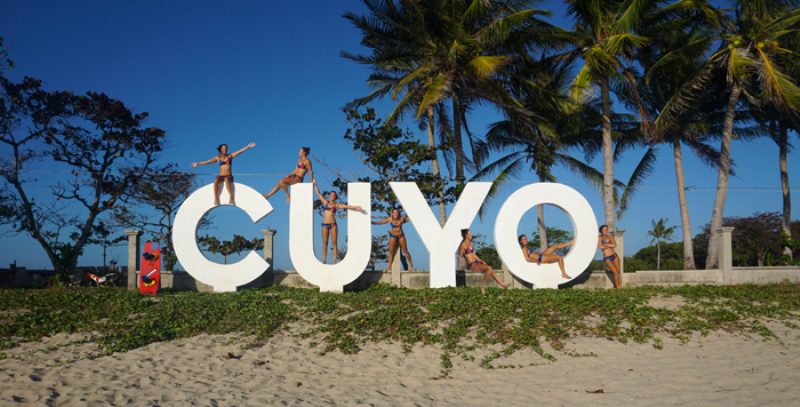 The wind wasn't as good as we expected, it was pretty light, 13m for me– But still amazingly flat. We had some good days playing with the local kids. It was a short trip but truly magical. The internet connection was barely working and the island is super small. There's a nice bay walk where people meet up after the session for some beers and dinner. It's definitely the place to go if you want to unplug from the rest of the world.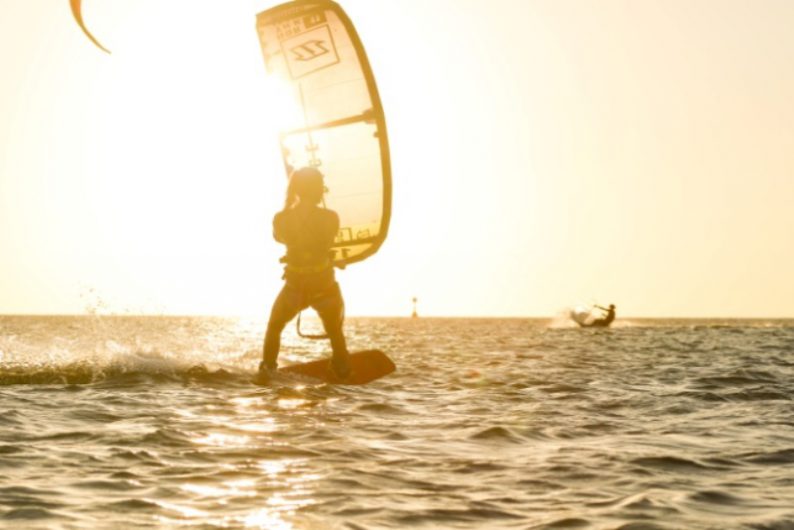 Since I started wakeboarding I had always heard about a cable park in the Philippines that apparently was awesome (Camsur Watersports Complex). So right after Cuyo we decided to go there. The trip was a bit hectic and crazy. When coming to the Philippines you have to realize that it takes time to go from one place to another. You might be doing 200km but it will take you double than what you expected. Our flight got delayed (which we've been told happens very often here) and then we made it to Manila. From there we had to take a night bus that takes 8 hours to arrive to Naga, the place where the cable park is.
The cable park is a serious place. A serious place to have lots of fun!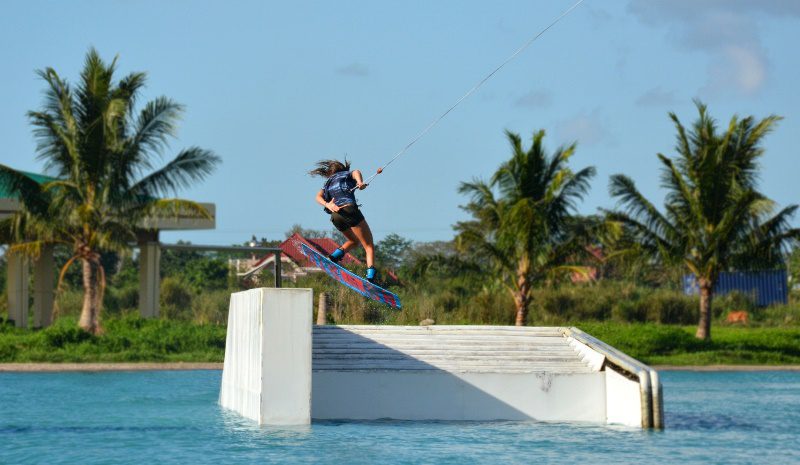 I haven't visited many cable parks but what I can tell you about this one is that is a perfect mix between the park, the weather, the place, the stoke from the people and, the most important thing; the riders! People from all ages, from all around the world and all coming with the same purpose; wakeboarding!
My stay had to be cut short because I was running out of money. I found the perfect opportunity thanks to my friend Mars. The 2nd stop of the Philippine Kiteboarding Tour was happening 12 hours north from where I was, so I decided to make the trek to Anguib Beach at Santa Ana.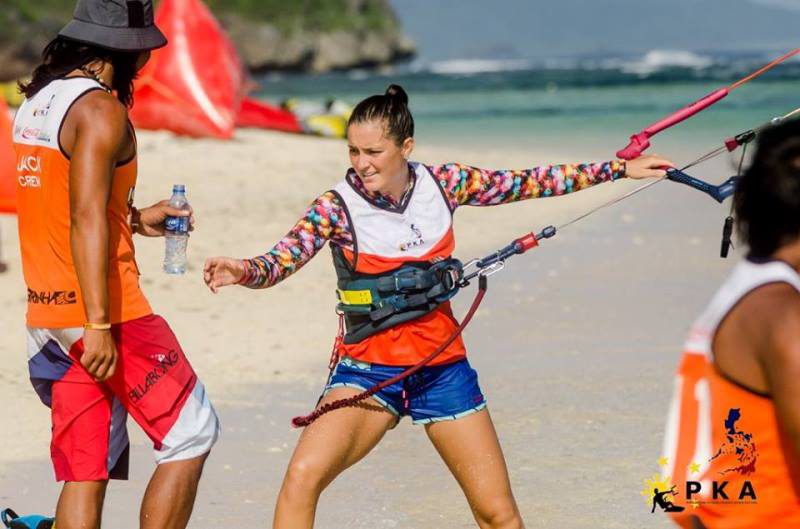 The competition was done in an amazing place in the end of the world. The wind was gusty and the water shallow but I still had a crazy nice time. I won the freestyle women's division which allowed me to stay a bit longer in the Philippines. I also meet the PKA (Philippine Kiteboarding Association) family.
After the competition I headed to famous Boracay to make my second ever camp and my first camp #Onlyforgirls ! It was made together with BKC Kite School and It was an amazing experience.
Joyce, Simone, Tet and Sheri made me have an amazing time. We didn't just kite all day long, I taught them about warming up, and we did belly dance and mermaid diving. We also got some sick presents from sponsors as you can see on the pictures… And you would think that is only me teaching them but the truth is that I learned a lot from them. Thanks for all girls, seriously, you're awesome!

After Boracay I went to CWC for the 2nd time and again had an awesome time, learning new stuff everyday and meeting super cool people. Then it was time to move on again and for the 3rd stop of the Philippine Kiteboarding Tour, this time in Cuyo. Yes, back to the beginning 🙂
I won freestyle, race, second place in Big Air, and got awarded as Freestyle Philippines Kiteboarding Champion in women's division!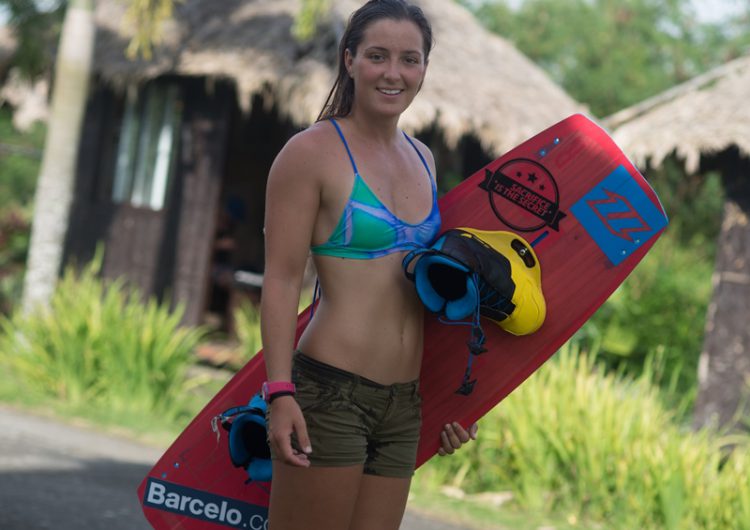 I wanted to shoutout some people in this blog:
1) All the people at CWC for being so awesome! I truly loved every second here and it was thanks to all of you. Thanks for the pictures, the smiles, the laughs, the doubles, the tips. You rock guys!
2) PKA (Philippine Kiteboarding Association). They make a 4 stops tour that is amazingly organized. Everything goes smooth and it's all about the good vibes and having a good time. They also try to make the competition in the best spots in the Philippines at the same time they promote kiteboarding and the Philippino riders. They made me feel as part of the family and I can't stop thanking them for that. Thank you guys!!! If you reading this ever feel like competing, don't doubt about joining this tour.
So, that was my trip to the Philippines. I hope you could feel a bit of all the stoke and good vibes I experienced during my stay here.
Julia Castro Christiansen
MARCA-Patrocínalos,NKB, ION, Barceló Hotels & Resorts
0034 677414458 | 0045 60548525
[email protected] |
Facebook: http://www.facebook.com/juliacastrokiteboarding
Instagram: @FuerteJulia
Twitter: @Fuertejulia