La Ventana is a popular destination for many American and Canadian kiters in search of winter sun. The favorable wind stats, crowd-free kiting, excellent food, and laid-back lifestyle have enticed Reece Myerscough over the years, and he headed south recently to hang out in an Airstream, work on his strapless freestyle skills and test out a new board he's designed to help turbocharge his GKA campaign.
Photos: Jeanne des Vallières
---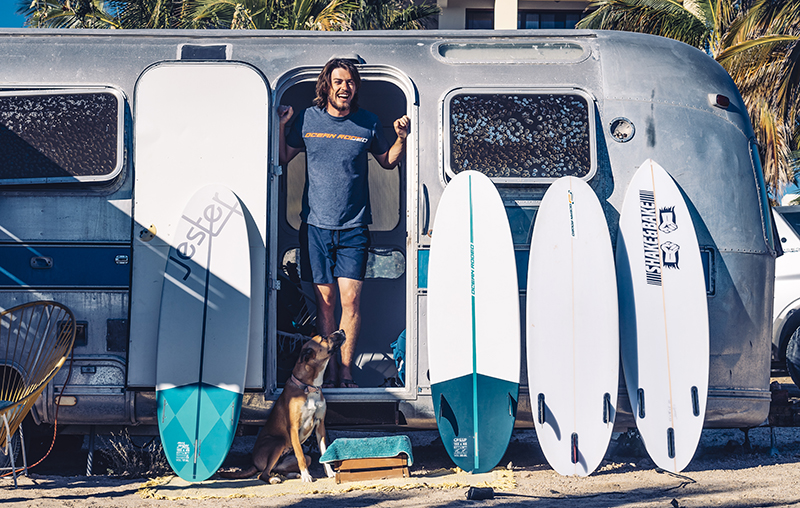 La Ventana has been a winter escape and training ground for me over the past five years. Within a five-hour flight, I'm able to escape the hardcore Vancouver Island winter, and exchange it for some tacos and a few weeks of balmy smooth winds on the Sea of Cortez. This year I made my way down to Baja with the goal of pushing my strapless freestyle to the next level, and testing out a few new blades that I'd been dying to use. When good old Covid hit, I spent my spare time building a board shaping CNC machine from scratch. It took me nearly two years of learning and building, but the first boards to come off the machine were a big success. I was itching to test out my new creations in some proper, consistent conditions. I designed one of my boards as a dedicated strapless freestyle machine. La Ventana is the perfect location to put a board like that to the test. I nailed my timing there this year and over the span of one month there were only three lay days.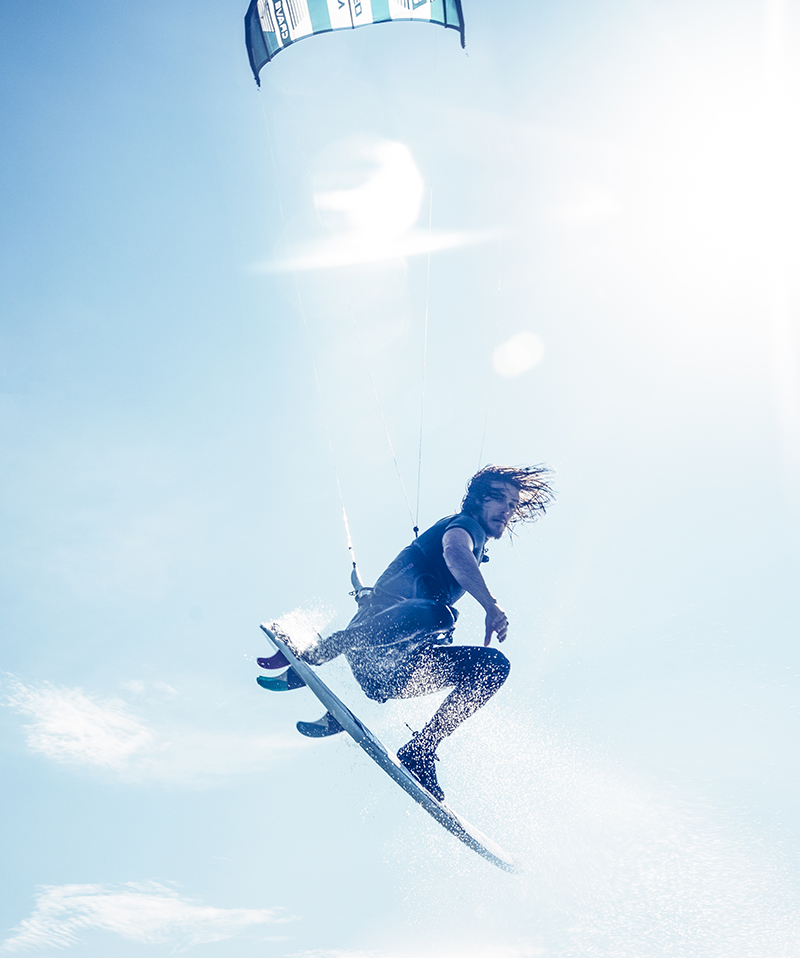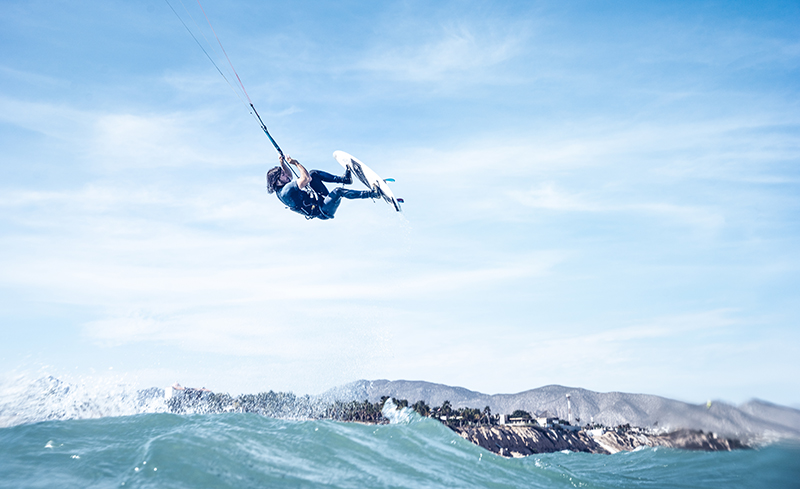 La Ventana is a very long beach that runs north to south. The wind is sideshore and there are plenty of potential riding locations. The wind tends to fill in stronger up north in the morning, shifting more south as the day progresses. The conditions don't vary much between spots, and it's very easy to find an empty stretch of beach with no one else kiting. I was lucky enough to stay in a classic Airstream camper right in front of the beach at Pelican Reef Resort. My friend Jim brought it down and keeps it as his personal accommodation when he visits. Sometimes he lets me stay there as well if I ask really nicely! Pelican Reef is nicely positioned halfway up the strip providing me easy access to my favorite spots. For freestyle, my favorite spot is a five-minute kite upwind from there. It's a small horseshoe shaped section of reef that cleans up the choppy waters characteristically found in La Ventana. The smooth water inside the horseshoe provides for a nice flat section to build speed up and hit the kickers breaking on the outer part of the reef. Swell seems to be pretty uncommon in La Ventana. When the rollers do start to fill in, my favorite spot is called Mushrooms. This is located on the very southernmost corner of the bay. It's the best shaped wave on the strip in my opinion, with little left and right wedges, the tradeoff being that the wind is very onshore making it a difficult wave to ride and manage your kite at the same time.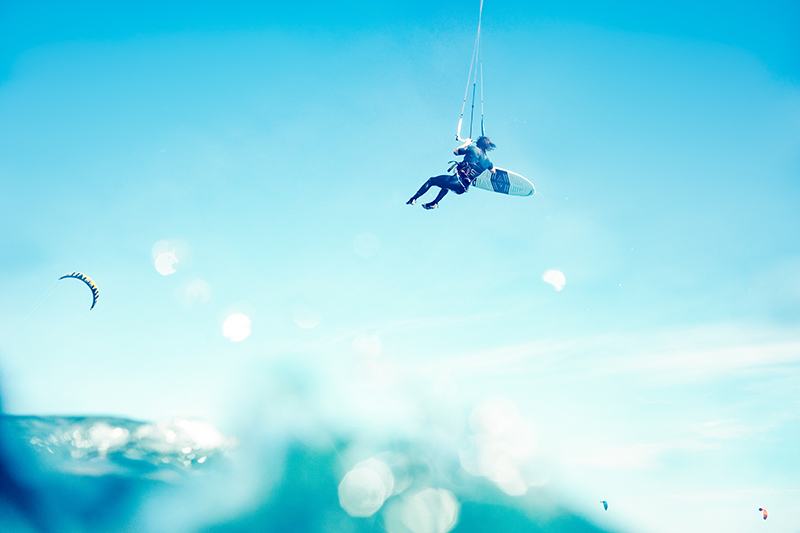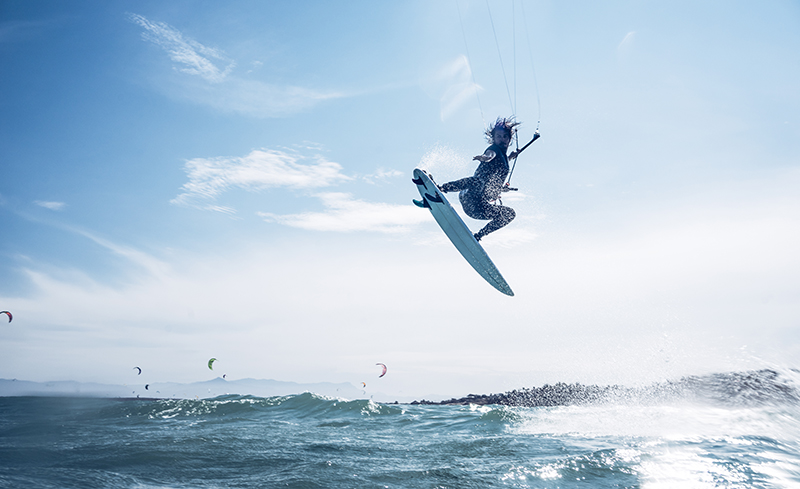 La Ventana is always a good time; it is always a little bit of a free for all. Its amazing wind consistency over the winter makes it one of the ultimate progression spots in North America. Almost everyone in the town is a dedicated windsports enthusiast of some sort or another. You're always bound to run into some friends, or make some new ones. Another great plus for La Ventana is the food which is awesome and well-priced. My only gripe is with the rental car people in Cabo – they will get you… ■
This feature originally appeared in TheKiteMag #46. To read the full issue, subscribe here.