Hannah Whitely has had a hugely successful kiting career and has succeeded in being in the top tier of 'hard charging' female kiters as well as making kiting look effortlessly cool. We've got a lot to thank her for! Team mate Colleen Carroll sat down with her mid boat trip to talk all things kite.
Photos Vincent Bergeron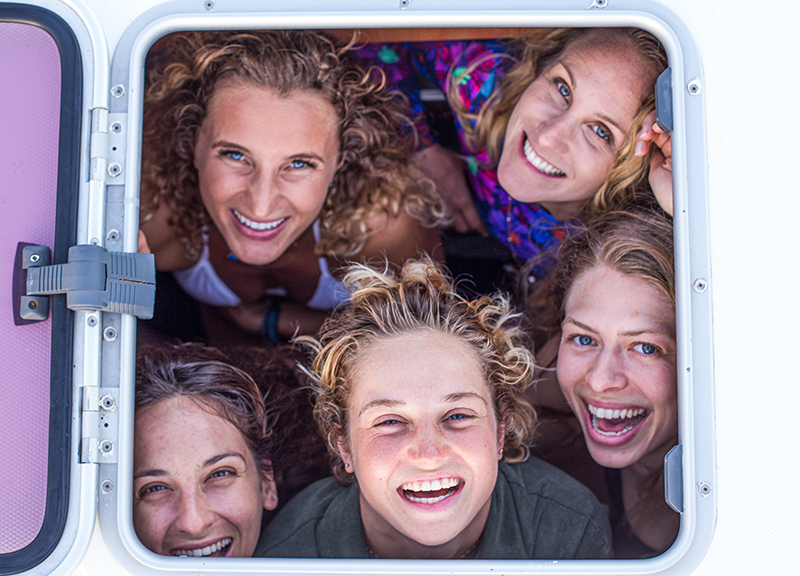 ---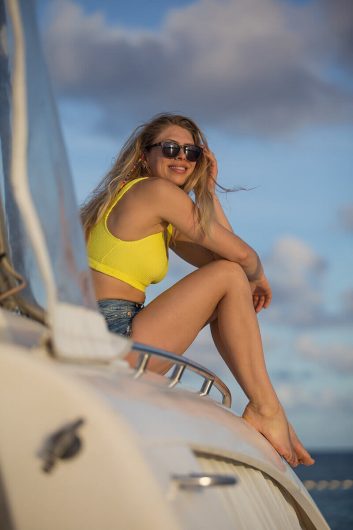 Hannah, tell us about this trip?
It was really cool! We traveled all over the Caribbean by boat to Martinique, St Lucia, St Vincent and The Grenadines. I was with the best company, my team mates Francesca Bagnoli, Pippa Van Iersel, Paula Novotná, and of course you Colleen!
What was it like living on the boat?
To be totally honest with you, I was excited to come to the Caribbean but I was not really looking forward to living on a boat for two weeks. I can get really seasick so I knew if the weather was rough, it could be a challenging trip. It turned out quite differently, we spent a long time sailing (18 hours one way to Union Island), it was a very calm sail and thankfully nobody was seasick. During this time onboard I feel it really helped us bond as a group, it was definitely special. The boat gave us the freedom to move wherever the forecast looked the best without the hassle of packing and unpacking. One of my favorite things was falling asleep every night under the stars; in our cabins there is a sky light above our beds that we always kept open. It gave us a dreamy view of the stars and the gentle rocking of the boat lulled us to sleep each night so it was actually really nice.
Although blood was spilled at one point right?!
It was literally the first day on the boat! Everyone was getting ready for a light wind foiling session. I was coming up from the back of the boat to the deck, unfortunately I didn't duck my head enough and banged it hard on the top of the roof of the boat, directly on a point where there was a bolt sticking out. I didn't know that I was bleeding, then our captain Richard kept shouting me and I realized I was leaving a trail of blood. I've never seen so much blood before. I definitely went into a bit of shock, laughing and crying at once. The girls were just amazing, so supportive, I could not have had better help. Francesca took me to the hospital, where I had my head glued. Then I had to keep my head dry for five days. I knew this was going to be the hardest part but the wind was so light the first five days that I didn't end up missing anything anyways. My timing was on point!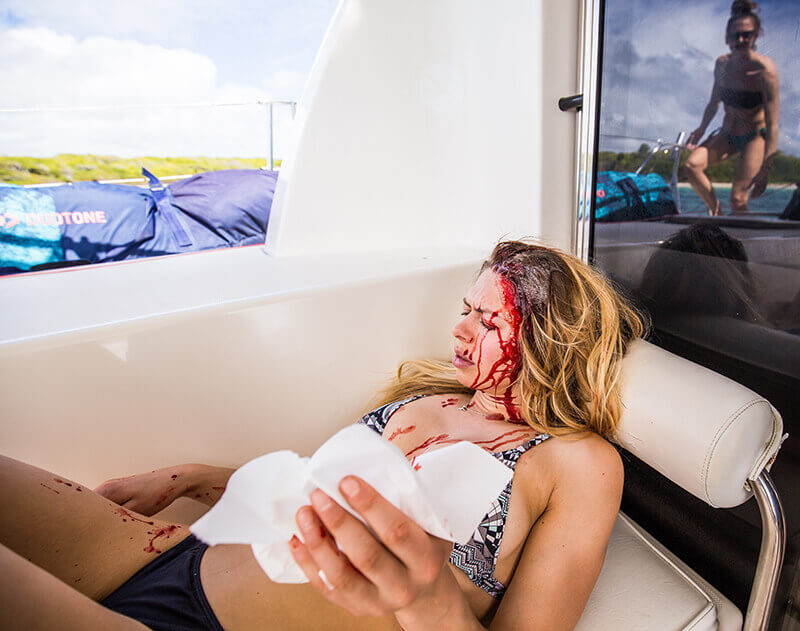 It still must have been difficult living on a boat in the Caribbean without being able to get your head wet?
This might sound a bit crazy but sometimes I believe I have a sixth sense. The day before we got on the boat, we spent one night in a hotel in Martinque. I had this really random urge to take the shower cap that the hotel provides you with. It was as if I knew. So for the next five days I swam everyday in the sea with the shower cap on. It worked out great!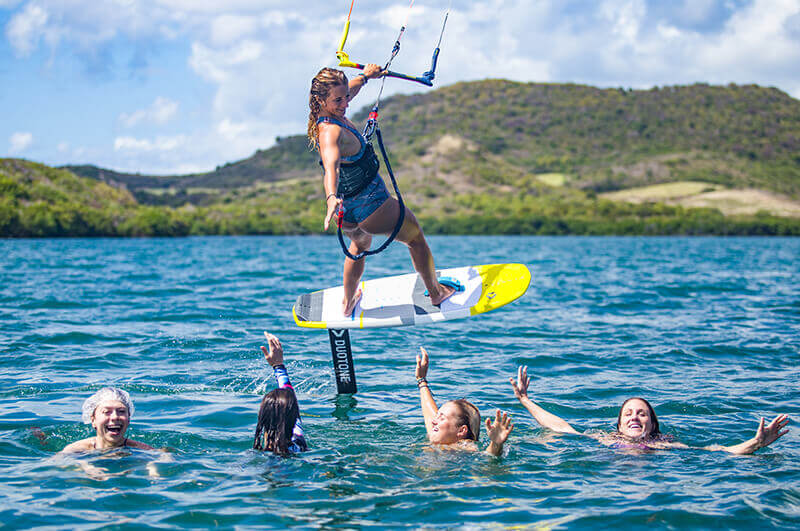 What was your most memorable session of the trip?
My most memorable session was definitely the first session. Prior to this trip, I had spent some time in the UK where the sessions had been few and far apart, and very cold. So I could not have appreciated my first session in the Caribbean any more than I did! I felt so calm and present on the water; riding through the turquoise water with the sun shinning on my face, my tricks felt effortless and just flowed. The wind was light but the 13m Duotone Juice was prefect. I'm so impressed with the kite's light wind performance. I had a great dreamy first session and we stacked a lot of clips.
You enjoy many different disciplines in kiteboarding, what are you most excited about these days and why?
I love to mix it up on the water and adapt to the conditions. When the wind is strong, I'm super motivated for Big Air and pushing the extreme side of kiteboarding. This definitely excites me a lot. In lighter wind, I love a freestyle session. Then in super light wind, foiling is fun too.
What are your thoughts about women not having a separate category in King of the Air?
This is definitely a subject that frustrates me. I really feel that we have proved we deserve a women's category in the King of the Air. There are quite a few girls absolutely sending it in the strong wind; Angely Bouillot, Pippa Van Iersel, Vera Klabbers, Mika Sol and myself to mention a few. Coming from a competitive background, I know through competing has pushed my level the most. I feel if KOTA had a women's category, we would definitely see a big rise in women's Big Air riding and more women wanting to push this side of riding. Last year Angely and I did a Big Air women's expression session in KOTA. It went really great and it seemed promising that there was going to be an official women's division in KOTA this 2020 but when it came to it there wasn't. It was really frustrating.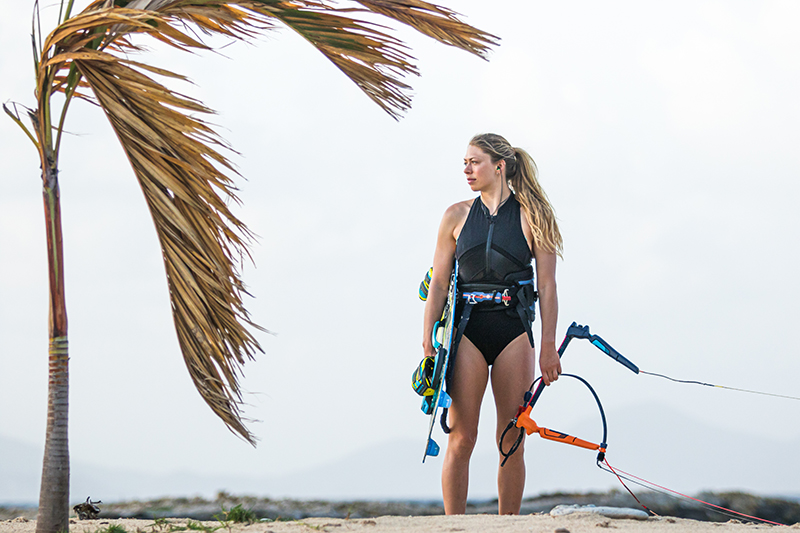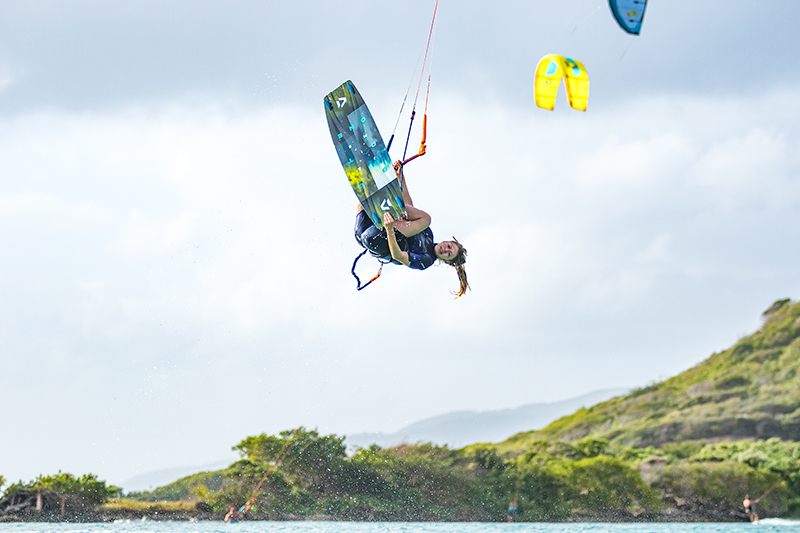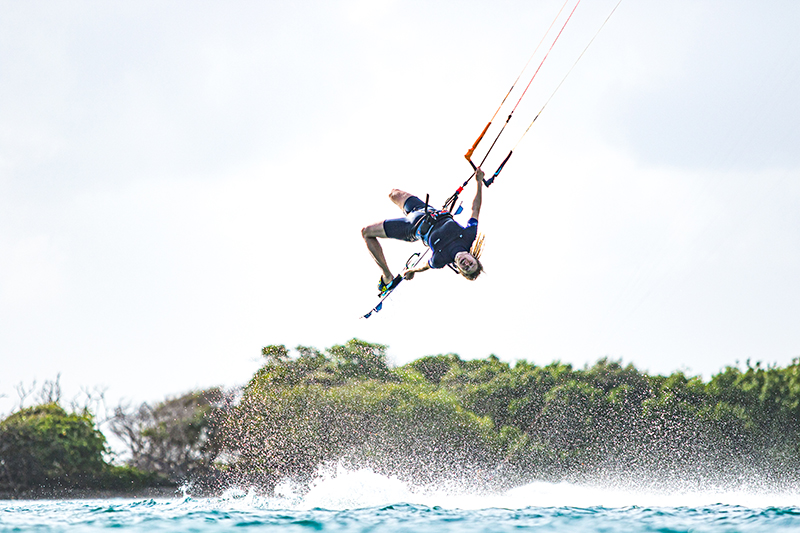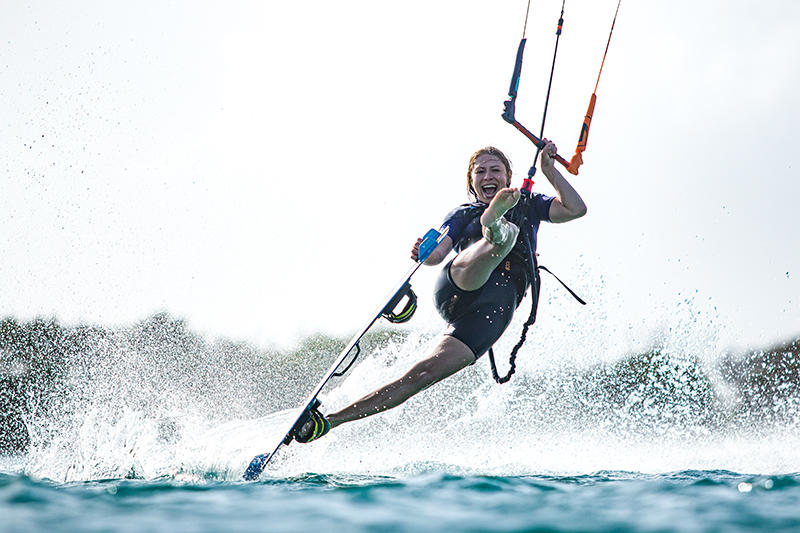 You seem to be pretty fired up about kiteboarding in general, what is it that keeps your stoke levels so high?
I guess when you have such a big passion about something, it doesn't matter how much you do it, you still love it and get the same excitement for a session. I think it helps that I mix my sessions up a lot too.
Do you ever need a break?
Yes, traveling a lot on back to back trips can get quite exhausting, I do feel tired sometimes. It's nice to come home and re-set sometimes. But it doesn't take long before I'm craving to travel again and do projects!
How do you stay warm in the winter in the UK and how many times do you pee in your wetsuit in one session?
Haha! My Prolimit wetsuits do a really great job keeping me warm in the winter time and definitely the occasional pee will help warm you up too. I try to avoid peeing in my wetsuit though as my winter suit is 6mm thick and it usually doesn't really get wet inside so it kind of sucks to pee in it!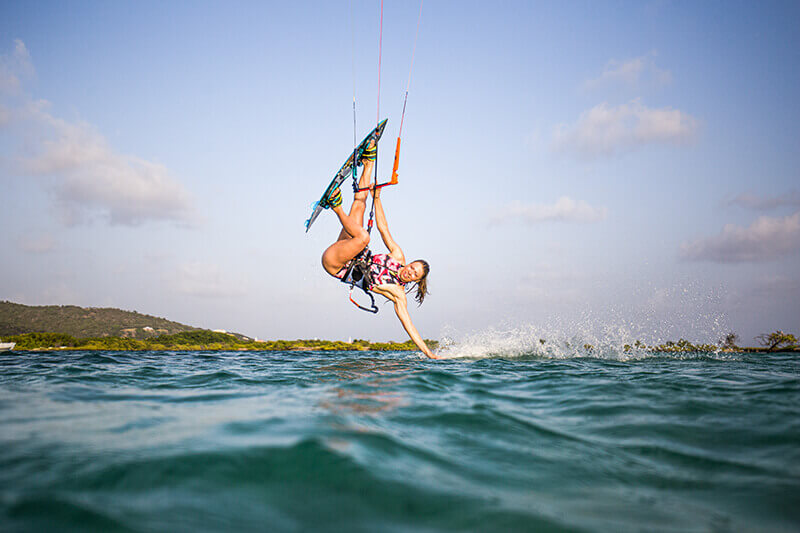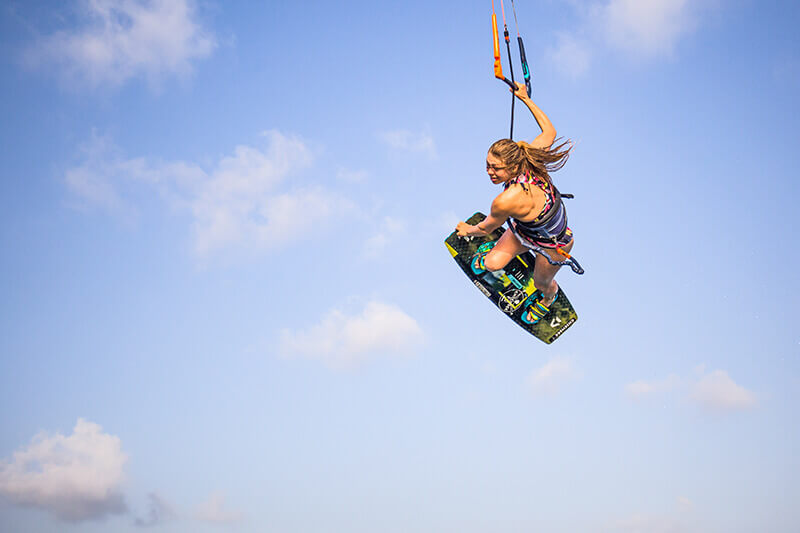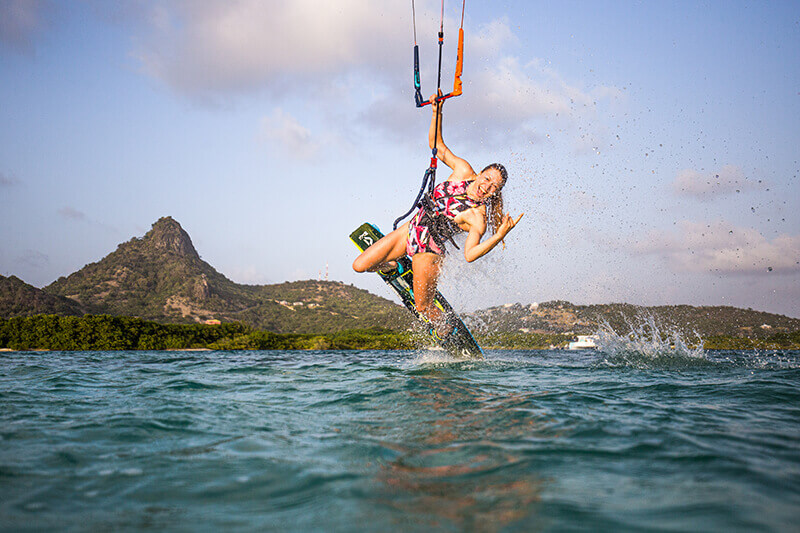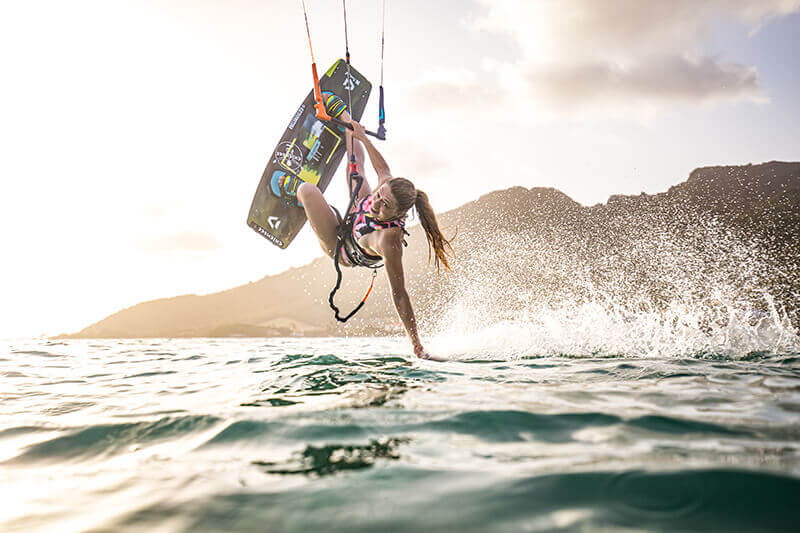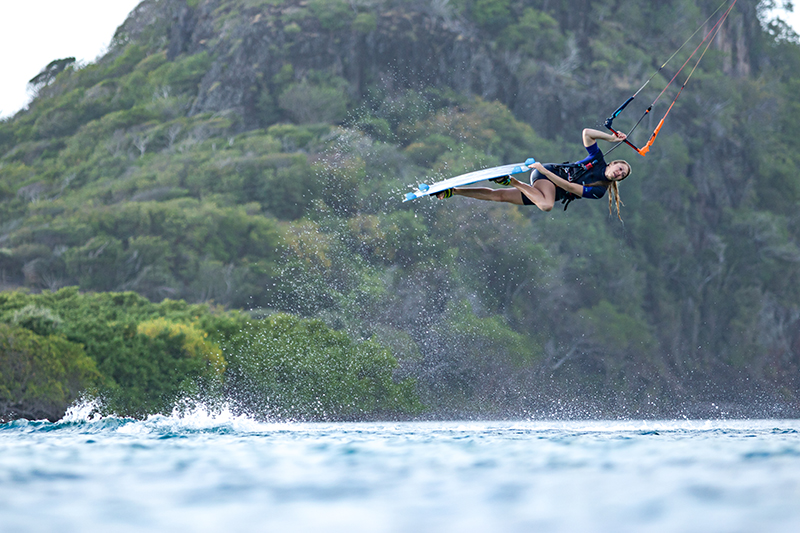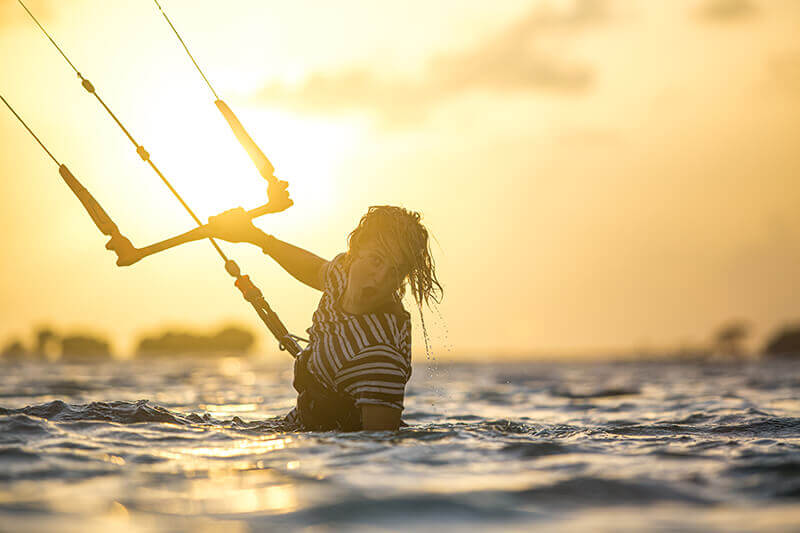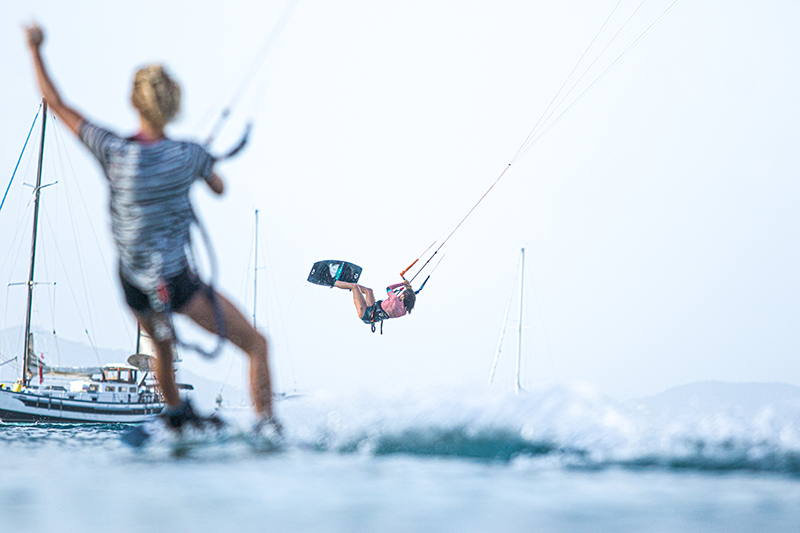 What are your competitive plans for the future?
At the moment I'm driven to compete in Big Air rather than freestyle and this year the competitions are more freestyle oriented, so I don't plan to compete in freestyle this year. I am more motivated to create content and do projects with my sponsors and I'm planning some coaching camps too.
What is it about coaching that inspires you?
I think if you can help someone to progress and have a great time on the water it feels very rewarding. We all know how good it feels when you learn something new or have one of those magic sessions, if I can help bring these moments it's something special. ■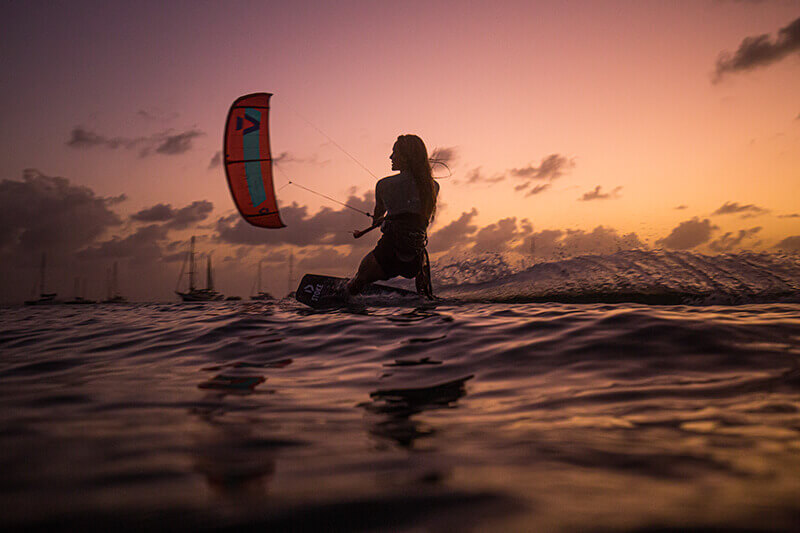 This feature originally appeared in TheKiteMag #37. To subscribe, head here.