Sometimes you just have to get in the car and head to pastures new, even if your home spot provides everything you need. Brazilian strapless freestyle champion Sebastian Ribeiro pointed the compass to the south, and while he may not have found crystal clear water he did score some epic wave riding.
Photos: Victor Benecke
---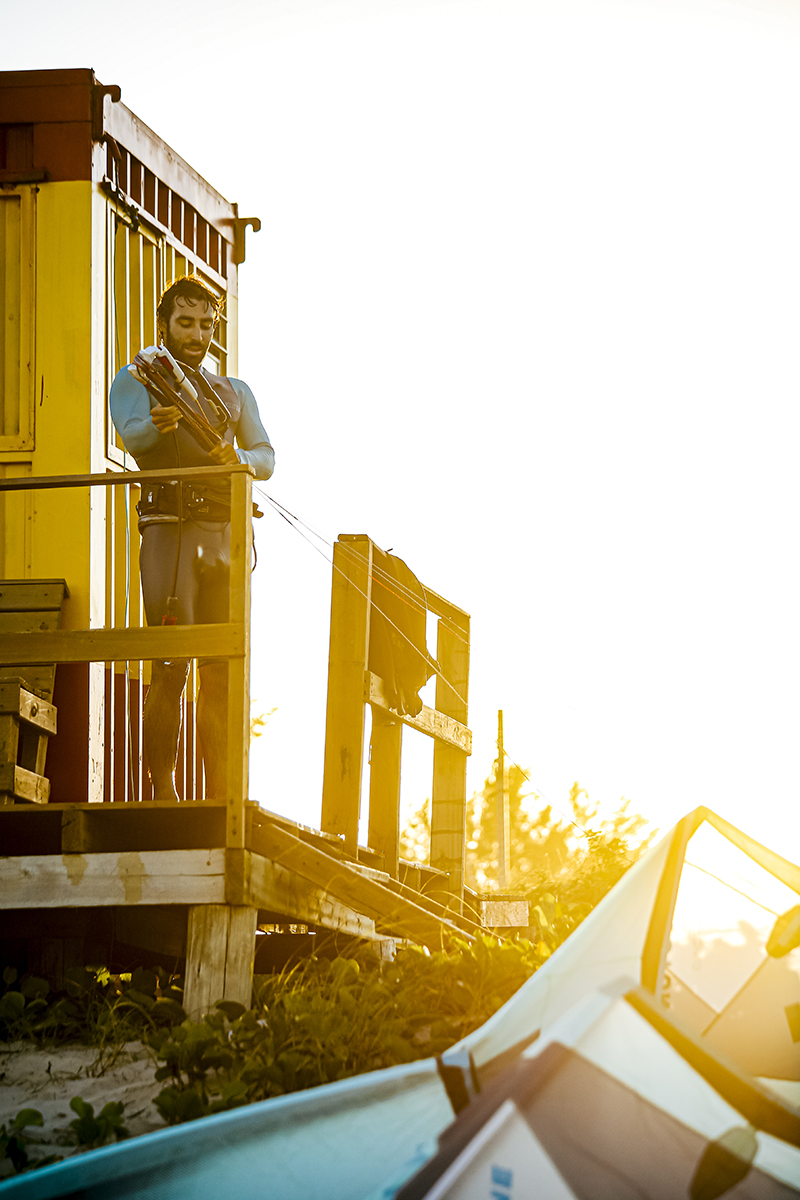 We are all used to seeing beautiful photos of a perfect wave, with clear water and coconut trees on the beach. Often, however, the scenario is just not as dreamy as that, but as long as the conditions are on point, I'm on it! So while the water in these photos may be a bit on the brown side, I made the most of my sessions there.
First, let's talk location: Rio Grande do Sul is located at the bottom of the country, the most southern state in Brazil. The subtropical weather makes the summer feel really warm with temperatures between 30 and 35 degrees Celsius, while the winter can be quite cold seeing temperatures from 10 to 15 degrees Celsius. Torres is the city with the last rocky coast before the longest beach in Brazil – more precisely 600 kilometers of flat sandy beaches with only a few human-made rock jetties.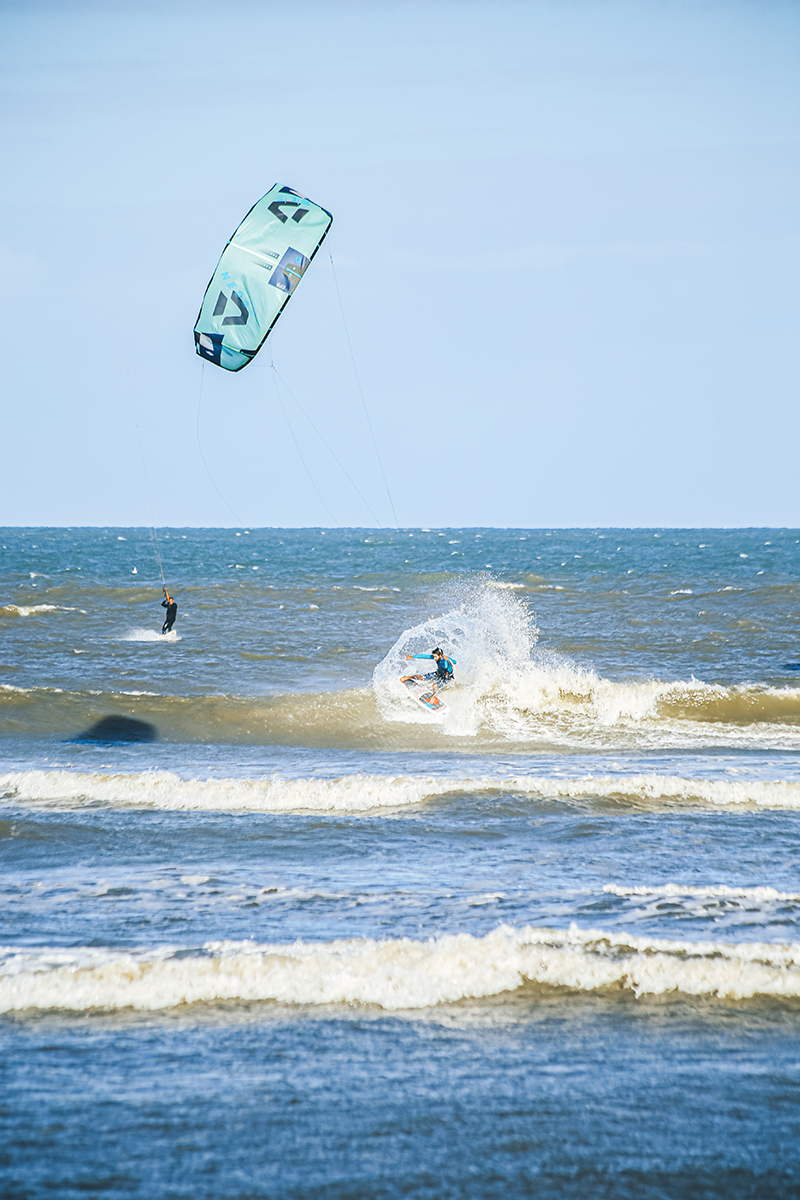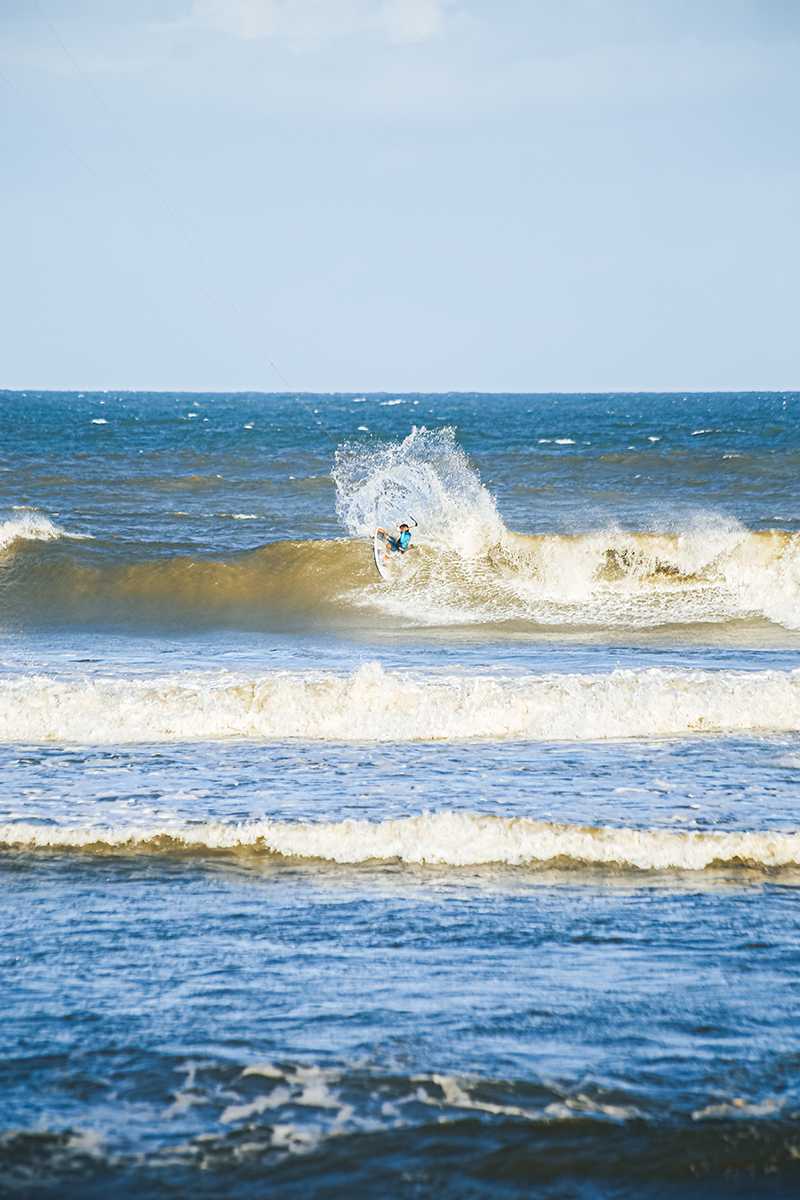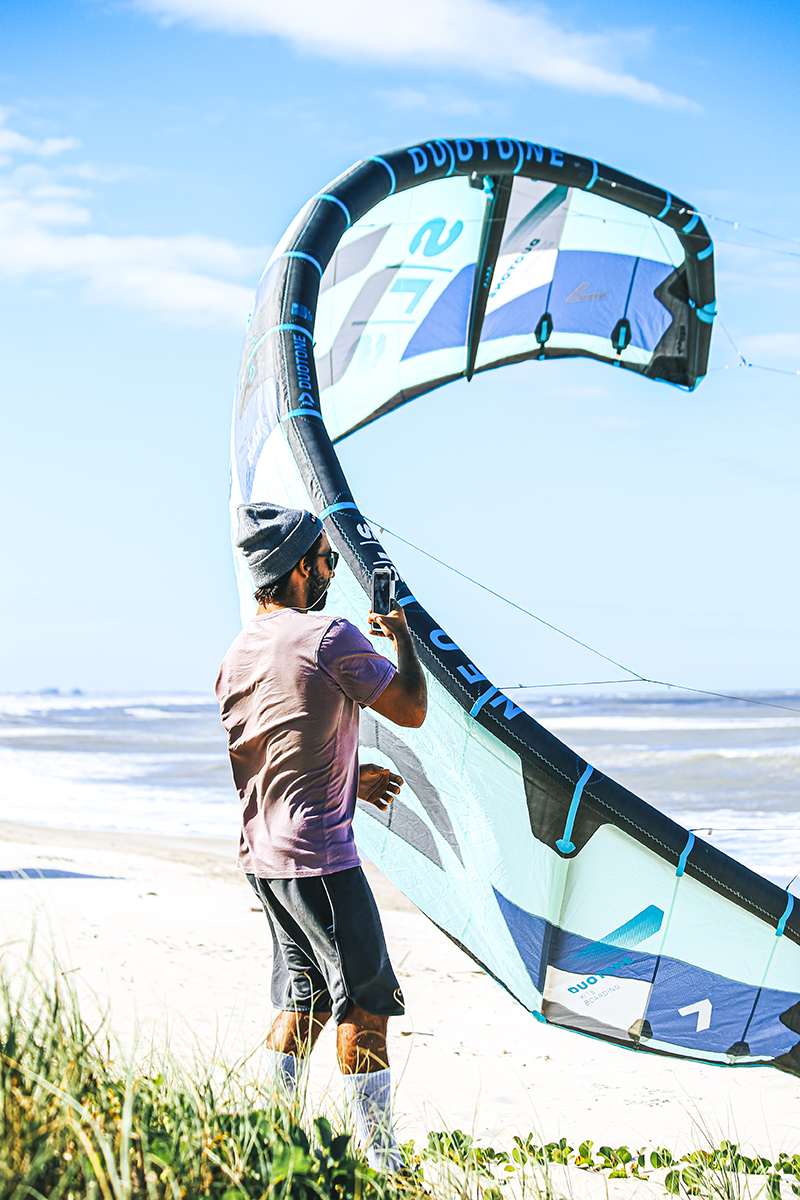 I discovered this place through a good friend of mine, Elias Seadi, who was always telling me amazing stories about kiting in Torres. I had never really felt that motivated to check the place before, because I have a perfect right-hand wave at my home spot that works with pretty much the same forecast. So, unsurprisingly, it was always more convenient to drive five minutes than to go three hours down south! But then, last year, I had the opportunity to go and train at Elias's home spot, which is pretty close to Torres, and guess what… the weather conditions aligned perfectly for that wave and I was finally going to be able to give it a try.
As soon as I arrived I realized what makes this place so special – the wind was blowing side-on, which, in my opinion, is the best direction for progressive wave riding – this direction allows you to really release the kite and blow the tail. It was so sick to ride progressive again and strike some heats with my friend. I was testing the new generation of Neo SLS, and was able to really push the limits. It feels amazing how responsive, light, and drifting this kite is.
The wave at this spot breaks on a river mouth, which explains the brown water, and it also throws a lot of sand onto the banks, making a perfect sandbank. But the cherry on top is that the jetty is low, protecting the wave from the wind and forming this clean and smooth wave, allowing you to bottom turn more radically to go faster and stronger on the top turn. When this combo happens, you know that there are no traps like white caps on the way! ■
This feature originally appeared in TheKiteMag #43. To read the full issue, subscribe here.