If strapless kitesurfing was an Olympic sport then the Cape Verde riders would be the Jamaican sprinters: unstoppable. Since Mitu blazed a trail in the early 2000s, a steady stream of world class riders have followed and shown insane talent and discipline, as well as a genuine sense of camaraderie. There's plenty of 'friendly' competition for sure, but you get a real sense that as long as they're having a good time and representing Cape Verde then life is all good… Here Matchu reflects on growing up there, and exactly what it is about the Cape Verde vibe…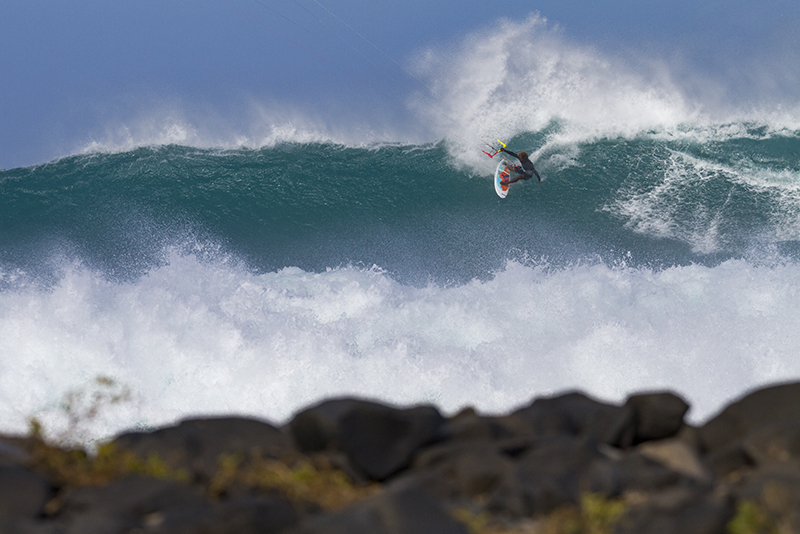 Growing up in Cape Verde was amazing, it's a beautiful place filled with good people. We talk about our "Morebeza", the unique way you are greeted and cared for when you visit our islands. We have only had tourists coming to our island for around 19 years, so I have been lucky enough to see the changes that brought. As a community we have literally moved forwards centuries within decades. For example, in my childhood people worked to mine salt, babies were born at home, there was no hospital, no electricity, no running water. Fast forward just 24 years, we now have a Hilton Hotel and the GKA World Championships. Crazy right!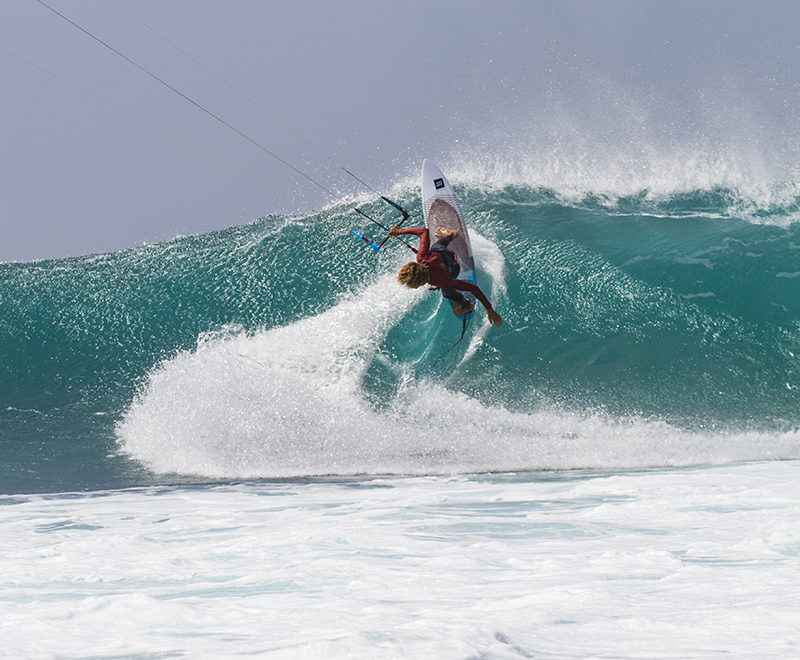 Growing up on Sal, we all loved the water and we had the influence of people coming on holiday to kitesurf, windsurf and surf, and although we weren't blessed with our own equipment we always had the blessing of amazing conditions. What Mitu, Airton, myself and many others did was hang out at the kite schools literally from morning until night. We would do anything: helping tourists to launch and land their kites, look after their bags, clean the beach and then – when we had free time – we would get to go in the water and make the most of it.
For me growing up, I had many positive role models and plenty of motivation to be a waterman. My father was windsurfing, teaching me about the ocean and how to respect it and other surfers. I also had Mitu next to me surfing, windsurfing, kitesurfing and pushing the boundaries for Cape Verdeans to compete in international competitions. Of course Airton and I grew up together – we lived next door to each other so he was also always a massive inspiration to me and a massive motivation as we were always trying to keep up with each other and outdo one another!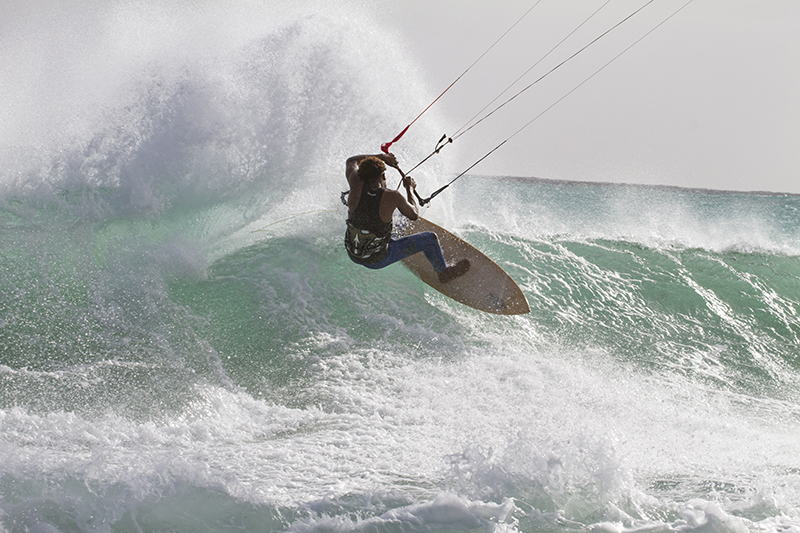 One thing my island has always had is a rhythm. It's a rhythm that is controlled by the ocean, wind and waves. Summer here is very quiet, it's mainly local people who remain on the island and the tourist numbers dwindle as the flights become less and less. It's a time when we relax, have barbecues on the beach, with a bit of surfing and swimming to recharge our energy; the same as the ocean and the wind which are quietly recharging in the summer months ready for the winter season. As the season starts you can feel the energy here shift with the wind as it changes direction from small thermal breezes to our seasonal trade wind. An excitement builds at possible forecasts, people start talking about the possibility of big swell and good winds, and it runs around Santa Maria like a whisper. Soon you see cars passing filled with boards, sails and kites and the search for the best spot starts.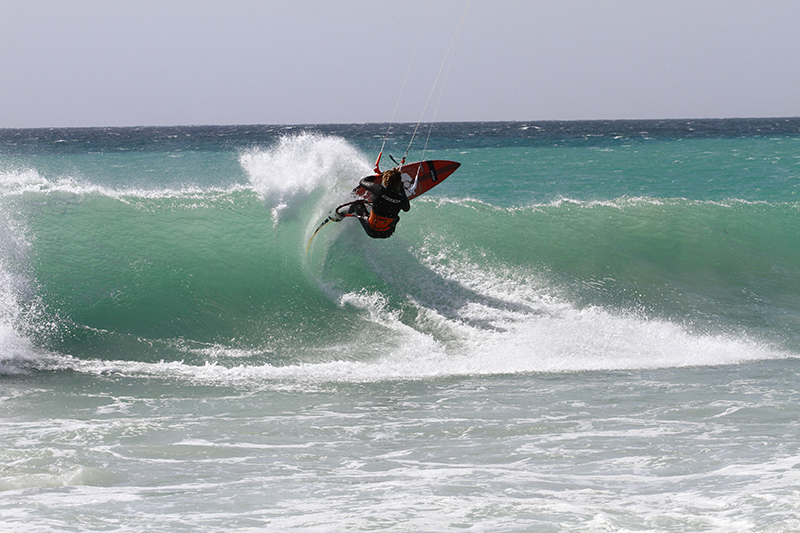 I feel like now there is a real buzz surrounding Cape Verde as I think people who have been following the GKA saw when we hosted the competition. Living here you can feel the changes, you can feel the vibe and the excitement. I think that people have a new-found respect for local riders here in Cape Verde thanks mainly to Mitu and his massive success worldwide. I would also like to think that Airton and I have contributed to putting Cape Verde firmly on the map for watersports. Growing up in Cape Verde I was the little local kid who had no money or equipment but, like my family and friends, I seemed to have an affinity with the water the same way the local kids do now. They have the potential, they have the dreams and their biggest one is to be the next World Champion. I was one of these kids and guess what? I made it and my dream came true! So now when I get to come back to my paradise I try to make sure I can put time aside to work with the up and coming talent here on Sal, I want to become their motivation like Mitu was for me.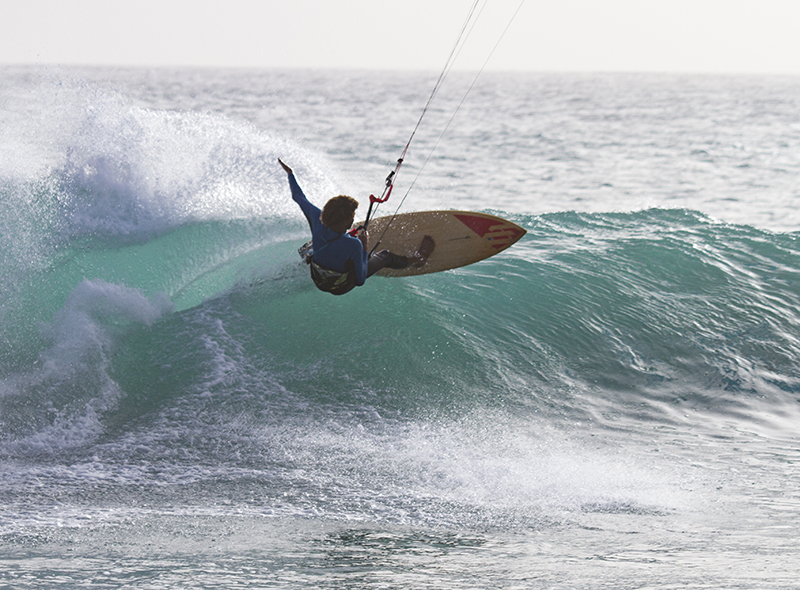 This year's GKA competition in Cape Verde was massive for me. My country – a country of kitesurfing legends, the spiritual home of strapless kitesurfing and of course home to the famous Ponta Preta (our playground). For me this means even more, because for the first time in my life I got to compete in my own country. Like many other competitors in Cape Verde and Africa, I have always had problems obtaining visas in order to compete in other countries, meaning that most of my family and friends have never seen me in competition. This is the same for the other Cape Verdean riders – Mitu, Airton, Arsenio Dias, Jordy Sanca, Bena and Elvis – which means this new leg of the GKA tour is even more sweet for us.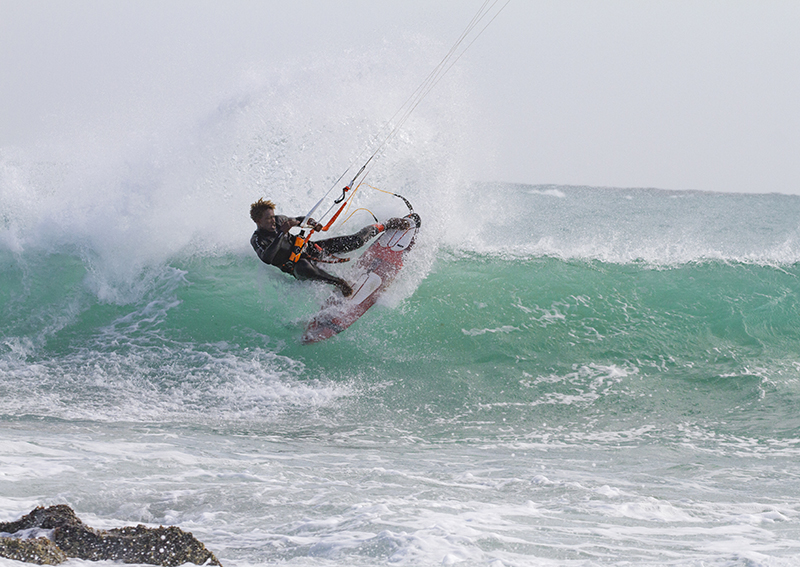 Even with these problems that we face we all feel so lucky that we were born in Sal, I haven't always felt this way but as I have become older and I think as soon as you are given the opportunity to leave your home and explore the world you appreciate it more and more. It's been amazing to see our younger talent getting given the opportunity to compete for wildcard positions which for them is a dream come true and for everyone else a good chance to see the level of talent coming up in Cape Verde from the 17 and 18 year olds that are smashing it wave riding in Ponta Preta, as well as biting at my heels with their level of freestyle!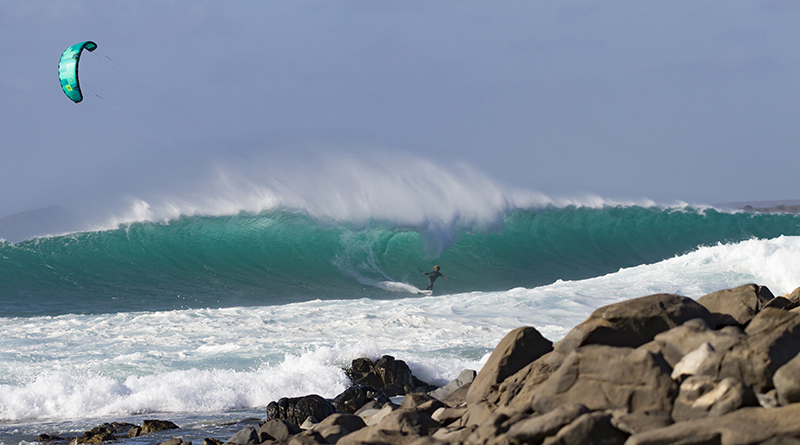 With an unbelievably relaxed vibe, epic conditions and a tightknit but welcoming community of riders, my heart is and always will be Cape Verdean, and I think I speak for all of us that we are a family of kitesurfers, our bond is strong and we continue to gain strength from each other.
This article originally appeared in TheKiteMag #25. To subscribe, go here.
To ride in Cape Verde check out the options at KitesurfHolidays.com