Six reasons why the future of kiteboarding will burn your retinas
This issue Colin scrapes the back of his cranium with an extra-long Q-tip, resulting in the equivalent of a lateral flow test for his consciousness… He's tested positive for industry cynicism as usual. What we received is borderline printable but we had a couple of pages spare, and a second chance is a wonderful thing…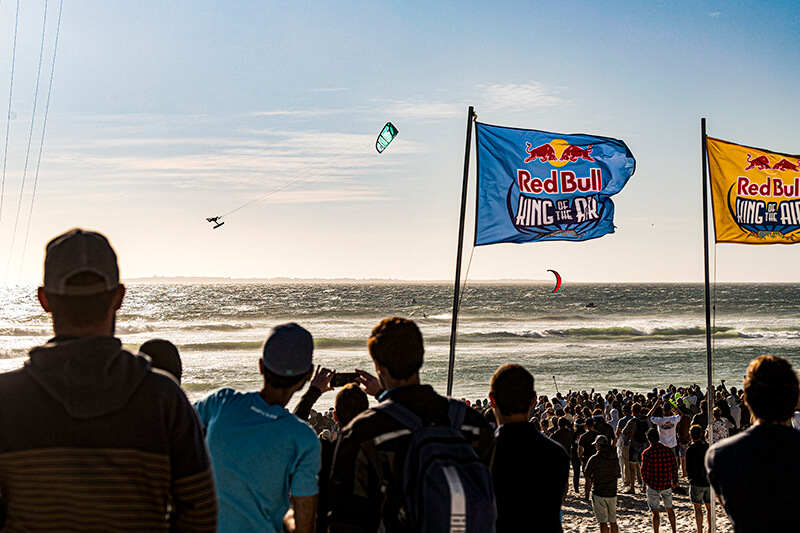 When you're rubbing shoulders with kite royalty all the time like I am, it is easy to form a pessimistic view of kite culture and the status quo. Like any good monarchy, you see, those at the top aren't all that keen to give up their place. Obviously they know that they've had it. They're haggard. They know that they've got there for reasons that are no longer valid. But they won't budge. And why would they. Think about it. But the problem with pro kiters is that they don't get reprimanded for centuries of racism or getting caught up in nasty child trafficking scandals. No. Pro riders just get to wait at the top, unscrutinized, worrying about which pesky youngster might be lunging for them next. So the best thing to do is get lazy, get negative and scoff at whoever is driving the change. Ask any of that lot what kiting will look like in five years and you'll soon see that they haven't thought about it whatsoever – things are okay now, so who cares?
I however, being the beacon of smiles that I am, have a brighter view of the future. I reckon market pressure is what changes things: if things stagnate, rot sets in until someone comes to clear up. And the thing is, there is a hoard of spotty teens wanting to earn their places as riders. There is a generation of engineering graduates who quite fancy careers as kite designers. A Big Air world tour is emerging. There are kiters with a passion for journalism (watch out TKM) who will be wanting to write and make content that propels the sport's media into 2021 and beyond. There are piles of government money put aside to fund Olympic racing campaigns. And there are two blokes making rubbish weekly kite podcasts that no one listens to. So change is coming, whether the not-so-liberal elite like it or not. Here's where I predict we'll be in five years' time and the reasons why I reckon kiteboarding is in good stead.
1. Viva La Revolution
Let's start with the one that is most unlikely but potentially the most explosive. Currently, there are about eight riders who basically pre-qualify for King of the Air every year, due to sheer competition experience. These guys have completely dominated the freestyle and Big Air scene for the past 15 years. Everyone knows their names and everyone wants to see them in the events. They can handle the pressure when the snot-nosed teens just can't, particularly when the lights of kiting's biggest stage are on them. However, these kids, at some point, will be so much better than their older counterparts that they'll either: 1) naturally outperform them or 2) the old guard will get such a fright that they'll quit or try a lot harder to keep up, both of which are exciting prospects, and both of which are inevitable. You only have to look at what is winning the recent Big Air Kite League events to see that there's a chasm forming in terms of skill and risk taking. In three years, let alone five: if you can't contra boogie board off (or something equally as mad), you're done. So the likelihood of us seeing megaloop passes re-emerge and mind-blowing shit being thrown down, is high. Get excited.
2. Winging won't cannibalize kiteboarding
I was concerned for the whole of 2020 that the global pandemic might last forever and that winging might substantially damage the health of the kite economy. What I've come to realize is that Boris Johnson is a moron and that winging appeals to a section of society that would never have been interested in kiting anyway. And for those who are kiters but have gotten into winging – they'll be buying both kites and wings. So all that worrying was needless, as the target market are rich enough to buy it all. And there's simply nothing I can do about the north of England voting Tory. Silly me. If anything, winging might be a good stepping stone for the sorts of people who wouldn't use a wet towel to get introduced to kiting. Come to think of it, maybe we could get on just fine without them, however, they're the ones who are buying the product and propping up the kite brands. So next time you spot some idiot who can't get their wetsuit off their foot, give them a hand. And tell them that you need a whole quiver of everything.
3. Tom Bridge is going to have to get a proper job
Surely this is a given. I mean, he's picked me as his videographer. It doesn't matter how talented you might be, if you repeatedly make catastrophic media errors there's only one way your career is heading: trolley management at Budgens. Tom is currently the only rider on earth that is capable of making freestyle interesting again. Okay, other riders could do it, obviously. Liam Whaley could do it. Maxime Chabloz could do it. Valentin Rodriguez could do it. But, the combined imagination of those three is about as awe-inspiring as a rainy day at IKEA. Tom can do it, and seems to be operating on a different frequency to his colleagues. The difference is, he wants to go where others haven't. He wants to re-ignite freestyle and most importantly, he doesn't give a shit about what has gone before. That's not to say he's not aware of what has been done. He's aware. But he doesn't care for the rules that most kiters have sworn by. Those hills that freestylers used to die on? Tom isn't interested. He'll have his kite high if he wants to (that's a giant hill). He'll crash it. He'll look lanky and dangly at points (a mountain) but then somehow bring it all back under control to land perfectly, as if he's done that world first a hundred times. He's blending new school and old, effortlessness with struggle. It's weird. It's unorthodox. It breaks all the rules. And it works. Thank god for Tom Bridge.
4. Olympics could be massive (and most probably will be)
Tokyo 2020 is on even though we can't time travel and 80 percent of Japanese health service workers have declared that they would rather care for the sick and vulnerable than a load of scrotes who think that sport is important during a global pandemic. However, we're not here to get lost in the moral maze of Japanese policymaking, are we? No. This is a kite magazine. Keep it light and fluffy, Colin. Come on… Paris 2024 will most probably happen and it'll most probably be huge for kiting. They reckon 22 million people tuned into that 2012 Olympic opening ceremony where Daniel Craig parachuted in with the Queen and most probably an erection from thinking about his own importance. So when Thierry Henry does some karaoke for the Paris 2024 opening ceremony, it'll be quite the moment for French pop music. I'm hoping that bloke from 'The Intouchables' does his disco dancing for the first hour. Kite-wise, it's now a two medal event, with individual racing for Women's and Men's. This is recent news, and it's shaken up the whole racing discipline. There's now more at stake – so more money, more effort, more professionalism and hopefully more drama.
I, of course, will be beginning my Olympic campaign as soon as I can be arsed. Bit far away to bother thinking about at the moment, but when those salaries from Team GB start to look a bit more enticing, rest assured I'll be out there, driving my foil board thing into Connor Bainbridge's spine as fast as I can. My other target is of course the multi-watersports-discipline-god, Guy Bridge, but I'm fairly sure that his appetite for jumping things will put him out of contention before I have to. Until the moment I decide to dominate the UK race scene, I'm going to focus on my mental game. Try to inject some mental health into my general vibes. Stop screaming into my pillow and start using an app on my smartphone, advertised to me via toxic social media, to teach me mindfulness. I'm feeling calmer already. Bring it on.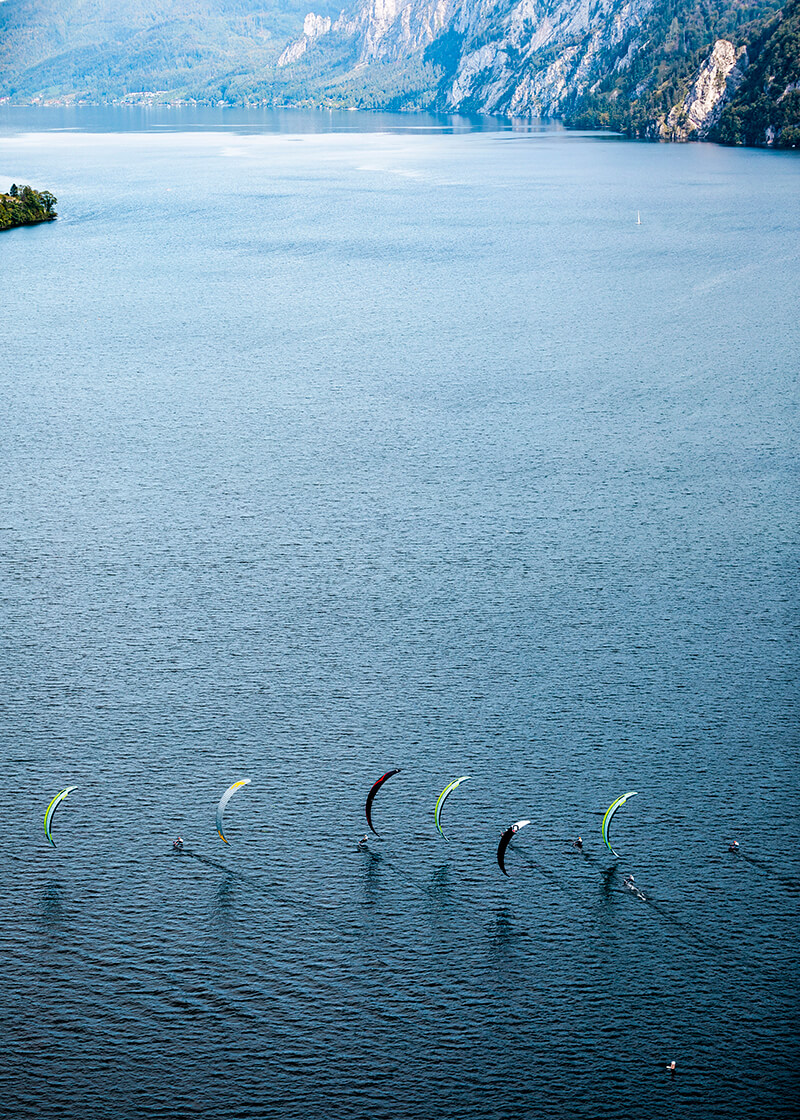 5. Social media will hopefully mature
At the moment it still panders to prank videos, doesn't it. I don't care how clever everyone thinks those algorithms are, because the AI robots obviously don't know me very well at all. They've got to be a bit of a distance away from taking over the world if they're still dim enough to think I want to see adverts for gilets or Christian rock bands. Surely in five years' time we'll be seeing less teenage girls in bikinis dancing in packs of three and more considered and crafted stuff. Stuff. Yeah. We'll have some stuff. Because that's what it is, at the end of the day, isn't it. Stuff: content that's actually quite awful if you compare it to the output of professional organizations such as the BBC, but, because it's free, the general public will gobble it up. If you asked them to pay 10p for it, you'd get laughed at. It's just not worth it. However, I do think the stuff could be a lot better in five years' time. Everyone will be more practiced at it. My rubbish podcast will hopefully have been superseded by someone who is funnier, more concise and less painful to listen to. As is the trend in print, I think the kite magazines will thin, too, as their efforts go into producing their own digital content. Keeping up with the times etc. That's not to say there isn't still space for TKM (nice save), as I still want to pick up a niche magazine and indulge in my passion. Turning beautifully printed pages is relaxing. Hopefully reading this is vaguely relaxing. You try relaxing whilst being on your phone. Consuming kite news and reviews in amongst the attention-seeking dearth that is the internet? Those unrhythmic teenagers make it basically impossible.
What kiting needs is content on a digital medium that illustrates the characters within the sport. Like 'Drive To Survive' for F1. Formula1 is 60+ laps over two hours. Ain't nobody got time for that, but, once you've watched the Netflix series and become invested in the drivers and the drama within the ranks… you're hooked. Obviously that is a 20-hour TV series on a huge budget, but I believe that stories can be told and characters can emerge on a smaller scale. I'm not sure that the current competitions or magazines or kiters or brands are capable of creating this on their own, however. It will require collaboration between the parties and a common creative vision. The emerging fleet of young kiters are the only hope for this. They will have grown up with social media and will inherently understand it better than the current kite establishment, who do it out of obligation rather than opportunity. The forthcoming generation has it ingrained in them that people's time is precious, so they don't take the audience's attention for granted. These forthcomers won't do two-hour YouTube interviews about themselves. They wouldn't run a brand's social media by doing endless reposts of stuff that everyone has already seen. They understand how the internet works in the 2020s. This lot will be a lot less amateur than what we see before us today. The standard will rise – I mean it can't get any lower, can it?
6. Big Air Kite League
The BAKL could be big in five years. I say 'could' because I'm desperately trying not to jinx it. Ever since the second KOTA there has been a wicked appetite for a Big Air world tour. All it took was a global pandemic to focus the minds and boom – Mike Mac Donald and his gang of poorly paid frothers seem to be pulling off the impossible: fully live-streamed events with the biggest names in kiteboarding competing for a Big Air world title and barely any money. Good on them. I'm serious when I say that the coronavirus was the catalyst for this. I really think it made people realize what they want to spend their time doing. That, and the absence of the GKA or KOTA throughout 2020 has meant that all eyes and energy have been going into the BAKL. So how big could BAKL be? Well, Big Air is inherently more interesting to the public than freestyle. It is also more interesting to the general kite population than freestyle. It is also more interesting to 'gnarly' brands – like fizzy drinks companies that are desperately keen to look cool. This could bring bigger out-of-industry sponsors. Which all sounds promising. The pessimists among you will be having flashbacks to the short-lived freestyle failures of the past: WKL, VKWC, another generic acronym, and quite possibly the currently anemic looking GKA of the present. Here's how the BAKL is different: it is 'For the Riders', i.e. it's poor and small – this is the way healthy organizations start. It won't have to sprint before it can walk. The product can be iterated, the package can pivot until it actually functions.
Tours of the past have gotten financial backing to do eight or more really ambitious events a year, with ESPN-esque livestreams and the full works. All of which, for a discipline that the general kiting public were barely interested in. Let alone the actual public. How they kept the sponsors happy for longer than a week is beyond me. BAKL is different here once again – there is excitement and interest in Big Air at the moment. This is the sort of thing that makes sponsors and the riders foam at the mouth. I do worry that if the BAKL had a big financial injection right now, that it wouldn't last. The cash would surely cause the organization to bloat with employees and the whole thing would become slow and unresponsive. But if Mike can continue to grow the BAKL slowly but sustainably, we could well end up with a tour that has more realistic goals than ever before and one that can actually deliver on sponsor promises. Why am I more certain of this than I ever have been with the other tours? Because, for the first time, the competition riders are using kites that the target market actually want. This is a biggie, as I think backing the tour will finally make sense to the brands. As opposed to feeling obliged to support it in order to retain some sense of a functioning sport, I think the brands will be bidding to support BAKL.
So there you have it. I have become so arrogant that I am now forecasting the future of an entire industry using nothing but my own guesstimations and hatred of research. I am sure it is a surprise to some that I didn't put myself as one of the reasons.

This feature originally appeared in TheKiteMag #43. To read the full issue, subscribe here.
Sign up for Colin Colin's fortnightly email Disco.
It's the email newsletter that everyone is probably talking about. Be first in line for Colin Colin Carroll's unique take on the kiteboarding universe…