The CrazyFly crew decide to make the most of team rider Posito Martinez's local knowledge and headed to the legendary Dominican Republic for a photoshoot. Posito shows them the way and they scored an insane variety of epic conditions across the island. Laci Kobulsky got the shots, and here he shares some of his standout spots from the trip.
Words & Photos: Laci Kobulsky, CrazyFly Kiteboarding
Early in the season every year, like many other brands, CrazyFly sends their team to some attractive summer location to shoot their next year's gear. This year was no different for CrazyFly, except we accepted the invite from our newest rider, Posito Martinez, to come and ride at his home spot in the Dominican Republic. But instead of just staying in the well-known waters of Cabarete, we used his local knowledge to travel around the island and discover the best spots under different conditions. We quickly fell in love with this amazing and diverse place so – as well as showcasing it through the photos we got on the shoot – here's the rundown of some of our favorite places and why we enjoyed riding there.
(1) Cabarete Kite Beach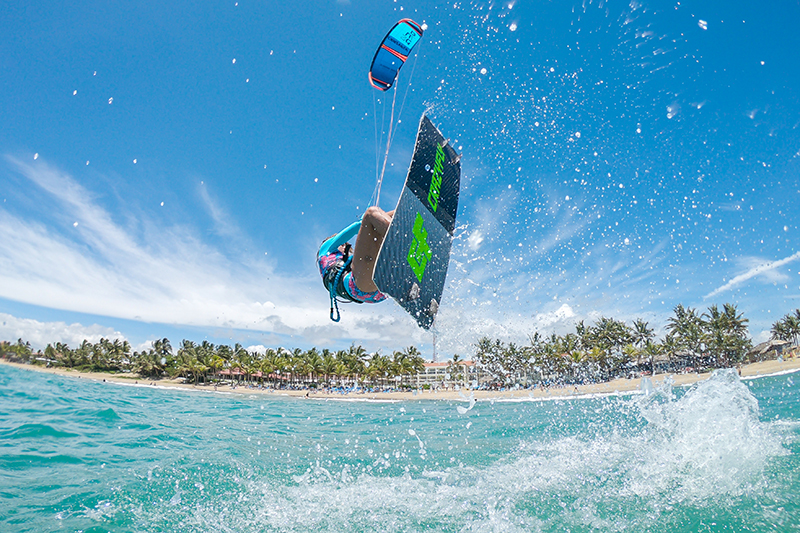 Cabarete is home for Posito and many other local riders who have become worldwide stars. And no wonder… the beach is windy almost every day and provides real variety. Here you'll find most of the kite schools, hotels and the DR's legendary nightlife, so if you want to get the most out of your trip then Cabarete is the place to be. You can chill on the beach or go kite in the day, then in the evening you can enjoy the many restaurants and nightclubs the town has to offer.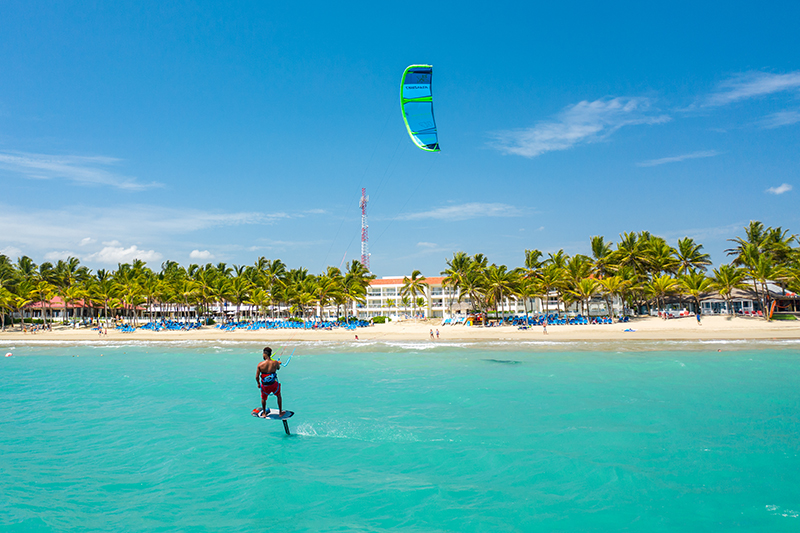 Even though we stayed in Cabarete, surprisingly we spent the least time kiting here. The beach is pretty busy and the conditions were not ideal for the photoshoot where you want to be able to get close to the rider and shoot from all possible angles without other kites in the shot. We only did a few foil sessions here and the rest of the time we traveled around.
Conditions: Waves close to the beach, onshore wind.
Perfect for: Freeride, Big Air, strapless and foil
(2) La Boca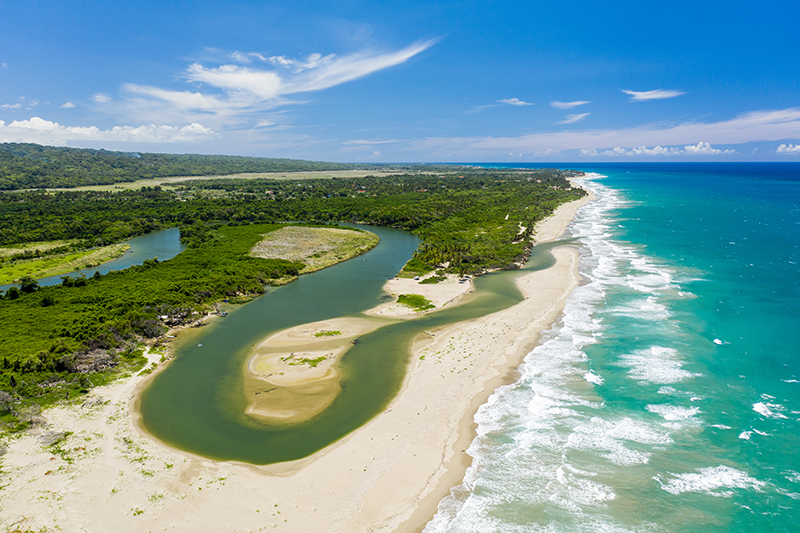 If you saw shots from La Boca without any context, you would probably think that we went to one of Brazil's perfect flat-water lagoons. This river lagoon is in fact located just a few minutes north of Cabarete beach and – during the season – you will find world's top freestyle riders working on their new moves here. The lagoon is connected to the sea, and – thanks to the onshore wind – it creates perfect flat water for tricks. However, the lagoon is fairly small so if you are not an advanced rider you had better sit it out, since your kite can end up in the trees on the downwind side of the river. But for advanced riders, I would recommend visiting La Boca… Even if you're not into freestyle, you can freeride for a bit and then do a nice downwinder back to Cabarete. Also, you can get a small ferry boat and visit a local restaurant with a really unique setup… an epic end to a kite session!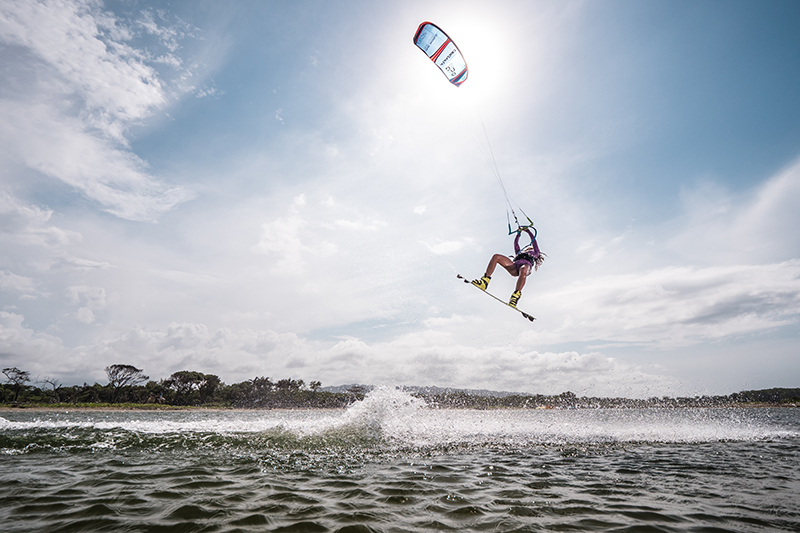 As you might have guessed, we focused on freestyle at this spot. Liloo and Posito took the new kites and boards and put them to the test. It was great to see Posito going huge on his home turf. For sure one of the chillest and easiest places we hit during our photoshoot.
Conditions: Flat, offshore wind with trees to watch out for…
Perfect for: Freestyle
(3) Encuentro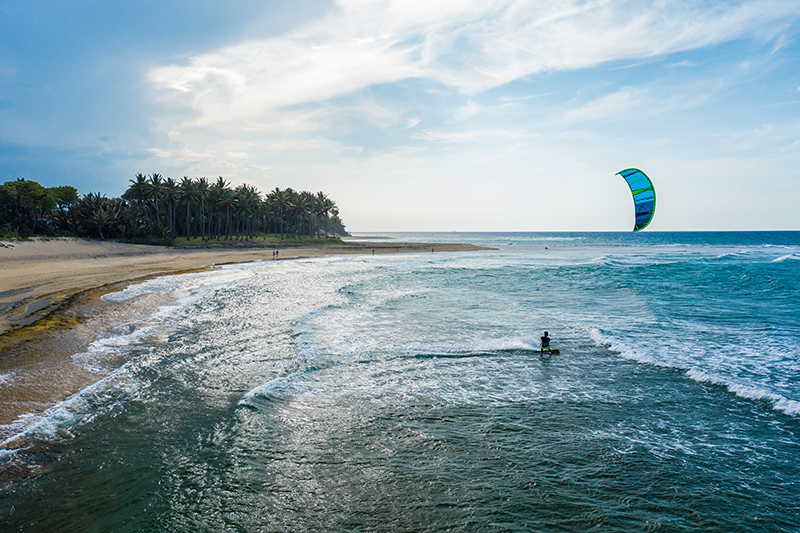 This lesser known beach is just a little bit south from Cabarete. The little cape creates nice waves, and you can find a few surf schools here, so visit it during non-windy days to score some waves. The beach is also spectacular, with big trees just above the sand that create shadows on the grass. On the good days, waves can get up to two meters high, and thanks to the cape shape of this beach, you can approach or ride them from different directions.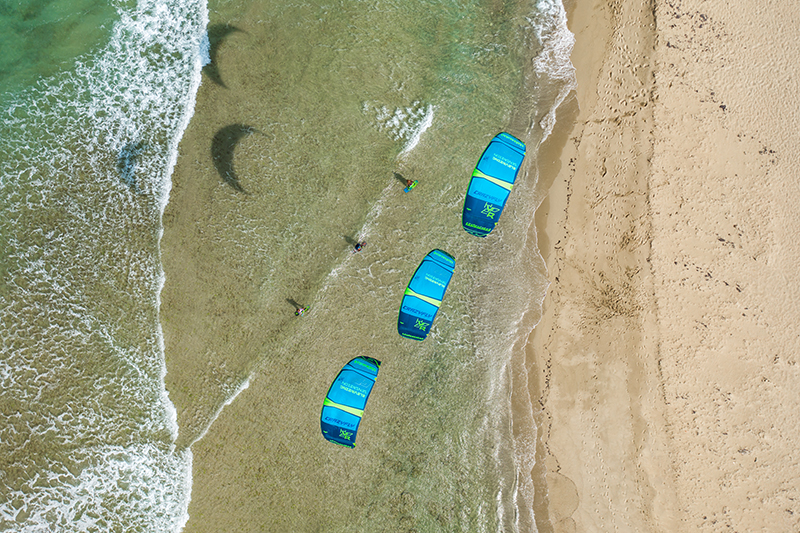 We came here to boost and hit some kickers with the new Hyper kite. We were a little bit unlucky with the wind, but the kickers were nice and really easy to ride.
Conditions: Waves, side-onshore wind.
Perfect for: Freeride, kickers, strapless and Big Air
(4) Buen Hombre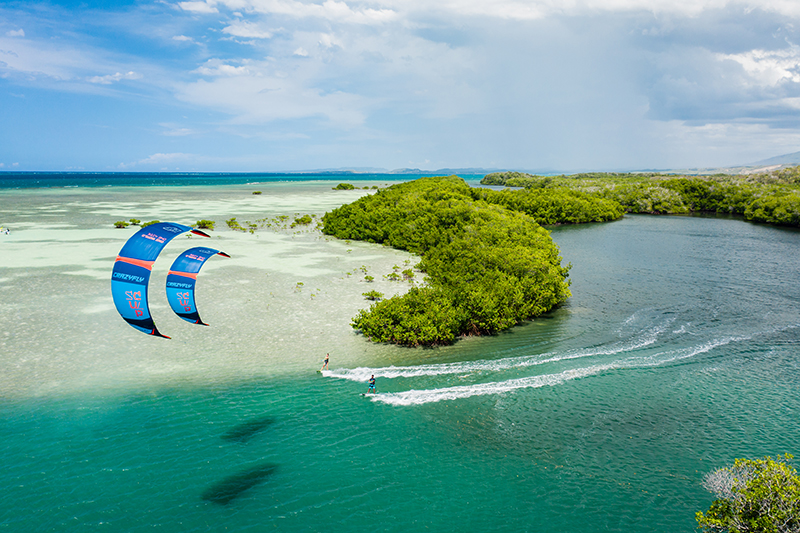 Posito told us about this paradise spot with turquoise water that was 'just' four hours' drive away. We went there on a good forecast, but decided it would be nice to spend a few days there as we were traveling so far. So, we got in touch with a local kite school, Kite Buen Hombre, and they were kind enough to host us in their camp. This spot can be easily mistaken for the end of the world – the road and electricity lines end here (and you only get six hours of electricity per day!) but it makes it for a spectacular escape from civilization. Just in front of the kite center you will find a huge spot with flat and shallow water and the wind here is usually 5-7 knots stronger than in Cabarete. The spot is not only great for advanced riders, but out of all the spots we visited, this one is by far the best choice for beginners with a massive shallow area for learning in.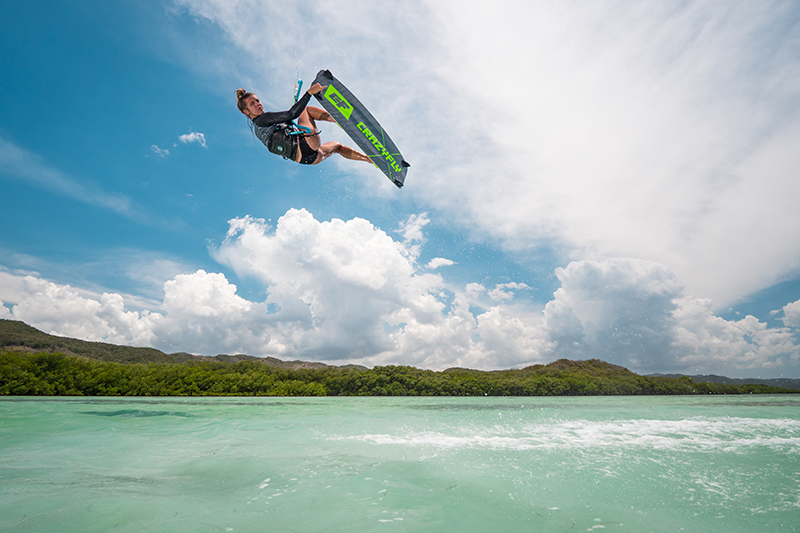 From here we also rented a boat and went to explore the surrounding spots. We were told to visit nearby 'Paradise Island', a small patch of sand that appears out of the water, but unfortunately the place was too busy with tourists, so no kiting. We ended up a little downwind, next to the mangrove area, and pushed all the new products to the max! Easily the best day of the shoot.
Conditions: Flat and shallow water.
Perfect for: Freeride and freestyle. Beginner to advanced.
Looking back and it was the discovery of new spots and having the chance to try out different conditions and experiences that made this trip extraordinary. So do yourself a favor, and the next time you visit Cabarete (or really any other known spot), don't be lazy and take some time to discover other spots nearby. Yes, there might be some challenges along the way but overcoming these are what makes for a memorable journey!
This feature originally appeared in TheKiteMag #33. To subscribe, head here.