It all started in the north of Germany (they have good, reliable vehicles there), where we got our van and, from scratch, set it all up for an experience around the coast! In our minds, Portugal was calling us… we knew we had to go there, explore all that Atlantic Ocean coast, its cliffs, and get lost – or found (or both) – in nature. But first we had to drive all through Germany, then France… and then we had another big one, SPAIN. As we were, at this point, anxious to reach the coast (yeah… lack of sea and sun vitamin we all know can get us quite desperate), we decided to (why not) go down to that one place in Spain where we all love kiting: Tarifa. It was just before high season was about to hit, our friends were there, and the weather prediction was looking good. So we drove all the way down Costa Brava, pit stop to sleep and have some epic paella in Valencia, and finally, 4am, after driving for hours, days, we made it to the south, Tarifa! We rested and waited at the top to see the sunset and then we got down. Tarifa always delivers: good vibes, amazing friends and nice riding conditions. However, we wanted more, so we explored new spots while enjoying sunset rides in the open ocean… pure joy.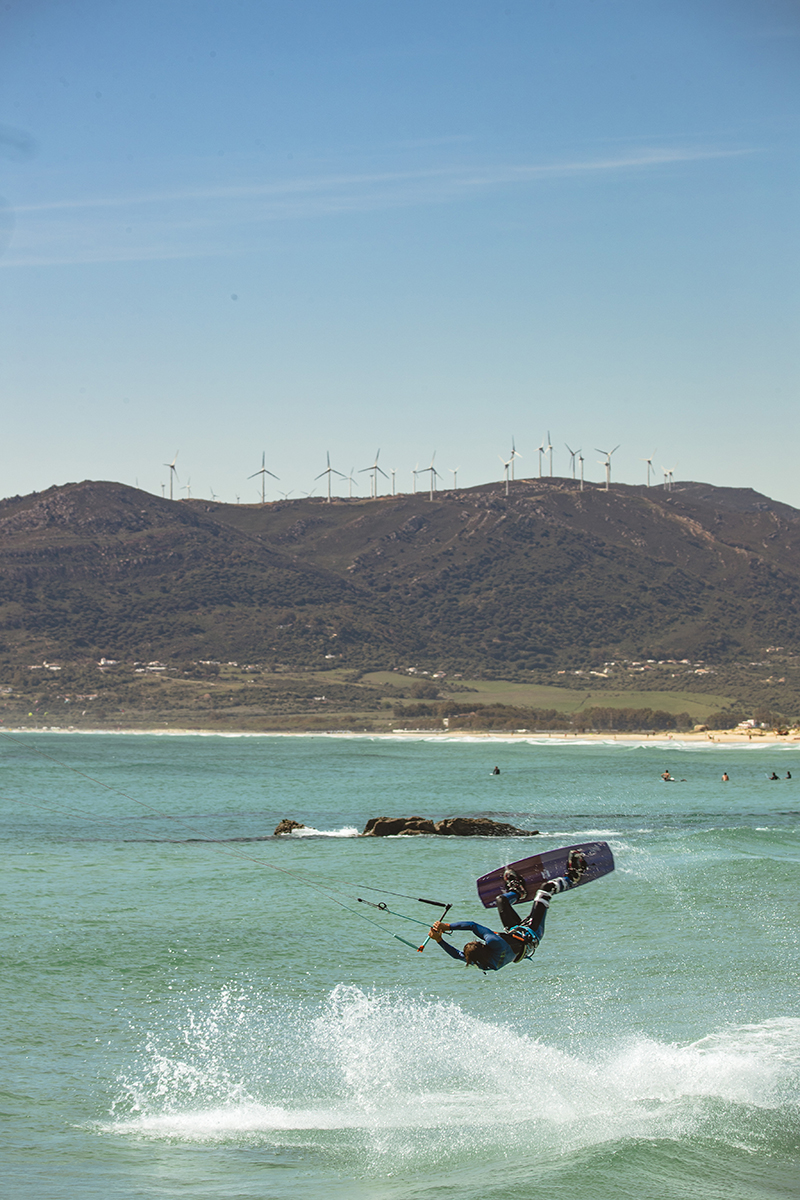 But even having this nice, tempting, comfortable environment, our souls were still begging our bodies for something new, something that we would forever remember, some Portugal exploring… so we got out stuff together, fueled the van with food, some clothes, our gear and got ourselves together for the real adventure… the coast of Portugal. We knew that some places could get crowded, we were looking for something different and crowds were definitely not on our wish list. So we did research some spots to go to on the internet, but our best allies were some book guides and maps. From there we sketched and scratched our 'planned route' – knowing that diversions are always a must. To get 'old school' and check the real maps instead, it's one of the best things you can do, the one and only way to get to unridden spots, unexplored cliffs, epic caves, small beaches with no-one there. Okay, maybe just one or two other people on a van exploration adventure too, but the van world is a world of respect and sharing… so a few others in a van wasn't something to worry about. Crowds of tourists… that's what you have to run away from. And yes, we know we are also 'tourists', we just like to think of ourselves as energetic souls seeking to merge with the local environment, be part of it, not just be an observer using this place as a holiday retreat, but be active participants of its shiftings and makings.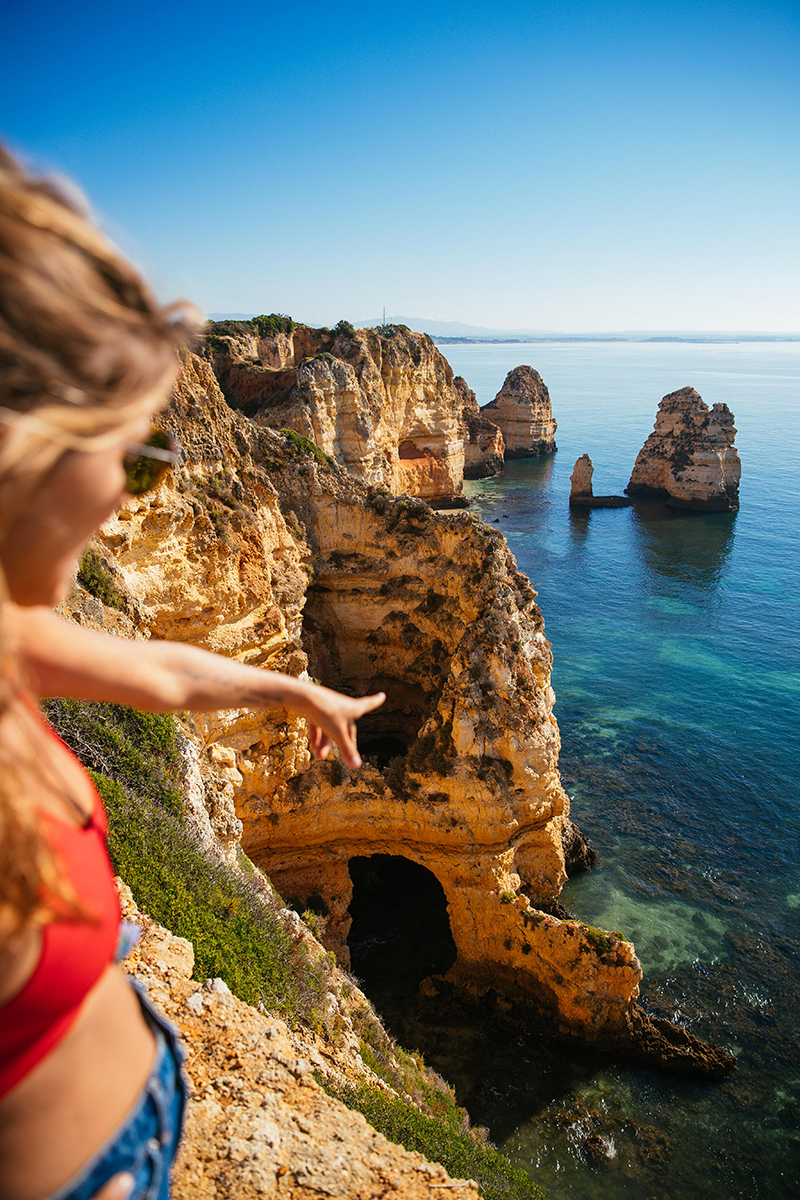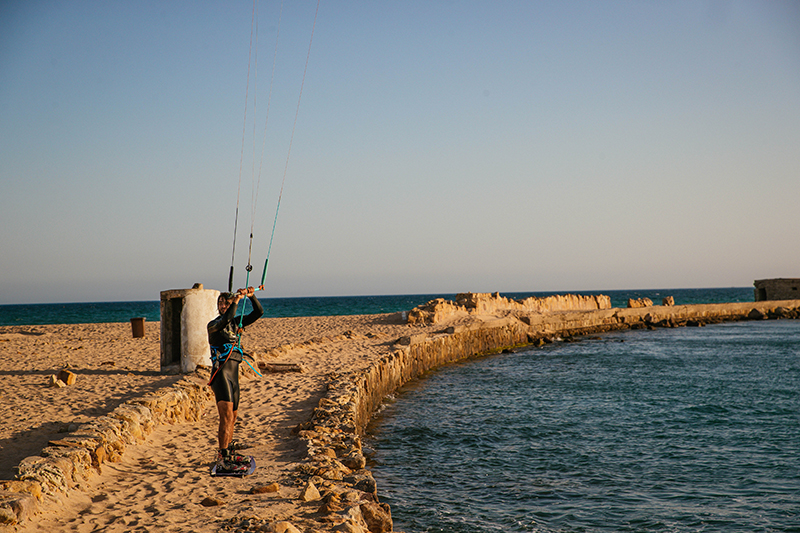 Anyway, the thing was our 'real' trip finally began, and it couldn't have started better… unexpected and beautiful Faro was waiting for us. Arrived at night to a beach spot, cooked some food inside the van as it was raining, and then we realized a window we had made on the roof of the van had a small leak, a tiny bastard hole… and, yes sir, water was coming in, and it was – incredibly – kind of cold… but all in all we were (are) happy little kids, waiting for the sun to come up again. And it came… and wind pumped in… and we kited. We rode a lot… we could even say we enjoyed one of the most amazing places we've ever ridden. Not the classic transparent warm water, with palm trees surrounding you, but something different, something nice and epic… river and sea mixing together, flat and massive body of water, constant strong wind, small islands, small fishermen's boats to jump around, sea weed (lots of it) and us, happy little energetic kids kiting among all this. And a flag of Portugal in some wooden cottage, where people were already gathering to watch the Uruguay Vs. Portugal FIFA World Cup match. We stopped kiting just the minute the match started, and yes, we won. And we went to sleep, full of sea salt in our hair, and sand on our feet, and our tummies full of beer… and smilling, and thrilled! (Uruguay won just in case I didn't mention that…)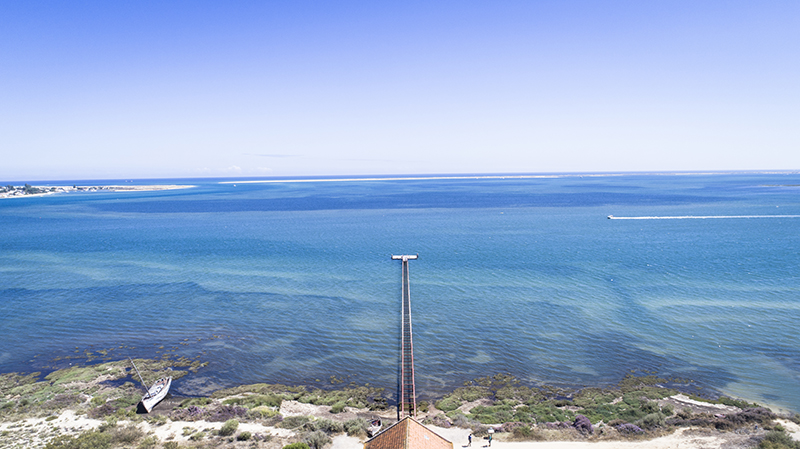 We explored all the coast, stopping at every single spot we felt like, skipping others we didn´t feel like, and staying for a few days at those special places that for some reason or other won your heart… Arrifana was one of them. Despite the fact that we did not have much waves, just very little ones, and not much wind either after that Faro session, we were still having a blast. True, we were sometimes kind of wondering where nature was delivering those waves and winds, as it definitely was not in Portugal… but this is part of it, isn't it? Be patient, wait, explore other things in the meantime… the conditions will come. Try everything: snorkel, play Frisbee, go for hikes, cook fulfilling meals in our little mobile barbecue, enjoy each sunset with a beer. Why not? The stars at night, the breeze, feel the power of nature, embrace it and respect it. We might have not felt the power of the massive waves in Nazaré, or the strong winds in Peniche, but we did feel nature´s beauty and how we are connected, sleeping in the van on faraway cliffs, hearing the wind at night, no lights but the stars, afraid to go outside because we had that weird feeling that one wrong step and you will fall down… all that made us embrace, grow, love.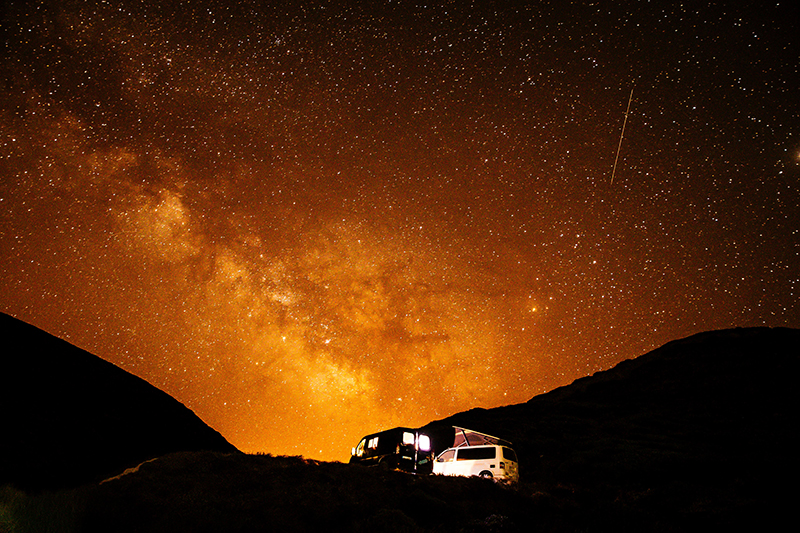 What we did not know, to be honest, was that the water was going to be so cold. Oh yes my friends, it is summer, it is extremely hot, but the moment you get into the water, your brain starts freezing. So you have to get yourself moving whatever you do inside that crystal clear, freezing water.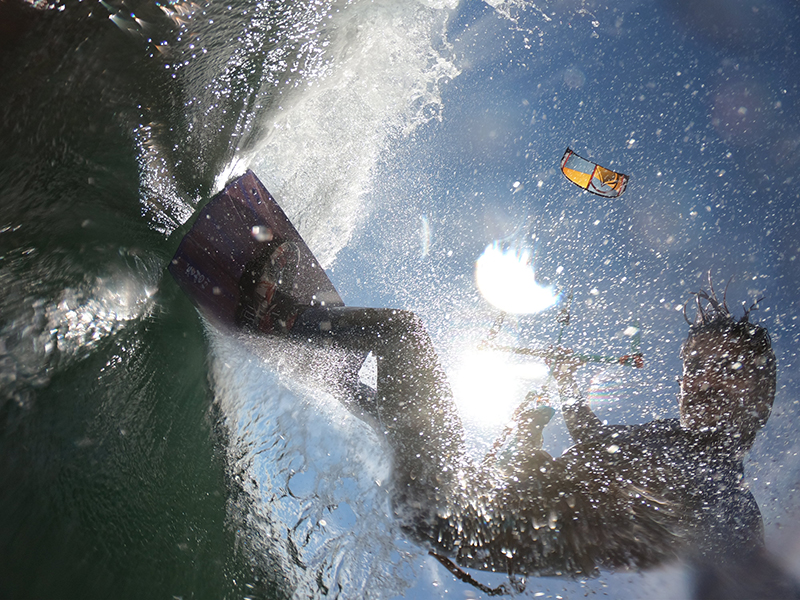 Eventually it was time we left Portugal. We had some friends in San Sebastian, Spain, who we were looking forward to seeing, some nice surfing conditions appeared to be hitting there in a couple of days too, so the decision had to be made. We needed and we wanted to keep on moving, despite the reluctance, despite the fact we were all Portugal-soaked and loving it more each day, we knew it was time. That is the nomadic life, that is the van life… you go, enjoy, embrace, share, and keep on moving.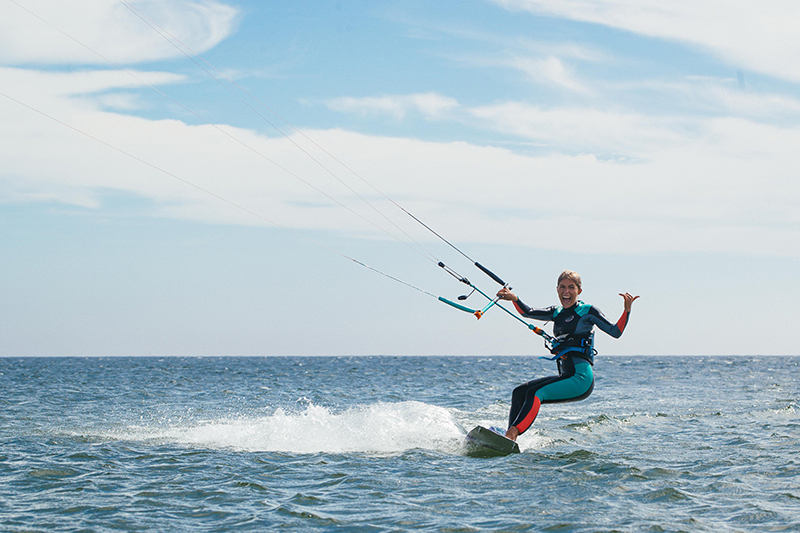 To be honest, we left Portugal with our hearts full of love, our tongues full of flavors, our eyes wide open, and our skin covered in scars and experiences and hugs and kisses and smiles. We couldn´t be more grateful to this country and its people for every single day it had delivered to us, an amazing surprise, a hidden gem, a Brazil in Europe, a pirate treasure stopped in time. Relaxed and chilled, adventurous and natural, curious and familiar, energy all around. We have fallen in love a thousand times. Portugal will definitely see us again, so please, don´t lose your wild, open-minded spirit, and positive vibes! We will miss you Portugal! It was a blast, and it will be another extremely epic blast when we come along, again, with our van that was our home, so beautifully handmade (we eventually fixed the roof hole…)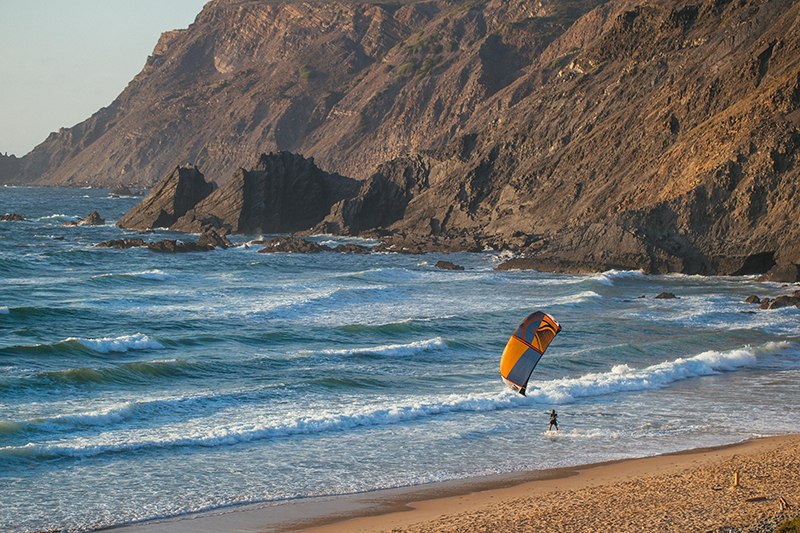 Watch this last video as our present to you all, enjoy it, allow yourself to feel that nomadic vibe. It describes with images many of the places we have been to, slept, cooked, walked and connected with during our journey. Could not have asked for a better experience, this coast has a lot to offer, and still lots of spots to be discovered… that we are planning to hit in its windy, wavy, colder season.