F-ONE is a brand driven by a deep-seated love of kiteboarding. They have always pushed the brand in an innovative direction, and have a truly committed following who buy into their ethos and their attention to detail. At the heart of the brand is Raphaël Salles, who succeeded in turning a passion for being powered by the wind into one of the most respected brands in the sport…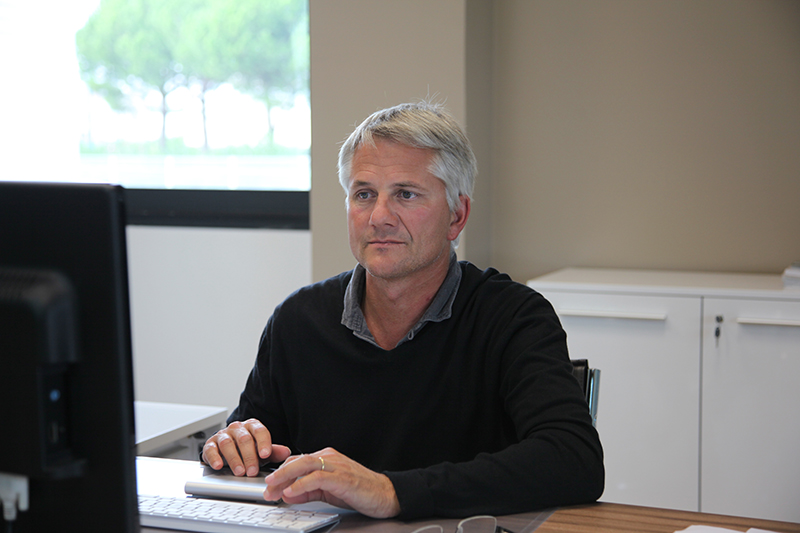 Let's start at the beginning, before there was F-ONE, can you tell us about your windsurfing background?
I started windsurfing when I was 13 years old in 1976. I went quickly into competitions and became a pro from 1980 to 1995. The top of my career was in 1985 when I was 3rd overall at the World Cup. At that time we used to do waves, slalom and racing so it was pretty challenging.
And then when did you begin F-ONE and what was the motivation for this?
I started F-ONE in 1994 with windsurf boards because I was sure I could offer something new to that market. But in 1996 I tried kitesurfing and then I put all my energy into kitesurfing. My first challenge was to be able to go upwind and stay on the same spot. The first F-ONE kitesurf production boards arrived at the end of 1997 and they were the only ones on the market.
Can you explain the technology here and why these boards were good for kitesurfing?
We were the only brand on the market in 97- 98 and my constant developments gave us some advance on the kitesurf boards. The most popular model was the red 215, and the shape was a mix of surfboards and windsurf wave board – for getting the planing and to go upwind.
What was it like producing boards and kites in the early 2000s – it must have been quite exciting with such quick evolution?
Yes, like always at the beginning you had a new revolution every month and you had many brands on the market. It was a challenge for us to stay on the top. You know when you're first on the market and alone, it's difficult to see so many brands coming along.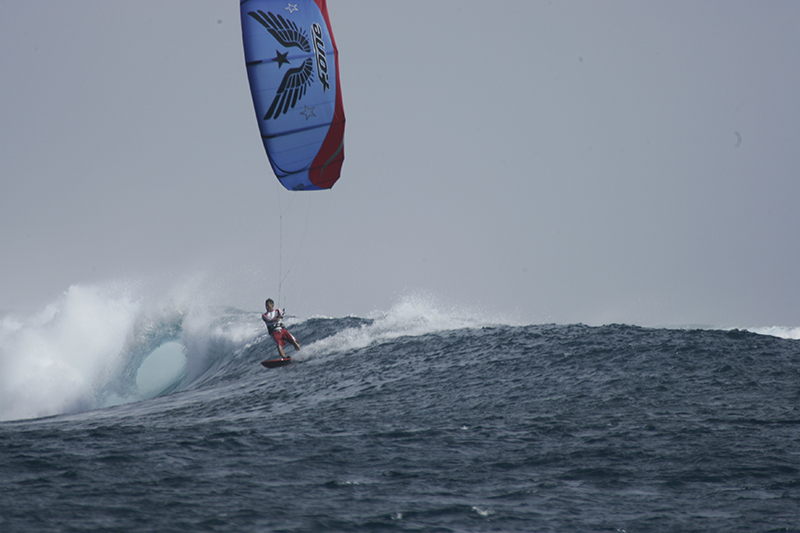 Then in 2008 F-ONE released a revolutionary kite – the Bandit. Can you explain how you arrived at the design of the kite… it must have been very exciting to realize what you had created?!
The Bandit arrived with the Delta C-shape patented design so it was huge for us to make such a decision, especially when you announce that you will have a single kite model! Every brand used to have a few models in their kite range. People were thinking that we were crazy and that soon we would have all the other kites, but it took 10 years before we introduced some other models. It was super exciting because the same year, or even month, Naish presented the Sigma and the Bow concept was there too!
The Delta shape goal was to have the maximum depower with stability, the biggest wind range, the best re-launching with good handling. And the Delta could do it all.
Did you expect it to be so successful?
You know it is like your baby – it's always the most beautiful so I was fully convinced that it would be a success! Because of the Bandit we doubled our sales in the first season so the customers seemed to like it too. You know it is maybe the longest success story of all the kite models in history because not many models have stayed for 10 years in the market, and it is not over yet.
Since 2008 F-ONE has gone from strength-to-strength and you now have a complete range of twin tips and surfboards. The Bandit is still the 'main' kite and is focused on all disciplines, do you consider creating a bigger range of kites or are you committed to the 'one kite' philosophy?
The Bandit is such a surprising kite – if you look at today our top freestylers use it on the World Tour and our top wave riders use it on the Strapless and Wave Tour. We also sell it to schools and kite centers and they love teaching with it. Now our sport is changing and foiling is becoming a major discipline and the way a hydrofoil is gliding on the water is way different than a twin tip or surf. So we need some new kites with a different traction and performance so we have introduced the Breeze to our range. But the Bandit is still 90% of our sales.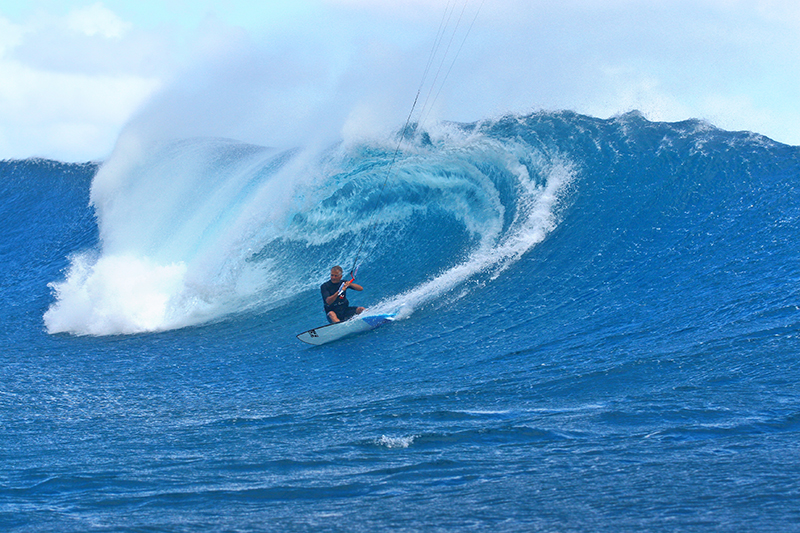 Your board range is now well established and very well respected – how do you decide what to focus on when you look at the range of twin tip and surfboards each year?
We were board makers at the beginning so we try to have the best possible board range. Basically we listen to our customer's feedback a lot and analyze what should be changed and we try to make the innovation and not follow it. We cannot change all boards every year or bring major innovation in each one so we decide what range should be improved first.
What have been the most significant evolutions in terms of board construction and materials since you have been making them?
Back at the end of the 90s we were already making surfboards with an EPS and PVC sandwich with carbon, so it's always the same type of construction but constantly reworked with new fibers or foam. For twin tips the major change was when we were the first brand to build them like snowboards with a full wood core.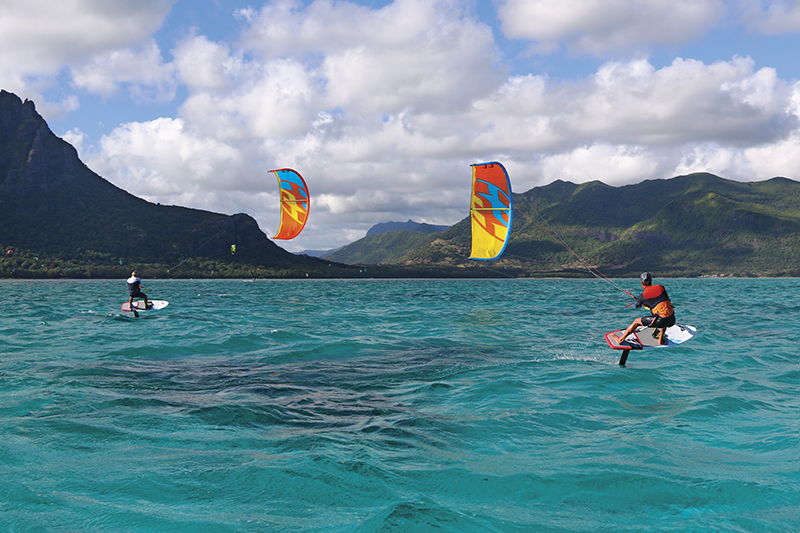 You have a core crew of riders and testers who have been working with the brand for many years now, can you explain who they are and what they bring to the F-ONE experience?!
We like to have long term relationships with our partners in many areas so it's the same with our riders. Some of our riders keep working with us after their careers, and as a pro rider before I appreciate their needs. For sure, today Mitu is our most emblematic rider and after so long with us we have a strong relationship that is far above a 'classic' brand/rider situation. Mitu is a real star of our sport and what he brings to the strapless discipline is unique. He's also a great businessman and his center in Cabo Verde is now huge with about 30 people working there during the winter season. Then we now have a bigger team with the long term riders like Alex Caizergues and Charlotte Consorti, but some new comers like Filippe Ferreira for surfing, Camille Delannoy in strapless and in freestyle with David Tonijuan and Set Teixera. We have a big 'next generation' team with the next stars of our sport and Mikaili Sol from Brazil will be one of them. At 12 years old her freestyle level is impressive. Our foil team is big with our 10x World Champion Maxime Nocher, and Axel Mazella is already on the podium at only 19 years old.
For testing, Mika has been my partner for 10 years and we know each other so well now that we can be ultra-precise and are able to do so many tests.
So in combination they all bring a lot to the brand in terms of image, feedback, relationships and as you can see in our films sharing a trip with them is always a huge moment.
And you now also have your son Julien managing Manera – did you hope that your children would follow in your footsteps and is it an easy transition to bring your family into your business?
Julien, my son, graduated from a business school and my thinking was that it could be good if he worked first in other companies and businesses to gain experience and then maybe one day come back to the family business. But he came to the office for a few months and then decided that he wanted to stay with us. His motivation was impressive but I was also surprised by his capacity and knowledge so his mother and I decided that he could become Manera's brand manager. You know Manera is all new and he could really build it from scratch with his own view. Sophie, my wife, is the key person at F-ONE, and we're both proud to see him taking more responsibilities.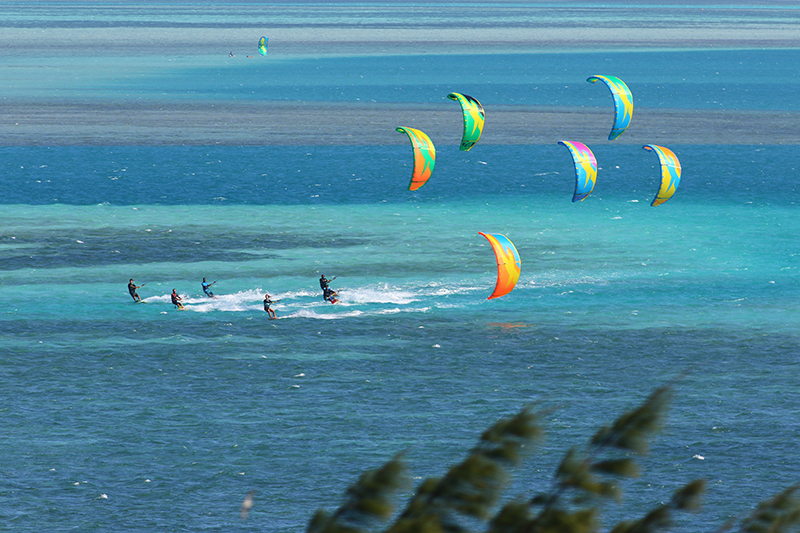 Can you explain to us a little about where you are based in Montpellier, and how the F-ONE 'machine' works in terms of R&D and production?
Our office is in the south of Montpellier, so 10 minutes away from the sea. We have all kinds of wind conditions and they're similar to what our customers are using when they kitesurf. I spend maybe 150 days on the water with Mika. Then we have a staff of 20 people at the office, then all of our production is done in Asia.
Perhaps for F-ONE the second 'revolution' (after the Bandit) has been the emergence of foiling in the kitesurfing mainstream. Did you realize immediately that this was going to be a big thing for kiting?
Some of our riders and ambassadors started foiling in 2008, I then started in 2013 because the improvements I could see in light wind were huge. So it's been around for eight years already. At the very beginning the equipment was not that easy so I was not sure it would be a success. But now it's becoming such a big part of our riding that the other day coming back from the spot with Mika, I asked him, "What were we doing before foiling arrived?" And then we realized that with wind below 15 knots we weren't really in the water and that now with anything below 18-20 knots, we only foil! Then since September all my SUP sessions are all foil SUP, so the foil is now a huge part of our time on the water.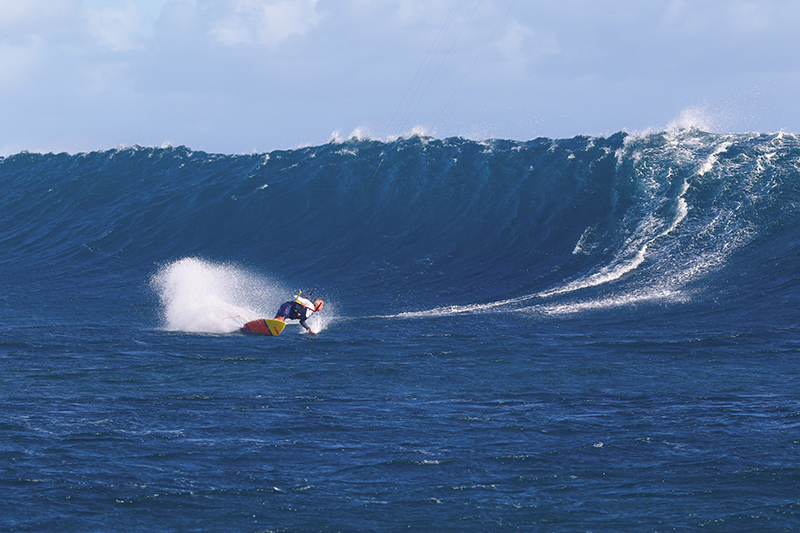 You have embraced this since the beginning, and for 2017 have introduced a massive range of foils for all disciplines (with more due for release this January). This must have been a big decision to make! Do the early signs suggest that there is going to be a big market for foils across these disciplines?
I always have the same way of doing things: I try it and if I like it, we do it! Sometimes I'm wrong but luckily not that many times. Then the second thing is that when we do it, we do it fully. The French market – and especially in the south of France – is way in advance for foiling so as I said it started eight years ago and we had an idea on how the world market would be in the future. We started to develop our foil range four years ago so the range built up along the way, but the fact that foiling is now expanding across disciplines is a great surprise and confirms that foil will be a big part of all water sports…
And what are you working on at the moment – can we expect any big surprises over the next few months?
Today I will say that the biggest surprise will be the foil development on all sports. And that our investment in team riders and freestyle disciplines might get bigger!
So if you had been able to see what you have achieved now when you first began F-ONE twenty years ago, what do you think you would have thought?!
I would not have liked to see where we are today – maybe I would've got scared off! 20 years later and, with the size and image of the company and the brand, people don't know how we started just me with Sophie. Sometimes I remember that we started with only €7000 in our pocket! Today we are a medium sized company for kitesurfing – it is a position that we love and that satisfies us. And getting too big might bring us less freedom and bigger problems!
This article first appeared in issue #16 of TheKiteMag. To subscribe, head here.