Name of the board: North Gambler
Dimensions: 143cm
Age: 31
Weight: 77kg
Height: 5'10
As North Kiteboarding team rider Craig Cunningham gets more input into the R&D process over at North, he takes us through the 2017 Gambler and how he's helped it evolve…
I want a board that does it all but has to compromise very little. Freestyle, Park, Big Air and Freeride: The Gambler is the board for me no matter the conditions or type of riding I want to do.
To work well in the park it has to have a comfortable and very predictable flex pattern plus very limited reverse flex. It also needs to have consistent pop and smooth landings, and the grind base is a necessity of course.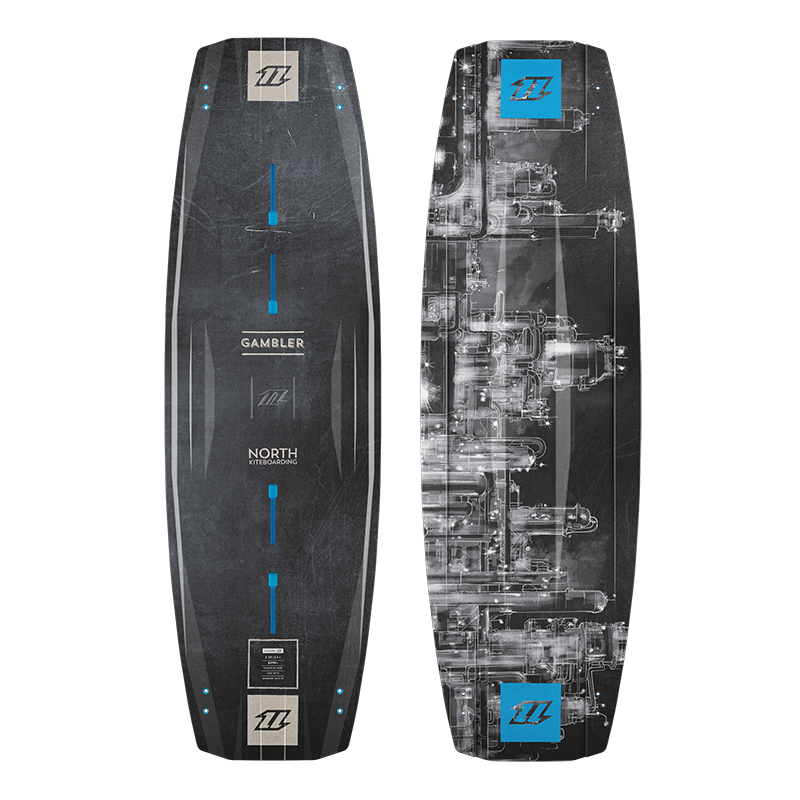 It's hard to have it all and even harder to find a rocker line that works well for both kiting and cable but I think we've done a pretty good job of wrapping all the key characteristics for a crossover board into the 2017 model.
These days I'm the guy between the International Team and the R&D department back in Munich. I'm basically managing all the feedback that the team has along with a lot of our shops and distributors. For the Gambler it all started with Tom Court really pushing for a board that suited his style of riding in 2011 and these days it's Tom, Colleen Carroll, Noè Font and myself that conjure up ideas or snag concepts from boards we like and implement them into the Gambler.
I love this side of the job, for me it's helping keep things fresh and I'm super motivated to help North keep making top of the line products. It's really the dream for me, developing the products I ride and helping create the right tools for the next generation and North customers.
We have lots of input on the graphics and I'm super stoked on how they came out for 2017! The same crew of us is heavily involved in the graphics and we end up doing quite a few rounds back and forth with the design team. Getting graphics right is pretty hard but I think 2017 came out pretty rad and 2018 might even be better… It'll be pretty hard to beat a matted out black chalkboard graphic though.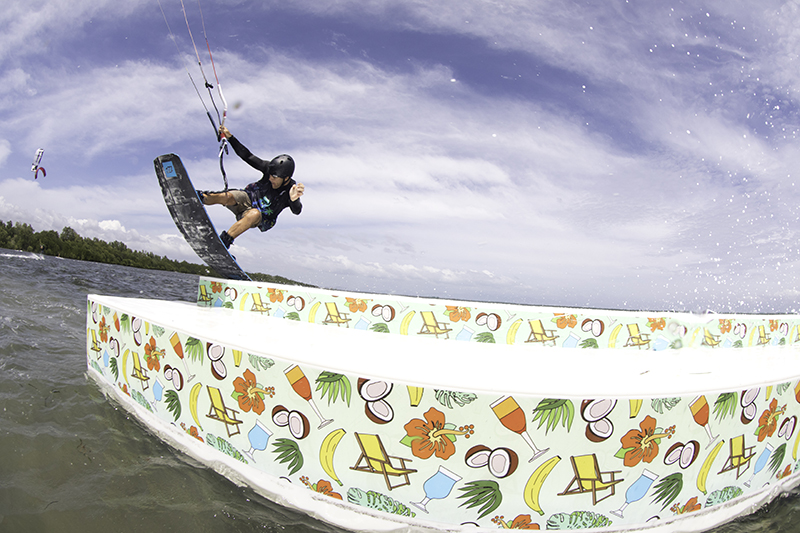 The Gambler is the only board I ride. If it's windy I ride it all day, every day! It is a board that you take anywhere and ride over anything. From park rats to weekend warriors, the Gambler really has something for everyone.
It might seem a little aggressive or intimidating for your average joe but believe me, the outline, extra rocker, and stiffer flex pattern make the board super smooth no matter choppy or flat conditions. Give it a ride, you'll be surprised.
'Wakestyle' boards have come a long way in the last few years, if anything it's been about minimalizing. We're looking for more surface contact but most of all it's about dialing in flex patterns and durability.
When I'm not working on the Gambler I'm working on a full length video project. We started working on it in September with a bunch of good friends and you'll have heard a little more about it and the concept soon. That's my main focus at the moment…
This article originally appeared in TheKiteMag #18. To subscribe, go here.