Name of the board: 50/Fifty
Dimensions: 138 x 39.5
Your age: 23
Your height: 5'4
Your weight: 63kg
Eudazio da Silva is at the heart of the pack of Brazilian riders who have been pushing the freestyle scene. He is three time Brazilian champion and has been a solid contender on the freestyle tour for the last few years. A knee injury kept him out the water for a few months, but he is now back training and planning to come back stronger than ever for WKL events in 2017. So, what's he on?
I have been working with Nobile for a number of years now and this is the fifth version of the 50/Fifty board that I have worked on.
In five years I have seen a lot of how board technology has changed and improved – older boards used to be very hard and would hurt my knees a lot, but now they are very comfortable and flexible. This has contributed a lot to my evolution as a rider!
The board has a hydrodynamic rocker and channels in the base which make it perfect for all conditions and mean that I can ride it with smaller fins if I want. Although I ride with 55mm fins.
I would describe my style of riding as 'aggressive' but with a good awareness of what I am doing.
The board works very well with boots. When I first started riding in them it was very strange, but once I had adapted I could not imagine riding without them.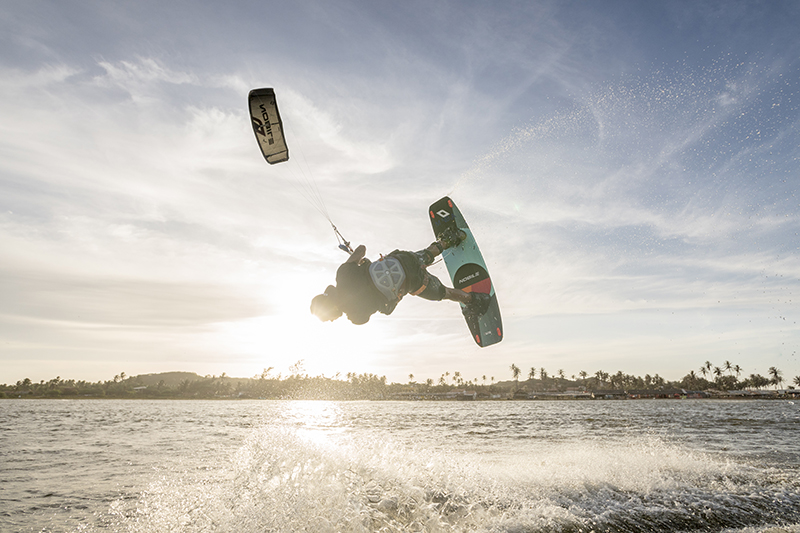 At the moment I mainly train on the coast of Piaui, and at Lagoa do Cauipe.
When I test a board the main things I am assessing are the comfort, stability, flexibility and pop.
I like this year's graphics and every year I am more impressed and look forward to seeing what will be next.
I also ride the 50/Fifty kite. From the first version until the latest version the kite is totally different – currently the kite is more stable, responds very fast, and for me it is the best kite in the world!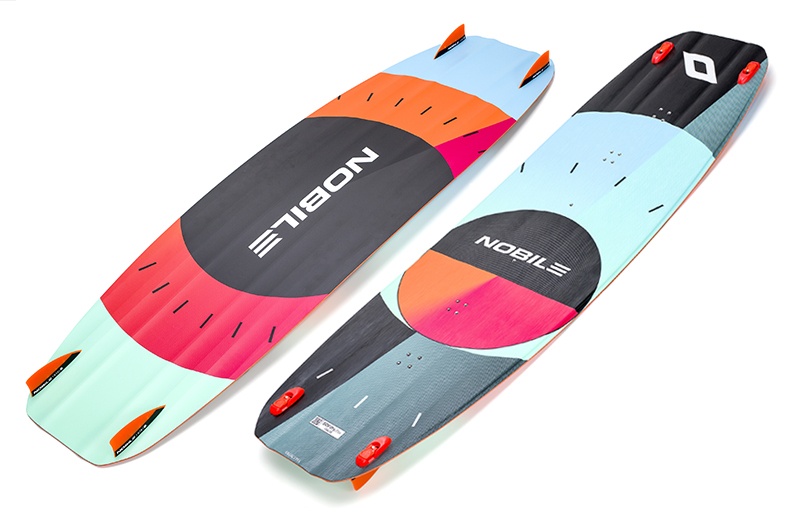 The new colorway is all black which I love very much, I always liked black!
When I am competing it feels like the combination of the 50/Fifty board and kite was made for me: I feel completely confident with both the board and the kite.
After my injury my knee is now recovering and after a lot of hard work I am feeling much more confident. I have had to fight and suffer to get where I am but I know I am doing my best and am stoked that I will be competing in 2017.
At the moment I am working hard to improve my maneuvers and am focused on giving them more style and on learning some new things…
For me Nobile are like my family. I have been with them for a long time and they always try to do the best for me so I always thank them for believing in me.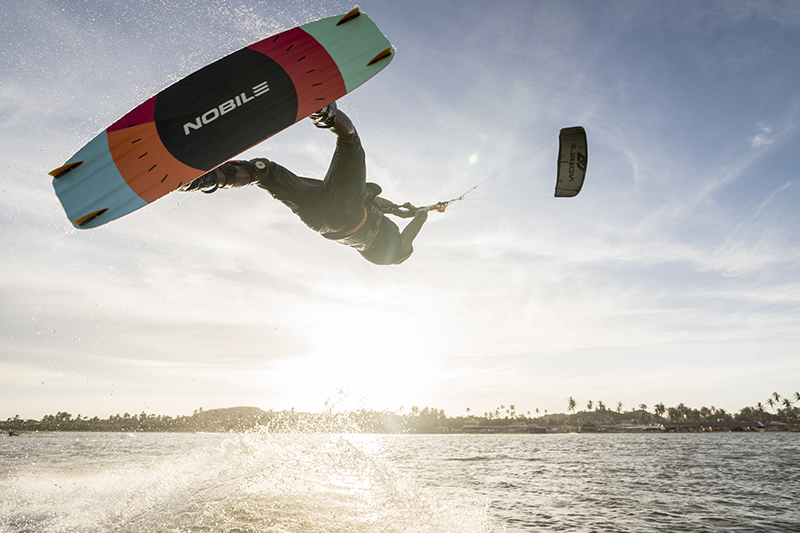 This article originally appeared in TheKiteMag #17. To subscribe, go here.
To kite Brazil, visit www.kitesurfholidays.com