From her secret Scandinavian hideaway, Kari Schibevaag spends more days on the water (or snow) with a kite in a year than most of us manage in 10… So when the Wind Wing appeared on the scene she had her doubts, would this young pretender get in the way of her one true love? Well, she tried not to like it but – as many are finding – it's hard not to…
And of course – this being Kari – she has been up to much more than just 'winging it', so we thought would take the chance to load up some more quality Scandinavian photo content while we're at it…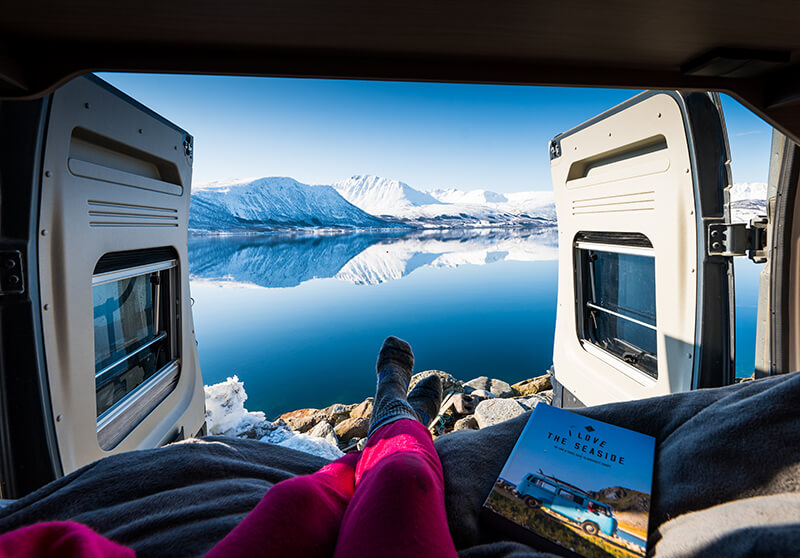 ---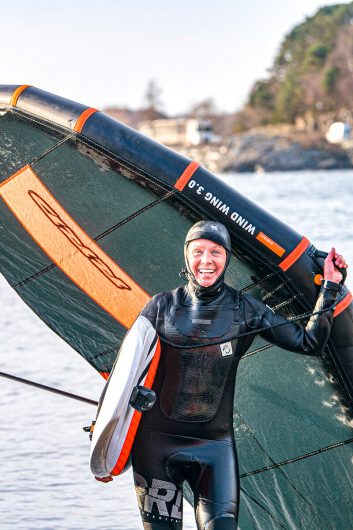 Since I was young, I have always dreamt of flying like a bird. And kiting has made my dream of flying come true. I know you don't exactly fly when you kite, but there can't be a lot else that brings you much closer to it… you feel free as a bird. And it is my passion! When I kite it feels like everything else goes away in an instant. I am free from everything. My problems and the world's expectations just disappear. It is a place to hide from everything, and just be me in the power of nature.
Whether I am out on the ocean with salt water and the power of nature, or up in the mountains with powder, riding around, it is like a dream. I never imagined that it could be my job when I was young. I must have done something right, since I have been able to spend all these years with my best friend: the kite. It has been amazing.
I hope I will enjoy kiting like I do now until I am 99 years old, but it is always fun finding new toys to get hooked on. And a new toy has recently appeared on the scene. We humans never stop exploring new activities on the water. New games and toys are always popping up, and I have to say, this time I think this has some potential… The 'wing' looked crazy stupid when I saw it for the first time, but after having a closer look, I have to say that it also looks like a lot of fun. I remember first seeing it on Instagram. I was smiling and thinking: what is going on there? That thing must be a joke. Holding on to a Batman wing and sailing around just looked too stupid for it to be real. Someone out there must be really bored. But I was wrong. Because after a while I started to get intrigued by it. I watched more pictures and videos on Instagram and thought: "Shit, I need to test this! This wing thing looks like a lot of fun and like it is super versatile. It can be used for so many things."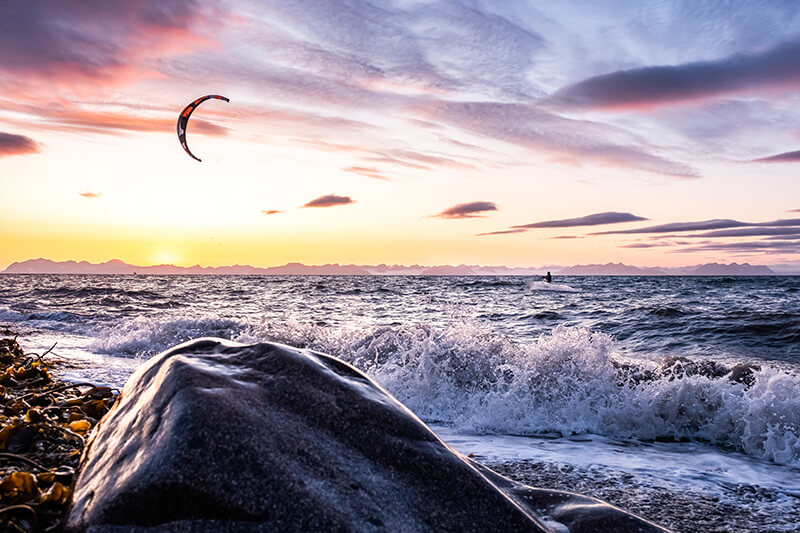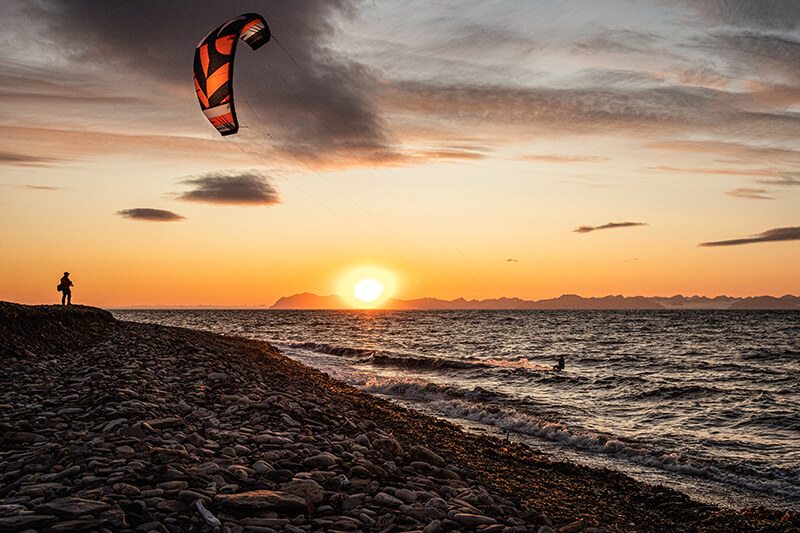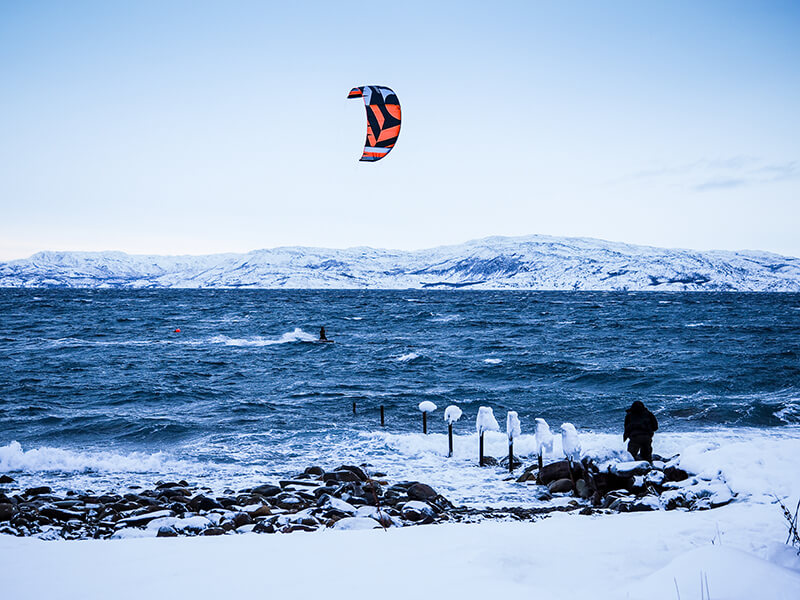 Foiling with kite and SUP is one of my largest passions these days, and the wing has made it look even more fun. However, it was not easy to get hold of a wing, but finally I got the chance to test it for the first time in Cape Town.
The first time I tried one was only for 10 minutes on the lake. It was super windy, and I was just drifting downwind. I managed to get on the board and keep the wing in my hands, but it was a completely new game to play. However, I instantly knew it was a game I would be hooked on…
After the initial try, I got some information about how to hold the wing and how to start. I usually prefer to try new things myself and feel it in my body, but this time it was good to get some instructions. Thanks Abel Lago!
I saw a lot of opportunities for the wing in Norway and was super excited to get back to my home to learn more. It was a new game together with kiting and SUP and I was happy to be a part of it.
So now, kiting is without doubt my number one passion. It is what I have been doing the last 15 years and it is like my second hand, but the Wind Wing has given me a new drive and motivation to keep on jumping in the water and practicing…
It feels amazing to have a new water sport to be hooked on which sits together with surfing, SUP and kiting. And it is great to see that I can still learn new things and that feels fantastic… I cannot wait to see where this sport goes. ■
This feature originally appeared in TheKiteMag #37. To subscribe, head here.