NAME: Arsenio Dias
NATIONALITY: Cape Verdian
DOB: 13th April, 1999
RESIDENCE: Santa Maria, Ilha do Sal, Cape Verde
RIDING DISCIPLINES: Waveriding, Freestyle Strapless
SIGNATURE MOVE: Cavallo Pazzo (Rodeo!)
SPONSORS: RRD
OTHER HOBBIES: Surfing, Skateboarding, Windsurfing, SUP
BEST RESULTS: 5th @ Caboverde Surf Championship 2015 / 1st @ Chupa Chupa Sal Kiters Freestyle Strapless 2016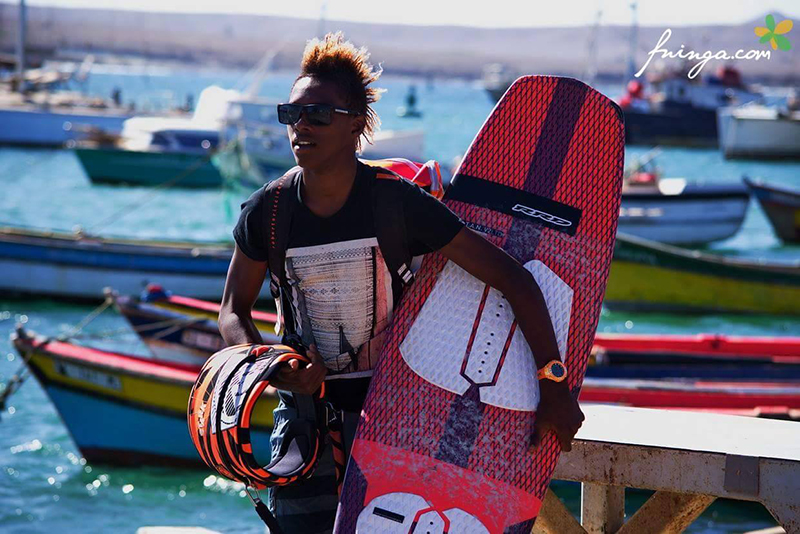 Hey Arsenio! So tell us a bit about yourself… Firstly, where did you grow up?
Hi there! I grew up in Santa Maria at Ilha do Sal, Cape Verde islands.
Tell us more about your background in kitesurfing, when did you start and how?
At first I started kitesurfing in Santa Maria Sal, Cape Verde, with a couple of friends, and that was about four years ago! Luckily they lent me the kite equipment, since it was quite hard to purchase my own. Though, different kite schools also supported me with my gear!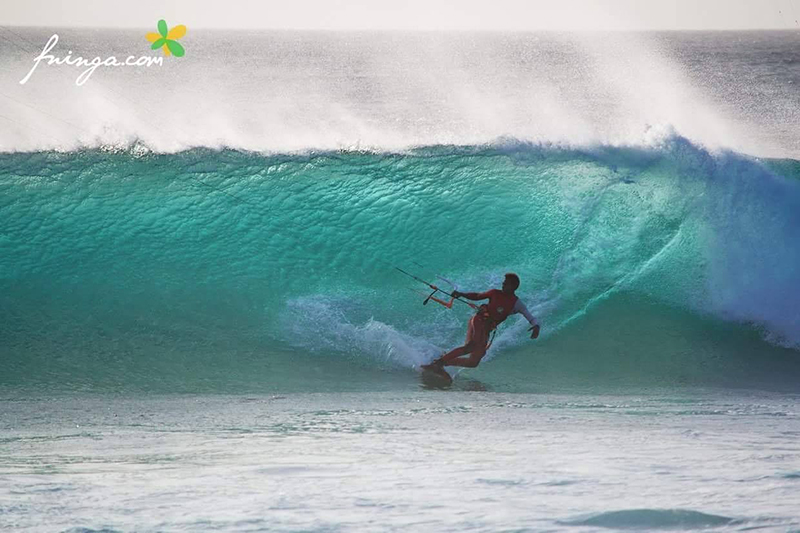 What other sports are you doing?
Since my childhood I was out surfing in Santa Maria every day. During the summer months, June-September, we have south swell coming in with no wind! Then from October we have the north east wind that starts blowing, and from December the north west swell hits us!
Which kiters are inspiring you?
I used to work for the Kite & Windsurf school in Santa Maria. I learned how to Windsurf, SUP, and obviously kitesurfing. The advantage there was that multiple athletes from all disciplines were there; people like Josh Angulo, Matchu, Airton, Mito Djo, Luis, Elvis and a bunch more! In the last two years I have noticed that many friends of my age category fell in love with kitesurfing. It is good to see that we train hard together, in this way we compete and motivate each other.
What are your best results in kitesurfing and surf?
The last three years I have visited Sao Vincente island for the National Surf Championships. In 2015 I was able to claim the 5th place! Unfortunately, last year the conditions were not too good. Then in 2016 I was 1st at the Chupa Chupa National Kitesurf Championships.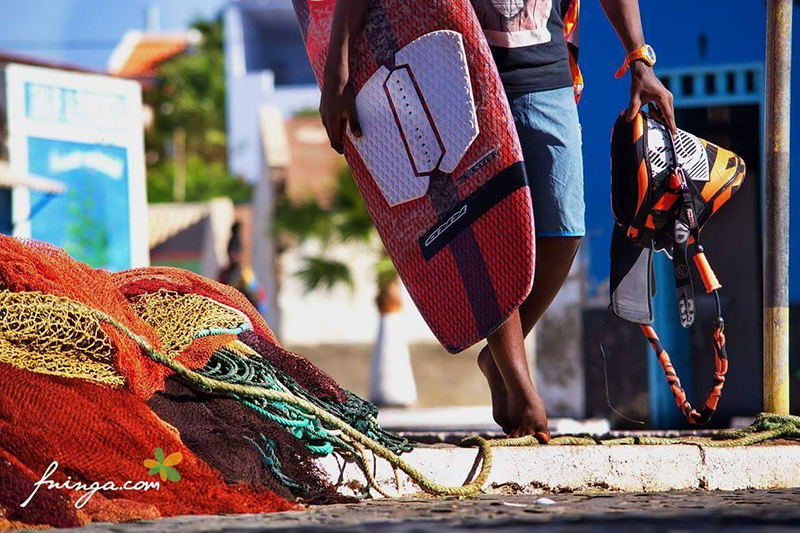 What is your favorite gear?
I absolutely love the RRD Religion in combination with the Cotan LTD! I also have the RRD Celsius Pro wetsuit and the RRD Stark harness which are the most flexible, so I keep maximum range in movement.
What are your favorite tricks?
My favourite tricks within freestyle strapless are the front rotation, back rotation, cavallo pazzo, and the shove it. In the surf my favorite move is a 360.
And where's your favorite place to kitesurf?
Usually I train a lot at the kitebeach, Cabesas de Salinas, close to Santa Maria. This is the perfect place to train for strapless freestyle tricks, and to surf in side-on conditions!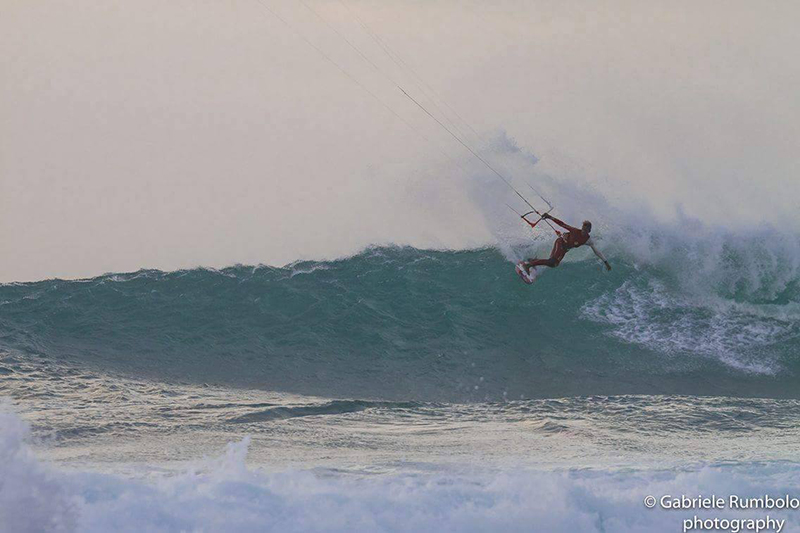 How does an average day look like in Cape Verde?
I am always seeking out the best places to train and catch waves, all the way from Alibaba beach, to my secret spot, Ponta Preta and with south swell at Ponta Leme Bedje. The good thing about the island is that you usually see when there is a kite in the air from any place.
What are your goals for 2017?
This year I will compete in the GKA Kitesurf and Surf Freestyle Championships and see what the results will be! I will go all the way!
Anything else you want to add?
I used to use different kite brands, but I am lucky enough to say that I signed a sponsorship with RRD for boards, kites and accessories!