Kiting can be a frustrating sport – even the best laid plans to the 'classic' spots can sometimes prove frustrating. And if things don't line up as you'd expected, don't let it ruin your trip: get yourself a plan B…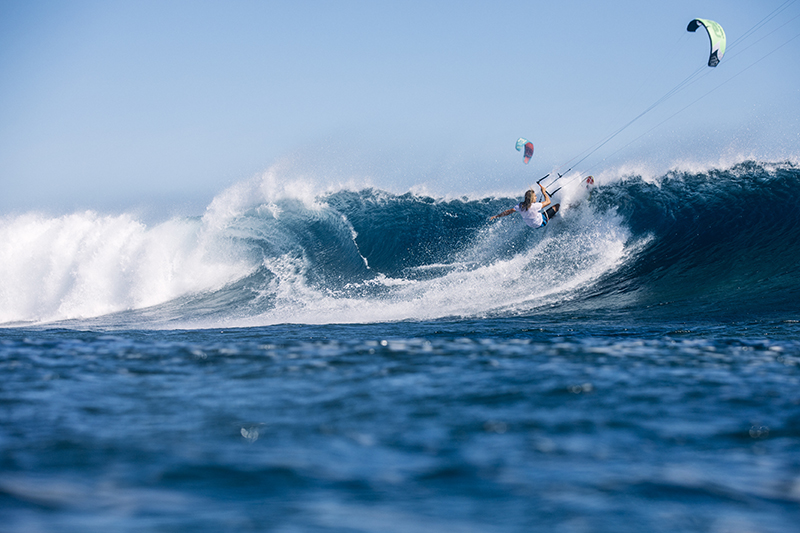 Above: Roderick finding himself a nice little section.
Finding consistent wind and wave spots in the summertime can be quite hard, even after traveling the world for several years. We had a break from traveling for one month in June and decided to pack our bags again and head down to a place where the wind and waves are still reliable. Kevin was already in Mauritius and he was making us jealous with the forecast and the photos that he was shooting. We decided to head down to the classic Le Morne region and to One Eye and were expecting three weeks of full adrenaline and exhaustion. Unfortunately it didn't go as planned…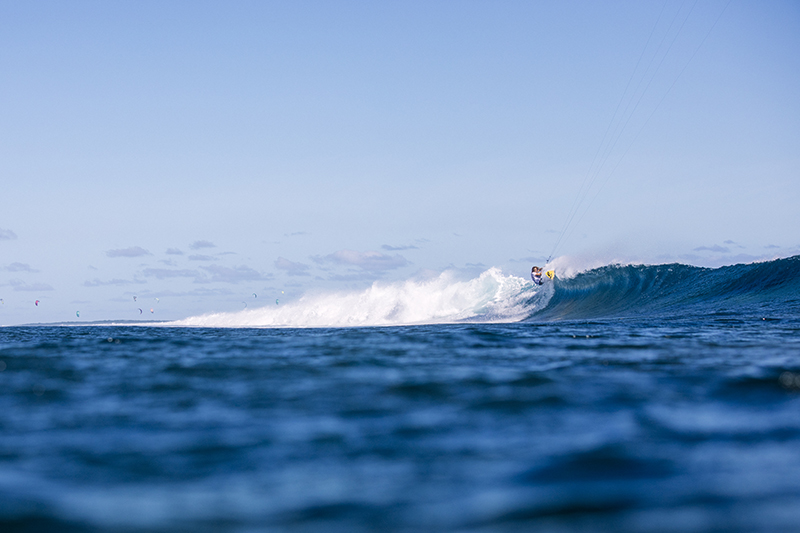 If you want to score with wave-riding, you'll need to be lucky, as many different aspects and variations need to come together. For freestyle, you'll just need wind and (preferably) flat waters. For waves, you'll need to take the tides in to account, but also the wind direction and the swell direction. Jalou has been riding a surfboard for a while, but I have only been riding for two years, as I was still focusing on the freestyle tour.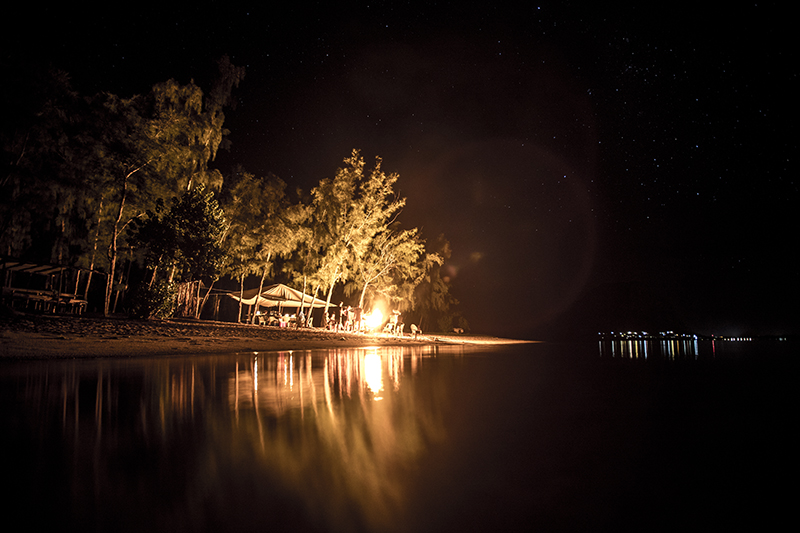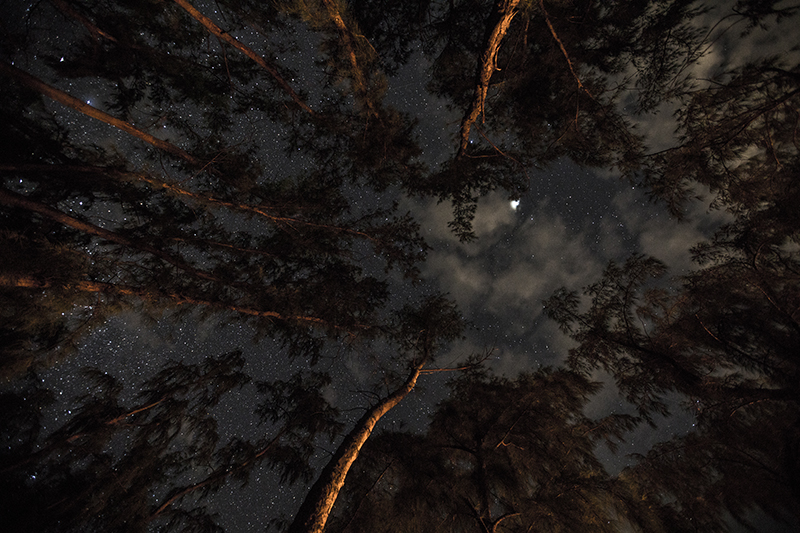 Above: It's not all about the surf though. Mauritius rarely disappoints, day or night…
Arriving in Mauritius during the night, we met Kevin and he showed us his latest shots which illustrated some of the epic conditions he'd scored…. That morning we were so excited to drive down to the beach, but unfortunately we didn't find what we had expected. The wind was easterly instead of south-easterly, and the swell direction had also turned overnight to east instead of south-west. The next day we had the same disappointment… And that happened over and over for a week… We kept positive and active by climbing up the 'Brabant' Mountain that gave us an amazing view over the entire spot. But climbing was not what we had come for: we were hungry for One Eye.
Getting frustrated and a little bit irritated, we sat down with a coffee and decided to make a plan B. Jalou had a friend in the north, Nico Kux, and he was always raving about Anse La Rai and a secret spot a little further downwind. We gave Nico a call and he said that the last week was firing at his home spot. It was time to hit the road.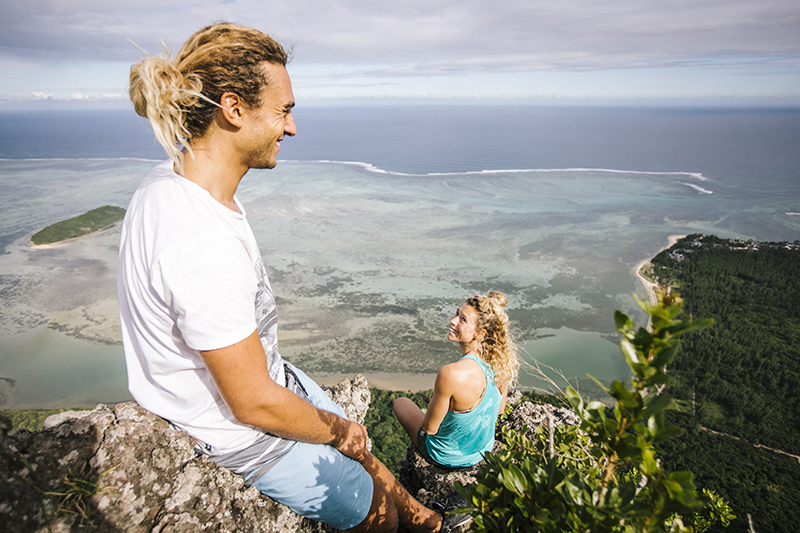 Above: Roderick trying to remember whether he gets the payout on Jalou's life insurance…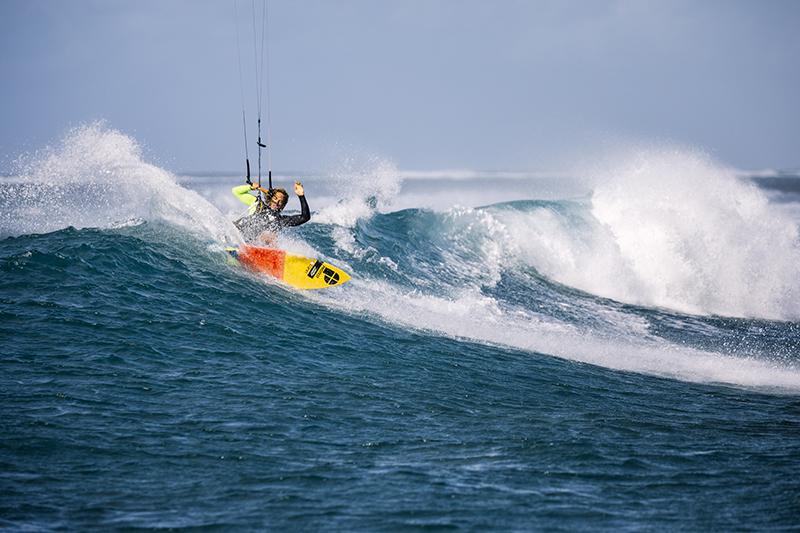 Above: Lining up to get back into the action.
Arriving in Anse La Rai we saw some big white lines in the distance and we both got goosebumps. We got straight in the water and scored some great waves for around three hours until we saw that the tide was getting low and occasionally you could see the reef sticking out. Finally we got back and decided to drink a cold beer at Nico's place. Unfortunately with Nico, it never stays at one beer, and at 1am we came to a realization that we couldn't drive back, and the conditions the following day were looking even better, so we decided to sit tight.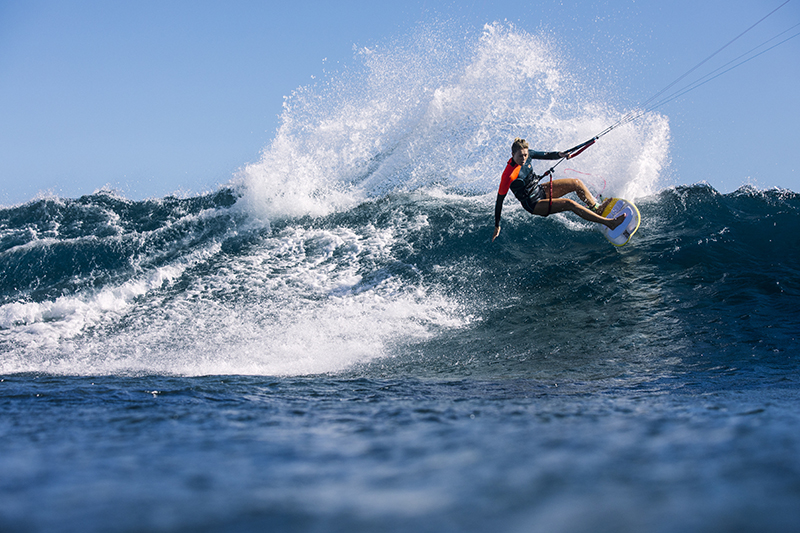 Above: There are few other riders – male or female – with as much raw power as Jalou…
The next day we woke up in a place that you could definitely call 'paradise'. Crystal clear water, perfect peeling waves on the outside, palm trees and white sandy beaches. Nico explained that the 'secret spot' was a mile or so downwind, so after the 'petit déjeuner' we rigged up and set off. I was stoked to be heading to a right hander as Jalou always drags me to lefts! The set up was perfect with some overhead sets coming through and we had this break to ourselves, just riding there with Nico and his two sons, and we caught wave after wave.
Getting back to Nico's place and finishing the day off with a sunset beer brought smiles to our faces. One Eye hadn't delivered the conditions that we had hoped for, but it's always good to have a Plan B…
This article originally appeared in TheKiteMag #21. To subscribe, go here.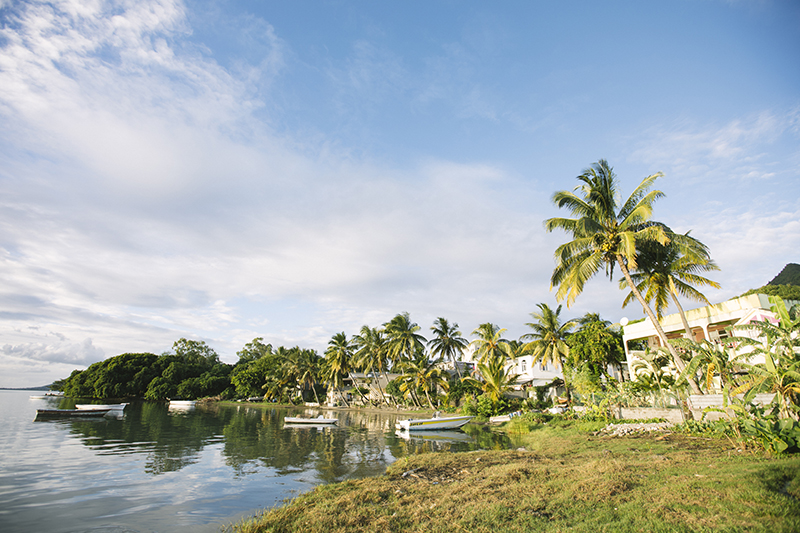 Above: Life up north.
Below: 2 fins should do it…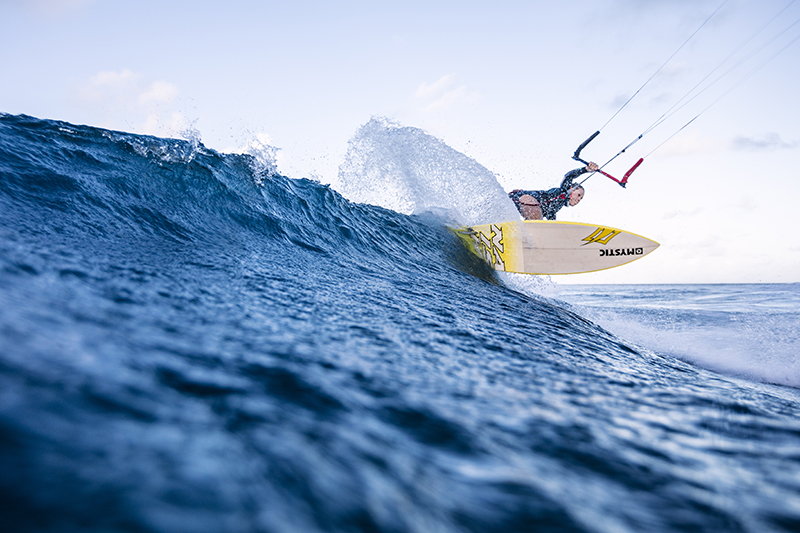 To travel to places like this or others, visit www.kitesurfholidays.com