What makes a photo special? How do you make it stand out from the rest? How can you get your shots into magazines or doing well on social media?
I've learned a few things over the past few years on my travels as a professional kiteboarder where I have spent many hours chasing the perfect shot.
We don't always have the budget or the tools to organize photoshoots but even then you can still get the goods. Nowadays everybody has a camera, even if it is just the one on your phone, and getting stylish shots isn't just about having the most expensive equipment or best production team.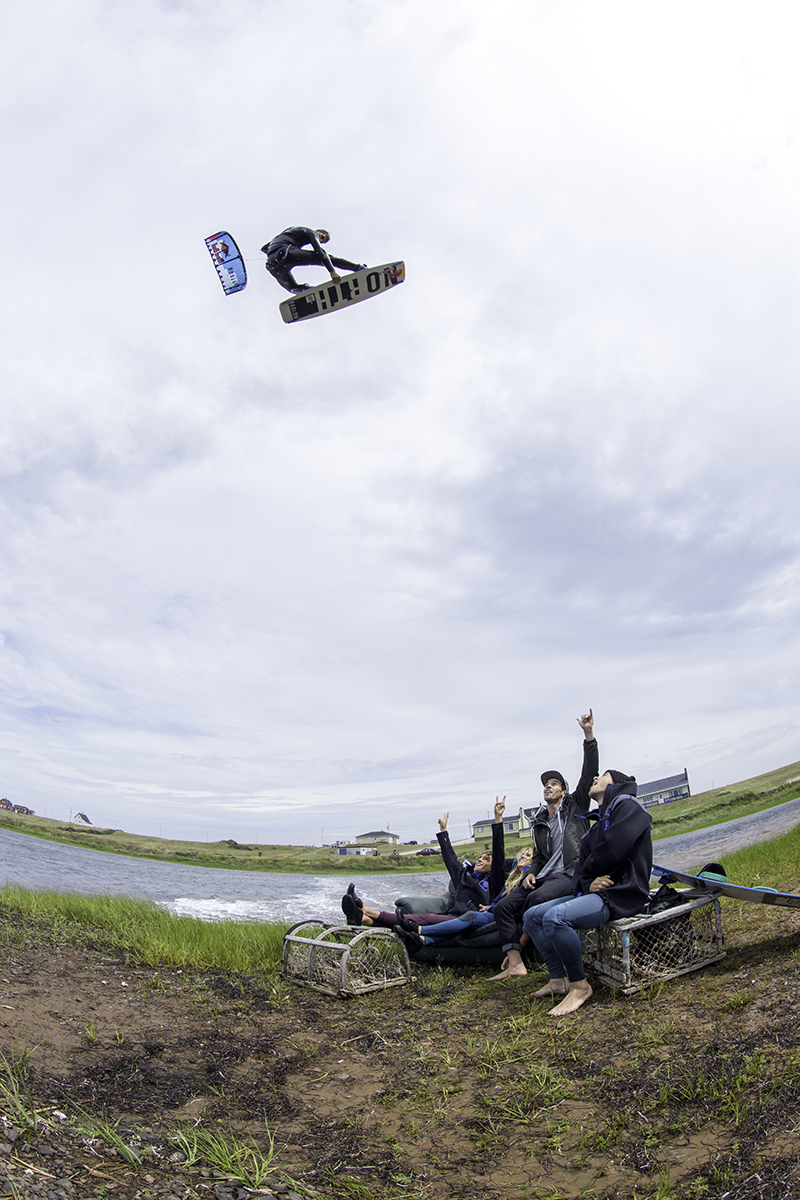 Sometimes with just a GoPro you can get the best shots. It's easy and simple and it forces you to think about the creative side of things, to be different and to look for inspiration. You might surprise yourself and come up with the photos everyone looks for.
I enjoy the whole process myself and I enjoy taking photos as much as I enjoy being on the other side of the lens and I think this helps me a lot when it comes to riding and understanding how a shot is going to come out.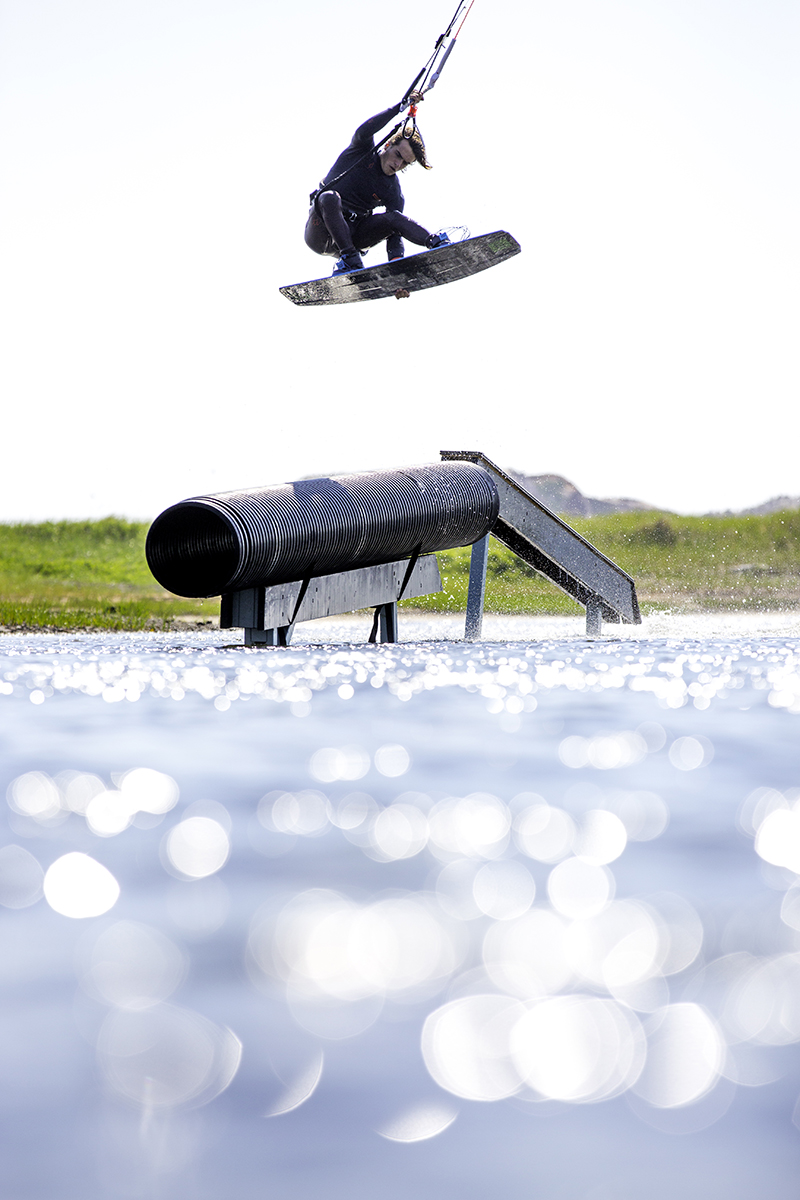 When it comes to planning a shoot with a photographer you can either go out and let the photographer do the work, which will probably just get you average shots, or you can get involved and help to plan the best angles and set ups for a shot. Nobody said it was going to be easy and getting those golden shots is hard (and things can get very frustrating when it's not going as planned!). Remember that communication is key and the rider and photographer have to know exactly what they're looking for. There are a lot of variables to getting the perfect kite shot, and these can get in the way when you least expect it. The wind, waves, light, other kiters – so be patient, keep trying and that perfect shot will happen eventually.
Here are a few things you need to keep in mind while shooting.
You want your photos to be special, they need to stand out from the rest. Be creative, try new things, they don't always work but it's worth the try. A new grab, angle, obstacle or background can make a photo much better.
There is a huge difference when the rider is facing the camera, it makes it personal, people picture themselves doing it.
Some tricks look a lot better in photos. Most of the time, the craziest/hardest tricks look the worst. Grabs, slides, stalls are smoother and usually slow down the tricks, which gives the photographer an extra bit of time to capture them.
Make sure your photos are as crisp and sharp as possible, no one likes blurry shots.
Remember kiteboarding is a water sport so don't crop your shots too much… it's good to have some water in the shots, plus it's good to show the height of your jumps.
Think about magazines and how they layout their pages, which helps a lot when framing. Look for other elements to be a part of your photo, backgrounds and foregrounds (we've all seen the blue sky).
Good branding will make your photo worth something to the brands. Try to get those logos visible!
So get out there, try new things and think about fresh concepts and new points of view…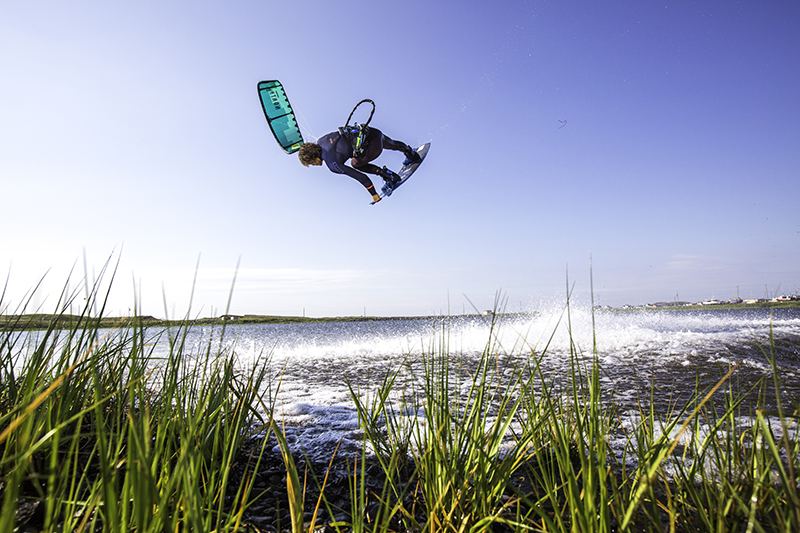 On this photo we were looking to have a bit more going on in the foreground with the grass and we also used a flash to get a darker sky and a different lightning.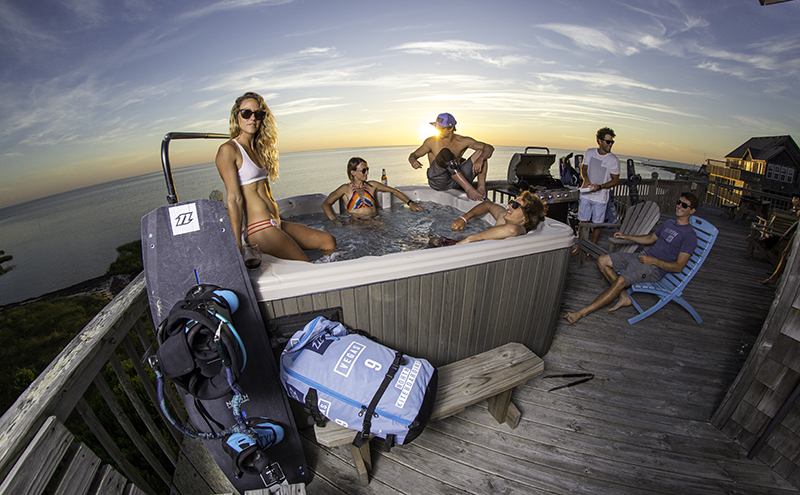 Well, there isn't much to say about this one, Toby was playing around with his new flashes while we were sat in the hot tub waiting for the meat on the BBQ.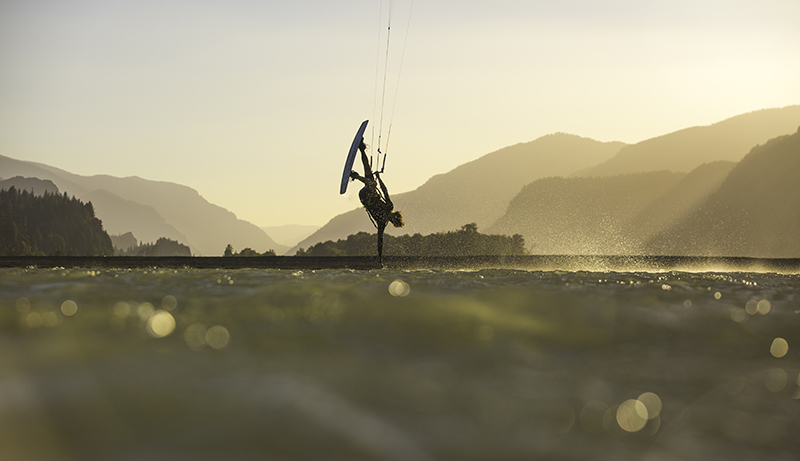 I've been digging the look of these super inverted hand drags lately. On this exact shot Toby wanted me to glide right in front of him in order to have The Gorge as a background. Using the scenery, background and light, Toby turned what is obviously not a hard trick into a really beautiful photo.

This photo here is something I've wanted to try for a very long time. It's very sketchy to grab your board while on a rail since you can clip your fingers very easily, but on a pipe there is a slight chance to do it. The photo is a close up from the danger zone, if things would have gone wrong there Toby was in the right place to get hurt. Sometimes you have to put yourself in danger to get those new angles.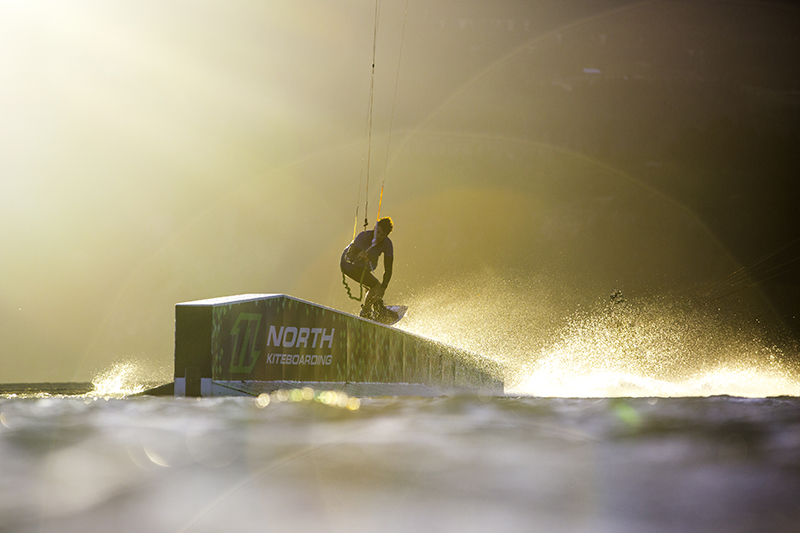 Craig in Hood River this summer, nose pressing the North Rail and Toby getting creative with the different lens flares his housing would create with the sunset. We ended up with very beautiful shots that day, the flares and a dark background like that only happen in The Gorge.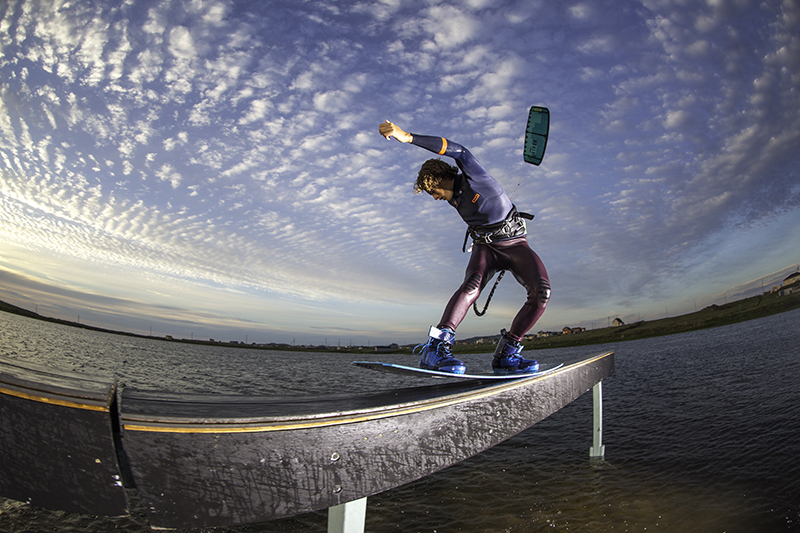 One of my favorite photos from our team shoot in the Magdalene Islands. The sunset that evening was epic, the clouds were insane, I remember I was freaking out every time I looked at the sky. That's probably what makes a big part of this shot. We travel so far, ride for so long and try so many times for photos like this. Then it's all worth it.
This article originally appeared in TheKiteMag #17. To subscribe, go here.