Words and photos: Pedro Miranda
The Swell of November 8, 2017 has already been tagged "the real Big Wednesday". It was one of those days that won't soon be forgotten in the surfing books. I was filming and also probably shot my best Nazaré footage in five years. It was the same day surfer Andrew Cotton broke his back on a nasty wipeout and ended up on CNN, the same session where young star Lucas Chumbinho pulled into on one of the biggest barrels in big wave history, and the same swell that produced the "Super Set" where Axi Muniain and Rafael Tapia went on the first two monsters of the set and Rodrigo Koxa caught the last one, a Gigantic Beast that is now challenging McNamara's world record on the WSL Big Wave Awards. It was Big, Heavy, Scary, Ugly, with all Naza has to all offer at the same time.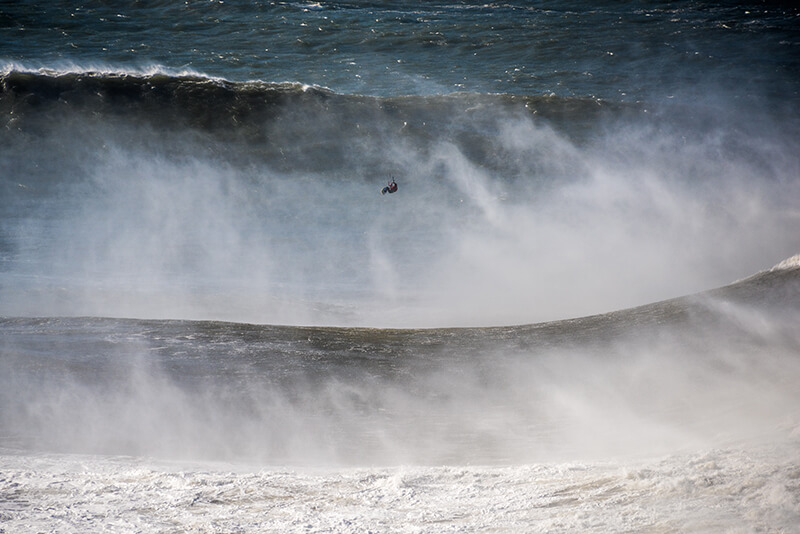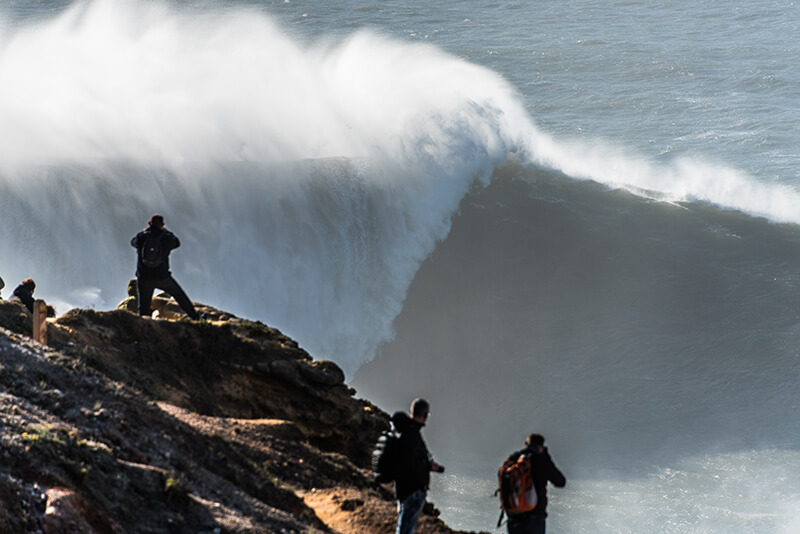 The session started already super heavy, and from there it went on steroids. For each hour that passed, conditions became more hardcore, with bigger and bigger sets, and stronger and stronger wind. At the end, the wind was so intense that all surfing action stopped, rescue teams were unable to operate, and the risk was simply too high on a session that had already claimed its victims. So by 2pm everyone was out. I packed all my video setup into the car, closed my shop, the party was over…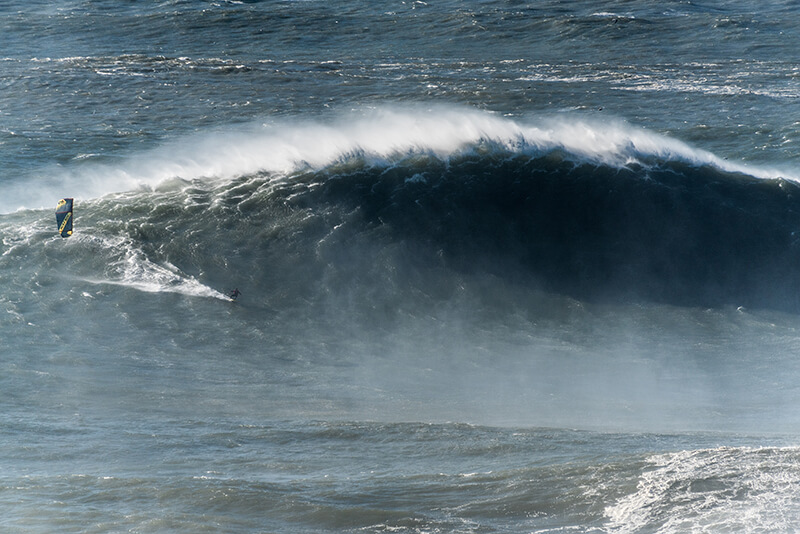 But apparently not. Completely alone on what was now more like a War Zone than a lineup, a kitesurfer appeared out of nowhere. First on the outside far away from the peaks, but really quickly I could sense that he meant business. He was fully committed and he was there to charge – no doubt about it. With all my video equipment packed inside the car, I only had time to grab my old Nikon with a 300mm that I had on me, and I got lucky to snap a few shots of who I later learned was Jesse Richman, on the most extreme Nazaré setup I saw anyone in. What a show! Kiteboarding Big Naza is something that we don't see every day, not with that size, not that wild. But now we know that when wind conditions go ballistic above what big wave surfing can manage, Nazaré opens a new sort of possibilities for kite action, or at least for a few kiteboarders that show really commitment… I hope to watch something like that again soon.
This article originally appeared in TheKiteMag #23. To subscribe, go here.
To travel to places like this or others, visit www.kitesurfholidays.com