Noè Font and friends visit Puerto Rico and discover some five star kiting to go along with the six star living. No-one said life as a pro rider was going to be easy.
The idea came about during our previous team trip to Lake Baikal last year. On our long drives, Craig Cunningham would tell stories from a trip he did to Puerto Rico a few months prior and we all agreed it was time to take our annual gathering back to the tropics (he might also have said something about a six star diamond resort which may or may not have persuaded us).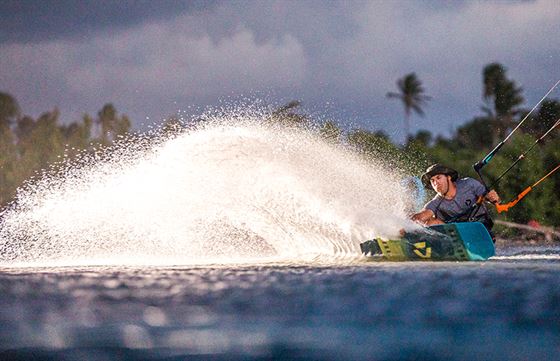 So everything was planned out and then Maria arrived. Natural disasters are a crazy thing. One day everything is fine, and the next day you've lost everything. Hurricane Maria hammered the island of Puerto Rico in September 2017 leaving the country in crisis. The power was out for a very long time and a lot of people lost everything. It wasn't easy for the local community to come back from that crisis and you can see the aftermath of the catastrophe. When I heard the news back home I thought the guys were going to back out of the trip and plan to go elsewhere, but we got in touch with our local friends on the island and they convinced us otherwise. I remember sitting at the airport lounge waiting to board my flight to San Juan and looking up to see a news channel reporting another tropical storm lining up to hit the island in the next few days. It turned out it was still a way off, so I didn't think much of it and boarded the flight and all was good in the end.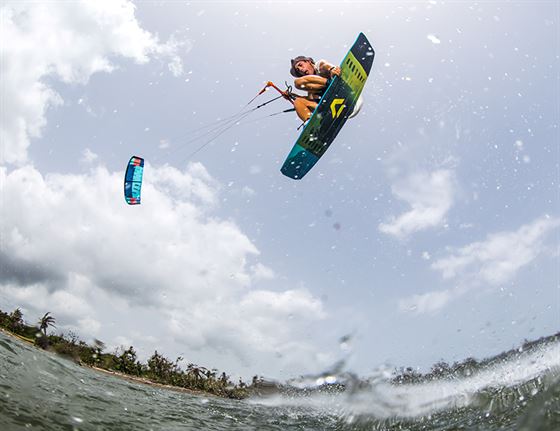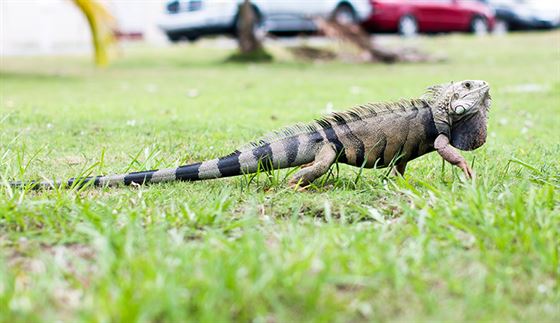 Teed Up
On our arrival we were welcomed by Phil and Karla, owners of Good Winds Dorado. Their kite center is in the Ritz Carlton Dorado Beach Golf Resort, the kind of place people drive golf carts to the beach for a kite session. Something we later agreed to call 'valet' kiting. Their location is amazing, with jet skis, foils, all the kite gear you can imagine and top class coaching.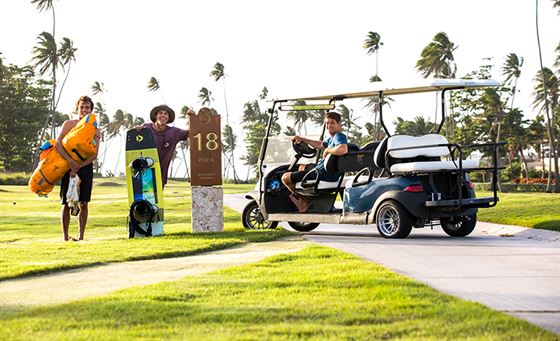 We were lucky enough to stay right next door. It was the house next to the green on the 18th hole. We settled in and got to work right away. During our first day, the tropical storm brought rain and waves which gave us the chance to scope out the area and see the spots, then later that evening Phil convinced Aaron [Hadlow] and I to go out for a tow in foil surf, out in the outer reef. I'd only ever foiled with a kite before so I was a bit skeptical about the idea but I have to say it only took one wave to have me hooked all afternoon!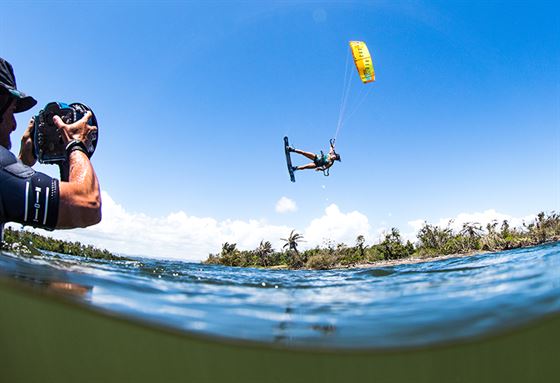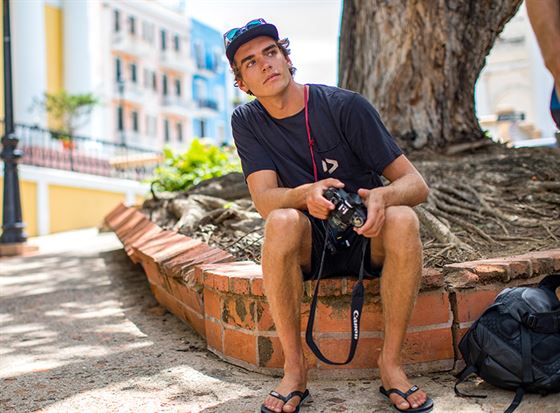 The island has two very different looks. The south is your Caribbean white sand beaches with crystal clear water and palm trees. Whereas in the north of the island, you'll find a rough coastline with cliffs, rocks, black sand and waves. We were based in the north, twenty minutes away from a river mouth with a nice little sandbar. You had to drive along a single lane dirt road at least half of the way, having to pull into the bushes to pass another car. The lane was also full of burned out cars everywhere which made it pretty moody when driving back at night.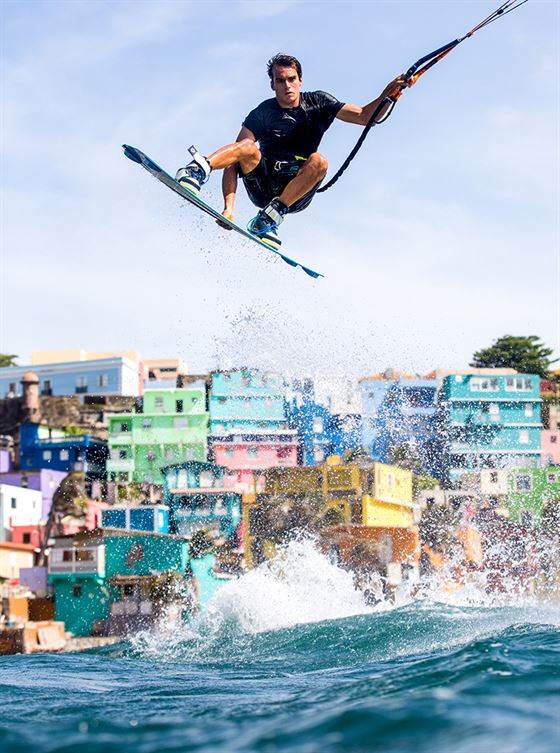 The spot was just big enough to fit us five riding at the same time, but always keeping in mind not to crash our kites on the logs the river had brought downstream. Those sessions turned into little throw downs, doing laps with Stefan Spiessberger, Francesca Bagnoli, Aaron and Craig feeding off each other's tricks and slowly stacking clips.
Mixing It Up
Craig likes to have an obstacle on the team trips so we aren't all just doing flat water tricks. This time he talked to a local builder about making a feature we had designed which was delivered to us at the river mouth on our second day, and was pretty impressive. As ever, riding a new feature is very exciting, choosing new lines and deciding which tricks you can do without having to put your body on the line make it so much fun. Once we had a few sessions under our belt the pressure was off and we got a bit more adventurous.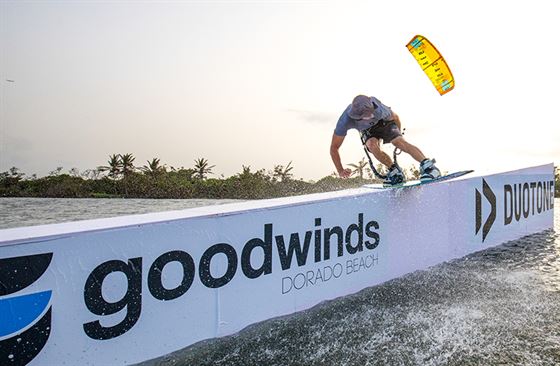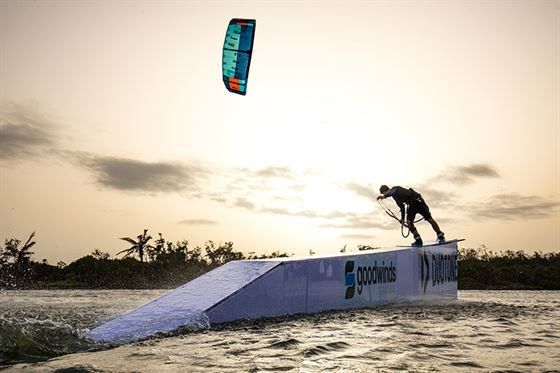 Out In Town
Old San Juan is a very famous, picturesque spot in Puerto Rico, the colorful little houses right on the cliff make for such a unique background. Aaron, Francesca and Craig took one kite each and did about an hour upwinder through the biggest chop ever to get the gear up there. The rest of us got a boat ride upwind with the camera crew. The spot was in the open sea so the current and the waves made it super difficult for the photographers to sit in the same spot. We'd drop them and let them drift hoping they'd get a few shots before towing them back upwind. We did that for about three hours, the sun was on and off and we were taking turns on the three kites. It was so much harder than we thought but in the end we got a few photos before driving back down. There is something about this part of the world and the way people operate behind the wheel. Is it the heat? I don't know! Puerto Rico (like the rest of the Caribbean) requires a very special set of skills to survive on the road. Ideally you need at least four eyes and very fast reflexes… It was no surprise to find people driving with their hazard lights on going 100mph on the highway.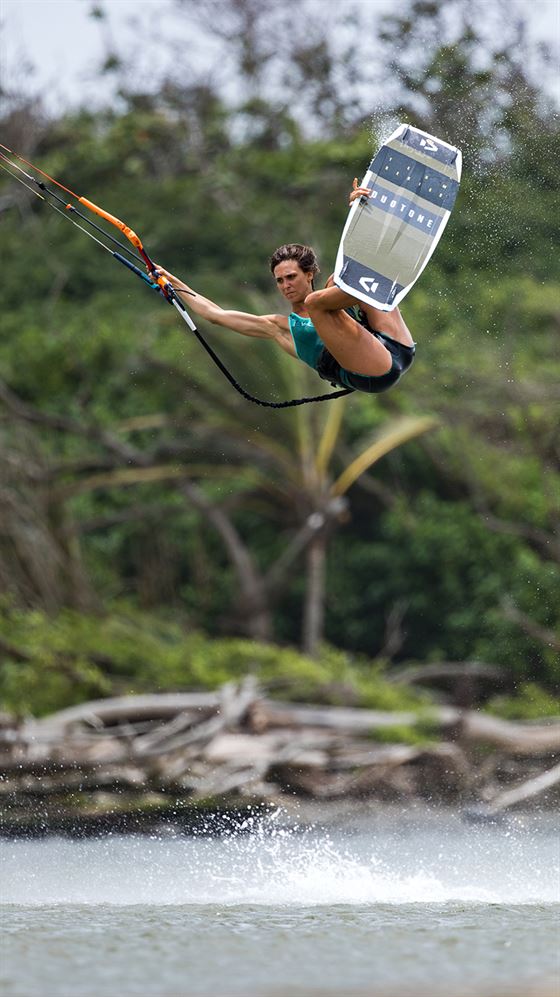 Since we'd arrived, the locals had told us about this spot called 'La Praguera'. A reef off the south west of the island surrounded by mangroves and all shades of blue water. You need a boat to get there which filters out the crowds and makes it a very unique spot to ride at. We set up our gear in knee deep crystal clear water and then slashed around in the mangroves or kited the flat waters behind the reef. That place has it all and it's truly beautiful. We kited until we couldn't hold on to the bar any longer for three days straight. Once we were finished there we headed back up north for our last days of the trip.
We had kited every single day and had gotten so much out of the first days that we decided to take a break and visit San Juan for a night. We had dinner, drinks and found some loud music, but we were done… None of us had enough energy left to make it past 10pm!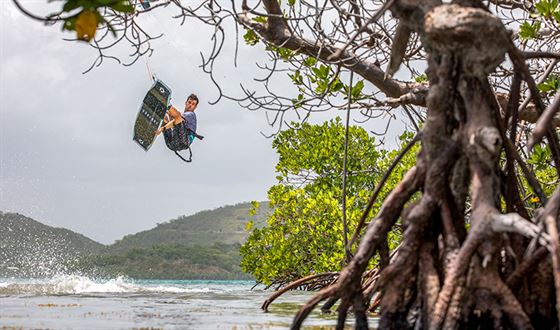 We had found the warm winds, luxury living and good times as Craig had promised, and we left Puerto Rico amazed by the potential the island has for kiting. It's great to see that you can still find a slice of paradise for yourself without going too far away. We'll be back for sure.
This article originally appeared in TheKiteMag #29. To subscribe, go here.