Having had one of the longest and most consistent careers in kiteboarding history, Alby hung up his competition vest a few seasons ago to begin his kite center in his beloved homeland of Sicily… So, what do those who know him best want to find out?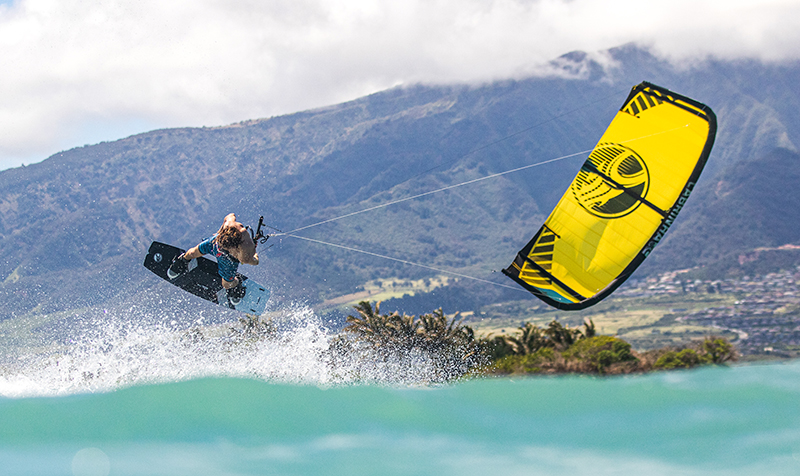 // Kevin Langeree
What's the thing you miss the most when leaving Italy?
I guess it's a pretty easy one: FOOD. Nowadays it definitely got better elsewhere, but the taste of things at home will just always be better…
// Therese Taabbel
How were you first sponsored by Cabrinha?
Over the years I've really been through all the steps of sponsorship, so I actually started up with the help of my local shop. I started my first kite competitions in Italy so I had some results to show I could ride and I was 14 years old. Surf Paradise, one of my first supporters, asked Cabrinha's Italian distributor at the time, and he was keen to support me.
// Jesse Richman
Alby, as a great Italian man, can you tell me about the perfect plate of pasta and where I can go to find this gift from the heavens?
Tastes are always changing and evolving my man, but if I would have to choose one right now it would probably be "Strozzapreti con Broccoli". Pasta needs to be al dente of course, and we don't mix it in the plate with some other food, like you do sometimes! Mamma's cooking is always the best of course, but I think I learnt the job pretty good, so come down to Sicily and I'll make one for you!
// TKM
What was your favorite and least favorite stop on the PKRA tour and why?
Being a consistent competitor, I had to find positives in every single event, I think that was the key if you wanted to deliver results every time. So finally I got to like pretty much all events on tour. If I could choose though, it was much easier to ride and compete in boardshorts – let's say a place like Cabarete – than with full suits, gloves and hoods like in Leucate or Argentina!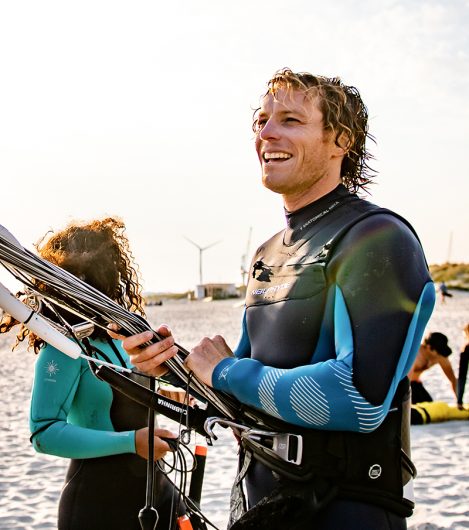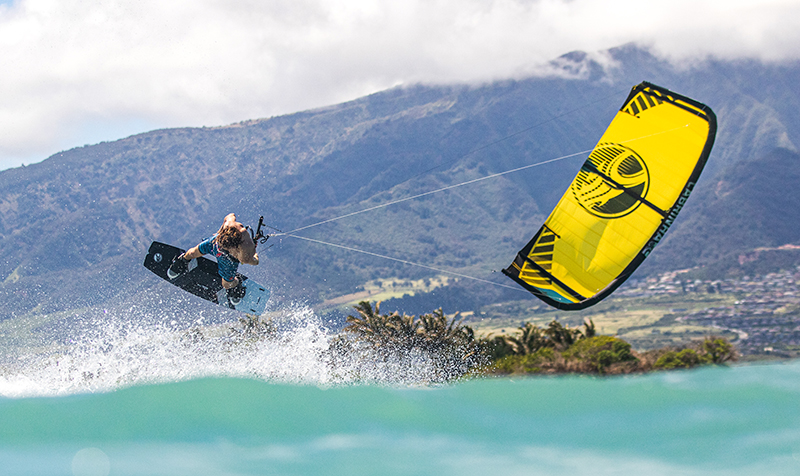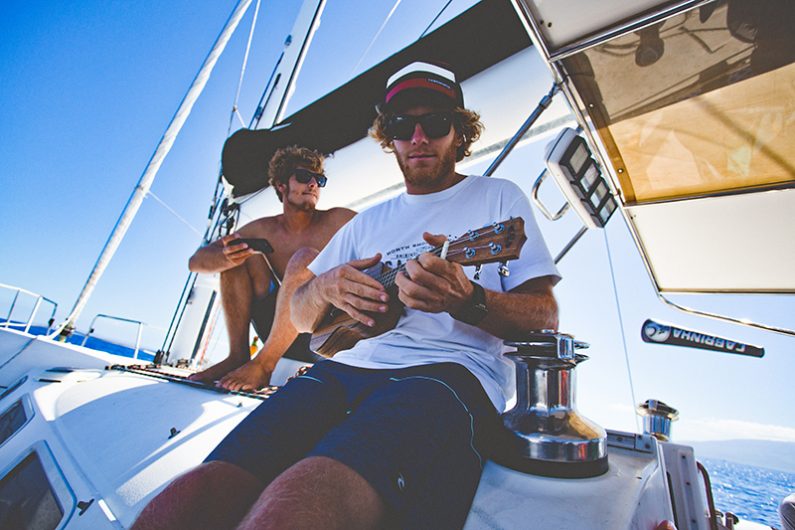 // Damien LeRoy
What advice would you give to someone who wants to be as successful as you have in the sport?
I would say nothing is impossible. As long as you stay focused and believe in what you do you can reach any goal. Work on your weaknesses and never give up, then the results will come, 100%.
// Laci Kobulsky
Right now you're big in business – what things do you miss from your time as an active competitor?
It was a pretty different lifestyle for sure but in the end it's a matter of changing your focus points. Back then I was into training and competing, so I would wake up and try to be the best athlete possible, everything else would come after. Right now things are a bit different, I wake up and try to have all the businesses run smoothly so that I can spend the most time possible in the water! I feel like I had my time in the competition world and it's good to spice things up and change perspective but still being involved in the sport.
// Ewan Jaspan
What are your thoughts on switch tricks being discarded from competition, and why do you think they are so important? Also, side note, do you think you have done the most switch and regular Backmobes in history?!
Haha, possibly the most Backmobes, especially in front of Toby 'Greenhorn' Bromwich! I come from a gymnastics background and being a complete athlete was about showing complete control of your body in every way, so for me it was kind of a must to learn tricks both ways. Also each spot has a better tack to do tricks and is sometimes very different. For example on Kite Beach Maui, you definitely want to be able to stomp a Backmobe coming in the flats, but also a big one off the kicker going out!
// Lucas Arsenault
Yo Alby, 1) How come you get so mad at me when I have pineapple on my Pizza?! And 2) What inspired you to push your progression on kickers in a time where not many people did it?
Thanks Lucas! So 1) I used to get mad… but I got over it, it's a lost cause now. But if you take it off, I will be happier. 2) A few different reasons probably. I always liked surfing and waves even if I was on a twintip, I wanted to use kickers as much as possible when they were there. And also, after riding flat water all day, every day, kickers opened up so many doors to new tricks and ideas, and the timing was just key.
// Lasse Walker
How did you make the decision to go from your personal professional kiteboarding career to starting your kite center in Sicily?
I was competing full time for around 10 years and we all know the life of an athlete doesn't last forever. I was looking for new motivations within the industry, so I first had the chance to take over the Italian distribution for Cabrinha and then open my own kite center in Sicily. The goal is still to be in the water as much as possible, just with a different point of view!
// Annelous Lammerts
You have been a pro rider for years and are a great example on how to be a valuable rider to a brand. How important has this been in your career?
Loyalty I would say is the number one rule. The world is small and sooner or later, I think karma will get you if you are not respectful to others. Competition results and media coverage come from your performance on the water, and the only way to make that happen is hard work and dedication.
// Paul Serin
Back in the PKRA days, I watched all the riders closely and you were the only one doing switch tricks the exact same way as your normal tricks. Did you learn that on purpose or was it something natural for you? Because I think even today no one else can do that…
It was not natural! I spent endless hours working on those tricks and making them look legit and almost as good as the regular ones. I actually realized that in some cases my switch ones were better, or different, so I could add a different grab or tweak that I wasn't able to do on my regular ones.
// TKM
Which riders have inspired you most over the years and which riders on the GKA Freestyle Tour at the moment impress you?
The style of Dre was definitely my favorite, so effortless and steezy. Aaron was by far the most progressive at the time, so I was trying to combine technical and style moves from those guys with some personal tweaks. Lots of young kids are killing it right now, even if the "pull up" kinda tricks which I sometimes see them performing aren't my favorites.
// Alex Maes
When you started out did you plan this kind of career and then business route?
Not really, it was a natural transition and everything led me to the next thing eventually. I have always been really interested in the production and development side of things, which led me to understand how the sales side was working too. Opening my center was the cherry on the cake and I'm grateful to be able to live this kind of lifestyle.
// Evan Netsch
Pizza or Pasta?
There is no "or" but "and"! Depending on the time of the day, or your mood, any of the two will do the job. Come visit me, I'll show you man.
// TKM
Do you have any plans to expand the Rondina empire, or will you be content to see out your days in La Stagnone?!
You never knaleow what the future holds, but Sicily is an awesome place to be based at and we're more than ready to welcome you guys this season!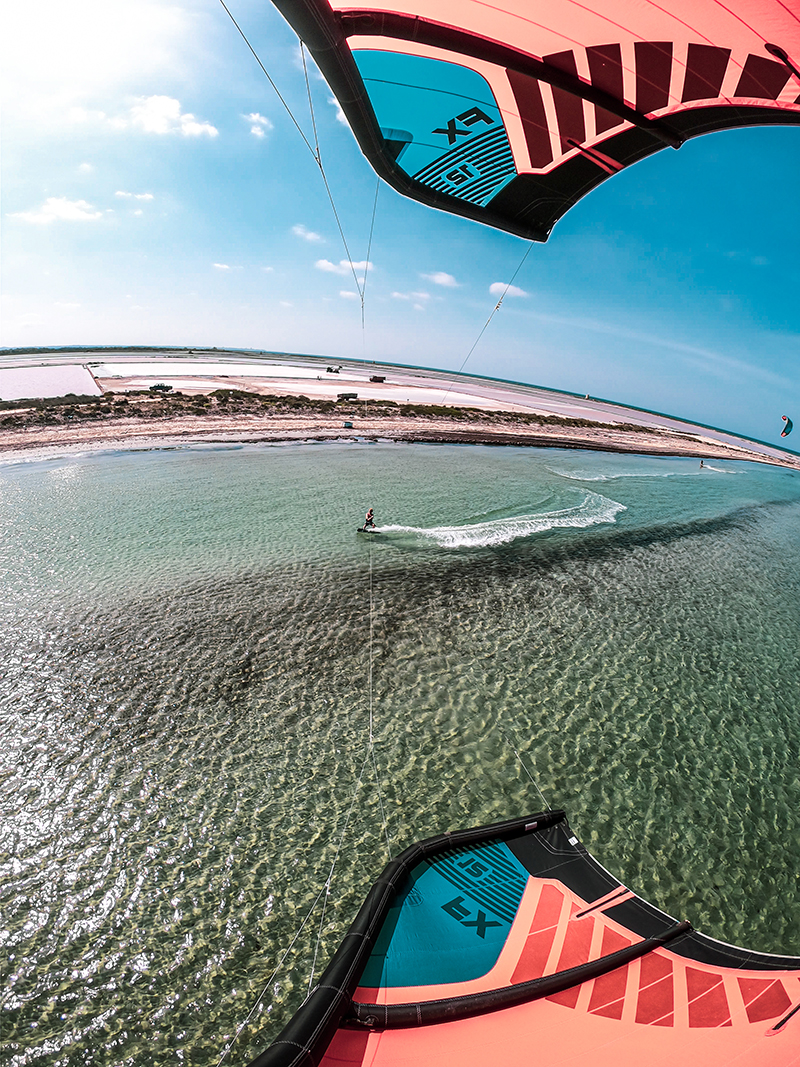 This feature originally appeared in TheKiteMag #36. To subscribe, head here.