It's time for a genuine legend of the sport to get stuck in to our Tangled Lines. Sit up and pay attention any young kiters out there – the oracle speaks and shows you the path to true kiting nirvana…
Christophe Tack
You have been kiteboarding for a looong time. How did you roll in those very early days? Did you go fully board off / transition or did you immediately go the 'wakestyle' route?
That is actually a funny question, because I started kiteboarding in 1999. Which was so early in the sport that transitions or board off tricks really didn't exist yet. My early exposure to the sport was watching windsurfers go downwind on converted windsurf boards or large directional, and it did not look like too much fun to me. But as soon as I saw a video of Mauricio Abreu, Lou Wainman, and Elliot Leboe riding wakeboards on Maui I knew I had to try to learn. I even made the mistake of trying to ride an actual wakeboard with boots for my very first session with a 3.2m foil kite pounding through Cape Hatteras shorebreak…which didn't go so well. But once I did figure it out I was fully drawn to the powered wakestyle and big snowboard style airs right from the start, with 2-line kites then fixed 4-line bars and ultimately onto pulley bars once those hit the scene.
Craig Cunningham
How did you get so good at so many different sports? Be it surf, skate, snow, kite or bike, you shred harder than almost everyone at anything you do, how did this happen and how do you stay motivated?
Thanks for the kind words, Craig! These types of sports have pretty much been my life… for my entire life. I grew up riding a bike or skateboard at every chance possible, was infatuated with surfing and the ocean from before I can remember (not very convenient for a kid who lived nine hours from the nearest beach!). Plus, I was lucky enough to have family members who owned a ski shop so my parents started me skiing at three years of age, snowboarding by ten, which became my main passion until I was able to move to the beach during the summers while in college and surf every day, and found kiteboarding shortly thereafter. I have always been athletic and involved in sport but at a young age I was turned off by more traditional team sports, and gravitated towards individual sport. In these activities I found endless challenges, fulfillment and reward from relying only on myself to succeed. I also learned so much on a personal level from dealing with the failures and hurdles within the learning process and progression, which I try and look at like a mental puzzle. My motivation was, and continues to be, the pure joy that I get from the participation in these action sports. Each one of them share common movements and body mechanics so I tend to view them as similar within the mind, and thrive off of that mental and physical stimulation.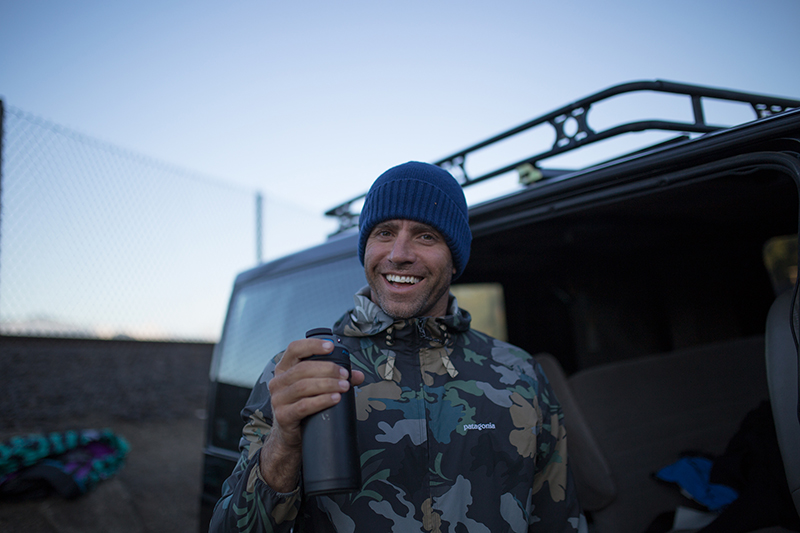 Trip Forman
Jason, tell us what it was like at the beginning of the Wind Voyager Triple-S Invitational? This event wasn't "the norm" 12 years ago. How did you come up with the ideas to start the event?
You are correct – when we came up with the idea for the Wind Voyager Triple-S Invitational, it was not the norm. From what I remember, the event idea sprang up from an ultra-casual conversation that you and I had one day when you asked me if I were to have the ability to put on a kiteboard contest/event what would it be. I laid out my idea for Surf Slicks and Sliders, and from that day we ran with it and the idea morphed into what is now known worldwide as the Wind Voyager Triple-S Invitational. I had been traveling to various kiteboard contests for five or six years at the time and was really not stoked on the format of contests at that point in the evolution of the sport. Dangle spins, board offs, and less technical maneuvers were being rewarded much higher by judges than the faster, powered and more technical wakestyle tricks that a smaller core group of us were into. So I wanted to create something that would help grow a side of the sport that I felt had a greater potential to appeal to the kids who were not really involved in kiteboarding at that time, as well as to help create a park style venue for progression that was not yet a part of kiteboarding, and also showcase the amazing kitesurfing and flat water conditions that we were accustomed to riding. We already knew that Cape Hatteras was the perfect venue for such an event. So with a budget and blank canvas from Red Bull and the amazing support of REAL Watersports we were able to turn those dreams into reality. Rather than having judges who weren't at the same level or understanding of the tricks as the riders, we decided to have it be peer judged, with the main focus on fun and progression of the sport. I will always be thankful that both Red Bull and REAL Watersports gave me such freedom for you and I to create such an outstanding event.
Colleen Carroll
How do you feel about the way the Triple-S event has evolved over the years?
I absolutely love the way that the Wind Voyager Triple-S Invitational has evolved over the years! I had only dreamed that the relatively simple idea of an event for a bunch of friends to come together and shred The Slick, REAL Slider park, and thumping surf of Cape Hatteras, NC would grow into such a large scale event known around the world. I won't deny that I do miss the days of the loose format, creative yet frustrating group slider builds, super session downwinders and chill beach surf days during the event! But with the growth of the sport and the growth of the event, it requires more structure and organizational time. When I look back at the last 12 years of the event I am just so happy to have been part of it since the first second that the idea of the event was born. And when I think back to all of the amazing riders who have been involved over the years, many of whom were able to get a start or build a platform to create full on careers from their involvement in the Wind Voyager Triple-S Invitational, or look at the number of other similar style events that have popped up all over the world, I can't help but smile and be stoked on the journey and the maturity of the event… It's going to be a teenager soon!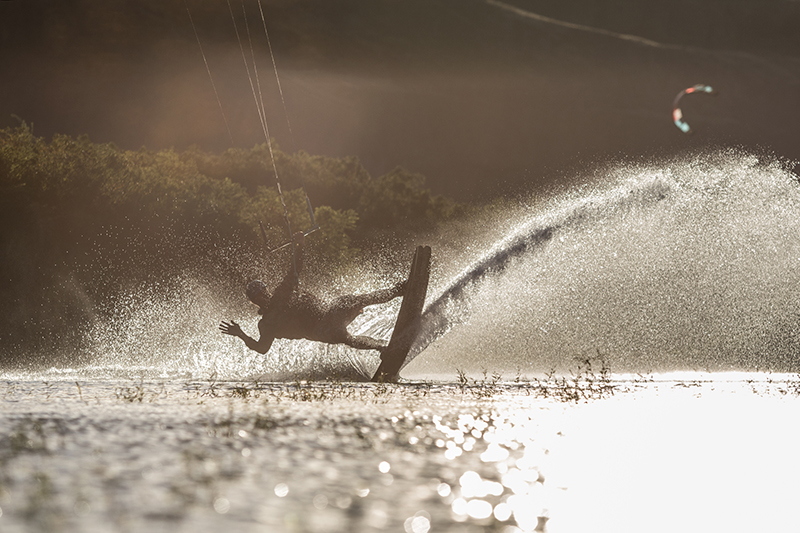 Rich Sabo
Rumor has it there is a special lady in your life! Where are you two going to go on your honeymoon considering that you've traveled the whole world?
I do have an amazing partner in crime in my life, the wonderful and talented Jamie Armstrong. Lucky for both of us we LOVE to travel and are always interested in exploring new places. So that leaves about everywhere on the map as an open possibility. And although I have been fortunate enough to continue to explore new places in the world every year for work, there are still so many "bucket list" spots that are on our radar. I would have to say that since Jamie loves surfing more than almost anything in the world it will most likely be somewhere with warm water fun surf, and exciting culture to explore. We also talk about exploring around Europe and then fitting in some Spain/Portugal/France surfing and chasing the conditions. My childhood dream has always been to travel as much as possible and I was brought up on a belief that you learn more about yourself and the world through travel and experiences along the way than you ever could from just books or classrooms alone. So Jamie and I plan to continue traveling, learning, and expanding our horizons and experiences together as we navigate this crazy world and life.
Ewan Jaspan
What would be your best day in Hood River? Also some tips on how to move there…
My best day in Hood River is an easy one… And happens more frequently than one might think. Morning wake up with some Stoked Roasters coffee on the drive up to Mt. Hood for a morning of powder slashing, tree runs, and kicker hits. After endless fresh tracks and wind lip bashing we would head on down to the river for some kite foiling and/or river swell kitesurfing fun as the wind fills in. After some lunch outside at the Sandbar Café on the water, we would mount up a posse for a group mountain bike shuttle for some dirt surfing, berm shredding, and gap jumping in Post Canyon. On the way back from the dirt shred in Post, we would pick up some local brews and settle into a sunset park session in the Hood River Slider Project park with the Liquid Force crew and the rest of the local and visiting park rats to end the perfect day. I love living in Hood River and the Pacific Northwest region. My tips for moving here are simple: just do it! Oh yeah, and find a job with a flexible schedule so that you can take advantage of all of the sessions possible… Aaaaaaannnd start saving your cash now because mountain biking is an expensive addiction…
Gary Siskar
Is kiteboarding still fun to you?
HELL YES… It is more than fun for me! Kiteboarding is the only activity that I have done week after week, month after month, season after season, and year after year… For nearly 20 straight years. Sure I have participated in other sports for longer, but they all have a seasonality to them. Kiteboarding is the driving force that has shaped and molded my life and career into what it is today. It has brought me joy, pain, success, frustration, smiles, tears, and a truly global 'extended family' that I am thankful for every day. It has taught me how to deal with adversity, solve problems, push myself, and challenge my mind more than anything else in my life. And it has taken me to places in this world that I never imagined as a kid growing up in landlocked Pennsylvania.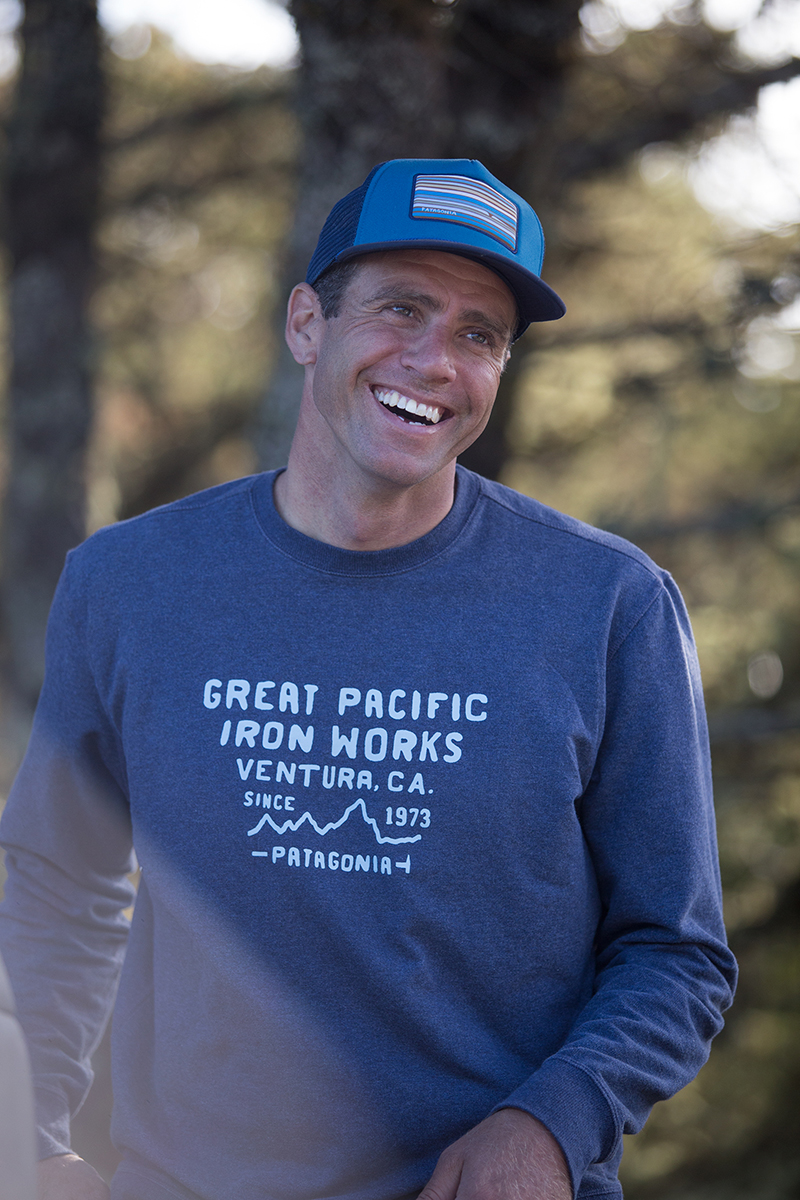 Sensi Graves
You're an expert snowboarder and could be near professional in that and many other boardsports. What made you choose kiteboarding to pursue as a profession?
I absolutely love the sensation of standing sideways and carving around on almost any sort of board! Since one of my older cousins taught me how to skateboard when I was in the 1st grade I was instantly and completely in love with the sensation, feelings and freedom that it provided which then altered the path of my life to revolve around riding boards. Once kiteboarding came into my life, though, it was all over! I could get the same sensations as so many of my other favorite sports all rolled into one, and could go out and ride for hours and hours at a time. Hatteras downwinders made kiteboarding feel like there was limitless exploration potential and every day was a new experience. As far as pursuing it as a profession I didn't really make a conscious decision to become a professional kiteboarder or even a conscious decision to even start kiteboarding; it just sort of happened. I passed by a small booth on the final day of a tradeshow in the summer of 1999 with a video playing of guys kiteboarding on Maui with wakeboards so I began a conversation with the guy at the booth. The guy was Jeff Logoz, the owner and co-founder of Slingshot. They weren't making kites yet, but were selling Flexifoil kites to go along with their boards and control bars. Once I told him I was living on Cape Hatteras he told me I should take the last kite he had home and try it and let him know what I thought. I took the small backpack and 3.2m Flexifoil Blade home with me and began the ride that has become this amazing 18 year journey that I have been on.
I guess there was a tipping point when I decided to abandon my winter employment working for a snowboard company in Vermont in the North East of the US and go to Maui to focus more on my riding. It only took a few hours on Maui to realize that winters of warm blue water, waves, and sun were ultimately more enjoyable for me than winters of subzero temps, icy roads, and crowded ski areas! But I would say what made it all truly stick as my profession of choice was and still is the kiteboarding community. The global kiteboarding community has always been so welcoming and inclusive rather than 'cliquey' and exclusive. It is that community, long lasting genuine relationships, and family feel of the kiteboarding industry that made me really focus on kiteboarding as a profession.
Brandon Scheid
I want to know the origins of the Sleazy steeze hand, and how it has become adapted by so many other riders in our sport? I've been wondering for years…
Haha! Now that is a funny question coming from the master of steeze! I was once told by a kayak mentor of mine, when I started paddling more and more challenging rivers, that if you were going to do something that you should do it smoothly and with style or not at all. And this combined with the general idea that the more "quiet" you can keep your body within movement and the more fluid your movements can be in general, the more likely you are to be successful with those movements. I have tried to keep true to this throughout all of my sport progressions and the "Sleazy steeze hand" as you put it (!) just happens to be a byproduct of this. I feel that the stalled out relaxed steeze hand functions for balance and is hidden in each and every one of you out there. Sometimes people just don't realize it because they are too focused on other components of what they are doing, or simply just too tense. Look at other kiters out there and you have it, Dre has it, Sam, Craig… and so many others. Sometimes I think that mine is gone, and then I realize that I just have to relax, let go and just chill. And sure enough it comes back out of hiding…
This article originally appeared in TheKiteMag #18. To subscribe, go here.