Our Legend Series continues and we're a bit worried we have peaked too early... Here's the man himself:  Pete Cabrinha.
– Jesse Richman
Pete, you've been one of the leaders in the Maui big wave movement from the beginning and you've been awarded the biggest wave ever ridden at the time (a feat not for the faint-hearted). It seems like you've changed your focus a bit nowadays from big waves to foiling or smaller wave riding; I want to know what you do to satisfy your need for a thrilling rush?
There is always the perfect time to do a particular thing. My foray into surfing big waves was at a time in my life when I had the ability to put 100% of my energy into. Because of the seriousness of surfing waves that are potentially lethal, I felt like I needed complete focus. As a result that era was clearly the pinnacle of my athletic career. There is no other sport I do that comes anywhere close to providing that kind of thrill. With that being said I'm constantly challenging myself in other ways. Foiling has been an incredibly fun thing for me. Anyone who foil surfs will tell you that surfing a head high wave on a foil feels like a double overhead wave. Foil surfing is pretty thrilling and this keeps me on my game.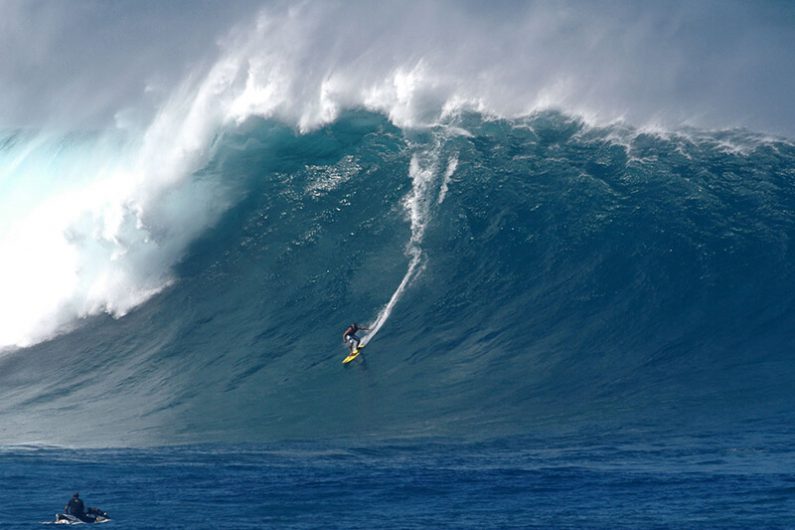 – Alex Maes
I have witnessed with my own eyes the good vibe and family spirit at the Cabrinha office on Maui. How do you keep your team so productive and happy on/off the water?
I can't take all of the credit for how tight and motivated the Cabrinha crew is. Much of the credit goes to them for their professionalism as well as their respect for each other. They are all incredibly dedicated to the sport and the philosophy behind the Cabrinha brand. Together we treat this job as a professional extension of our lifestyle. By putting an emphasis on the company culture, we know that our customers will reap the benefits of products that have been designed and manufactured with the best of intentions.
– TKM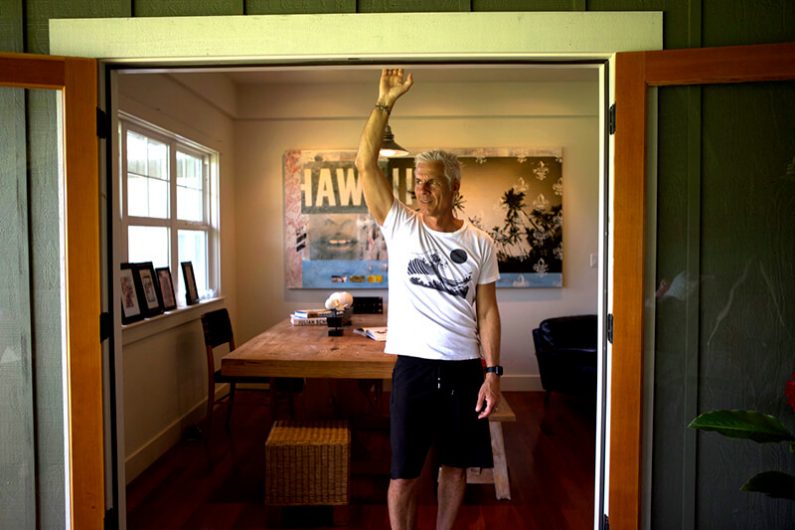 You wrote a truly outstanding article for us following a trip to the Marshall Islands a few years back. What do we have to do to get you to pen another feature for us?!
Thanks for the comments. Every once in a while those travel stories just write themselves. When you get to travel to a place that few surfers and kitesurfers have ever been to, the experience is fresh and unexpected. I'm really keen on the travel component of our sport. I like how kitesurfers are curious and want to break away from the comfort of their homes and seek out new destinations. I'm ready for the next adventure…. And happy to write about it for you. So let's chat.
– Paul Serin
Do you have any advice / thoughts for someone who wants to start a kite brand?
First let me just say that it's a privilege to work in the same business as the sports that I love the most. But it's also worth saying that there are both rewards and pitfalls that come from this and I would carefully consider it before taking such a step. To simplify a very long and detailed answer: If you want to pursue your passion in kitesurfing by starting a brand, make sure you place equal emphasis on the company's bottom line and the customer's experience with your brand. The balance can never be too weighted on one side or the other. If you are in it purely for the profits then this can often come at the expense of the customer experience. On the other hand if you are not financially disciplined then it will be a struggle to maintain a healthy business. So if you feel that you have something to offer the industry that doesn't currently exist, I urge you to jump in and give it your best.
– Damien LeRoy
What will watersports be looking like in 10 years? What will be the norm?
Damo. I see technology playing a bigger role than in years past. It seems that technology in development and construction will allow us to innovate at a faster pace than before. All of this needs to happen in the background. On the front end the users should reap the benefits of this factor. Watersports will continue to mash together to form more exciting hybrid scenarios. I will predict this: It seems that the more we design equipment for the water, the more emphasis there is to get the rider 'off' the water. Everything is about flying right now and this is a cool predictor of the future.
– Susi Mai
What was the happiest day in your life?
Hey Susi. Wow, that's a big call. I have to say that one of my best memories is watching my daughter being born. I have a million happy memories but none can top that one.
– Patri McLaughlin
Hey Pete what's the worst wipeout you've ever had? And did you think you were going to die?
Hey Patri. I've had a lot of wipeouts at Jaws so you would think that my worst one came from there. But it didn't. My worst wipeout happened on another big wave outer reef break in Maui (that you know) called Sprecks. On one wipeout there I was driven directly onto the bottom and I landed my back onto the reef. The impact made my lungs start to spasm like I got the wind knocked out of me. So my body was trying to take in air while I was underwater. Then something strange happened. The pressure from the wave just kept pushing me down without dragging me along the reef. It was like a giant had its foot pressed against my chest holding me onto the ocean floor. The water pressure was constant and it didn't let up for an unusually long time. At no point did I think I was going to die but it took a lot of effort just to keep from losing consciousness. When I finally got to the surface I was seeing stars and I was in a pretty bad way.
– Lucas Arsenault
Pete, you've been a legend in the sport since the beginning, coming from a strong windsurfing and surfing career. What inspired you to jump ship and move to a new sport?
Every sport that I've been involved with has the name surfing in it. I started surfing and then I incorporated windsurfing, tow surfing, kitesurfing, foil surfing. So it never feels like I've left any sport to start a new one. These sports keep evolving so it has felt more like a transition from one sport to the next. I'm always attracted to the idea of change and I'm constantly trying to evolve my surfing experience. I love and respect tradition… especially in surfing. But I feel more like a progressive in that regard and I never want to stop evolving.

– Annelous Lammerts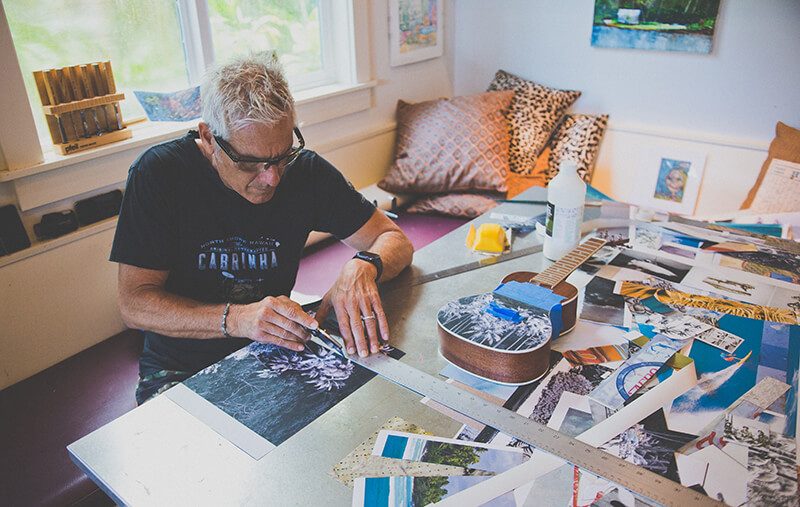 How do you find the balance between working and spending as much time on the water as possible?
Ha, Annelous, I'll let you know when I find that balance. The balance between work and the rest of life is always shifting. I make water time a significant priority in my life but as you've probably seen I end up spending quite a bit of time in the office as well. It helps that I love the work that I do so I don't mind putting the time in. The satisfying thing is that whenever I'm frustrated with work, a session in the ocean always helps me to reset.
– Mikaili Sol
All I really know about you is that you are the "Cabrinha" guy. I am the new generation of kids coming into the scene so what should I really know about you?
Hey Mikaili. The only thing you need to know about me is the fact that I was probably just like you at one point in my career. I was a kid who was obsessed with surfing and did everything I could to be around it 24/7. I'm sure you feel the same way about kitesurfing. The other thing you might want to know about me is that I still have that same obsession. But with all of the innovation and development that's happened in the time since I was a kid, that obsession has deepened for me.
– Gary Siskar
Pete, most people in the surf / kite world don't know the extent of what an amazing artist you are. From playing music, painting, shaping boards etc., the creativity that you bring to the world seems endless. What is your favorite form of art from your personal expression?
Thanks for the good words, Gary. The creative process for me is like an ongoing game that I play daily. It's essentially a way to help me with problem solving when I'm trying to find solutions to difficult problems. At the same time the creative process is a way for me to stay curious and entertained. I'm really dedicated to the visual arts. Drawing, sketching, painting and collage. I would say that the visual arts are my most creative outlet and my favorite personal expression of art.
– Adeuri Corniel
How old were you when you started kiteboarding and can you remember when you first saw a kite in the air?
In 1986 I was at a Windusurfing World Cup event at La Torche, France. I was 25 years old. There was a day with almost no wind. The beach was filled with people who wanted to see some windsurfing action. So they launched two helicopters which hovered low over the water and the windsurfers were trying to pick up on the winds coming from the helicopters. Meanwhile, a man shows up on the beach with a kite and a pair of large water skis. He launches the kite, steps into the skis, goes sliding down the sand into the water, then kite skis across the bay and disappears around the point. We were scratching our heads wondering what just happened. Anyhow, I didn't see kitesurfing again until six years later. That man's name was Bruno Legaignoux.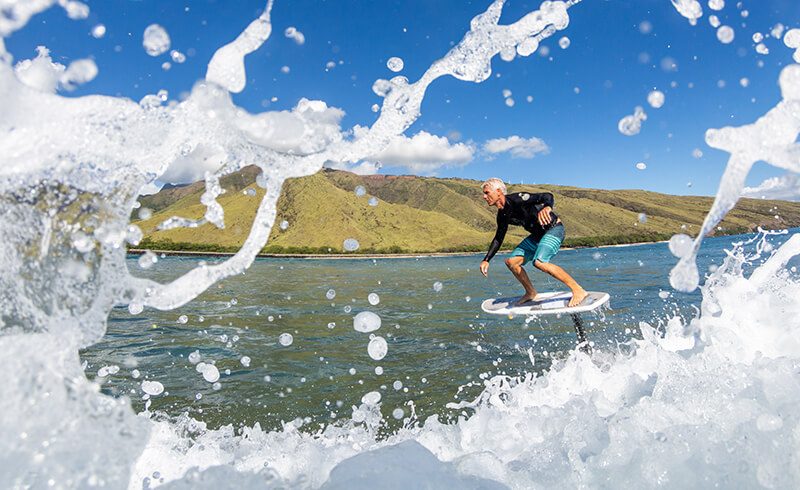 – Evan Netsch
What have you spent more time on in the last year, a shortboard a kite surfboard, or a foilboard?!
In the past year I have probably spent more time on a foil surfboard than any other craft. Wingsurfing and kitesurfing would be a close second. I'm really happy with where things are headed right now. I have kites, surfboards, wings, and foil boards that can all be interchanged and used with each other. All the sports we do are becoming more and more hybrid and this is making things really interesting and exciting.
– Maxime Chabloz
Do you consider a wing like a kite or more like a windsurf?
The wing feels more like a windsurf in the way that you hold it directly. But the feeling you get from the wing is very different from a windsurfer. It feels more free because it doesn't have a mast and the wing is much lighter. This opens up a lot of possibilities for the future.
– TKM
Who would be your standout riders (from any discipline) from the last 35 years?
The sport of kiteboarding has had many standout riders. Some of the earliest kitesurfing stars were Lou Wainman, Flash, Elliot Leboe, Marc Ramsier, Raphaël Salles. Then the second generation of standouts were: Martin Vari, Kevin Langeree, Andre Phillip, Susi Mai, Aaron Hadlow, Ruben Lenten. Today's international standouts are: Keahi de Aboitiz, Moona Whyte, Airton, Matchu, and Mitu Monteiro. The list of future stars is incredible. The list is so big that it's difficult to name them all here.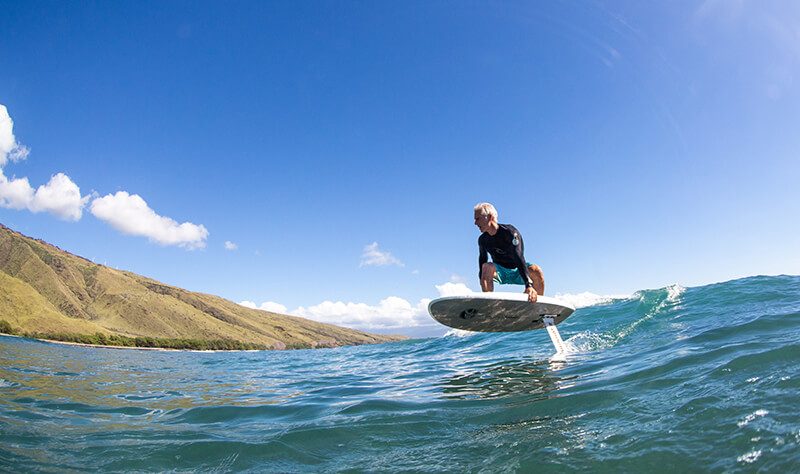 – Sky Solbach
You dedicated many years of your life to surfing Jaws and were one of the very early pioneers of tow surfing there and a big inspiration to the next generation. You even won the XXL award there not too long ago. Do you miss surfing Jaws?
Hey Sky. The simple answer is yes, I miss surfing Jaws. But the decision to stop surfing it was not so simple for me. I was so dedicated to surfing Jaws for a solid ten years. I don't think I missed any significant swells during those ten years. Then Lisa and I had a baby and started two businesses (Cabrinha and Letarte) all at the same time. I was able to do it all for some years after… even winning the XXL four years into the new business. But then I started to feel like I was risking it more by not giving Jaws 100%. With a wave like Jaws you need to be fully dedicated or you will likely get into trouble. So yes, I miss it but on the other hand, I'm really liking what I see happening out there today. The level of surfing there is mind bending and I currently have no shortage of things to keep me motivated and excited to get in the water.
– Alby
If you had to choose another place to live that wasn't Maui, where would that be?
Good question Alby. I could live anywhere in the southern part of Italy. Good food… great lifestyle…just sayin'! I could also live in Biarritz, or the Atlantic coast of France. I could also live in Tahiti or Australia. But I have no reason to leave Maui just now. Maui seems to keep evolving and there is a lot happening here in terms of innovation in the sports we do.
This feature originally appeared in TheKiteMag #35. To subscribe, head here.