Naish's kite lineup has been a process of evolution and – as we found out from Robby in issue 27, they are pretty stoked with where they are right now. Here head designer Damien Girardin takes us through what's new and how important the 'little things' are to him…
2019 is upon us and you've just released your new line up. Which two products are you most excited about and why?
I am really excited about our new Pivot and Slash. These two kites are becoming some very mature products in our line where I'm allowed to now really focus on pinpointing improvements. The Slash is the on that got the most refinements this year with a new Leading Edge taper. I have refined the LE diameter in the wing tip area in order to create a more instant reaction to bar input. The idea was to please the wave-rider that wants to position his kite as quickly as possible in the perfect spot in order to get focused on riding the wave, rather than thinking about the kite. So you now have a kite that reacts faster to input while keeping it's amazing drifting capabilities.
The Slash also benefitted like the Pivot from some weight reduction. Any weight reduction can be felt on a kite when you fly it, the less weight the better the kite 100% of the time, there is never a kite that is too light! This year after now four years of testing the Quad-Tex canopy, we found that we could remove even more Dacron from our kites without sacrificing any durability. On average our kites got about 5-6% lighter this year, this is 5-6% less weight that needs to be flown around and that can be translated into increased low end power and more efficiency for the rider. In the end, the little extra weight of the Quad-Tex compared to conventional canopy has actually allowed us to make lighter kites thanks to its unmatched strength.
And in terms of the whole line up, what have you just released, and could you give us a brief overview of the headlines in terms of what's new – rumor has it the 'attention to detail' knob has been turned up to 11 with features such as a new leading edge stitching and some changes to the Torque bar?
Attention to detail has always been in my DNA! Before I was a designer I was a very passionate customer, I remember being a kid and getting my first pair of Burton snowboard boots, I looked at every single details of these boots and was loving the quality and attention to detail that went into that product. As a buyer it made me so stoked on my purchase. My goal as a designer today has always been to please that same customer I was!
This year with our kite design becoming so mature and advanced, the goal was to improve even more the quality. It started with analyzing old kites and bars and see how they were ageing, then improving on our already amazingly quality control at the factory. For example we re-visited our line making process and control quality to integrate the fact that Dyneema stretches over time, so we did a whole new stretching technique that take a lot more time but provides an even better result. We now have not only some of the strongest lines on the market, but also the stiffest.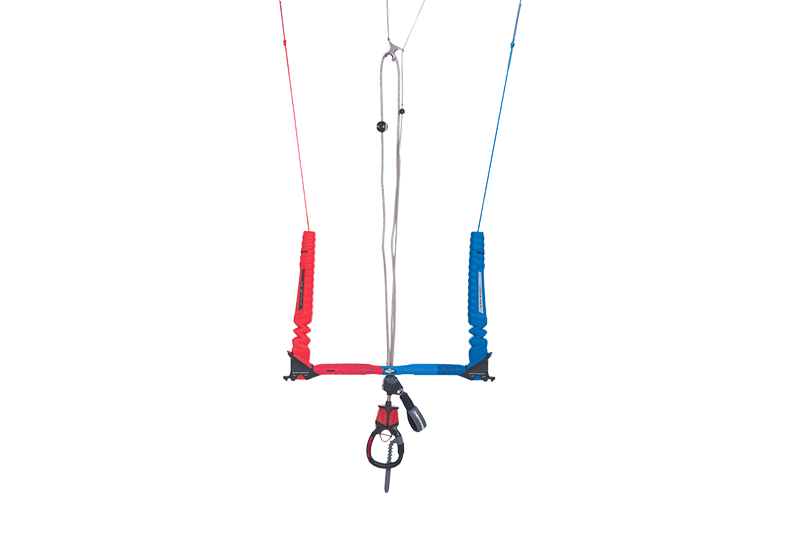 Another thing that's always been important to me is to make sure that when people ride their kite, they actually use the design that I made, for that it is clear that you want the highest pressure possible in your kite in order to make sure the shape stays true to the design. So this year, we worked with our supplier in order to create a new thread that will ensure that you can pump at high pressure in full confidence that the kite will hold even when crashed. We then created the new HT+ thread, we tested pressure of up to 62PSI (which is as high as our compressor would go!) and had no failure (compared to failure at 25-30 psi for our old kites and most kites on the market). That doesn't mean anyone should ever inflate his kite that high as it destroys the materials, but we are now able to confidently recommend pressure of 10 to 12psi (depending on the kite size). This provides a much more solid kite in the air that performs simply better. The Torque control system this year also gets a new line organizer that allows for even smoother release of the flagging line, and the BTB control system benefits from a re-designed cleat making it easier than ever to trim.
This article originally appeared in TheKiteMag #27. To subscribe, go here.