Janine from Planet Travel Holidays sent us their ultimate guide on the Best Kitesurf hotels for 2020, and it's got us all excited for the rest of the year!
Every year, multiple times a year, the team from Planet Kitesurf Holidays scour the globe for the very best hotels for your next kiting holiday. They are on the hunt for luxury accommodations, amazing dining venues, fantastic facilities that families can enjoy, sumptuous spas, all at value for money prices. Here are their top choices of hotels for a kiting holiday in 2020:
The St Regis, Mauritius
Located at the iconic kitesurf spot of Le Morne, the St Regis Mauritius offers exclusive luxury accommodation at unbeatable prices. This family-friendly resort has one of the best kids clubs in the world and plenty of all inclusive activities for non-sporting partners and families to enjoy. But what's even better is that they have a VIP kitesurf centre on site and with Planet you can get 10% off their premium package. Planet is also offering 50% off accommodation, a free upgrade from half board to full board, a free sunset yoga and thai chi session per week, and in addition 2 children sharing the parents' room 'eat, stay & play for free'.
Preabeach Villas, Brazil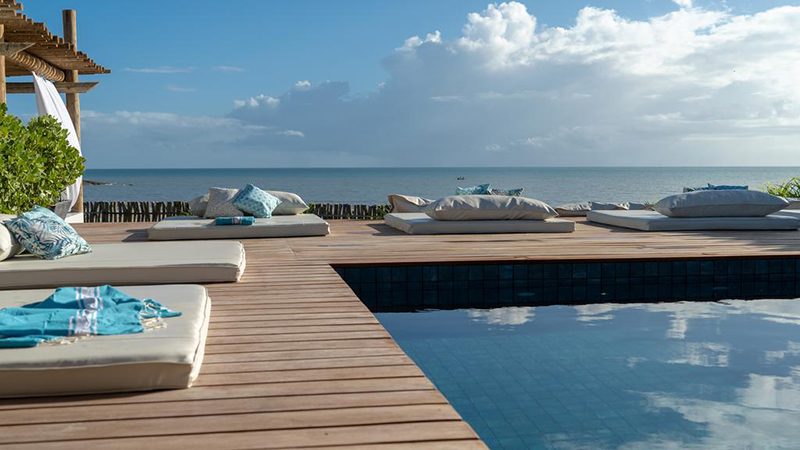 The Preabeach Villas are four private villas located, as the name suggests, directly on the beach. The villas are centred around a beautiful pool and offer an exclusive hotel feeling with panoramic views of the kitesurf spot. Offering great value and excellent quality from June to January, when the wind is at its best, this is the ideal exotic getaway for your summer holiday.
Kempinski Soma Bay, Egypt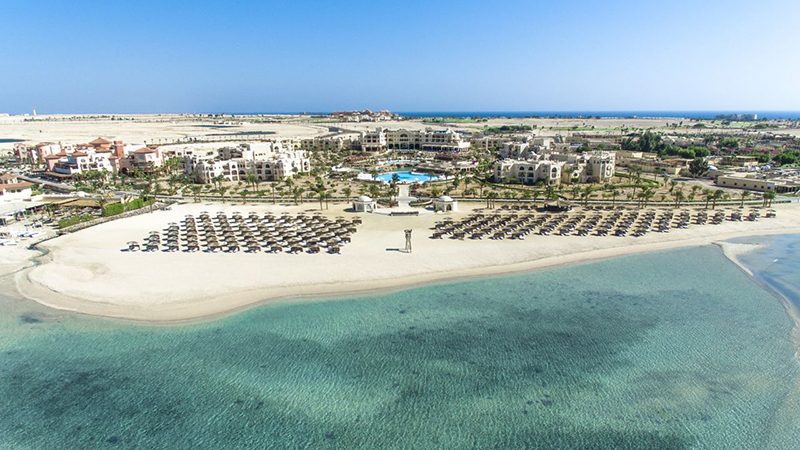 Located on one of the finest sandy beaches in Soma Bay, with an impressive landscape of pools, waterfalls and lagoons, the Kempinski Hotel promises luxury facilities complemented by friendly service. This is one of only a few truly five-star properties along the Egyptian Red Sea coastline. Travel to the Kempinski Hotel in Soma Bay with Planet Kitesurf and you'll get 25% off your stay.
La Tour D'Eole, Dakhla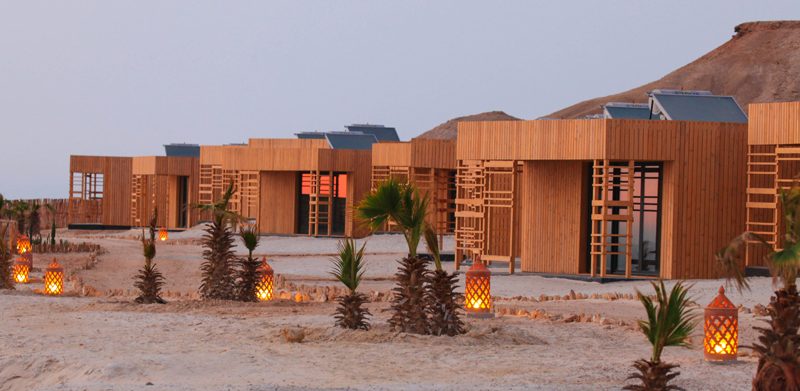 According to Planet, La Tour D'Eole is the best camp in Dakhla by a long way! This beautiful eco lodge features simple, yet stunning, private bungalows and a nice swimming pool. The property offers direct access to an uncrowded superb flat-water kitesurf 'pool' at high tides, in a beautiful natural surrounding. There is also a gorgeous restaurant area serving delicious local cuisine – aka. really amazing food!
FeelViana Hotel, Portugal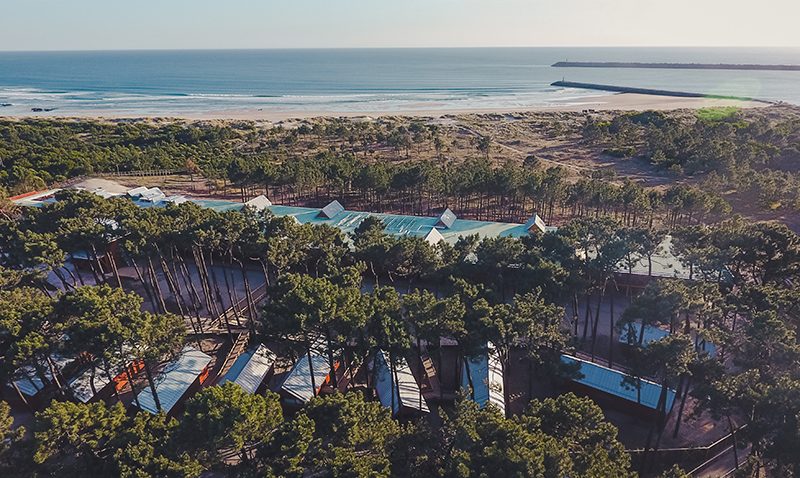 An excellent choice between May and September, the FeelViana Hotel is a true sports hotel and offers a massive range of sports, not just kitesurfing, and the incredible value for money. The hotel also now also offers lessons in Wing Foiling – the latest innovation to the sport. Planet also offer exclusive foiling and wave kitesurfing camps at FeelViana with the team from progression.
Anantara Dhigu, Veli And Naladhu, Maldives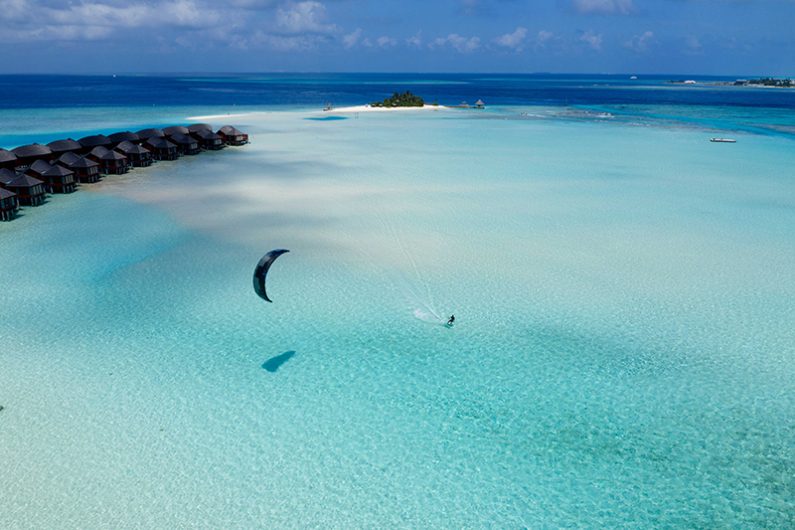 Anantara Dhigu, Veli and Naladhu is a string of three glorious Maldives resorts – stay at one and use the facilities of all three! Here you will find the best kitesurf / general water sports centre in the Maldives with great equipment and instruction as well as fantastic snorkelling and diving opportunities and an array of other water sports facilities. When you travel to the Maldives with Planet you can look forward to 30% off plus a free upgrade to half board!
Zanzibar Luxury Villas, Paje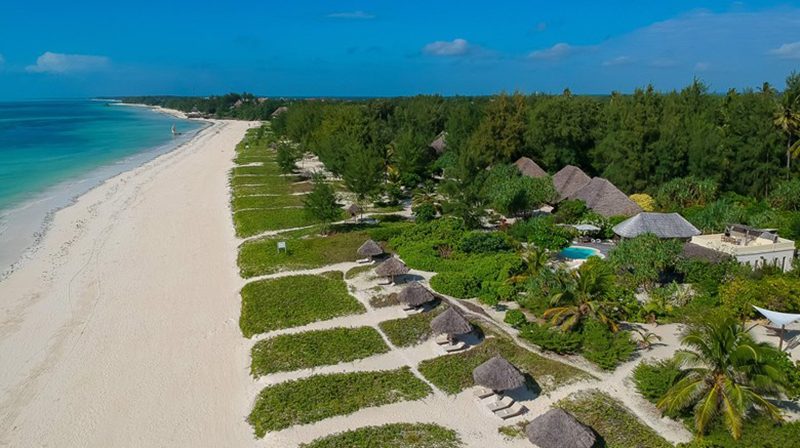 The Zanzibar Luxury Villas is Planet's recommended five-star high-quality beach resort in Paje – this stunning and beautiful property oozes class and refined attention to detail. A stay in Zanzibar is all about being outdoors and the resort offers activities and excursions as well as options for authentic and high-end dining in two restaurants and three bars. The flat lagoon water and steady breeze in season makes this the perfect kitesurfing spot for beginners and advanced riders alike. Stay for 7 nights and only pay for 5, or stay 4 nights and only pay for 3. Plus, you could get an additional 30% off your stay on selected dates with Planet!
Anantara Mui Ne, Vietnam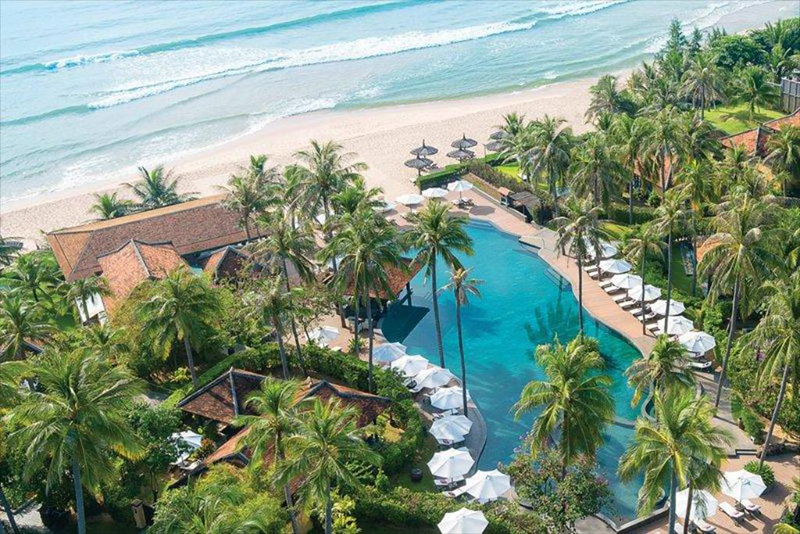 Anantara Mui Ne Resort and Spa is located on the beachfront in Vietnam and features a fantastic watersports centre at the resort, as well as amazing spa and wellness facilities. Linger a little longer with more days to savour and more nights to remember in Vietnam with Planet Kitesurf's great offering at the Anantara Mui Ne. Stay three to seven nights and save up to 25% on accommodation or stay eight nights or more and save up to 35%!
Bahia Mar, Southern Mozambique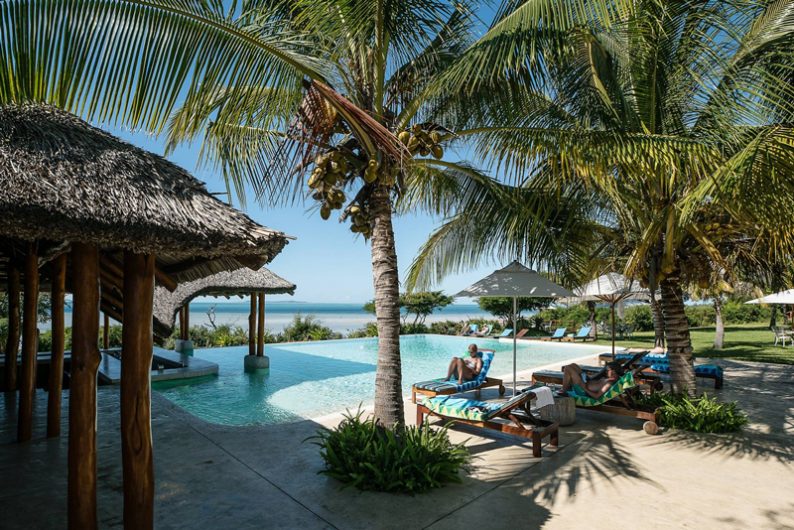 Southern Mozambique is a great option for a kitesurfing holiday between August and December – a time of year when many spots are not at their best. Bahia Mar is a boutique hotel located right next to the kitesurf and dive centres in Vilanculos with amazing spacious rooms and a gorgeous infinity pool with fantastic views.
Hotel Paracas, Peru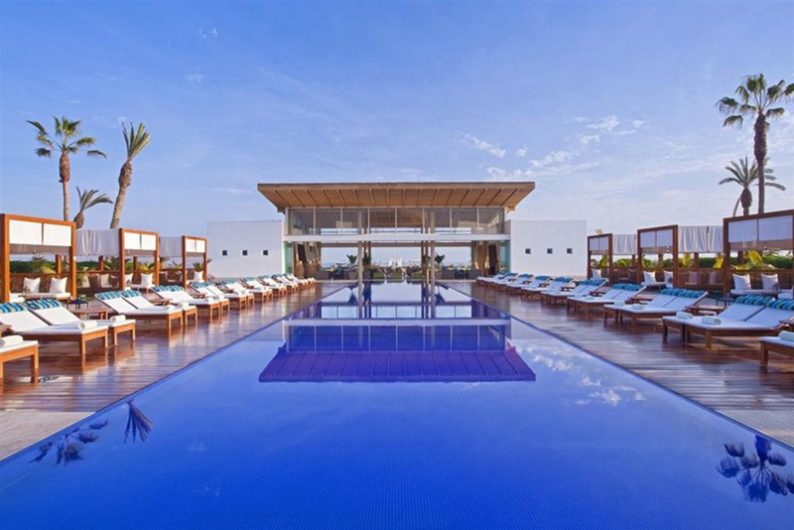 Paracas is a real hidden gem! One of the world's most untouched, yet most amazing, kitesurf locations. Paracas features a huge flat water lagoon surrounded by a stunning nature reserve and wildlife sanctuary with amazing wind reliability for 80% of the year. Hotel Paracas offers a stunning luxury hotel right on the lagoon, definitely the best hotel on the spot. Budget allowing, the pool suites are worth every penny!
Preskil Island Resort, Mauritius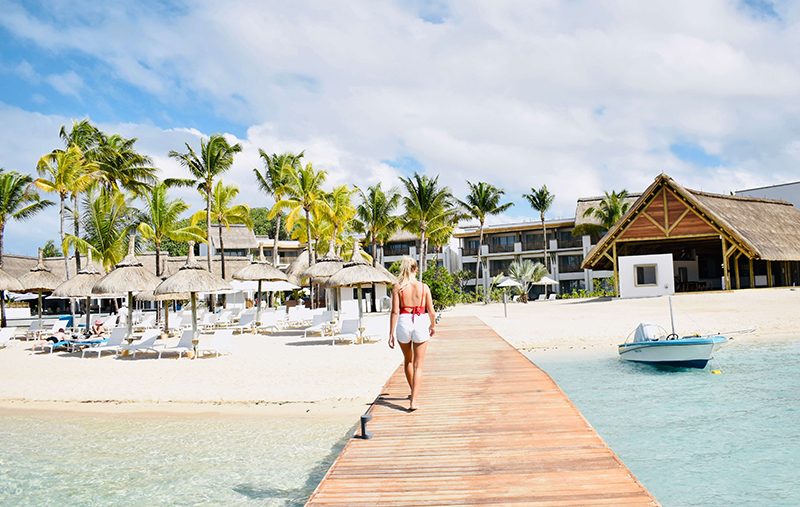 Preskil Island Resort, located in the Pointe d'Esny area of Mauritius has been newly renovated and offers fantastic value for money. The hotel is set on a private peninsula surrounded by a vast blue lagoon that is a haven for kitesurfers. One of the best kite schools on the island is just a short boat transfer away and offers top quality instruction as well as some of the best foiling on the Planet. Book your stay at the Preskil Island Resort in Mauritius for 2020 and get up to 35% off your booking with Planet Kitesurf Holidays.
So now you know where to go, what are you waiting for? Contact Planet Kitesurf Holidays today and book your 2020 getaway!