For a winter getaway, it doesn't get a whole lot better than Brazil. Which is why it's become such a popular migratory option for European and North American kiters. With greatness, however, comes busyness, so a few years back when Alex Maes discovered a spot with the same conditions as the famous lagoons a little further north, but with none of the crowds, he realized he was onto something special. Alex and Annelous Lammerts returned a few years later, fell in love with the spot again, and never really left. Jump forward three years, and the perfect lagoon is now home to a slider park, and has just hosted a KPL stop. It's been quite a journey.
Photos: Andrea Magarao
The Kite Mansion is a pousada located in Ícapui, three hours south of Fortaleza. Over the last three years, it has turned into our second home… In fact, this year we actually spent more time here than at home! We couldn't have a better place to be when the temperatures in Belgium and the Netherlands – our respective homes – start to go down.
The amount of time we spend here shows, as every year we've been building rails and adding features to our park. This year we can claim to have a proper kite park, with three rails and a kicker. And amazingly the final tour stop of the Kite Park League happened here.
We never imagined that could happen when we came here for the first time together in 2015 and filmed our first Triple S wildcard on our sketchy homemade features.
So, how has it come about?
Alex: It all started 10 years ago when my parents organized their first kite trip to Ícapui with our kite shop, Matos. A Belgian friend of my dad's was managing a hotel in Ícapui at the time and helped us discover this beautiful place in the south of Ceará, Brazil. We had some amazing holidays over there with wind every day. Once we arrived back home, my dad told Sam and Nico that this was one of the most amazing places to set up a pousada. They booked a flight a few weeks later to check it out and they never came back! The Kite Mansion has come a long way and it's crazy to look back at this amazing journey.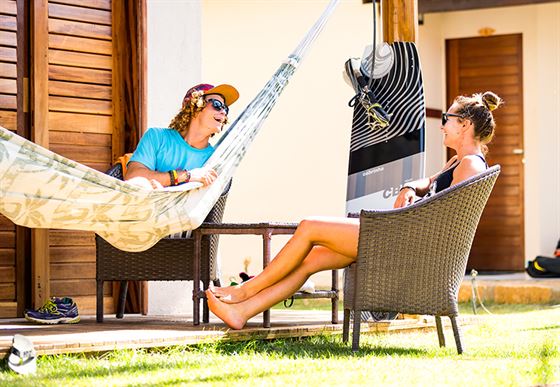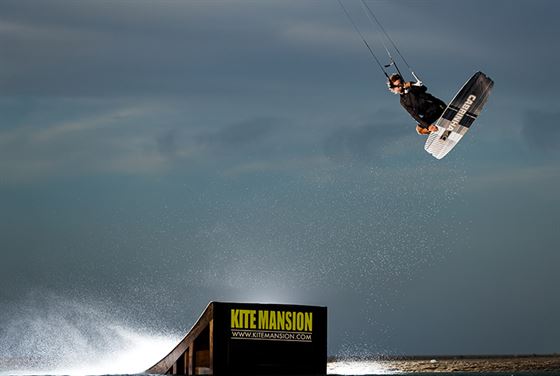 Annelous: The first time I came to the Kite Mansion was three years ago. Alex and I were in Uruau for two months and Sam, the owner of the Kite Mansion, asked Alex when we were going to visit them since it's only a two hour drive from Uruau. In Uruau there were some arrangements between the locals and the kiters which meant we could kite in the lagoon during the week but not during the weekends. This gave us the perfect opportunity to go visit Sam and Nico. I had never been to Ícapui and also Alex hadn't been there for a few years. We went to visit and while Sam was showing us around we came across an amazing lagoon that appears at low tide and is only 10 minutes away from the pousada. We went back to Ícapui every week from then on – the lagoon was so good that we didn't want to leave.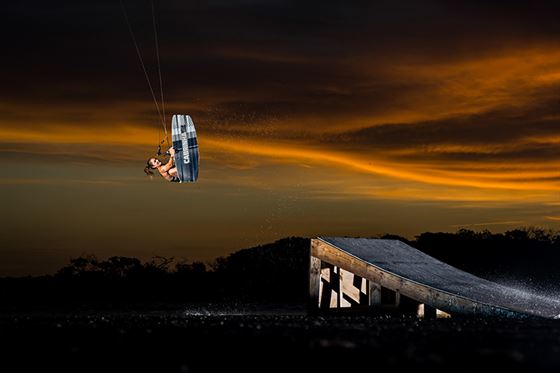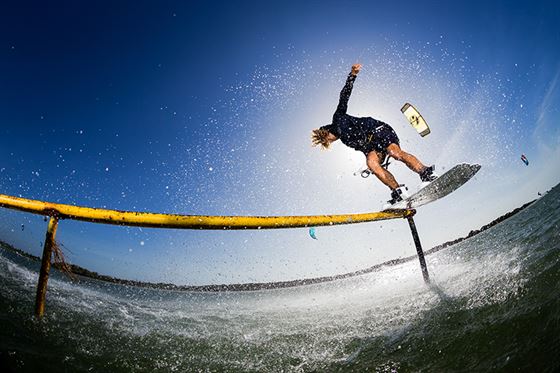 At the time we were also just getting into park riding and we decided we wanted to build some rails and a kicker to film a wildcard video for the Triple S. Sam and Nico were motivated to help and it wouldn't have been possible without them. We went to the hardware shop with a design of the rail we wanted and we built a sketchy kicker and a handrail on wooden legs. We didn't expect the handrail to be so heavy and we needed at least four people to move it! But we had made our first rail project happen and we promised Sam and Nico to come back the next year.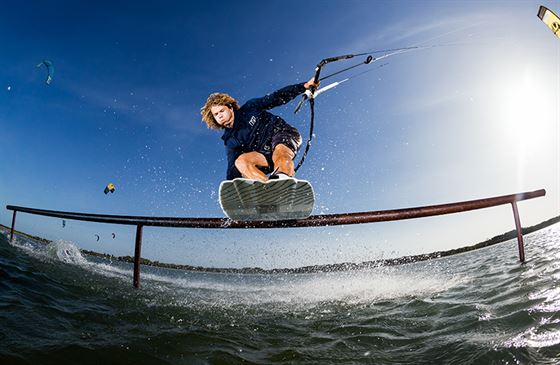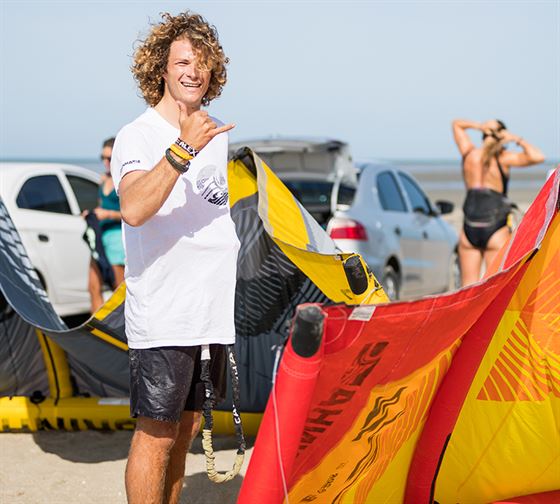 We came back as promised and decided to spend all our time at the Kite Mansion. Over the years we had seen enough of the famous lagoons and we couldn't wait to ride our empty lagoon again. During the off season, the Kite Mansion had completely changed, with all new bungalows and rooms, and with a pool with a view right on the kite spot. We couldn't believe all the work the guys managed to get done and they had turned it into a world class kite destination. Also, we found out that we could put the metal rail that we built the year before in the lagoon. The rail was so heavy that we could just put a buoy on it and leave it there when the tide comes up.
Alex: The good thing with heavy handrails is that they sit on the bottom and don't move at all. If you have big tides at your home spot then having a floatable rail can be a nightmare, but with these heavy rails you only have to flip them back up, figure the right angle and you are ready to go.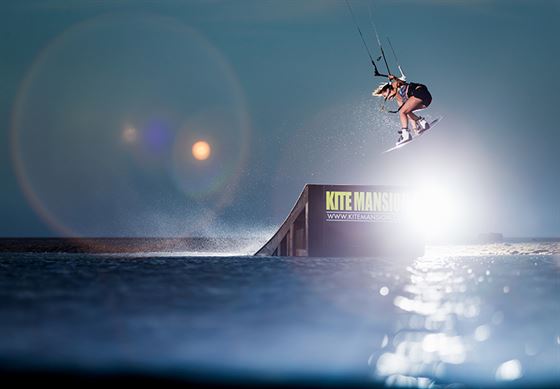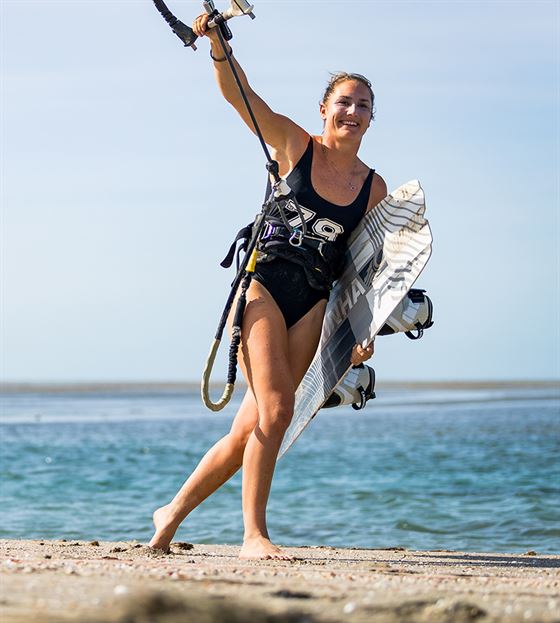 Annelous: Last year, together with the Kite Mansion crew, we built the first proper kicker in Brazil. We were lucky to have the help of Xavier Decour, a good friend of ours and owner of La Source cable park in France. The first design of the kicker we drew looked pretty good in our eyes, but when we got the dimensions to Xavier we found out we made the kicker way too steep with way too much kick! We changed the dimensions and the first session we had on it was just unreal. We realized we had made a proper kicker and it turned out that we actually made the best kicker we have ridden on with a kite so far. We definitely learned a lot from last year in terms of storing the kicker and making different anchor points. Now we have anchors set up on the right, on the left and on the place where we store the kicker.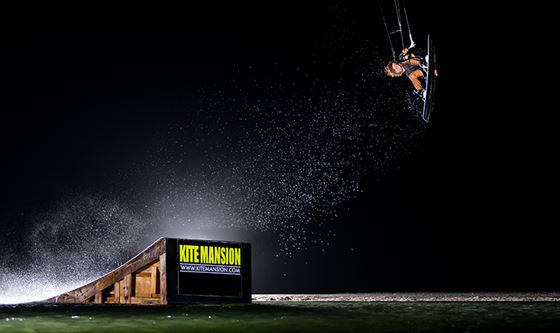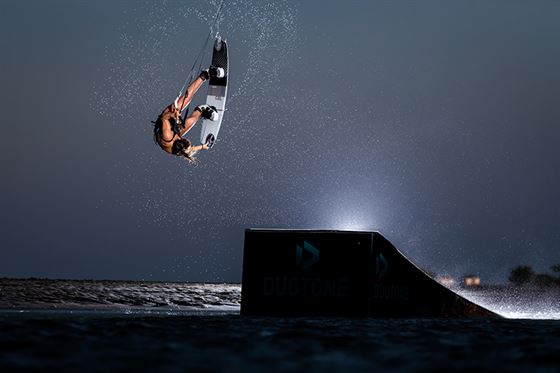 Here we are now, the best park riders of the world are lapping in our kite park and we've got a stop here for the Kite Park League. So we started from zero and have had plenty of setbacks along the way, but with an amazing crew we have managed to realize our dreams and create our own little paradise here…
This article originally appeared in TheKiteMag #29. To subscribe, go here.