Sometimes you need to go for quality over quantity, so wave and strapless freestyle competitor Reece Myerscough decided to up sticks to a different part of Vancouver Island, where the wind might not be as consistent, but delivers up way better sessions.
You've heard this multiple times already in 2020, but here it is again: once Covid hit, I found myself living at home feeling like my riding wasn't progressing like it needed to.
The conditions for kiting are fairly consistent in Victoria where I grew up. I can kite almost every day in the spring, summer and fall. But the wind never properly fills in on the surface of the water, making it difficult to do strapless freestyle, and it's over an hour's drive to the nearest breaking wave. Unfortunately, our other world class kiting location Nitinat Lake was closed off for the season due to the pandemic. I needed to get somewhere in Canada that had proper conditions year-round.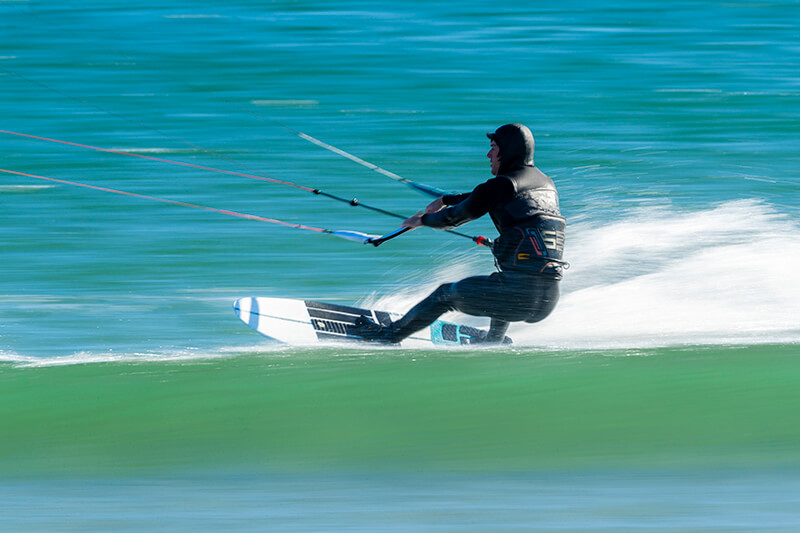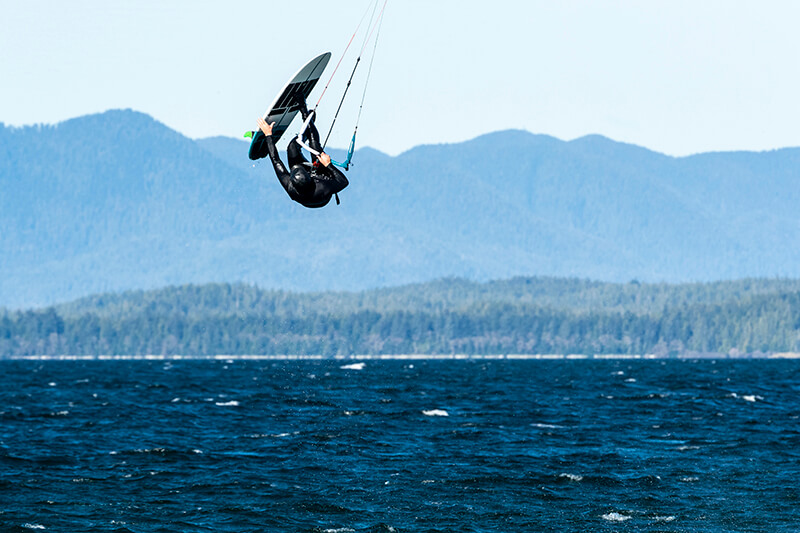 Tofino seemed like the solution. I had contemplated moving there before, but with all my traveling and competing it would have been impossible. The wind in Tofino is not as consistent as in Victoria; it's windy maybe once or twice a week, but the quality of the sessions is much higher. The progression of my riding from one session in Tofino is basically worth 10 sessions in Victoria. There is some form of surf every day of the year and it's only a five minute drive from the town to most of the beaches. There are a multitude of different beaches that you can kite based on your preferred conditions. You can ride offshore waves in one bay, onshore in another, sideshore at another, or go for flat water behind the spit. When the wind comes from one direction you're riding frontside, when it comes from the other you're riding backside. So when everything stopped, there was never a better time in the history of the universe to make the move.
I found myself landing in Tofino at the end of the summer, and between surfing and kiting I've been able to get in the water almost every day. The quality of the surf is pretty average most of the time but average is way better than nothing! And every now and then everything lines up for some world class sessions. It's definitely my favorite spot in Canada when it turns on.
The surf was pretty flat on this fall day and we were messing around trying to get some footage for a little video. I was decently powered on the 12m and spent most of the time doing speedburns and freestyle in the flats downwind of the spit. It almost felt tropical with the sun lighting up the green water and the pristine sandy beaches and rainforest in the background… ■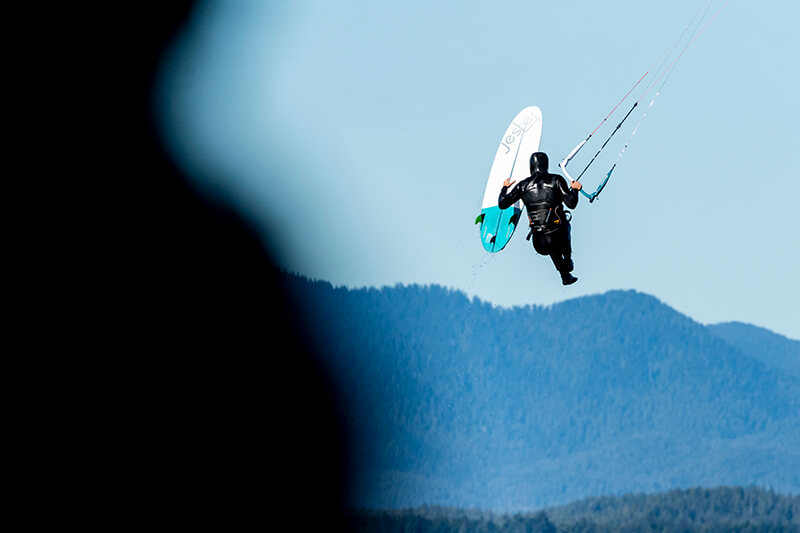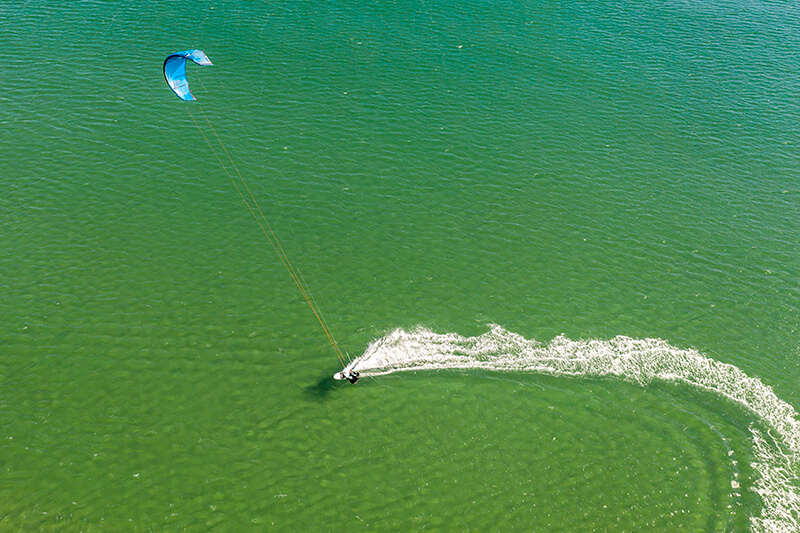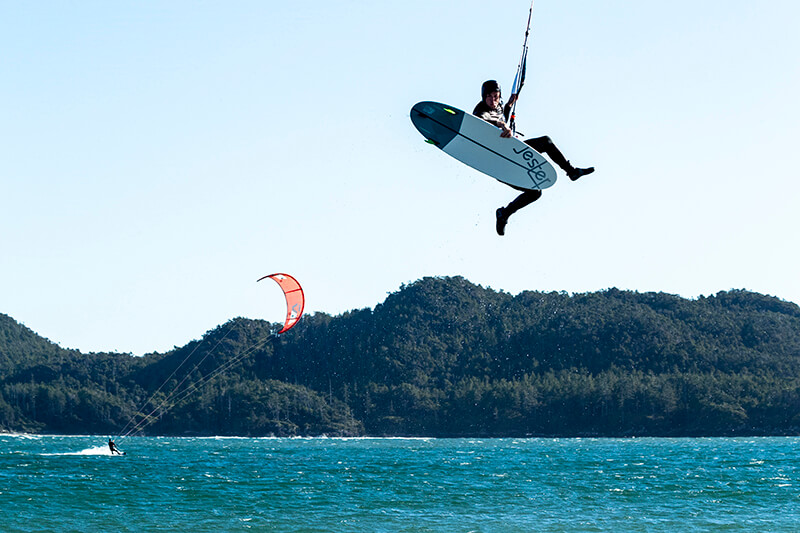 This feature originally appeared in TheKiteMag #40. To subscribe, head here.