Having decamped to Vietnam and lived the tropical-life dream there for the last few years (with periodic Indonesia strike missions to keep his thirst for wave slaying quenched), Rob Kidnie decided it was time to return to his motherland, rent a van, and live the backpacker dream for a few weeks…
After more than a decade of predominantly living and kiting in Asia and only visiting my homeland of Australia a month or so every second year, it was time to get back in touch with my roots. My partner Anna, a non-Australian, had visited a couple of capital cities in Oz but never really much more than that, nothing off the beaten tourist track anyway, or for want of a better phrase: she hadn't seen the real Australia. So what better way to show her the motherland properly than with a hardcore road trip…
I grew up and my family is still based in Sydney, so that is where our journey would kick off. Traveling in Australia isn't the cheapest option on the planet, but can definitely be one of the best. Australia has so much wide open space, full of raw beauty and incredible wildlife. At times it feels a little bit restrictive in terms of government regulations, with signs that prohibit some of the most mundane activities, such as: no swimming here; don't park here too long; have you got a licence to scratch your nose? (That last one I made up by the way, you can still scratch your nose in Australia.) But the swimming in certain areas is real, I guess a lot of that is due to the amount of tourists that drown regularly. Do you know what the most dangerous sport is in Australia? Rock fishing!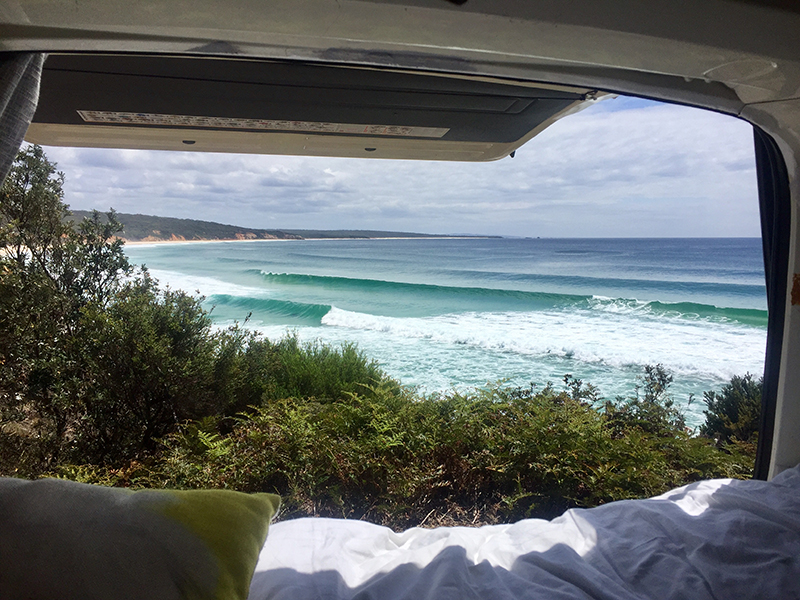 VAN LIFE
The best way to make your travel dollar go further is grab yourself a set of wheels that you can sleep in as well as fit all your toys in, and hit the road in a direction as far away from a capital city as you can get. Not the most glamorous way to travel, but one of the most economical due to the savings in accommodation. An added bonus is the amount of sunrises and sunsets you will have as you camp on headland after headland, polishing off fresh caught seafood. Then there is the variety of native wildlife that will pop over to say g'day, and not just the two legged fair-dinkum local Aussie variety. We're talking about birds, reptiles, and of course marsupials.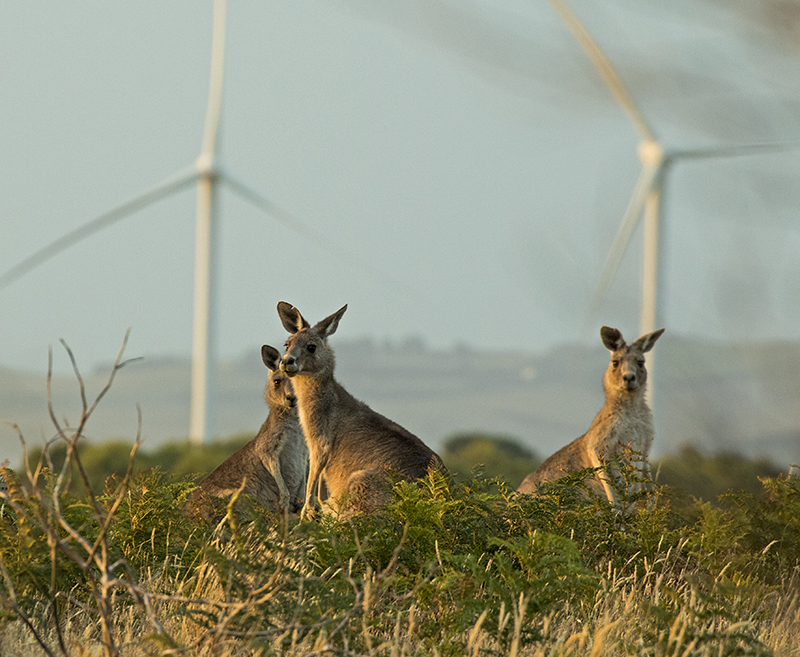 Our search for a home on wheels commenced slowly after scouring Gumtree and online classifieds websites for a couple of weeks with no success, only looking at a few too many stinky backpacker vans that would have circumnavigated Australia a fair few times. We finally got lucky and with some thrifty negotiations we scored ourselves an old school Toyota pop-top camper with a fridge and cooker from an elderly lady as she was getting put into a nursing home by her family, which was weird as she seemed as fit as an ox to me. Apparently her family had insisted…
The van was 30 years old but had low mileage and was very rarely used so it was a bit of a bargain. We got the new kitesurf mobile up to scratch for our mission by chucking a new set of tires on it, a solar panel, and a fresh second battery. We were ready to hit the road and start enjoying all the things that van life and living off the grid has to offer. But first we had to pack in four kites, three bars, five boards, two spear guns, wetsuits, two fishing rods, camera gear, food, Anna's 20kg of cosmetics, and the rest of our personal effects. I don't know how we did it but managed to somehow shoe horn it all in.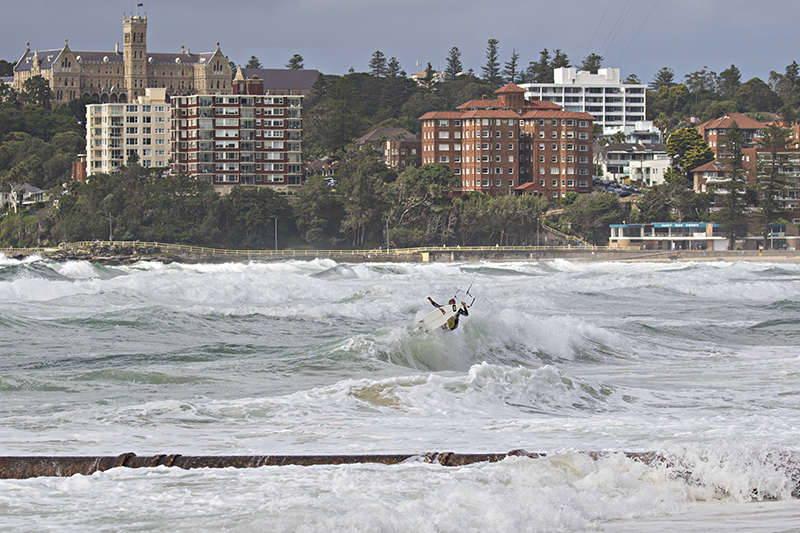 THE DEEP SOUTH
Now normally most people traveling Australia head north to warmer weather and coconut tree lined beaches, something I had done heaps of times on surf trips and family holidays growing up. In hindsight we probably would have seen better conditions, but I wanted to try something new and head south on the road less traveled. This way it would be a new experience for both Anna and I. Nothing better than new experiences when it comes to kitesurfing travels. The biggest negative we faced heading south was that we were going to have to rubber up, thankfully this wasn't such an issue when we were packing a full selection of the latest Mystic neoprene. And I was pretty happy to exchange colder water for empty beaches and lineups.
So we headed away from Sydney into the colder climes of the picturesque southern coastline of the state of New South Wales… Stacked with white sandy beaches bracketed with rocky headlands and covered by lush temperate rainforest – we knew our adventure had begun in the right way. As we camped at one isolated beach after the next, we would often have breakfast with kangaroos before a surf, and then finish off with a kite in the afternoon sea breeze. The further south we went, the less people we came across surfing, and hardly ever saw anyone kiting. Our goal missioning south was to find world class waves and hope the wind cooperated. But wave kiting is a cruel mistress and more often than not we ended on the open sandy beaches with onshore-ish conditions struggling to stay upwind. But we had set lofty goals for this trip, so we endeavored to score a few epic glassy side-shore sessions.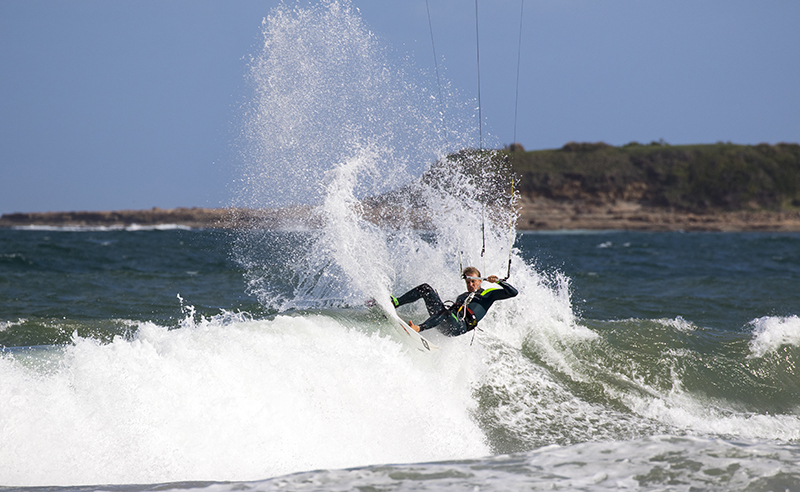 This mission was predominantly kiting focused but had the fall back plan of paddle surfing, fishing and spearfishing. With the freedom from jobs and with our mobile home and the never-ending coastline, it wasn't hard to keep busy. We cruised down the coast checking out point break after point break for potential kite spots. I didn't really know so much about the surf breaks around the south except for the main famous breaks, but most of the famous surf breaks aren't really kiteable as they're normally in a wind shadow from the cliffs. Also, locals in these areas are normally old school hardcore surfers who aren't really so friendly when it comes to telling you where their favorite breaks are. But we had a few 'must hit' places so basically we would scan the forecast daily and scan the map and try and decide where would be the best place to try our luck.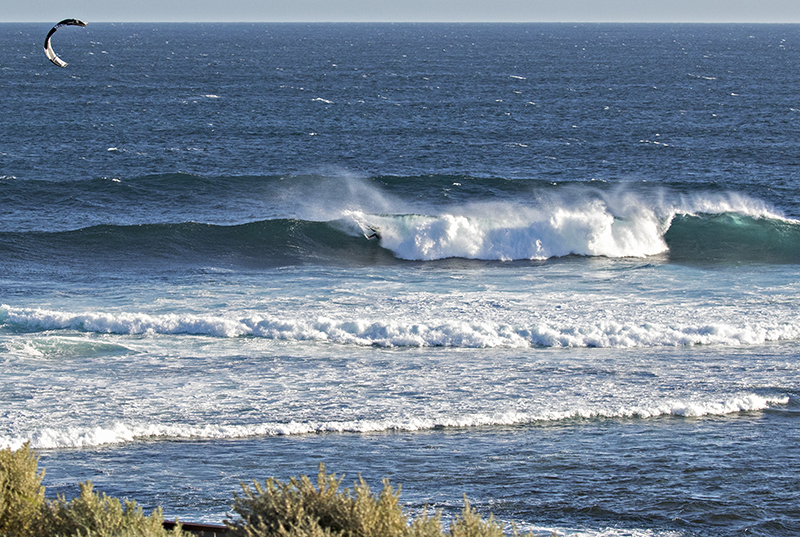 SASHIMI SUPPERS
Most days we would drive to the most exposed headlands that would cop the prevailing wind and wait. We did quite a lot of waiting and my spearing and fishing skills definitely improved. Not to mention our culinary skills preparing the ocean catch. But we did get lucky sometimes and had many memorable sessions. And to be totally honest I probably missed a couple sessions because of the crazy conditions and having no one else around for moral support. The one day I'm kicking myself for not getting out was at the Twelve Apostles of the Great Ocean Road in Victoria, one of the major tourist attractions down south. The place is super rugged coastline with 50+ meter cliffs and some of the wildest oceans you can imagine as it pretty much faces Antarctica. The swell would have been about 10 foot and with not the strongest wind, but maybe kiteable-ish. I found a tiny beach to launch but didn't do it. My excuse (and I'm sticking to it) was that it was too early in the trip to destroy a kite. I decided to wait until the next day for stronger wind. But the wind never came…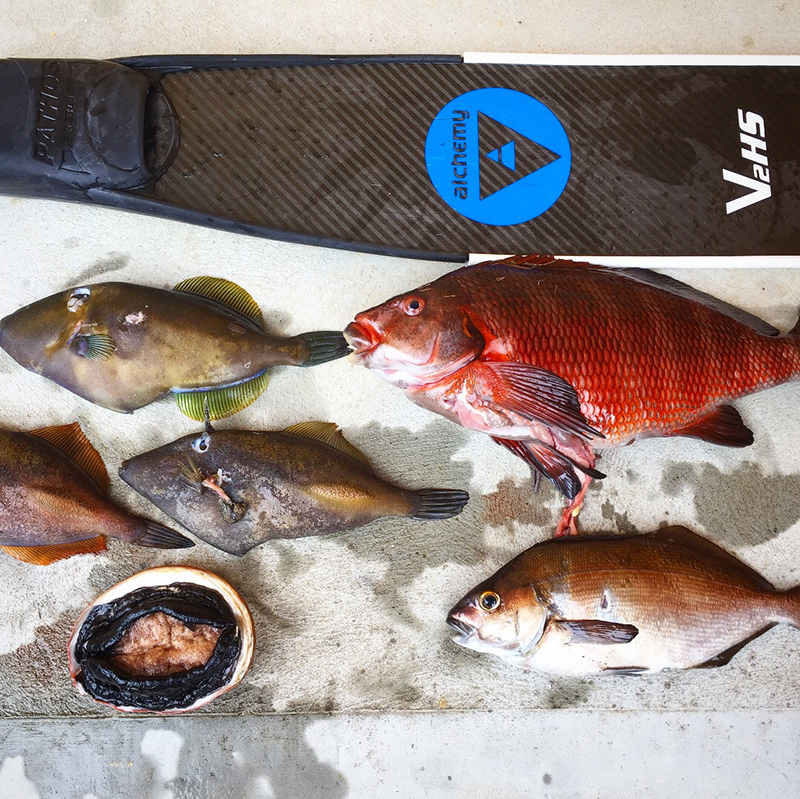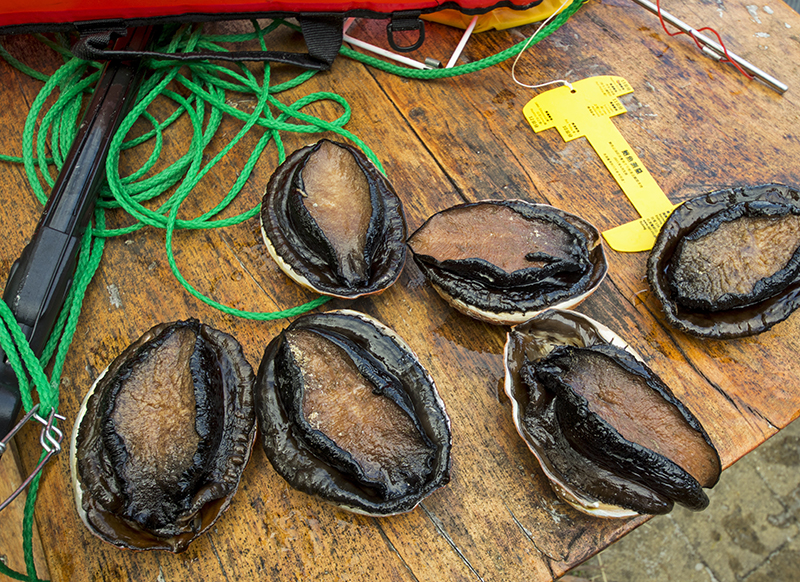 THE END OF THE LINE
From here we put the van on a ferry to Tasmania, the small island right at the bottom of the map of Australia. We had heard a lot about Tassie, it is a place a lot of Aussies never go to, let alone overseas tourists, but the ones that do go are left wanting more. And we definitely wanted more… The first thing we noticed getting off the ferry was how crisp and fresh the air was. It was like breathing real air for the first time. The beaches with their latitude in the Roaring Forties were wild as hell. And I don't even want to think about the creatures that live in the sea. There is an app in Australia called 'Dorsal Watch' which people report shark sightings on. I never downloaded it, but enough 'friends' sent me screenshots of reports if they thought I was in a certain area. I think if I had that app myself I would have never gone out…
The conditions in the Roaring Forties are eye opening for sure. Especially for a guy that spent the majority of his kiting life in warm water close to the equator like me. With the colder winds coming in from Southern Ocean, the 11m was more often than not left in the belly of the van in favor of the 5 or 7m. The colder water also brought a new challenge I have never experienced: kelp. Long thick, leathery bull kelp. Not something you wanted to get your lines caught in, let alone your body after a wipeout. It is such an eerie feeling to experience the frigid, bull kelp laden water…
We spent a few weeks in Tassie and found a few awesome looking spots, but just weren't lucky enough to score wind and waves at the same time. The east coast Tassie was mind blowing, postcard type beautiful. The south coast was beautiful but more rugged and tricky to navigate with too many crazy headlands to make the kiting epic. The west coast is what blew my mind with some of the harshest conditions I have experienced. On a good day it is breathtakingly beautiful, but as soon as it got stormy it put on a dramatically different face. It has been described as one of the most treacherous places on earth. Legendary round-the-world yachtsman Robin Knox-Johnston described it as "a real bastard of a place"… We managed to get a few fun sessions and got a taste leaving us wanting more. Our time in Tassie was epic, and we will definitely be back to tackle it again. But the next trip in the old kitesurfing campervan will be to the north west desert of Western Australia. Just a short hop of 4500km from the east coast… So stay tuned. The place is meant to be insane.
This article originally appeared in TheKiteMag #28. To subscribe, go here.