Whilst planning their wedding, Jurre (31) and Suus (32) suddenly decided to change course – to sell everything, refit a sailboat (called Yndeleau) and sail the world instead, discovering the most amazing and remote kitespots with their own 'house', and working remotely to keep the dream alive! They are no professional kitesurfers, and unfortunately for them, no millionaires either but… they are living their dream. TheKiteMag follows their journey.
---
"Oh no! The track of storm Gonzalo has moved further south. The eye will pass right over our heads now…" Suus opens her phone for the 10th time this half hour. We are on top of the forecasts, comparing different models and different advisories. It feels like it's the only thing we do these days. Just 2 days ago, a tropical depression in the Atlantic Ocean turned into a tropical storm named Gonzalo, and predictions indicate the development into a category 1 or even category 2 hurricane. And now, it seems that it will pass right over Yndeleau. "Ok. We have to run! Where are we going?" I reply.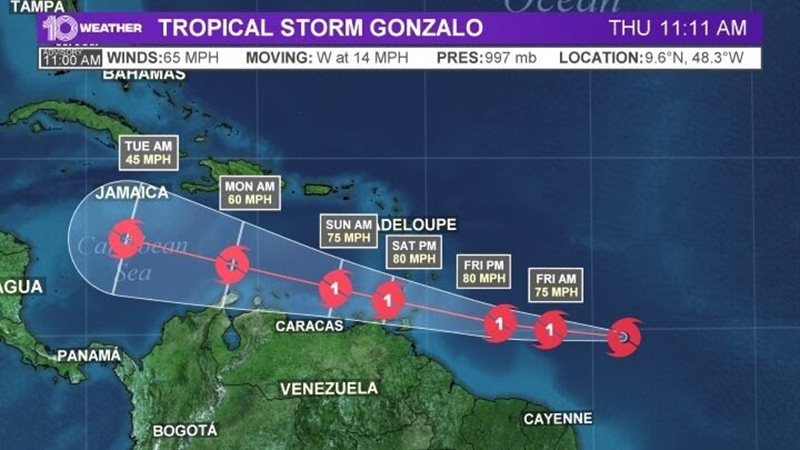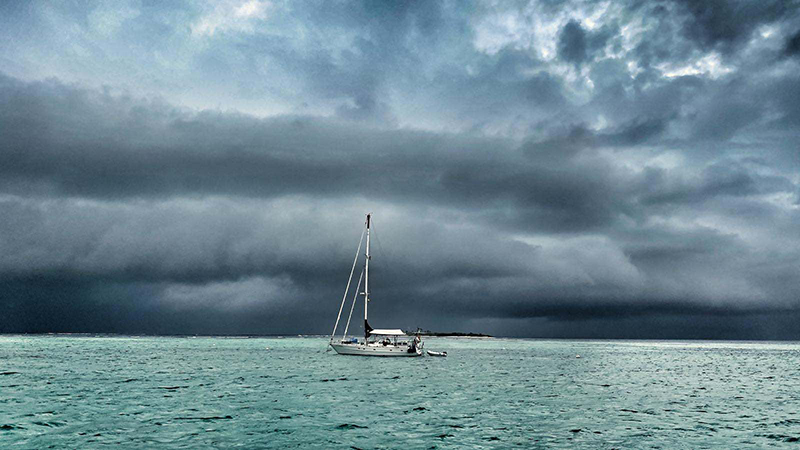 We are battling against the wind. Rain, heavy gusts and large waves are smashing into the bow of Yndeleau. We decided to run north. The wind and thunderstorms, that anticipate the real storm, have already caught up with us. We feel hit by a truck and we still have many hours to go. But every mile we make, is one mile further away from the storm. 20 hours after we left Mayreau, an amazing kitespot, we arrive in St. Lucia at 04:00h at night. We caught two fish along the way, that's a bonus! A Mahi-Mahi and our first Tuna ever. Before diving into bed, safely behind our anchor, we enjoy a beer and fresh sashimi. This hurricane run turns out to be not too bad.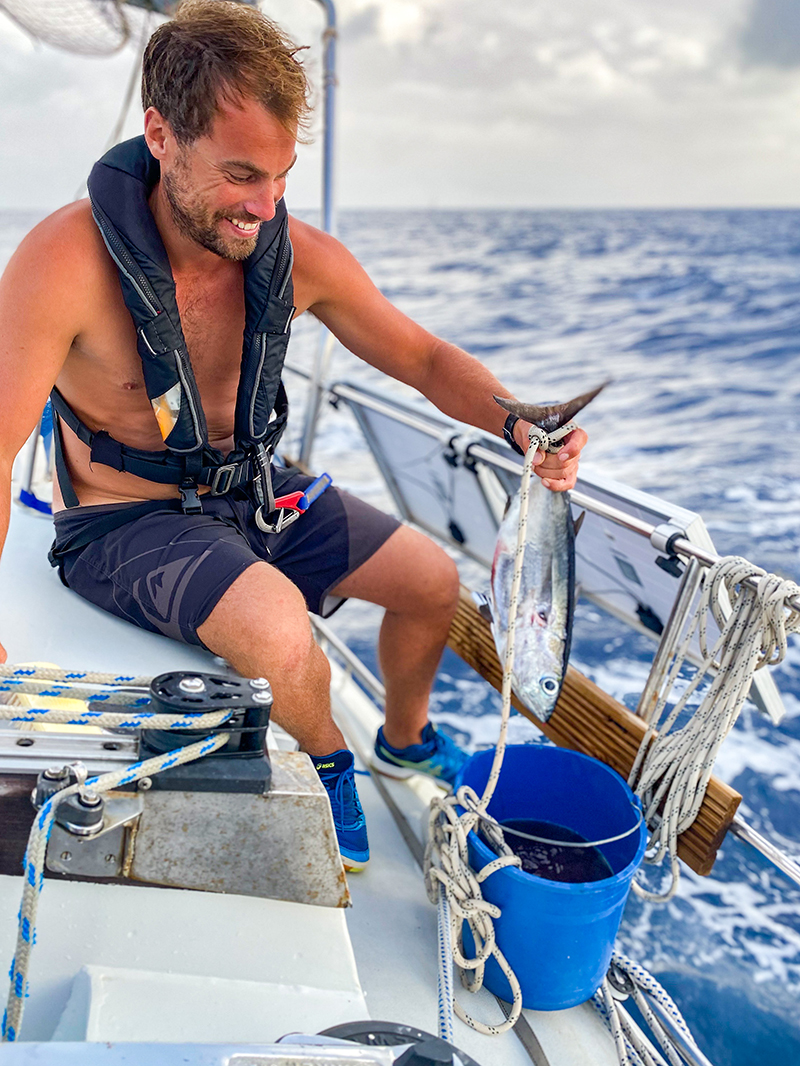 On waking up, we see the storm passed further south than anticipated. Conclusion: we made the right decision. But we can't chill just yet – another storm, again a potential hurricane (later named Isaias), is developing and could hit us. So we decide to run south, back to the Grenadines. After a night sail we arrive in Tobago Cays. Normally filled with many, many boats, we're now here with only two other boats that we happen to know as well – private party in the Cays, this is pretty insane! Crazy how COVID-19 and the hurricane worked together to create this experience. While Isaias approaches, the wind increases and we have two amazing sessions in this paradise. We dodge turtles and go over the exact reef where we spotted two lemon sharks just an hour before. As I race next to our boat, I feel so alive. The power and unpredictability of nature made us run to the north and back south again within 48 hours. But now, it gives us 22 knots of wind and lets me fly over this blue water. I am almost hoping for more storms to come…
The hurricane season in the Caribbean runs from June to November. All islands north of Grenada have a high risk of hurricanes hitting them. Normally, serious hurricanes start to threaten the Windward Islands by the end of August. But this is a weird year. Sailing in this area during hurricane season, means looking continuously at forecasts and being ready to leave anytime. We keep our diesel and water tanks full, and the boat not too much in "chill status". Although this creates some stress, it also creates the opportunity to be with a small number of boats at the normally crowded, beautiful spots. The wind is less stable, but it can blow strongly. Together with the COVID-19 restrictions, the places we visit now are probably never going to be this empty again – a true once-in-a-lifetime experience!
Words: Jurre Witte
You can follow Jurre and Suus' adventure on Facebook, Instagram and on Youtube.