Crisp, clean, and loaded with high kiteboarding adventure…
TheKiteMag #27 is here. Subscribe now to get yours, or seek it out in magazine stockists and quality kiteboarding stores worldwide.
In the meantime, here's a taste of what's amongst those glossy pages…

PARADISE ISLAND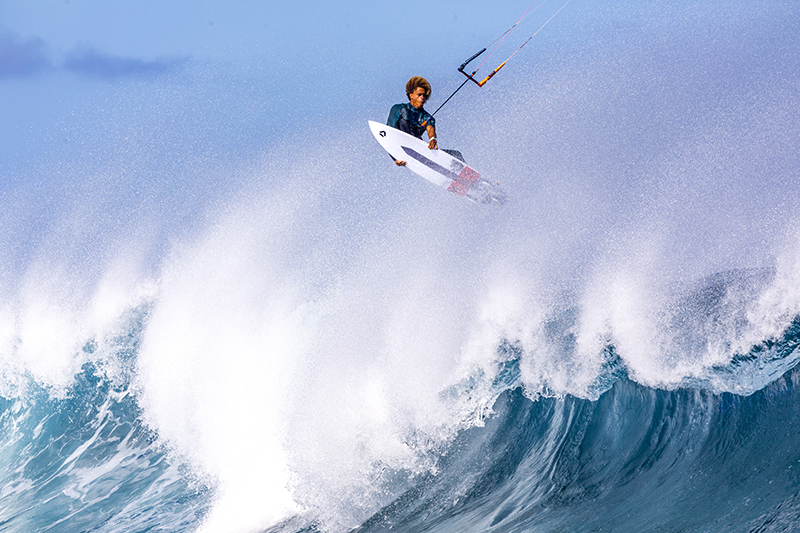 "As we started to approach the wave we could see this sick lefthander but about two miles out on a reef in the middle of the ocean. The waves were pretty much the ones you dream of: double overhead, barreling,
super-hollow and with no one else about. Just epic, clean and perfect. The photographers were freaking out, but I was a little serious at this point – I was looking at the waves and thinking about the spot which is also pretty well known for sharks."
On an island in Mauritius that'll remain nameless (and despite the underwater wildlife potential) Matchu discovers paradise and pure stoke.
Take the journey with him…


FAROE ISLANDS: A PLACE OF HIDDEN LAKES AND WEIRD THERMALS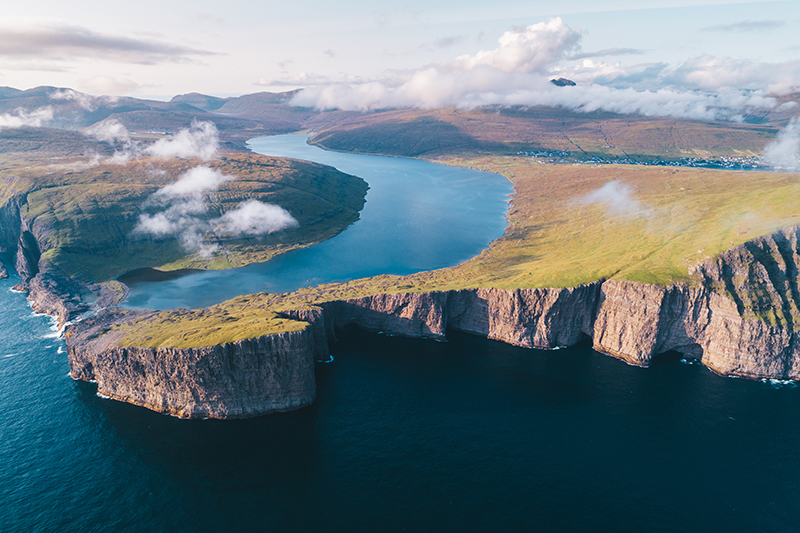 "What we did know about it was the images we had seen of the 'floating' lake above the ocean, surrounded by some 1000 foot high sea cliffs and waterfalls. Our plan was to kite on top of that lake, and above the waterfall and many other unridden spots around the islands. You may think the freezing temperatures and weather would be the biggest challenge, but that was by far the least of our worries."
Graham Howes and Nick Jacobsen leave Cape Town for some cold, wet action in the North Atlantic. In so doing, they discover a whole new world…


NAISH KITEBOARDING AT 20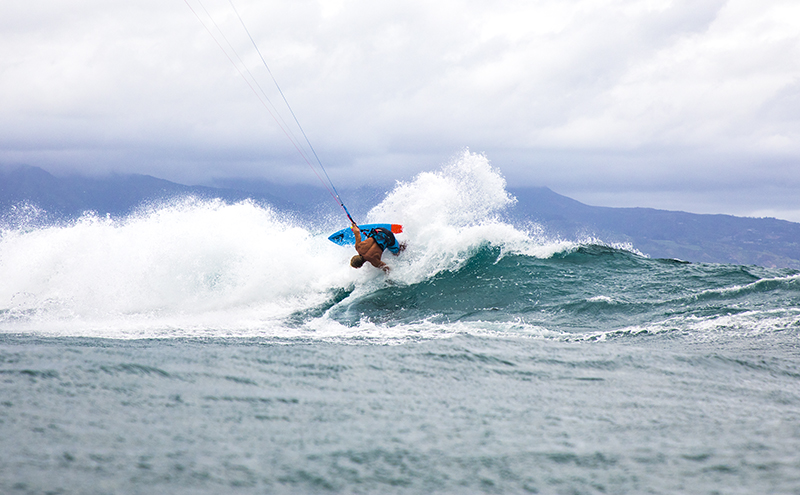 "Kiteboarding has certainly developed further than I initially projected. It was pretty damn extreme in the early days. Our introduction ad for the sport was a black page that said in white letters: 'Introducing absolutely the wrong sport for 99.9% of the world's population'. We have come a long way and so has the sport."
We have a 10 page interview with the legendary Robby Naish (seen above, still tearing it up) as the Naish Kiteboarding brand hits the big 2-0. No cake, no candles, just a full and frank interview of how far things have come…


TANGLED LINES: LIAM WHALEY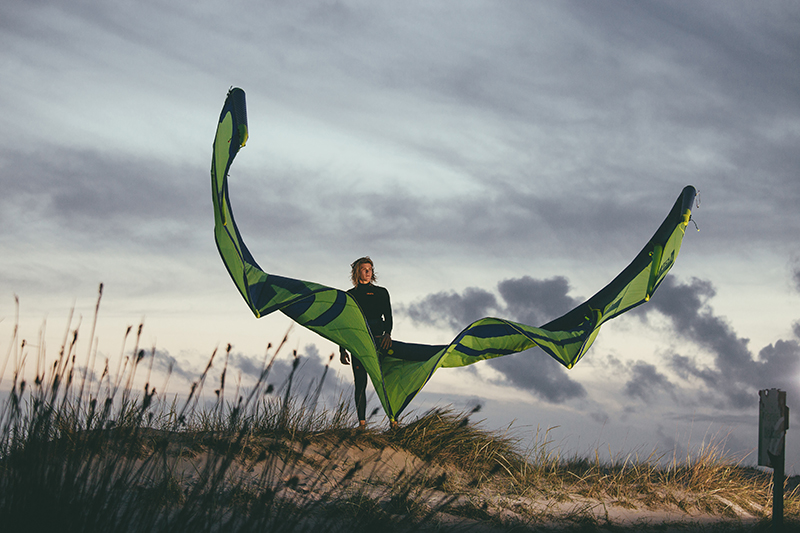 "It's definitely something fresh and exciting. I never imagined myself doing different disciplines other than freestyle but it's something that challenges me and that's motivating. Hopefully we keep progressing and this discipline keeps evolving becaus it's definitely one of the most spectacular ones."
Liam Whaley lets Lasse Walker (and us) in on his motivation for entering into the high stakes world of Big Air for this issue's Tangled Lines…


THE DREAM TICKET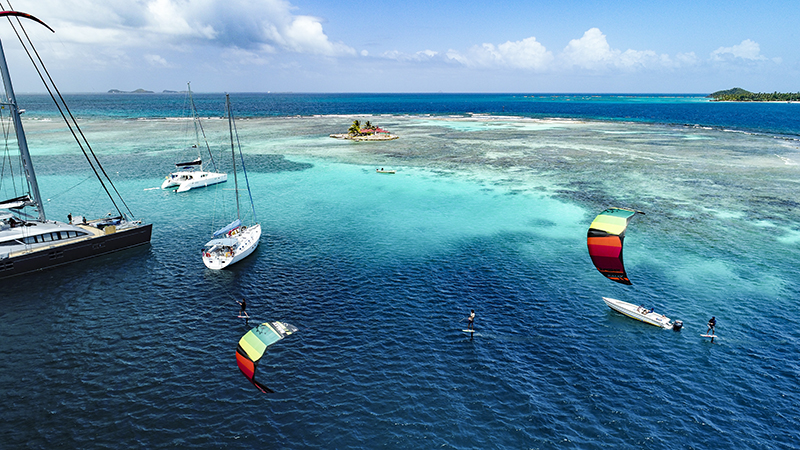 "Riding for a photo-shoot is very different to freeriding. We have a shot list and we grind it out until we have everything we need. People think we just have a jolly up during the shoot, but we work hard all week, and it's generally the most physically demanding week of my year!"
Trying his hardest to convince us of the down sides, Sam Light heads out on the trip of a lifetime with the Slingshot team, to one of the most beautiful locations on the planet, on one of the biggest catamarans in the world, that has its own staff, including white-gloved waiters.
You're gonna have to try harder, Sam…


SKROVA: THE ISLAND OF OPPORTUNITIES

"I decided that I needed a higher vantage point, so I stopped by a mountain, Skrovafjellet, that is 281 meters above sea level. It's the highest mountain on the island, so I climbed it to get a good view. When I reached the top I could see the beaches and the crystal clear water. I knew then that this was a paradise for kiters."
Kari Schibevaag has a knack for finding ultra-playgrounds in the north. This time she got really, really lucky…


MY BEACH: AARON HADLOW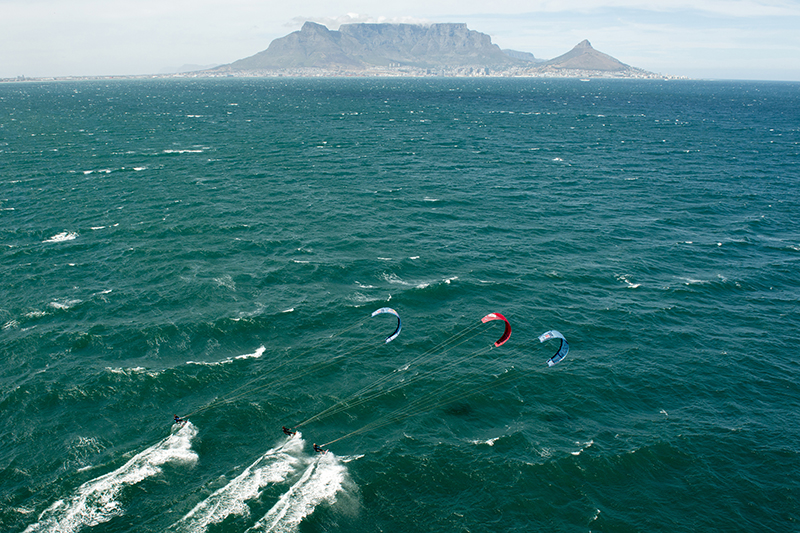 "I owe a lot to riding in this area. The tough conditions molded and prepared me for so many years of hard conditions on tour. It allowed me to practice hard tricks and take them to any other conditions around the world. It also became natural to kite in such strong wind and set me up to be competitive in Big Air events like KOTA."
The 5 x World Champion and 2 x King of the Air tells us why Kite Beach in Cape Town has made him the seasoned champ he is today…


PROFILE: NICK JACOBSEN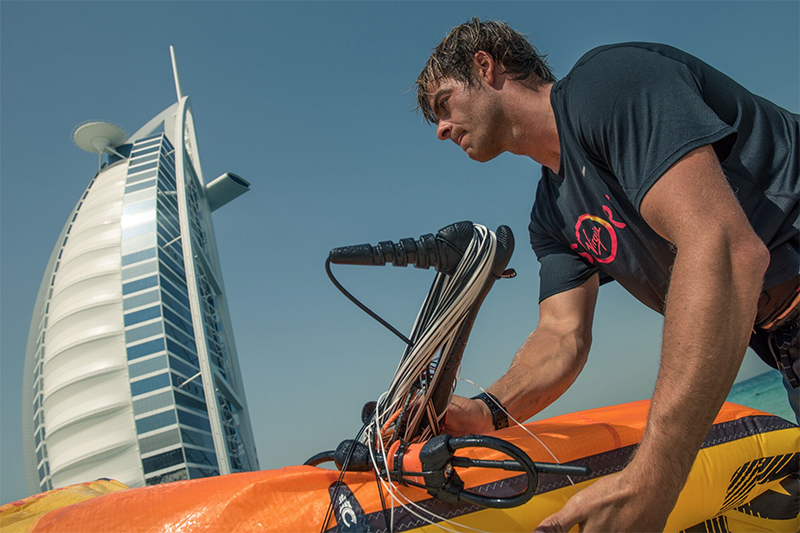 "To be honest, what I do now with a kite doesn't feel that crazy for me – it's more about creating an experience – I want to see how far I can take the kite and myself. It might look super crazy to others but to be honest, for me, it's not so much."
Coming with all the prerequisite 'don't try this at home' warnings, we find out exactly what makes Nick Jacobsen tick (and throw himself off the tallest buildings in the world).


FREE DUOTONE POSTER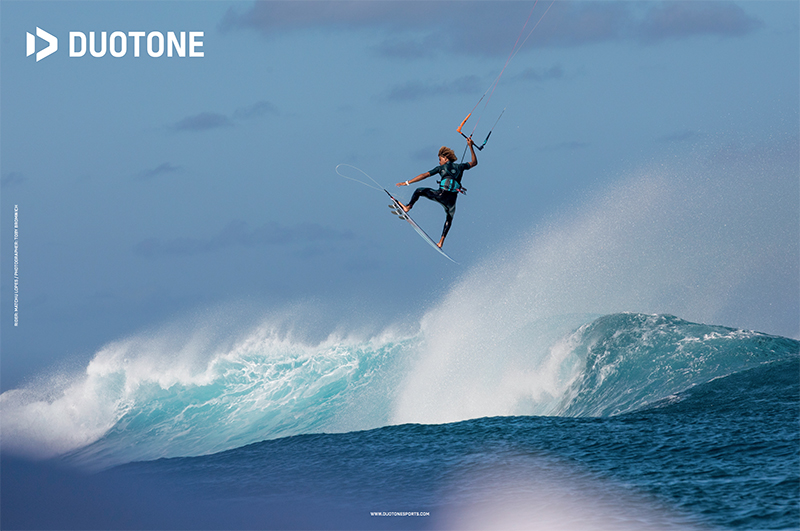 Celebrating the launch of Duotone, this issue we have a lovely, glossy poster for you, care of that nifty lensman with pretty much the best job ever, Toby Bromwich…


NEW SUBSCRIBER DEAL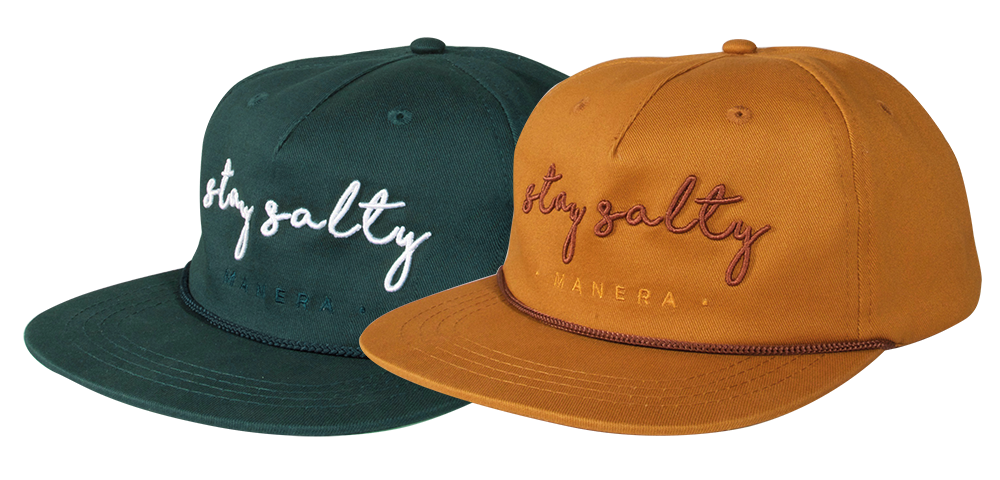 Subscribe now for SIX issues of TheKiteMag, a free TKM tee, AND a Manera 'Stay Salty' cap at a bargain price. And all of this delivered directly to your door…