It's that most wonderful time of the year… another drop of TheKiteMag premium magazine goodness through your letterboxes! And it's got all you need to daydream your way through the holiday season, including high adventure, awesome photography, spanking new kit, rider interviews and in-depth gear tests. The perfect post-turkey antidote. Check out our subscriber deal below, and here's a little glimpse of what you've got to look forward to…

STAR PLAYERS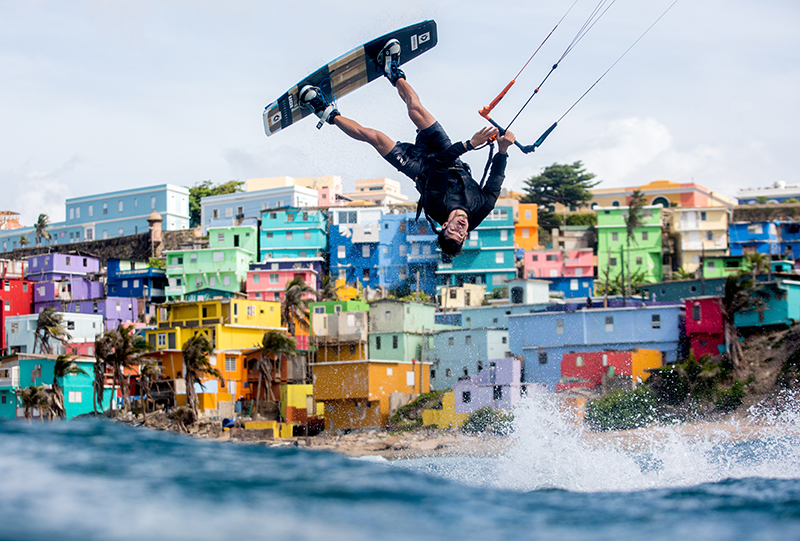 "On our arrival we were welcomed by Phil and Karla, owners of Good Winds Dorado. Their kite center is in the Ritz Carlton Dorado Beach Golf Resort, the kind of place people drive golf carts to the beach for a kite session. Something we later agreed to call 'valet' kiting."
On a Craig Cunningham tip, Noè Font, along with Stefan Spiessberger, Francesca Bagnoli, Aaron Hadlow (and Craig) jet into Puerto Rico for some good riding and good living…

MAGIC MOMENTS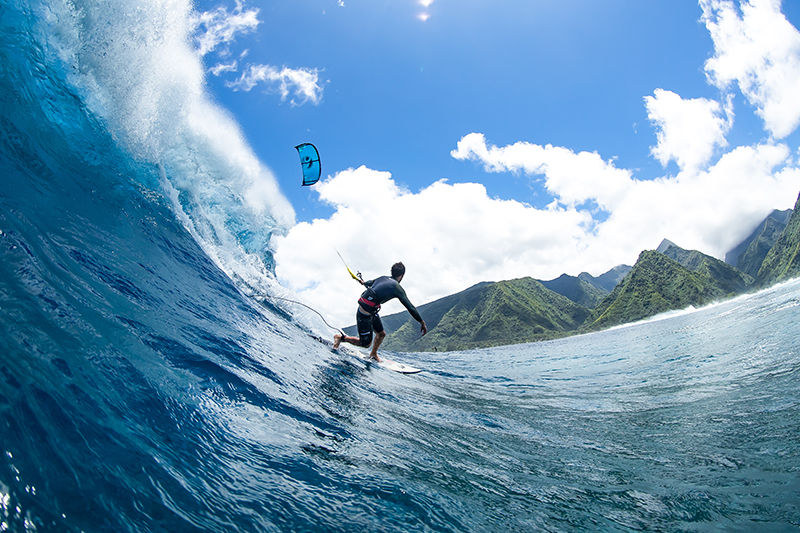 "Going into it, the forecast actually looked pretty amazing. Solid swell, three days of wind and relatively clear skies. As we found out though, Teahupoo really has a mind of its own when it comes to weather. Even though it was mostly clear skies on the road out there, for two days we sat in the car on the point at Teahupoo battling squalls and waiting for it to clear up."
After two days spent in the car watching and waiting, Keahi de Aboitiz scored all-time Teahupoo. We have the words and the (epic) photos…

YOUNG GUNS 2019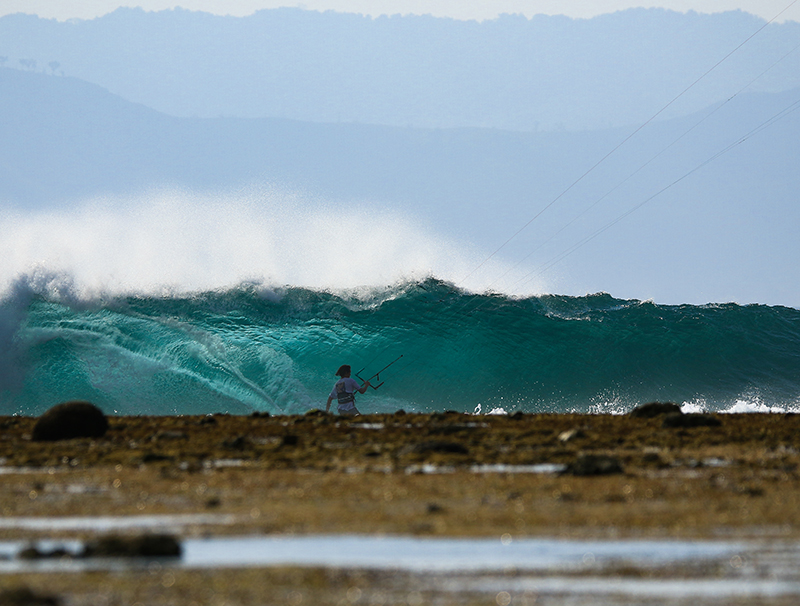 Snapping at the heels of the seasoned pros is a small army of highly talented young riders who are ready to prove themselves in the global pantheon of kiteboarding. We focus on 13 ascendant hot shots who you might not yet be familiar with… but soon will be.

CITY SESSIONS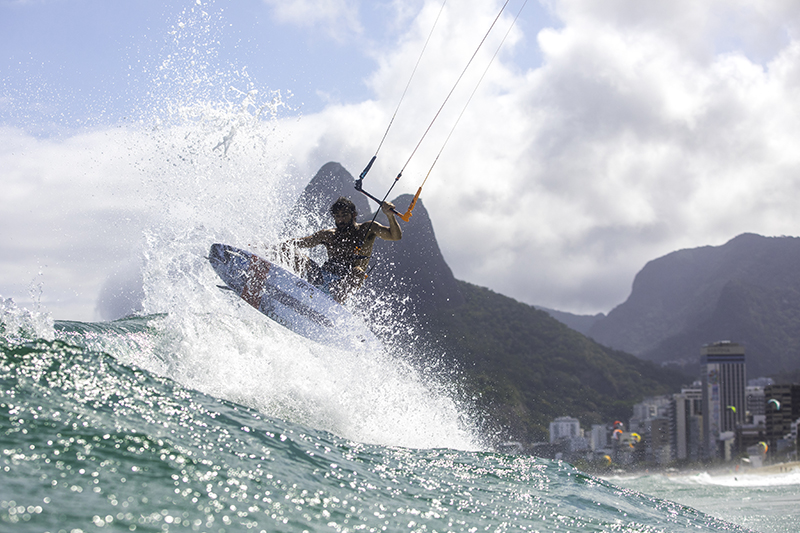 "The day began when photographer Toby Bromwich called. He was staying in a hotel right in front of the spot and he called to say that it looked pretty sick right in front. So I grabbed all my stuff and went straight to Ipanema to meet him. We only had two hours to shoot before he headed off to the airport but we made the most of the time…"
Sebastian Ribeiro returned to his roots in Rio de Janeiro, and scored unexpectedly epic conditions out at Ipanema. And, thankfully, he didn't get arrested in the process…

THE DREAM LAGOON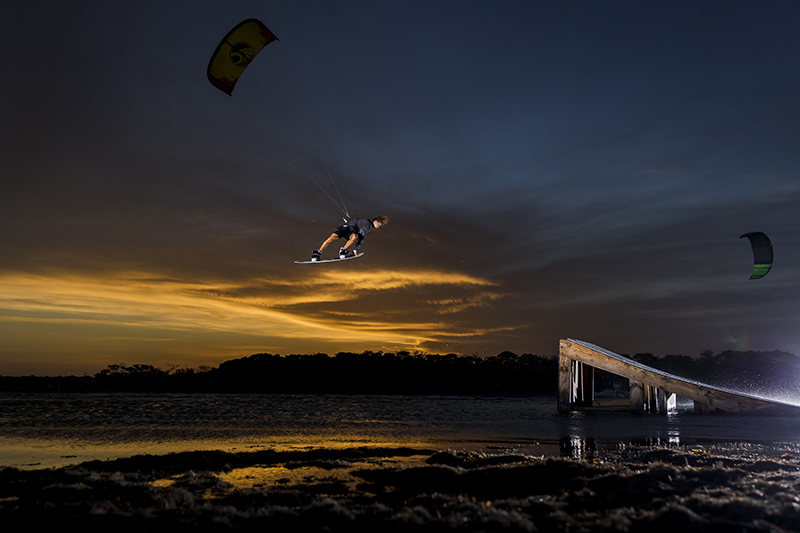 "Here we are now, the best park riders in the world are lapping in our kite park and we've got a stop here for the Kite Park League. So we started from zero and have had plenty of setbacks along the way, but with an amazing crew we have managed to realize our dreams and create our own little paradise here…"
Annelous Lammerts was introduced to the Kite Mansion in Icapui by Alex Maes just three years ago, and they both fell in love with its sublime and empty lagoons. Since then, it's become their second home, not least when temperatures in Northern Europe start to drop. Kickers, rails, and the KPL have followed…

SEASONAL FLAVORS

"As the boat moved with the waves and the wind blew us forward we were surrounded by huge mountains. There is something beautiful about the way the big cliffs dive straight down into the ocean, chased only by the waterfalls that fall with such grace. The incredible scenery of the mountains makes it look as though they are taken directly from the pages of a fairy tale. We were on our way to Koltur Island, where I couldn't wait to hit the water and kite."
Not one but two far north adventure stories this issue, care of the excellently irrepressible Kari Schibevaag. Autumn sees her sail into and kite amongst the magical Faroe Islands, and then onward into the teeth of a beckoning winter, as she packs her gear and heads for the snowfields of Tromsø in Norway.

TANGLED LINES: MOONA WHYTE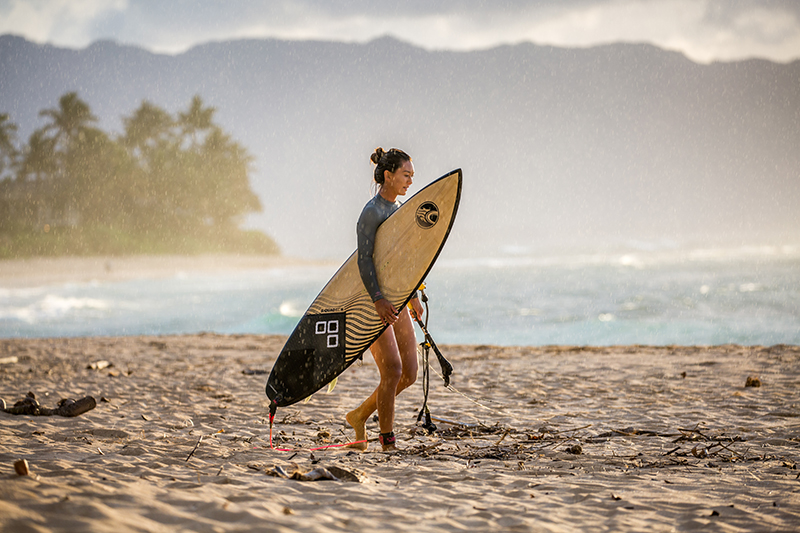 "There are lots of things we can do to get more female kiters on the water. Post and publish more content of women ripping online and in magazines. Have more girls-only kite camps. Encourage women to compete. The GKA is making a good effort with this, they are more equally distributing the prize money based on number of applicants, and we are seeing more female competitors."
Riding Jaws, five-year goals and industry evolution… Moona Whyte tackles a whole range of questions from her peers in the latest Tangled Lines.

TELL ME ABOUT IT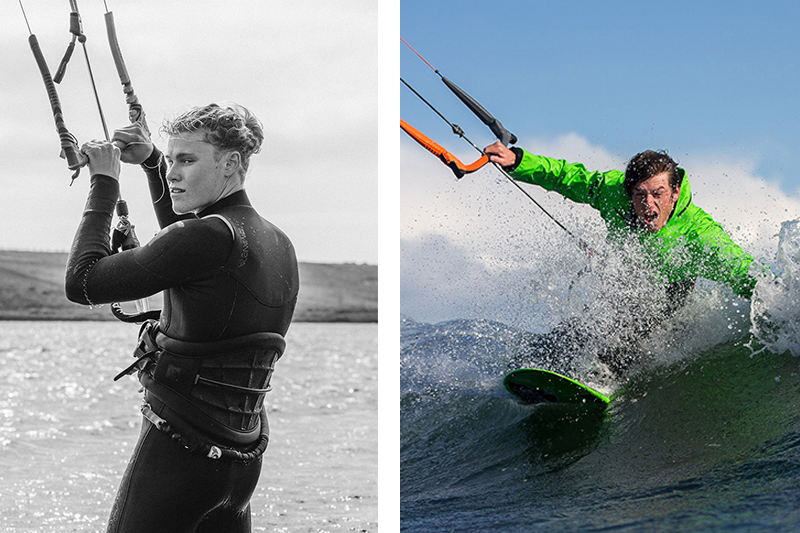 The full insider information about two hot new products that have landed in time to become substantial stocking fillers… The Manera Eclipse harness, and the Ocean Rodeo Soul jacket.

KITE HACKS: THE TRICK TREE

Laci Kobulsky drops his latest tips on how the mere mortals amongst us can logically and stylishly progress from one trick to another in a comprehensive and simple manner. There's even a flow chart!

I'M ON IT: JESSE RICHMAN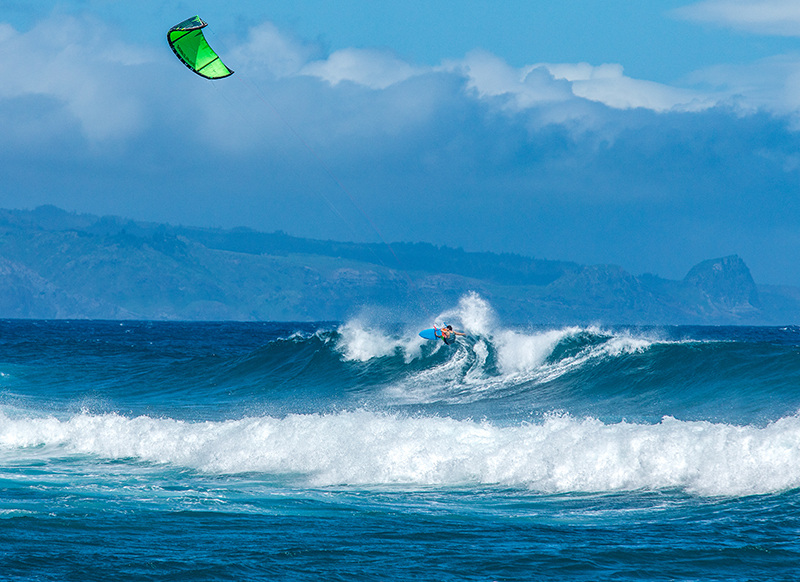 "The Naish fins are made with real bits of baby panther, so you know they're good. Not really. They are actually Naish's unique Carbon Torsion Cross Fins which provide as much grip and drive as you are ever going to need."
Big wave charger Jesse Richman divulges everything he loves about riding the Naish Global…

WKC FINALE: DAKHLA & BRAZIL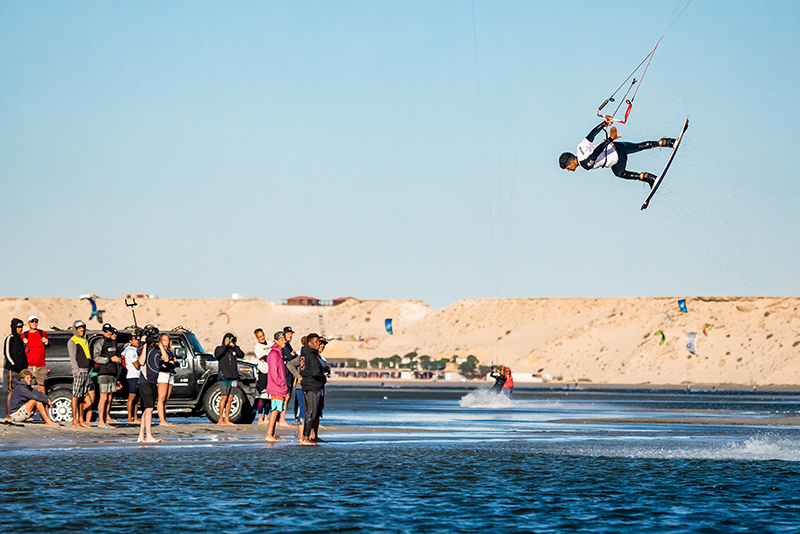 Emerging talent, world class competition, and some pretty damn epic backdrops. The World Kiteboarding Championships shone bright this year: we've got the shots that count from the closing events on opposite sides of the Atlantic.

NEW SUBSCRIBER DEAL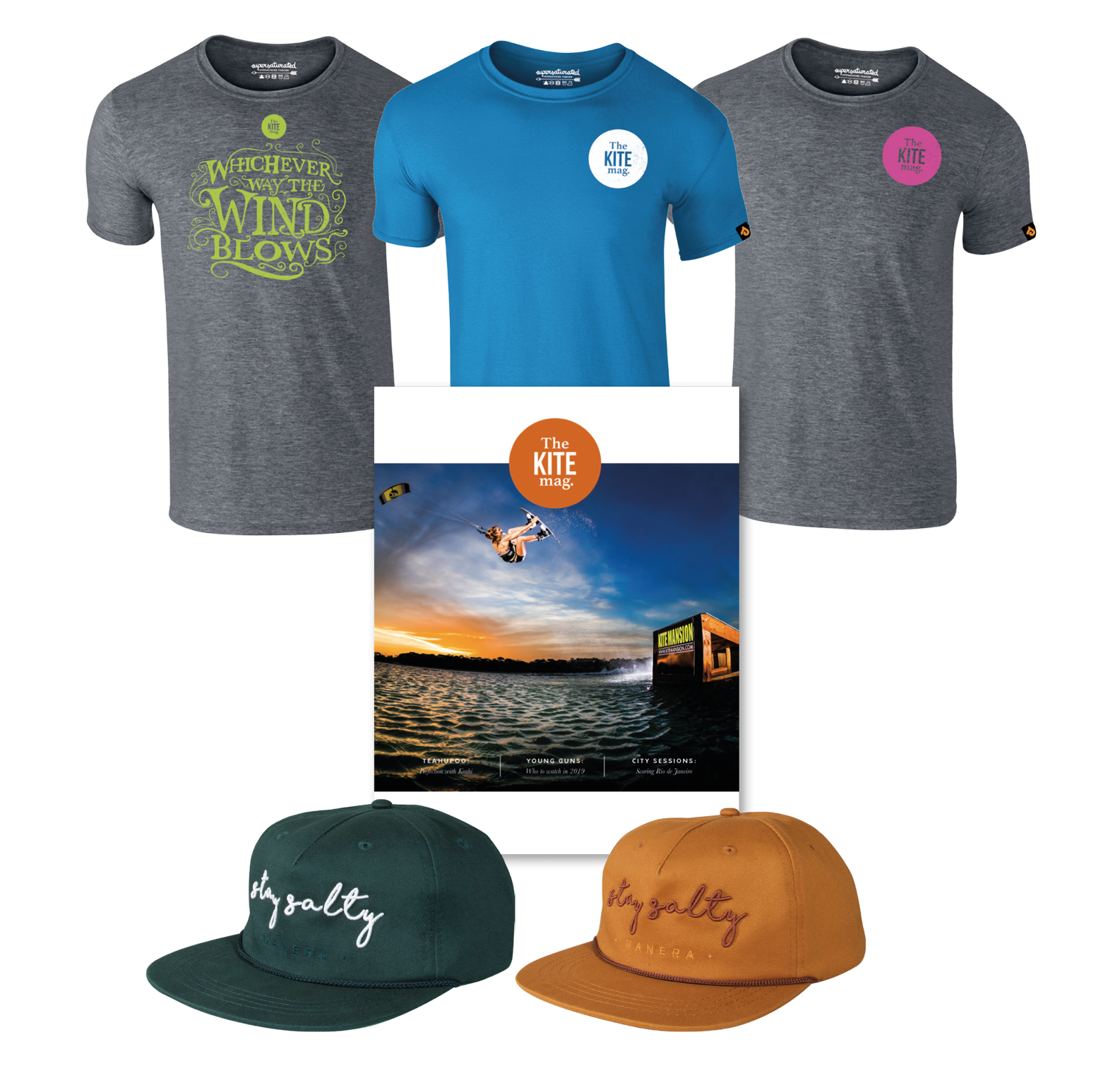 For that kiteboarder in your life who deserves something special this Christmas… Subscribe to TheKiteMag now for SIX issues of the magazine a year, a free TKM tee, AND a Manera 'Stay Salty' cap at a big discount. And all delivered directly to your door…