The perfect way to fill your hours off the water has landed for the 28th time. High adventure, favorable winds, and the butteriest waters on the planet: all feature generously in issue 28 of TheKiteMag, dropping worldwide right now. And dropping right alongside it is our latest Destination Guide, featuring some of the greatest kiteboarding resorts on the planet where you can go to up your skill levels while enjoying some downtime.
Here's your taste of the good stuff…

INDONESIA: THE ULTIMATE GIRLS TRIP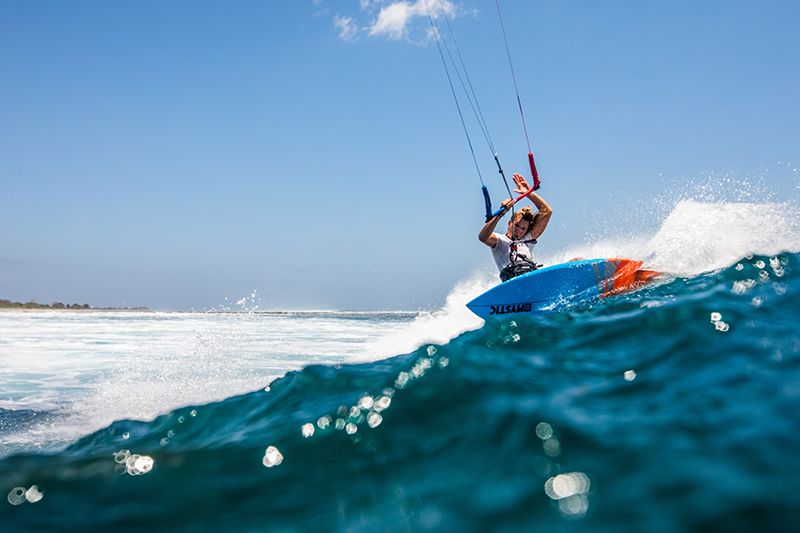 "On one set wave I went for, my nose dove into the boil. I flew down face first and went over the falls towards the shallow water. This was my worst wipeout of the trip. I felt like I had just been tumbled in a washing machine but I popped up, saw my kite was still flying, and body dragged into the channel. I saw blood dripping from my leg, but thankfully it was only a small reef cut…"
Young gun and big wave kiter Olivia Jenkins joins Jalou Langeree (above) and Johanna-Catharina Edin on an Indonesian wave kite and barrel hunt adventure…

TWENTY: MAKING A KITE MOVIE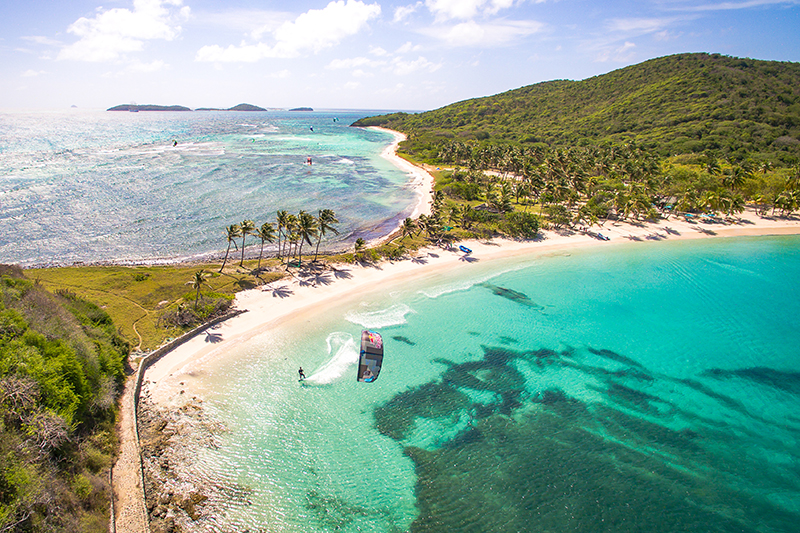 "It's about kiteboarding and its various disciplines, all projected throughout Aaron's long professional career. We will try to show and explain the three major disciplines Aaron has been at the forefront of – Freestyle, Big Air and Park – so the viewers can understand what each discipline is about and see some of the world's best athletes perform their moves."
Fed up of short-attention fodder for the masses, filmmaker Laci Kobulsky has been working throughout 2018 on a new full-length kiteboarding film featuring the legendary Aaron Hadlow. He's still working on it now… but we get some behind-the-scenes input from the man himself before the film is released…

THE ROAD SOUTH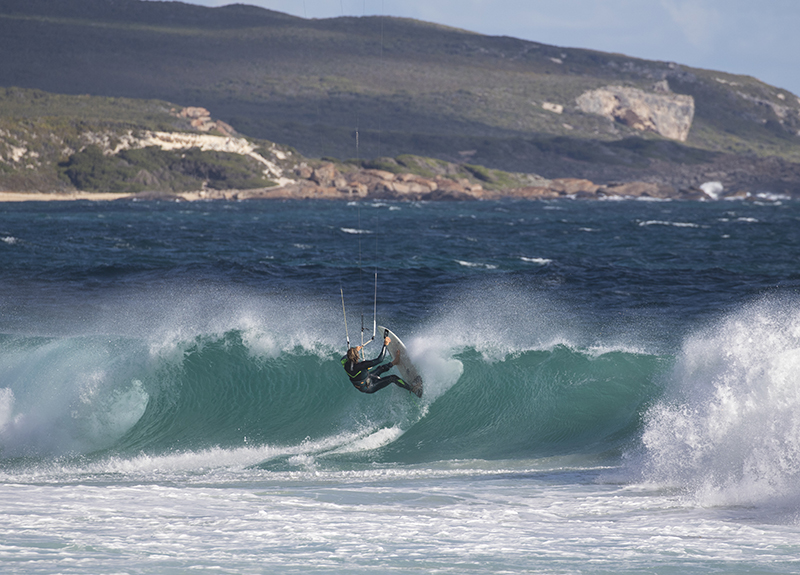 "We were ready to hit the road and start enjoying all the things that van life and living off the grid has to offer. But first we had to pack in four kites, three bars, five boards, two spear guns, wetsuits, two fishing rods, camera gear, food, Anna's 20kg of cosmetics, and the rest of our personal effects. I don't know how we did it but managed to somehow shoe horn it all in."
Rob Kidnie is better known for his Indonesian off-the-beaten-track escapades. But for his latest trip he decided to head home to Oz with his partner Anna, and hit the open road to seek out the 'real' Australia…

TANGLED LINES: BRANDON SCHEID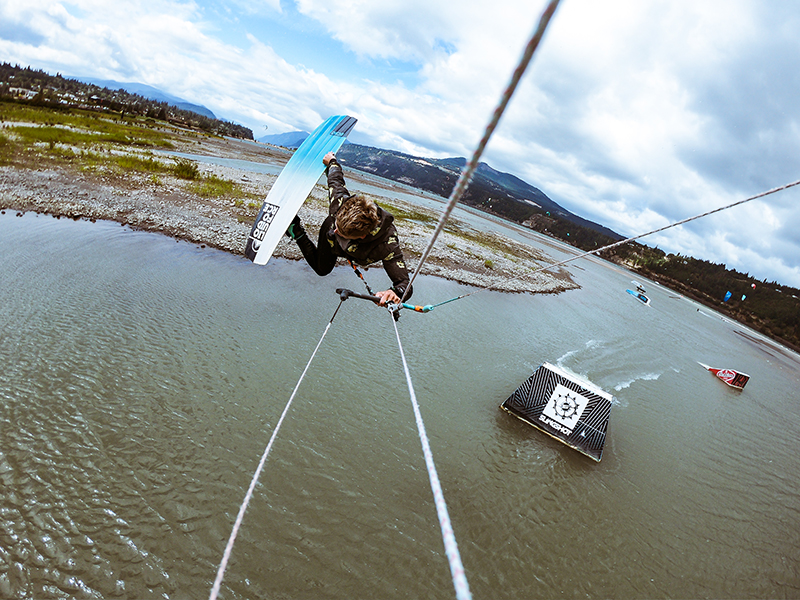 "I did begin my action sports career with some rollerblading back in the day. At the time it was really popular, and I lived in a city surrounded by concrete and rails. I used to love skating mini pipes, spines, and handrails. I was never the most technical rider, but I liked riding big shit and going really fast."
Questioned by his peers, Brandon Scheid reveals some lesser known aspects of his kiteboarding life thus far…

DESTINATION GUIDE AUTUMN 2018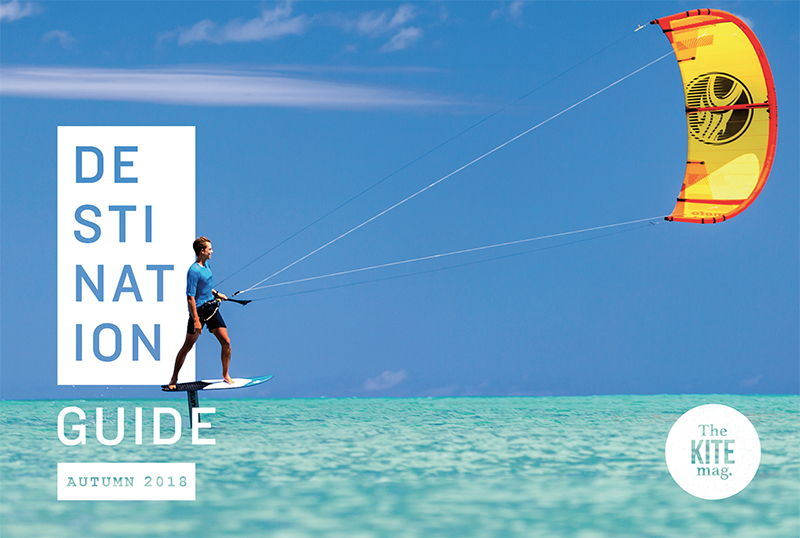 Summer savings burning a hole in your pocket?
Never fear. We've got your back with our latest Destination Guide, full of epic options to get you where you need to be this autumn…

SWEET TREAT: THE BUILDING OF CHOCO PARK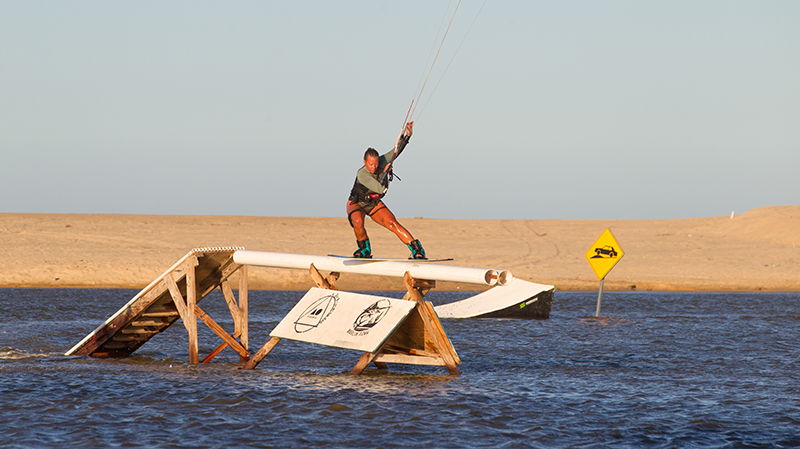 "Time was ticking and a lot of work had to be finished, but once we built the features and made the drop happen, riders started to hit them full force. It was like an explosion of breakthroughs and progression for each rider. I've never witnessed anything like it before."
When friends and tequila get together, anything can happen…
Fritz Otiker explains the process that led to the watery emergence of La Ventana's new park riding destination.

AUSSIE EXPLORATION: RODRIGUES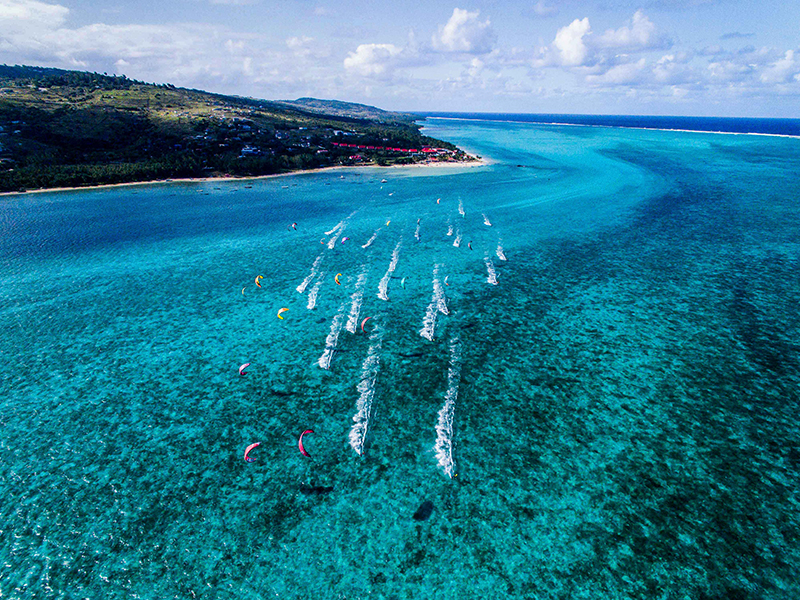 "Finally I started seeing the reef come up from out of the depths. I was getting close to the lagoon again and felt a hell of a lot better, but seeing 6 foot bombs exploding onto the reef sent butterflies to my guts. I waited for a set to go through and as the last pounder smashed into the reef I went as hard and fast as I could to get through. Another medium size set did rear up, but I timed it so that I turned into it and over it just as it was peaking and followed it in after it broke."
Le Morne generally wins out when discussions turn to Mauritius. But look a little closer and there are lesser spotted gems to be found in the region. Australian kite journalist Ollie Jacobs heads for the crystal clear waters of Rodrigues…

MY BEACH: JESSE RICHMAN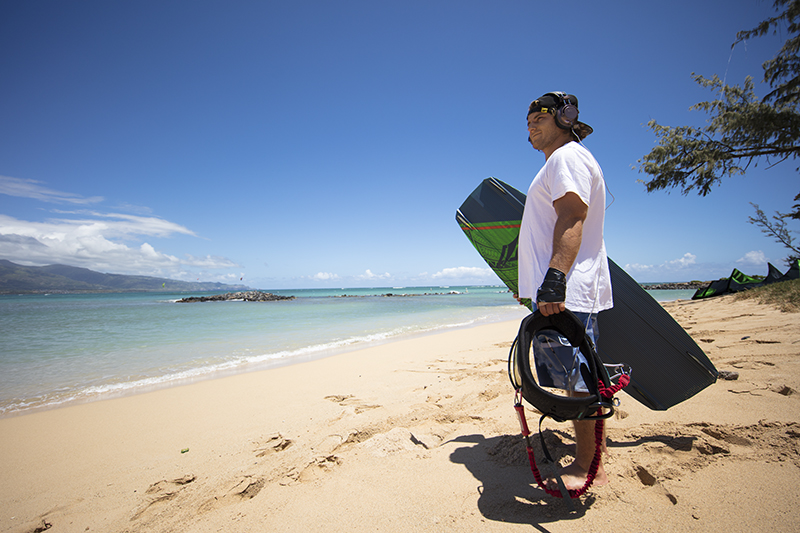 "I was exposed to awesome kiteboarding, severe injuries, and derelict beach bums from a young age. That exposure taught me to focus on what I wanted in life. It's all there, ready for the taking. If you crave to be the most badass kiter around flying high over the water, you can do that, if you yearn to be the homeless man sleeping on the beach, you can do that too, and if you're stuck in a man's body and realize that you want to break free from these constraints and become the woman you were always meant to be, you can do that too. This world is your oyster."
Maui's Kitebeach was the crucible in which Jesse Richman (amongst many others) honed their kiteboarding craft. Jesse waxes lyrical on why this spot still means the world to him…

BEHIND THE CLIP: AN UNFAIR ADVANTAGE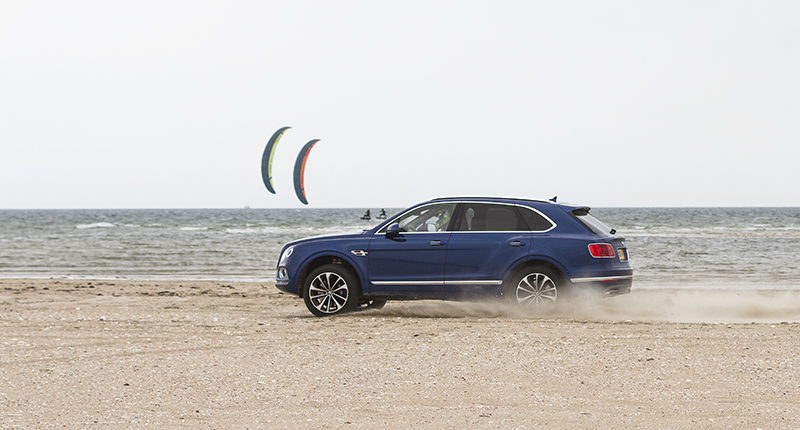 "
"Those nice Danes say that you are allowed to drive any car on the beach, but we haven't just got any car: we've got a Bentley Bentayga V8, and we've also got bona fide Le Mans-winning racing driver Guy Smith behind the wheel… Why? Because we're planning to race this new V8 offering from Bentley (and one of the most powerful cars on the market), against two of the fastest things on the water: Guy Bridge and Florian Gruber."
Bit of a jolly for TheKiteMag crew, as we headed out to the Danish island of Rømø for a race unlike any other… pitching a brand new Bentley against two foiling masters. Read the full behind-the-scenes story in the mag.

WINTER WETSUIT GUIDE 2018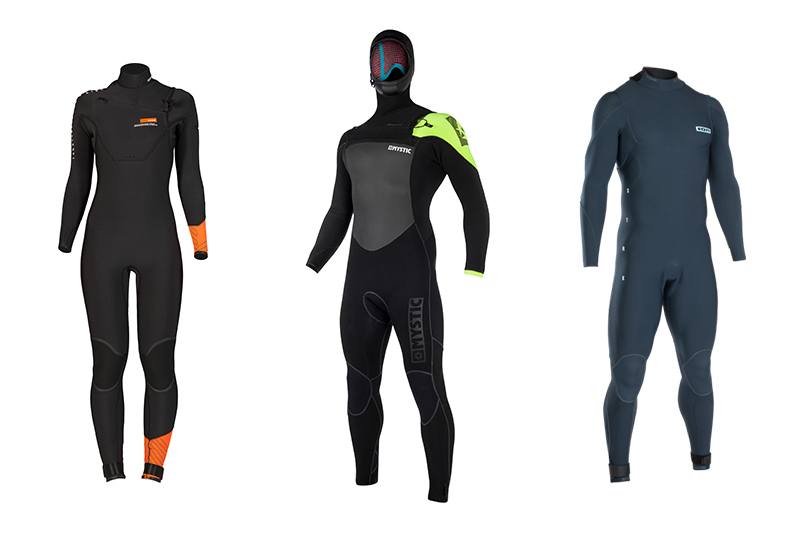 You can live in denial for only so long… but the fact is, winter is coming (at least it is up here on the northern half of the planet.) So it's time to take a long hard look at what gear you have that's gonna keep you toasty out there in those frigid winds and waters. And should it not come up to scratch, this issue we've got our annual Winter Wetsuit Guide for some essential rubbery insights…

NEW SUBSCRIBER DEAL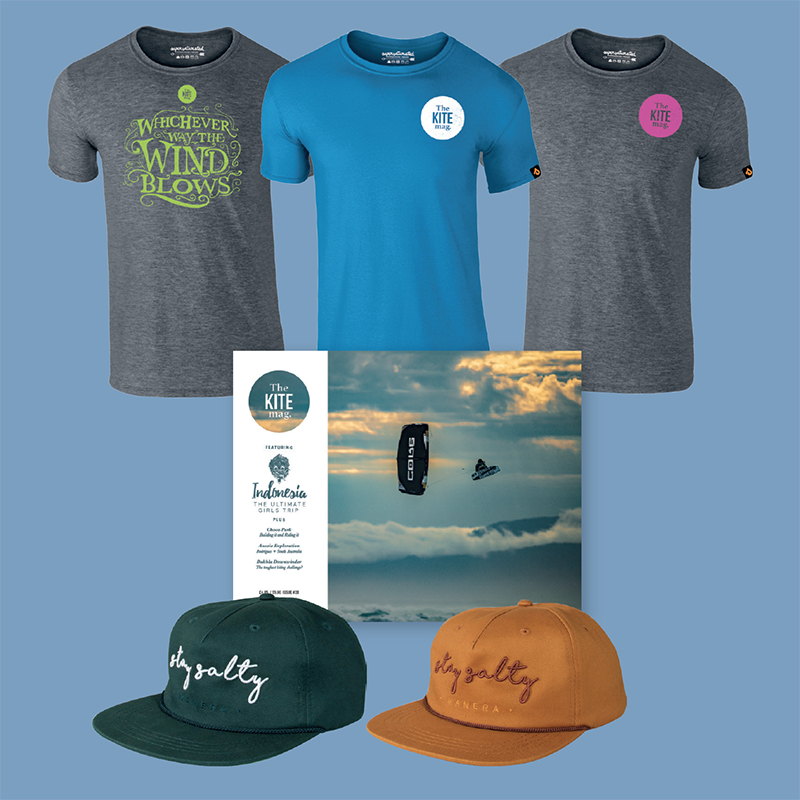 Subscribe now for SIX issues of TheKiteMag, a free TKM tee, AND a Manera 'Stay Salty' cap at a bargain price. And all of this delivered directly to your door…