Issue #31 is incoming!
Big adventure, Big Air and big names all feature in the latest issue, as does our annual Summer Wetsuit Buyer's Guide, to get you rubbered up and ready for the high season. We also have the latest on a few hot-off-the-production-line bits of kit that you should really know about, and all your usual favorite bits too…
Ladies and gentlemen, here's a quick look inside…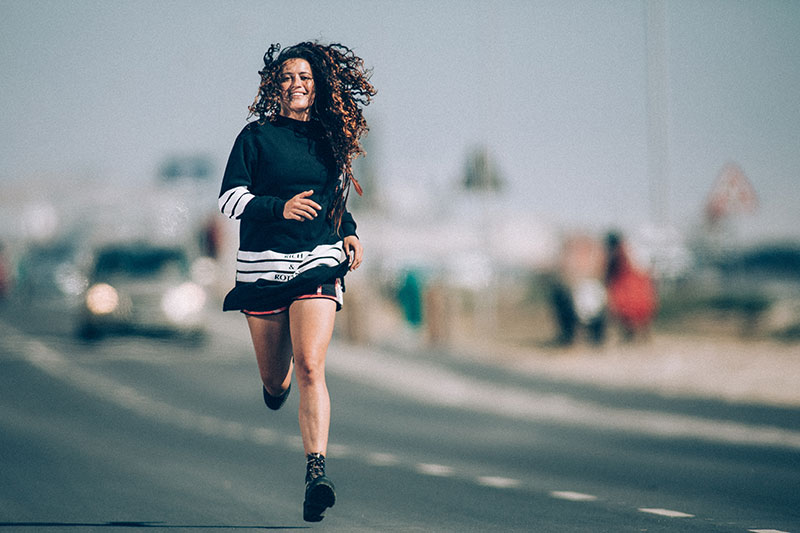 THE QUEEN OF BIG AIR
"A few years ago I entered a competition in Leucate. There was a prize for the best crash, so this was the perfect timing to try something new. A friend of mine explained to me how to do a kiteloop and I went straight out there to try it. Of course this ended up in a big crash as I had only been kiting one month a year at that time. But the crash won me the competition!"
Angely Bouillot is fast making a name for herself in the strong winds off Cape Town, while actively pushing forward the female Big Air scene. Steven Akkersdijk was so inspired by what he witnessed on a CORE shoot that he had to find out more…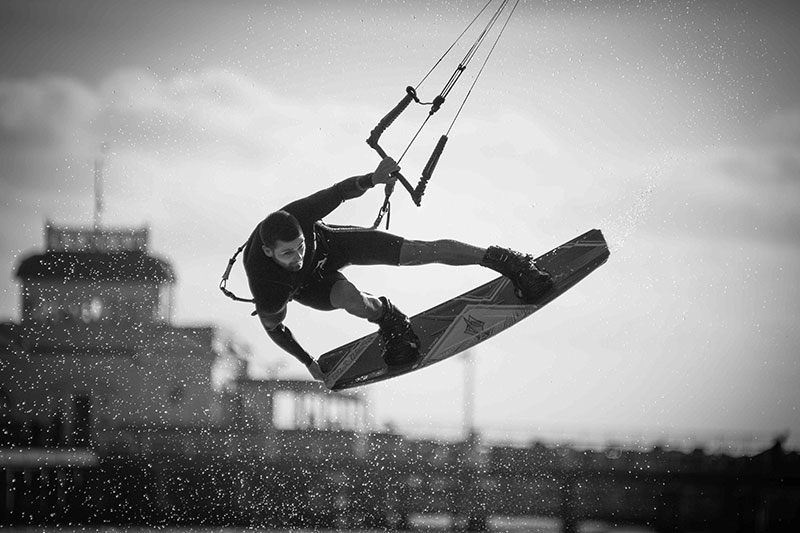 THE PRODUCERS
"With all this content cluttering up your phone, and the fact that social media has killed forums, harmed print media, made DVDs redundant, and reduced our attention spans to an all-time low, it makes for a difficult time to find content with any kind of meaning. When a 20 second clip of someone throwing cheese on their pet's face gets 100 million views, it makes you think: 'is this really worth the effort?'"
Ewan Jaspan and Alex Lewis-Hughes had a goal in mind when they conceived and created their latest full-length video, Behold & Sea: to hold people's attention in an era when that's increasingly hard to do. With the film released and well received, Ewan explains why it's important, and how production of the film played out around the world…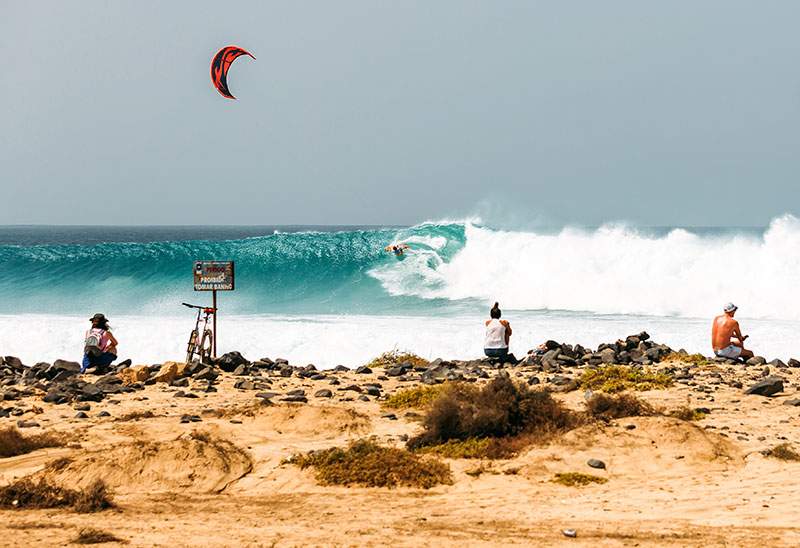 GKA KITE-SURF WORLD CUP
The first two days of the 2019 GKA stop in Ponta Preta, Cape Verde, has now been annotated into the history books of kitesurfing for its insanely perfect conditions… a far cry from the year previous. For everyone involved, it couldn't have been a better example of how a wave competition should look and play out. For the locals, it was a chance to show the world why Cape Verde is the crucible for so much top-end talent in the ranks.We've got the best photos for you to see…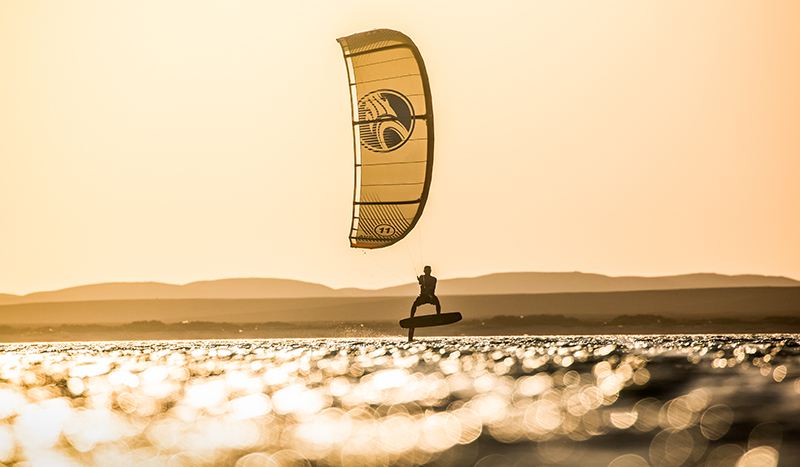 TELL ME ABOUT IT: CABRINHA AV8
"Foiling has really been blowing up the past few years and diversifying itself as a genre. There are so many avenues sprouting off. We've catered for waves, freeride and everything that's fun with foiling and now we've added a high-performance foil that can mix it up with the best."
James Boulding fills us in on the thinking behind Cabrinha's new high-spec kite and board combo…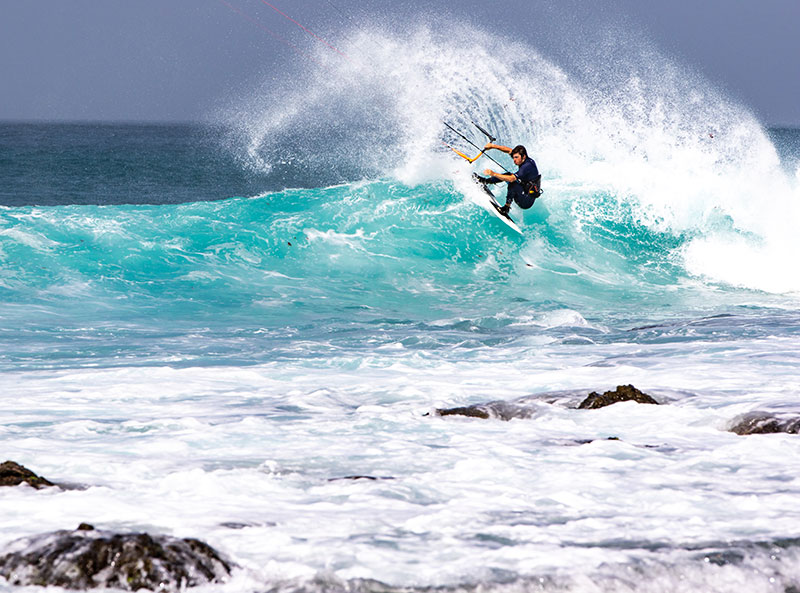 OUT OF THE COLD
"The conditions don't really get much better than it did at Ponta Preta this February. The waves were perfectly groomed double overhead peelers for two-and-a-half weeks straight. I went to Cabo Verde about a month before the event to get tuned up to the extremely offshore waveriding conditions at Ponta Preta. On average I was doing three sessions a day but there were so many epic days in a row of kiting and surfing that I was having to take days off. Even when the waves were still pumping so I wouldn't hurt myself by getting overtired."

Reece Myerscough stormed through to the quarters at the GKA event in Cape Verde earlier this year. Which must feel all the more awesome when you've grown up kiting in the often tricky and sub-zero conditions on Vancouver Island, Canada. We find out about how the comp went down for him, and what makes a man brave ice-covered roads to ride 65+ knot winds at his local spot…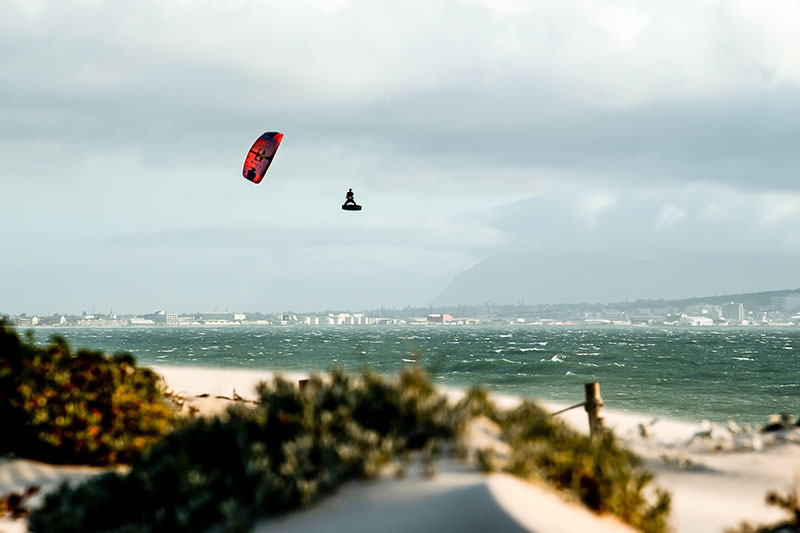 GETTING HIGH
"It has always been an interesting story to me, how big the difference is between a paradise like Cape Town, with steady winds, clean waves and nice temperatures, compared to a true European storm coming after a hurricane in the US. And how it is that so many riders who head to Cape Town to 'go big' have learned to ride in the contrasting conditions of northern Europe."

Cutting his teeth in North Sea winter storms as many do, Lasse Walker is now counted amongst the Big Air glitterati of the Cape Town proving grounds. We find out just how he got there…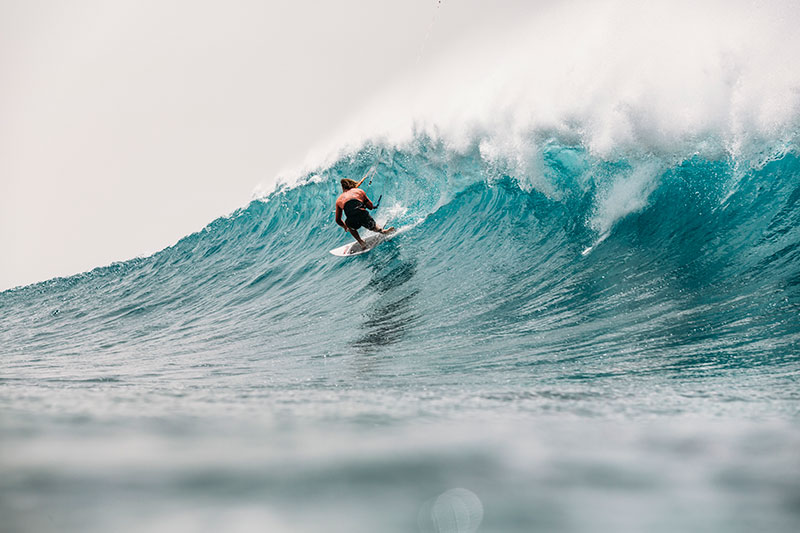 TANGLED LINES: JAMES CAREW
"There's definitely a group of surfers who are progressing onto kiting and getting hooked but there is also a bunch who are fully against it and won't touch it. I think some surfers are stuck in their ways and no matter how many rings we run around them they'll never really accept that there are some ways to just have more fun. I think there's still a bit of a ways to go before most surfers move on to kiting."

James Carew is tearing up the ranks with his recently-honed strapless freestyle talents, and has the full respect of his peers on the GKA tour. Which is why we got them to pin him down with some searching questions…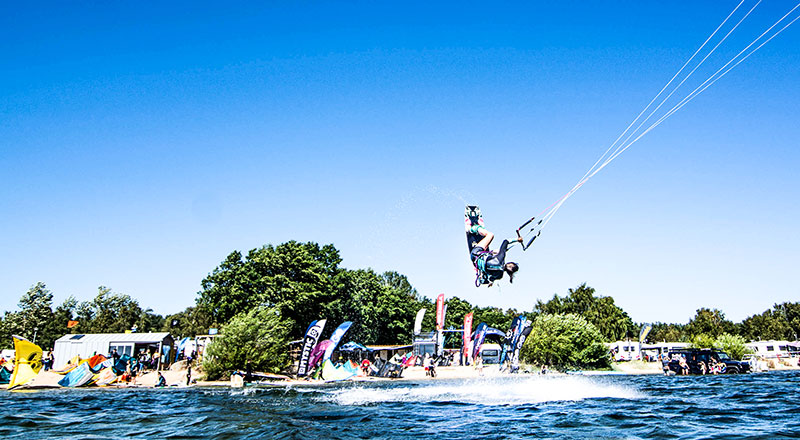 MY BEACH: KAROLINA WINKOWSKA
"I was there last September and the weather was horrible, rainy, with gusty wind, but I had a hell of a lot of fun with my friends. They say "kiteboarding gives you adrenaline", I say "kiteboarding in cold weather doubles that adrenaline". Kiteboarding sessions in cold weather are different, but can still be fun if you make them fun."
The fairly ominous sounding Hel Peninsula is where Karolina Winkowska learned her craft, despite the often testing conditions and relative isolation. None-the-less, she wouldn't have had it any other way…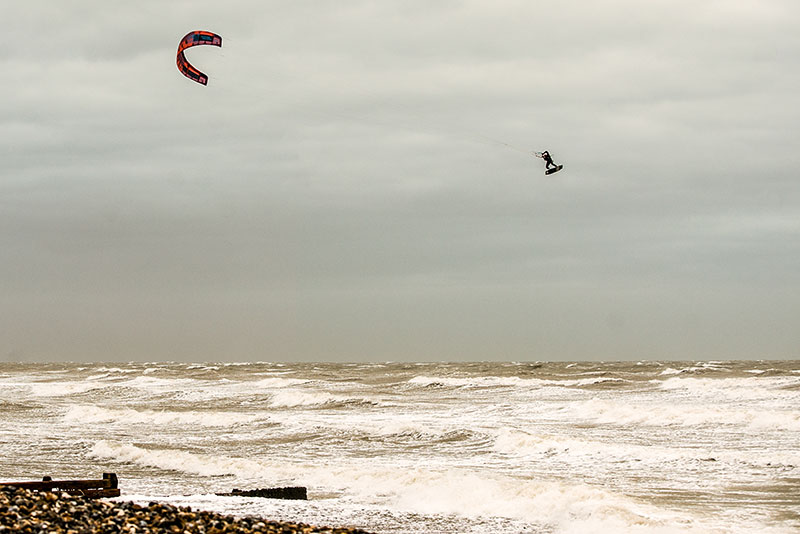 WRAPPING UP: LEWIS CRATHERN
"I love the anticipation of the storm and find beauty in every aspect of its journey. From the frustrating days, weeks or months that I have waited, to the exciting moment I first spot it on a long range forecast. Then there is the night before, the drive to the beach, the text messages, and then the excitement. The journey part of the experience counts for at least 50% of the enjoyment."
There's inherent danger, but with that comes the allure, too: riding in storms can be the ultimate adrenaline rush, and the ultimate way of gaining some perspective on nature itself. It's not for everyone, and certainly not for the inexperienced. Luckily, Lewis Crathern knows what he's doing when the force tens hit…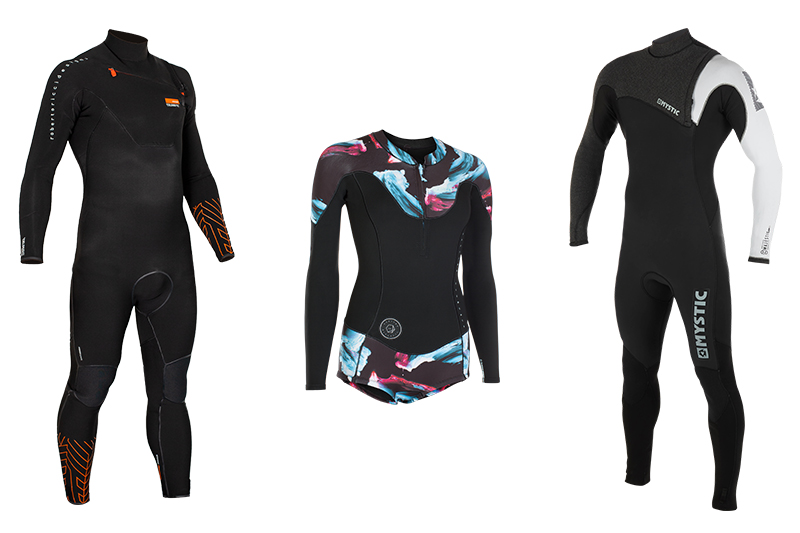 2019 SUMMER WETSUIT BUYER'S GUIDE
As things cool down south of the equator, up here in the northern half of the planet it's starting to warm up nicely. So it's time to ditch those thick and cumbersome winter layers and don something altogether more light and flexible. So whether it's to keep the chills at bay or just the sun off your back, our summer wetsuit guide has the latest and greatest rubber for you to peruse…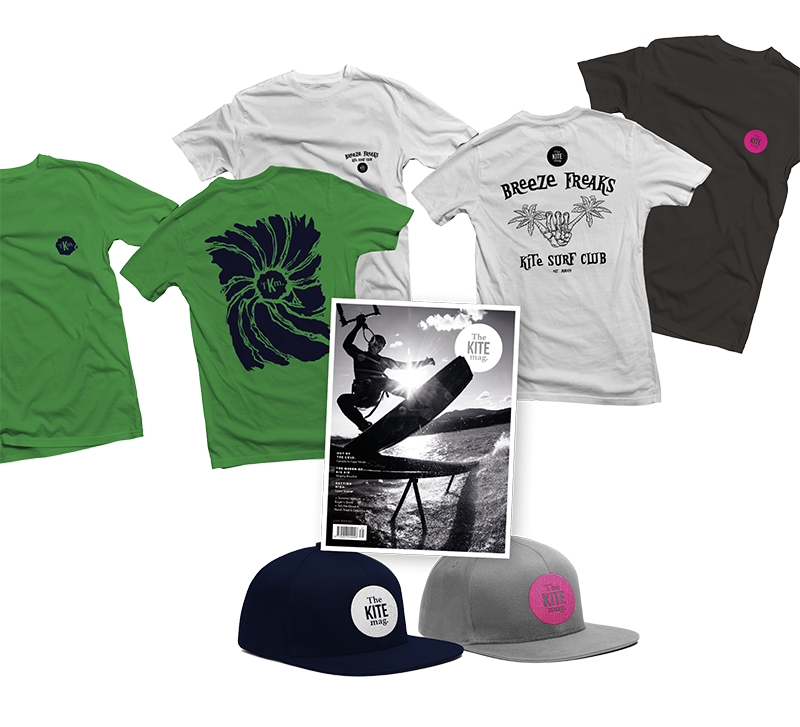 NEW SUBSCRIBER DEAL!
Subscribe to TheKiteMag now for SIX issues of the magazine, as well as a FREE TheKiteMag tee and cap. It's our best deal ever, all delivered straight to your door…