TheKiteMag #34 has landed.
Consistent, worldwide, kiteboarding excellence, showcased in glorious print and digital format…
Take out an annual print subscription and you'll receive six glossy issues a year through the post, and you'll also get one of our brand new TheKiteMag tees and a TKM cap at no extra cost!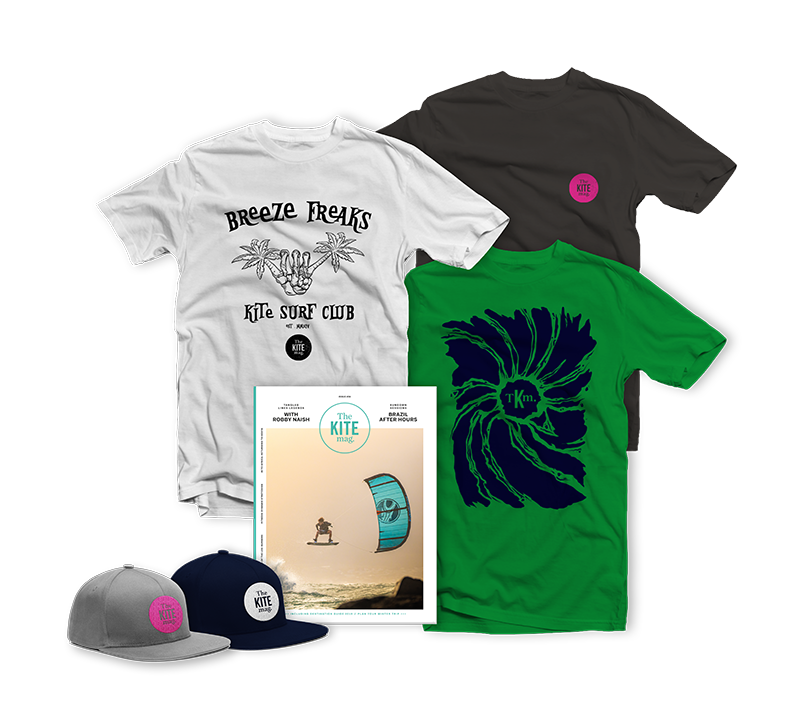 ALREADY SUBSCRIBED? Your issue should be with you shortly!​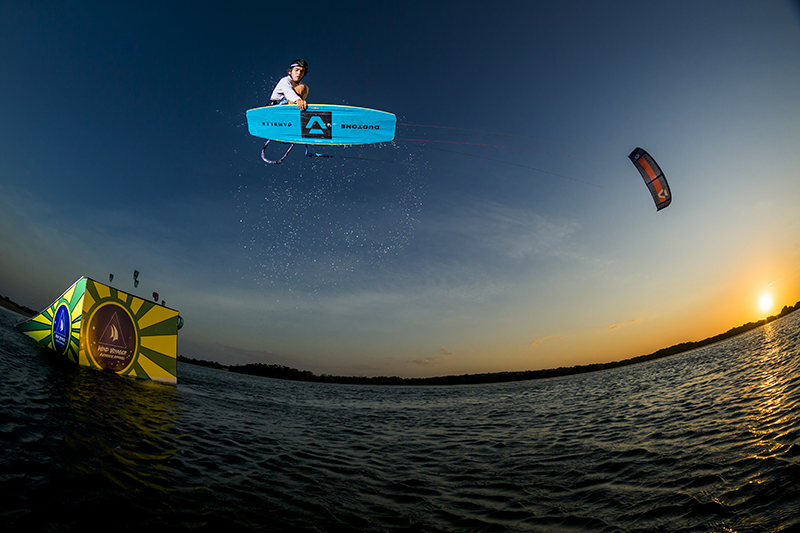 SUNDOWN SESSIONS
"We got very lucky with the light and for three nights we pushed through the darkness and kept riding the kicker and rails until the batteries of the flashes were done. After that we still had to pack up the park and store the kicker in the pitch dark. It is quite a mission to ride the park in the night but when you see the results it is always 100% worth it…"
Following the KPL 'Kite Mansion Open' event down in Alex Maes and Annelous Lammerts backyard in Icapuí Brazil, we sent in Andre Magarao to get some suitably awesome dusk shots before the kickers were put to bed, and got the full report of the event from Alex and Annelous.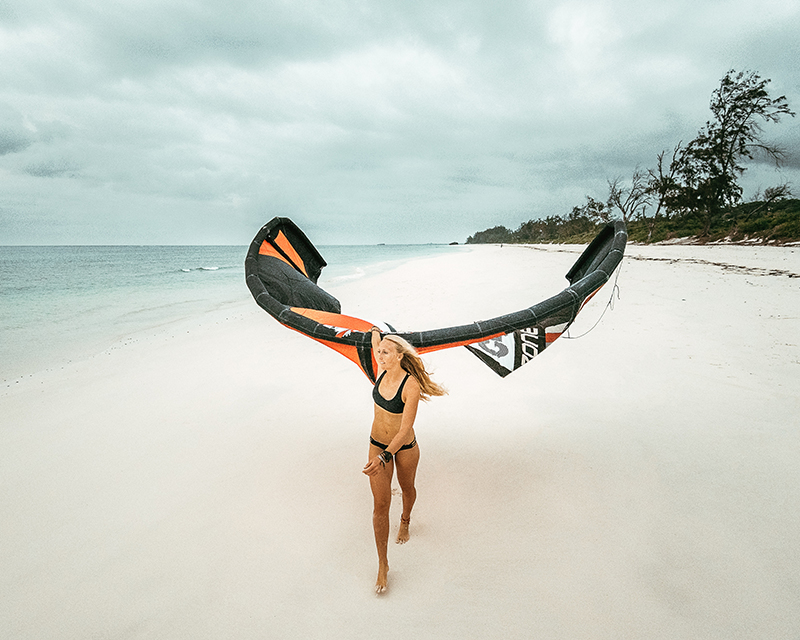 IN TO AFRICA
"t was 13 years ago that I saw my first kite on this exact beach caught high up in a Maringu tree in front of my house! At the time, I had absolutely zero idea of what this blue canopy was and simply dismissed it as a crazy mzungu (white person) messing. Little did I know it would become my future to keep the kite out of the trees and in the sky…"
After a four years of traveling the world, Issy von Zastrow returns to her homeland of Kenya, finding many things have changed, but the welcoming spirit, raw natural beauty, and quality of kiting most certainly have not…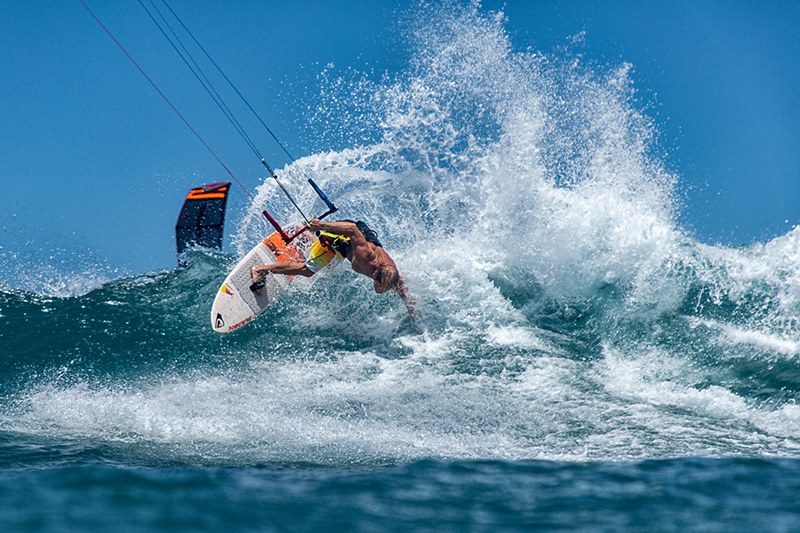 TANGLED LINES LEGENDS: ROBBY NAISH
"I have been incredibly lucky to do what I do. To have been in the right place at the right time so many times, as I said before. If I had one session that stuck out more than fifty or a hundred others, I probably wouldn't still be doing this today. I have had so many awesome sessions that I cannot begin to count them."
Kicking off a new twist on our Tangled Lines section, we take the questions from the pros to the absolute legends of the sport. There was one very clear choice as to who should be first on the list…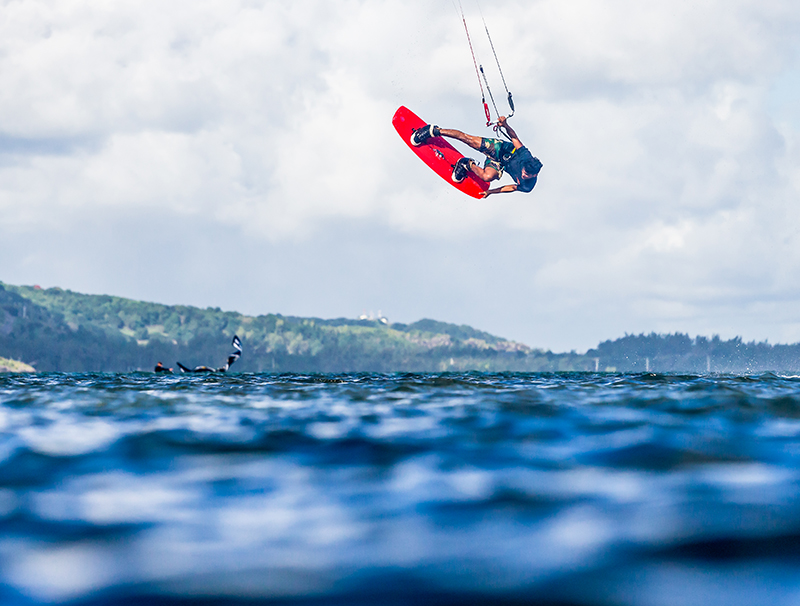 I'M ON IT: CARLOS MARIO
Brazilian freestyle hotshot Carlos 'Bebe' Mario let's us in on all the insider knowledge as to what he's riding and why he rides it…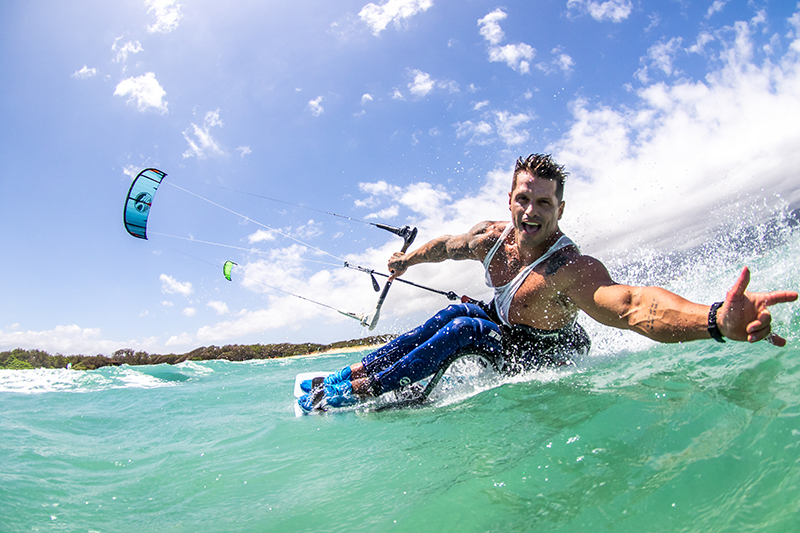 BREAKING BOUNDARIES
"The learning process carried with it risks as well as challenges for both Fernando and instructor Gustavo Foerster, who helped Fernando with adapting regular kiteboards for Fernando to use. Since setting his eyes firmly on kiteboarding, Fernando has had a fierce determination to succeed at all costs and has often had to have his enthusiasm curbed by Gustavo to avoid potential injury…"
Fernando Fernandez isn't one to be held back. Facing a life-changing injury, Fernando has since become an inspirational figure in his native Brazil, notching up notable professional achievements and even representing Brazil at the Olympic Games in 2016 as an ambassador. He's since hooked up with Cabrinha, re-writing the book on what's possible on the water… James Boulding tells the story.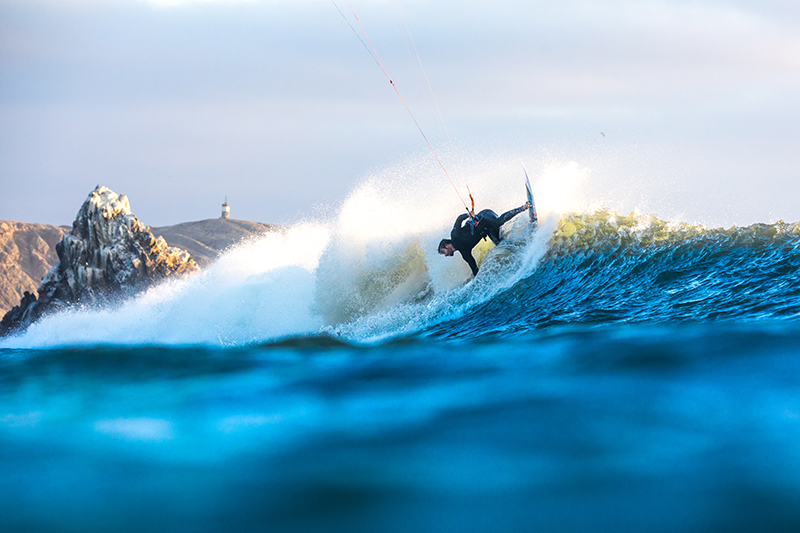 LAND OF THE LEG-BURNERS
"We went to the spot where the wave ran off a rock. Man it was so good, rolling how it should and I think I performed my best here. The wind was perfect and everything lined up to get cover-ups and fins out. The downside was the rock stank as it was covered in seagull shit and there were sea lions and walruses popping up and barking at you non-stop."
Matchu Lopes waxes on the Duotone team trip of a lifetime to Pacasmayo Peru, and the long waves and tangible interactions with wildlife that were to be found there. Team members Airton Cozzolino, James Carew and Sebastian Ribeiro also join in on the story…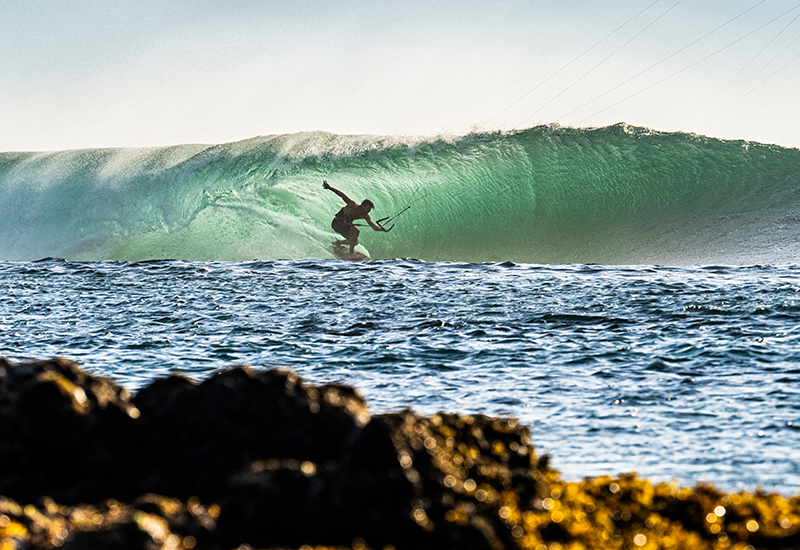 THE MISSION: INDO MARAUDING
"Making our way to Sumbawa sounded so much easier than it actually was. We flew to Bali then took a little 50-seater plane to a small airport, Bima, after which you have another two and a half hours in a taxi ahead of you, but once you make it: it's all worth it! We were greeted with one of the craziest swells Indo has had the whole year. The first three days were 8-10 foot with the wind peaking at around 25 knots. Pretty much everything we asked for and more."
Ozzie Smith and Charlie Wise team up via Instagram and go Indonesian swell chasing. Up against the common opinion that the trip was too early in the season, their instincts proved correct…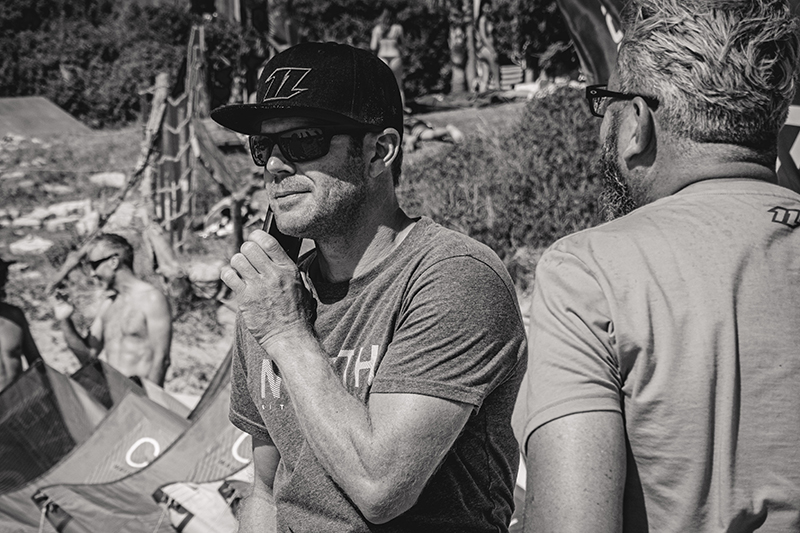 THE CREATORS: ULI SOMMERLATT
"We all knew we had to put in the hours to make it happen. We met multiple times during the week and briefed each other on the progress and results, success and setbacks. We argued and discussed until we all agreed we would be proud to call the final product a refined and intuitive North Kiteboarding product."
Ex-naval architect Uli Sommerlatt was given less than a year to pull together the re-booted North Kiteboarding line-up as their new Product Manager. No mean feat… Cue many late nights and plenty of working weekends, and he pulled it off. We find out exactly what that entailed…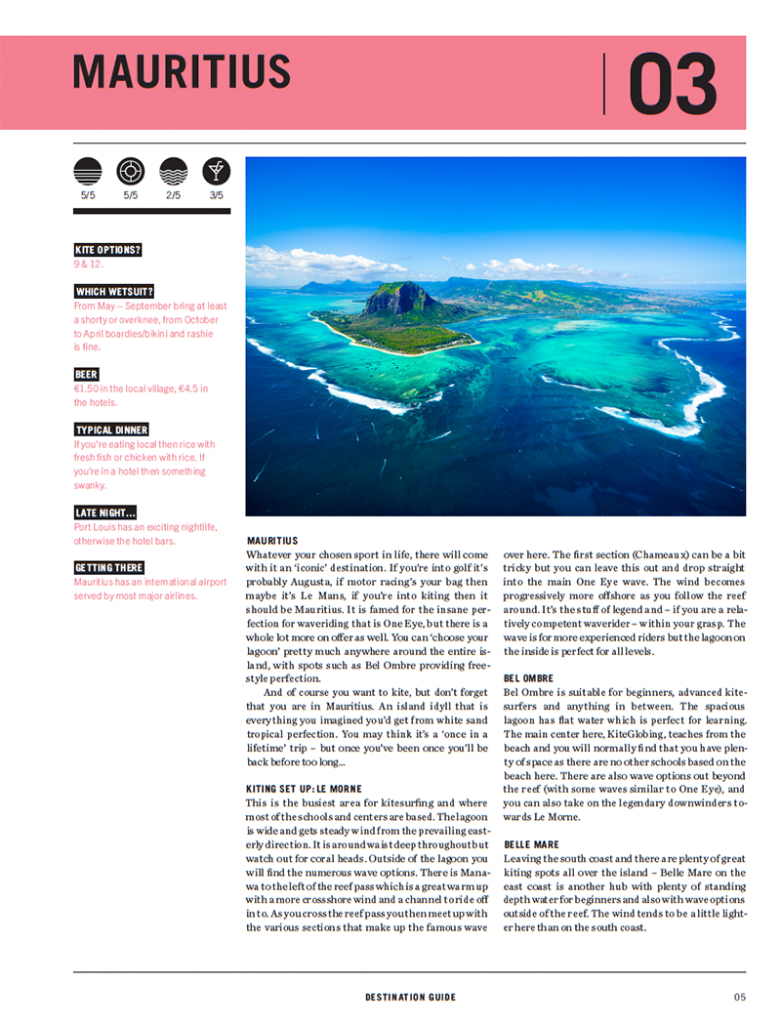 WINTER DESTINATION GUIDE
A little snapshot of our latest, new format Destination Guide, coming to you as part of a bumper edition of the magazine and full of all the finest (and warmest) kiteboarding vacation options worldwide… We're pretty confident you'll be digging into Skyscanner shortly after reading.
Subscribe to issue #34 here.