TheKiteMag #35 & The Ultimate Test have landed.
Consistent, worldwide, kiteboarding excellence, showcased in glorious print and digital format…
Take out an annual print subscription and you'll receive five glossy issues a year through the post, The Ultimate Test, and you'll also get one of our brand new TheKiteMag tees and a TKM cap at no extra cost!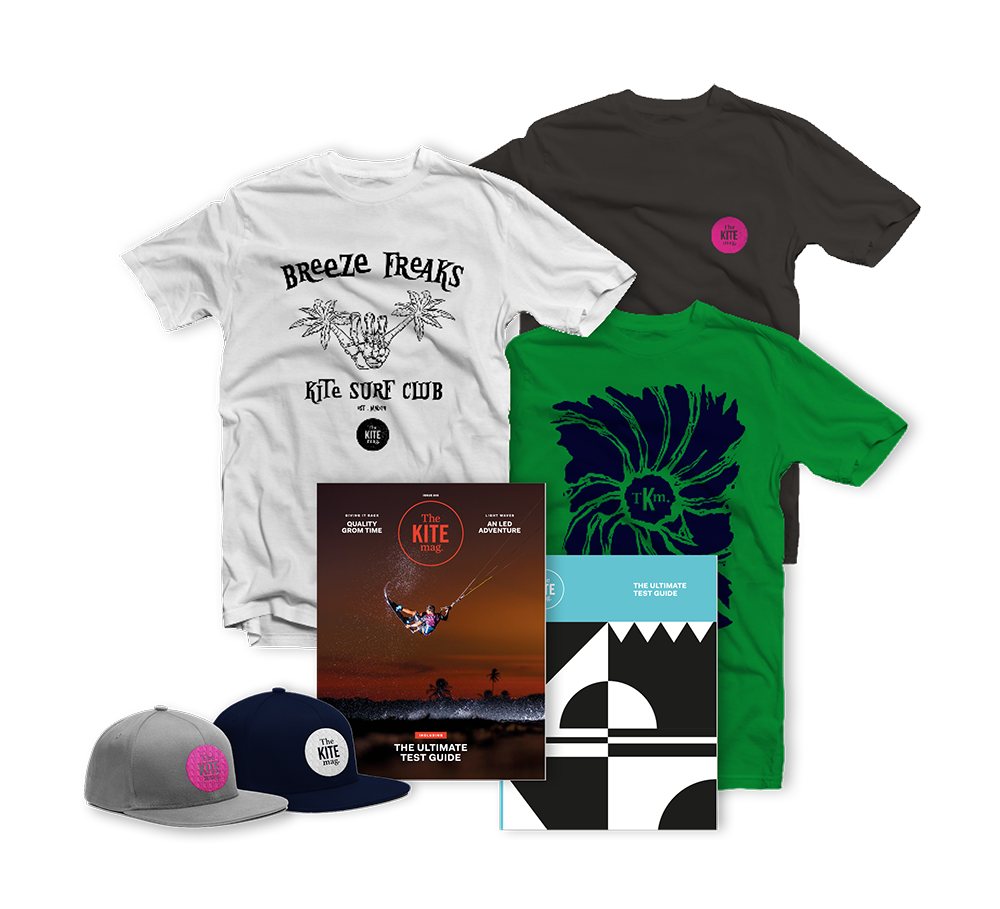 ALREADY SUBSCRIBED? Your issue should be with you shortly!​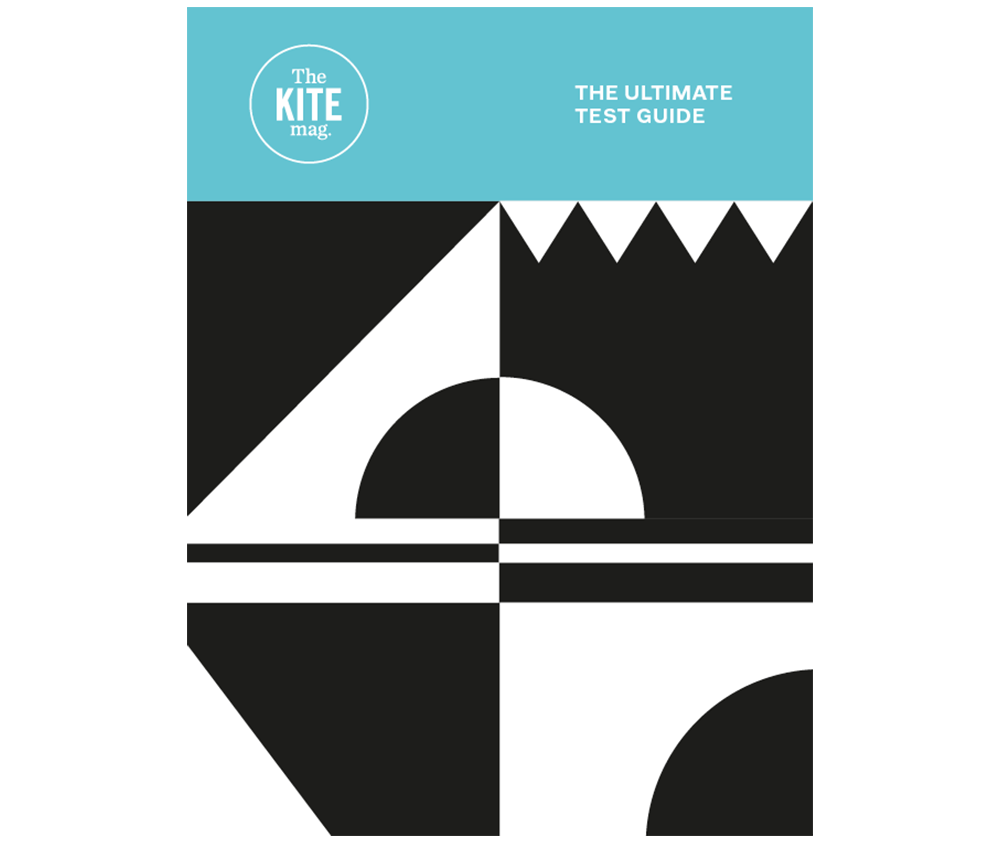 THE ULTIMATE TEST
Building on the success of last year, kiteboarding's most comprehensive, in-depth field test of kit returns, bigger than ever, with more kites, boards and foils tested for an even longer period of time, and all amongst the wind-rich and consistent conditions to be found on the Dakhla lagoon in the Western Sahara…
The Ultimate Test is also available to non-subscribers for just €5 (or equivalent). Please visit our subscription page for all options.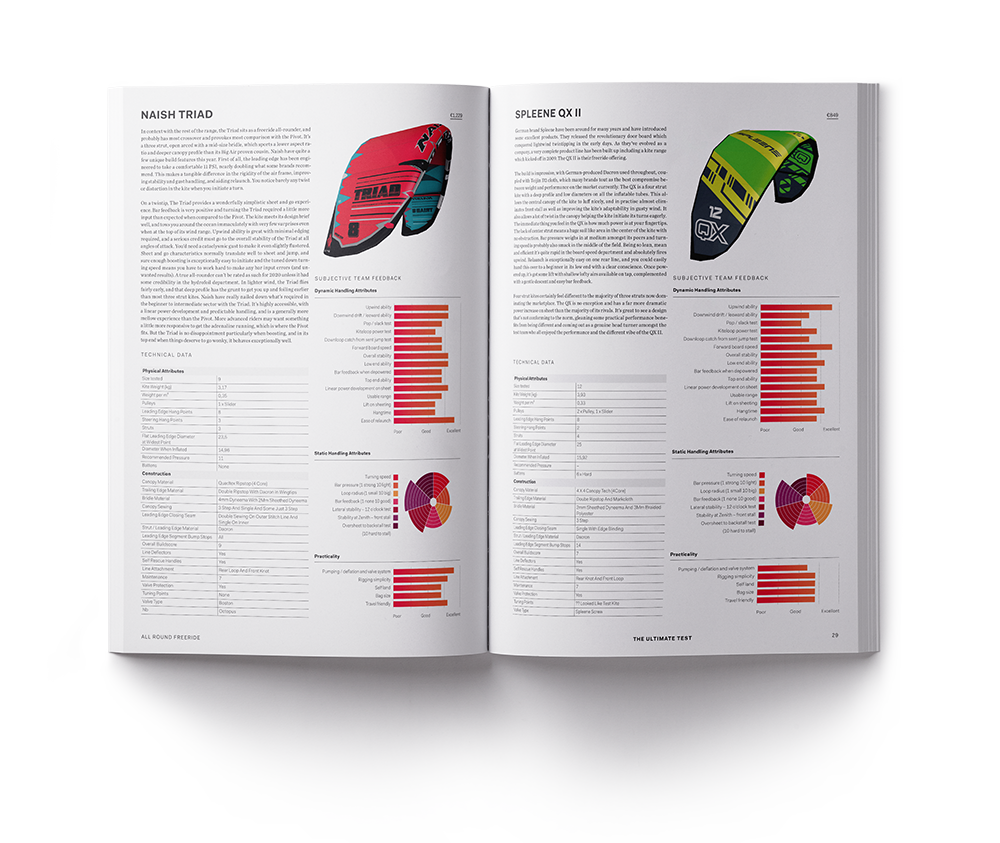 THEKITEMAG #35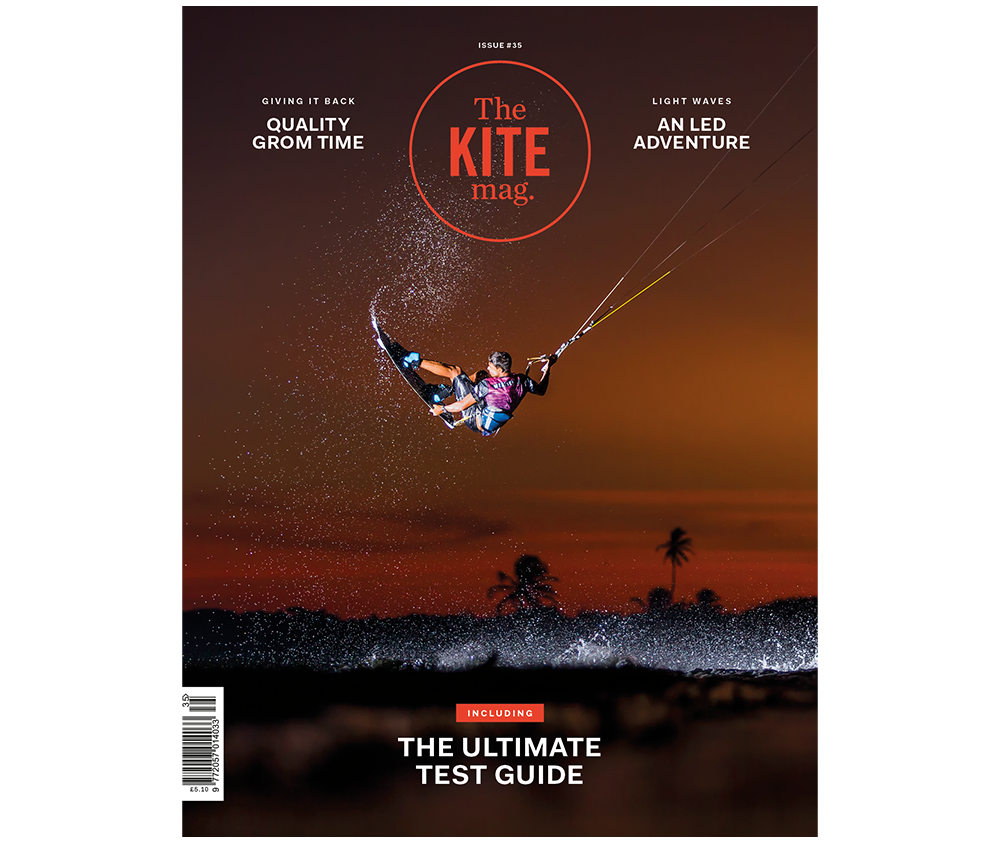 Along with The Ultimate Test Guide, we've got the mighty issue 35 of the magazine, loaded with adventure as always!
Here's a taste of what to expect…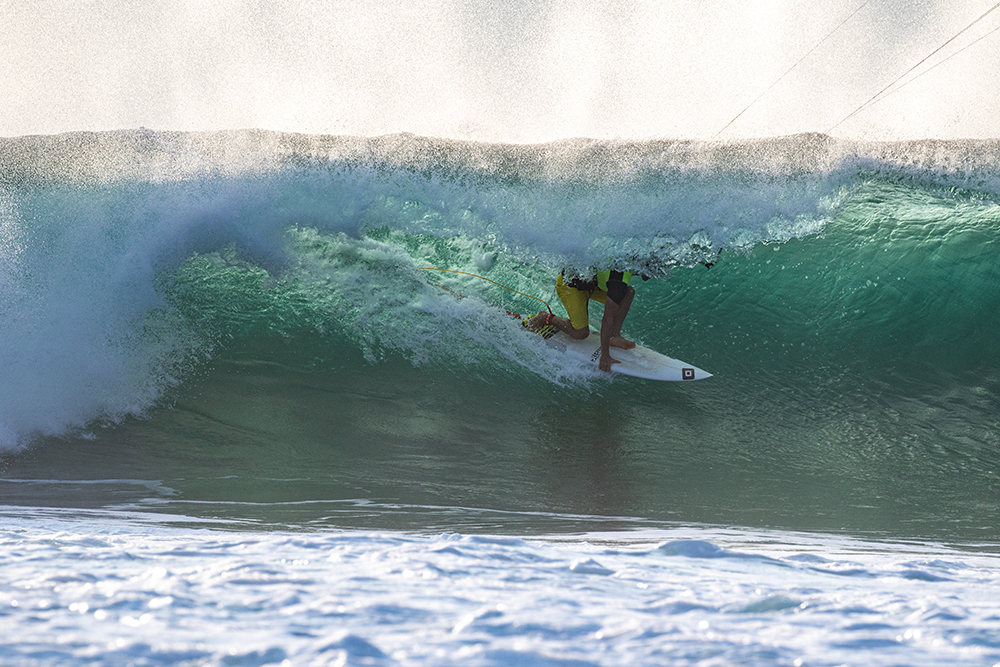 THE DOLDRUMS
"My favorite spot was the outer reef break I had been eyeing since riding in front of the cliff. It took me quite a few days to get the courage to get out there because this place was pretty unforgiving. If you happened to drop your kite in a wave you could pretty much guarantee you weren't going to see that kite in one piece again."
We're not totally sure where Rob Kidnie went on his latest barrel-hunt, but after reading this article and seeing the photos, we can certainly understand why he's chosen to keep it a secret…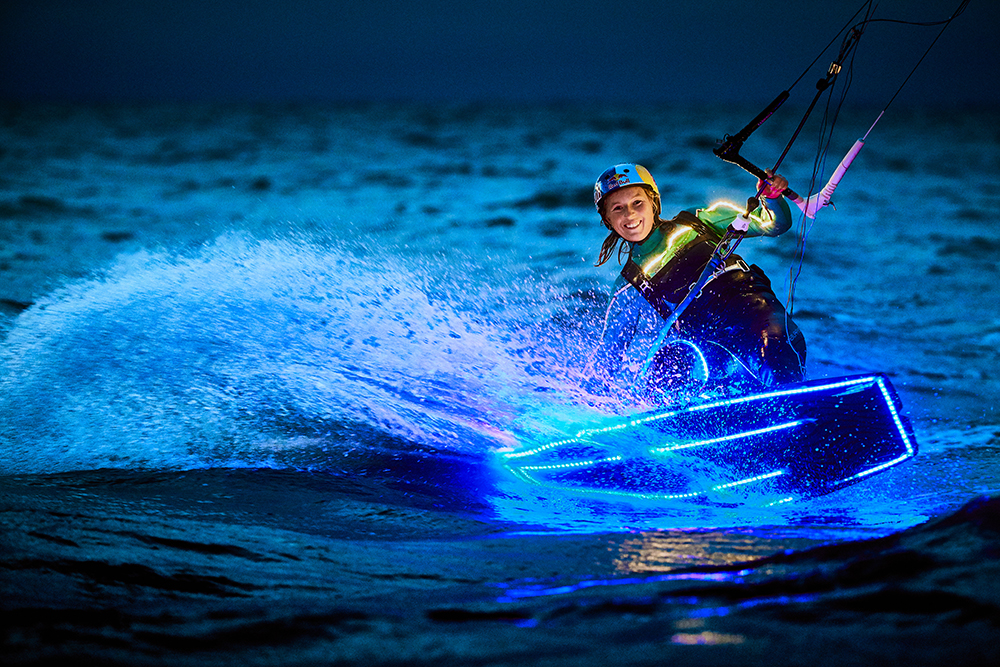 LIGHT WAVES
"After two days of working on the equipment, we had the set up ready. 4000 LED-lights had been glued to my kite, board and wetsuit. It was ready to light up the waves in the dark. In the end, the set up came out more complicated than I had expected."
Therese Taabbel hooks up with Audi for a complex LED adventure in the dusk waters off Denmark…

TANGLED LINES LEGENDS: PETE CABRINHA
"I will predict this: it seems that the more we design equipment for the water, the more emphasis there is to get the rider 'off' the water. Everything is about flying right now and this is a cool predictor of the future."
Next up in our Legends series is Cabrinha's top man, but also artist, musician, big wave surfer and constant innovator: Mr Pete Cabrinha…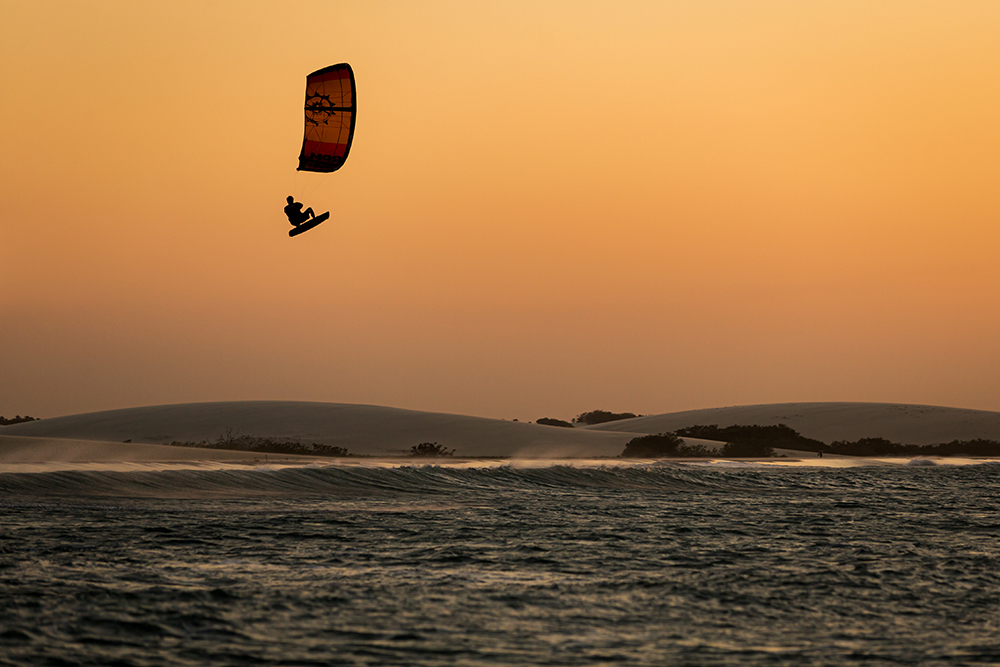 O CLÁSSICO
"Photoshoots are hard work, everybody thinks we are just chilling on the beach all day living the dream. We are living the dream in many ways, following our passion doing something we love, but let me tell you, photoshoots are physically tough on your body. We have broken many groms in the past, just ask Fred Hope…"
Hoping not to get skunked like they did in Mauritius, Sam Light leads the Slingshot Team charge into reliable Brazil and, thankfully, scores it…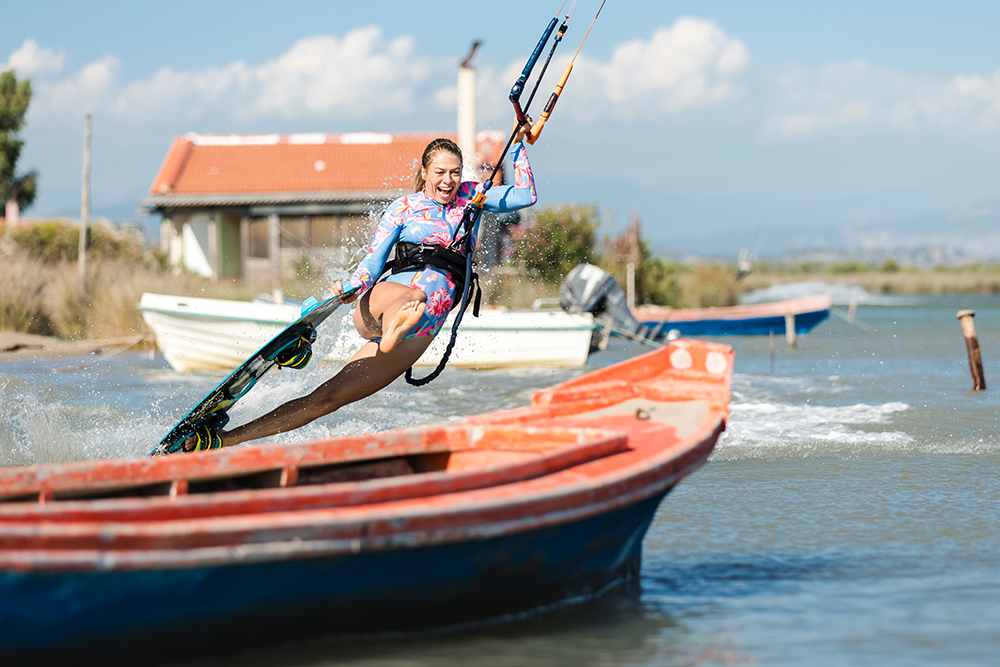 THE MISSION: GREECE
"I have so many good memories of kite sessions, and when people aren't kiting everyone generally chills on the sand spit and is constantly cheering you on to go for new stuff. The spot reminds me of being at a skate park, sometimes you wait a little on the sand bar for your turn and there is always banter and fun to be shared. It's a cool atmosphere."
Hannah Whiteley isn't shy about letting everyone know where her favorite mission spot lies. It's so good in fact, she returns every year…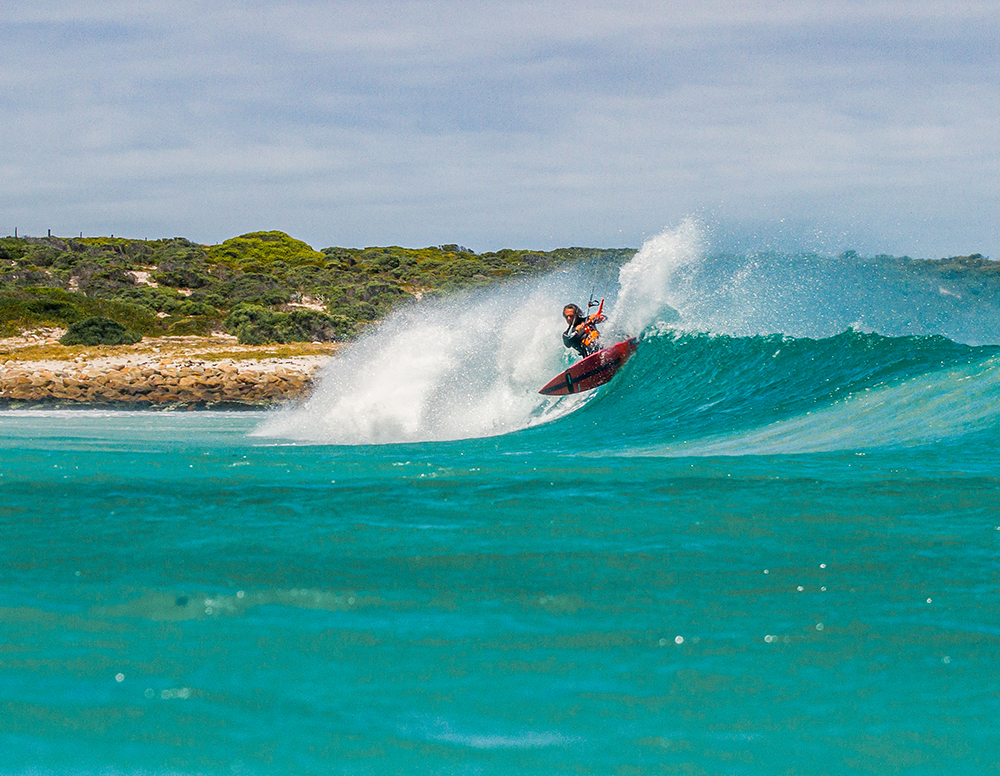 THE CREATORS: ROBERTO RICCI
"I went for a pizza with some friends, and then after a couple of hours my brother called me up and said, "Look, you gotta come back home because there's been a fire in the factory." Then when I turned on the corner of the street where my parents lived, it was like entering into a movie; the fire department were there, all the trucks just trying to extinguish this fire that was underneath my parents' house. It was really one of the worst nightmares you can imagine."
After 25 years in the business, RRD's Roberto Ricci looks back over a professional life that's taken in a multitude of watersports and has continued to innovate, right up to the present day.
Subscribe to issue #34 here.