TheKiteMag #36 is here.
Odd times as they are, the latest issue of TheKiteMag takes in all manner of beautifully captured worldwide adventures that you can enjoy from the comfort of your own home.
Find a little taster below of what's in issue #36!
Take out an annual print subscription today and you'll receive five glossy print issues through the post thereafter, and a high quality TKM tee and cap at no extra cost!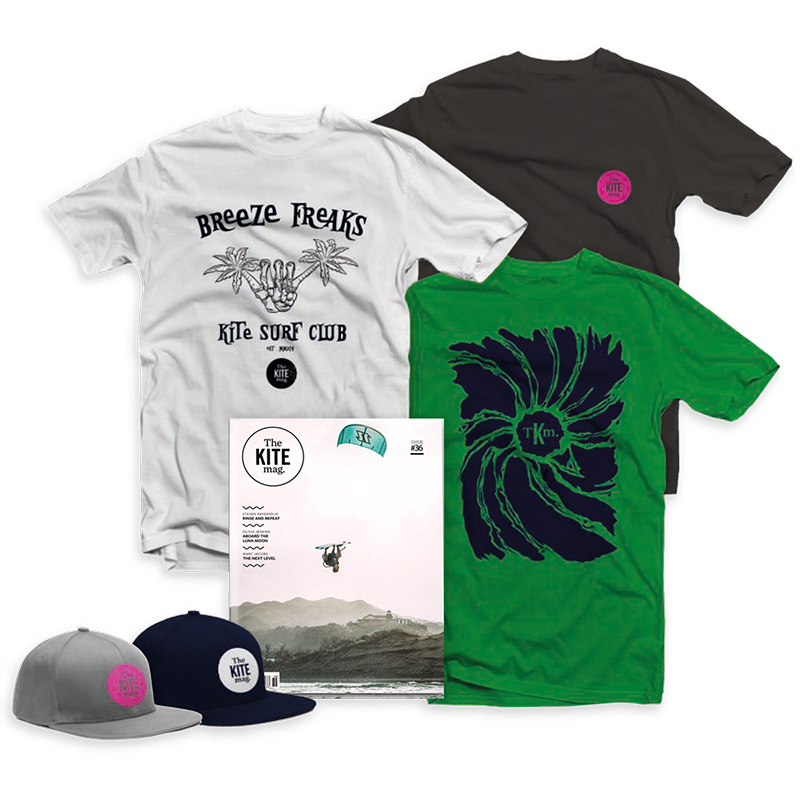 ALREADY SUBSCRIBED? Your issue should be with you shortly!​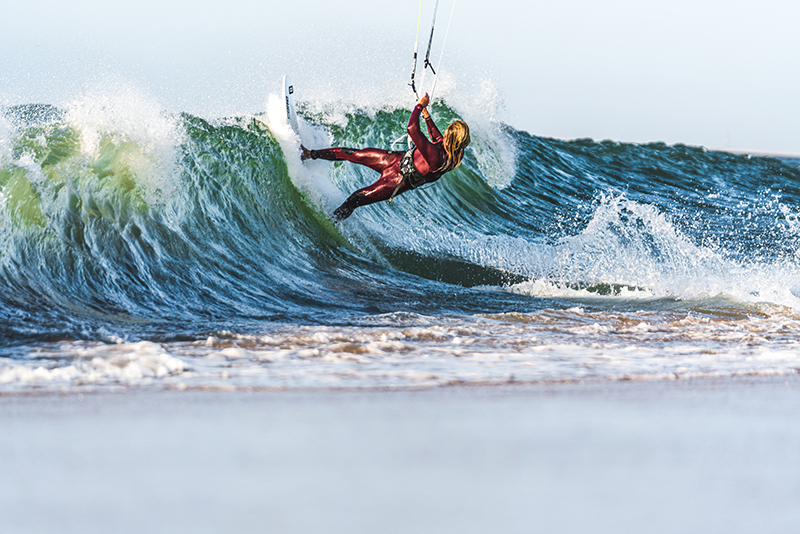 RINSE AND REPEAT
"The following morning our alarms went off in the darkness, as we wanted to be there with the sunrise. We arrived at the spot before the sun was up, with a light morning mist in the air. It's so surreal to be at a spot where every 15 minutes a set comes in that makes the water come to life, creating hollow waves that run for almost a kilometer."
Isolating themselves before it was a thing, Steven Akkersdijk, Willow-River Tonkin and Joshua Emanuel head out into the barren Namibian desert and find some pitting perfection…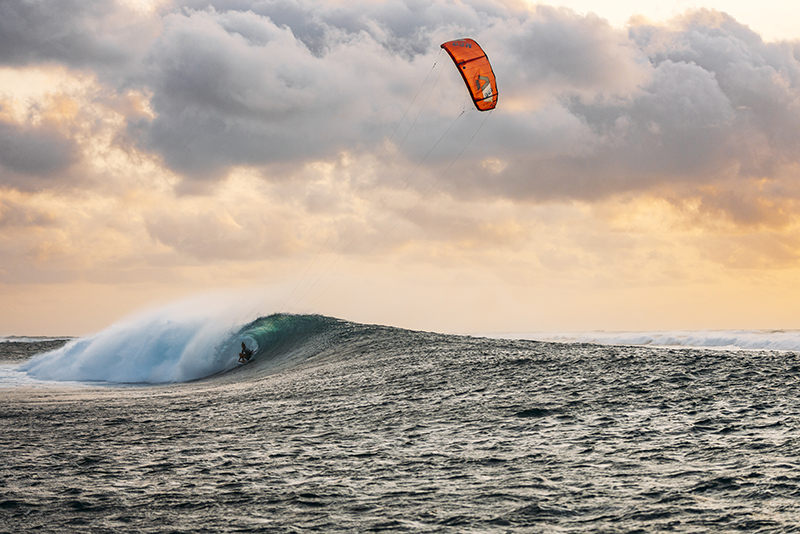 ABOARD THE LUNA MOON
"Patri rode up to me and yelled that on the upwind section of the wave there was a step that formed. He told me to catch a set wave, look for the step, and pull up underneath it and grab my rail. This is the section that was barreling almost every set wave. Almost immediately a set wave rolled through and I did exactly as he said. I saw the step, bottom-turned underneath it, ducked down, grabbed the rail, and the wave pitched over me. My lines cut through the lip and I thought I was about to get blown up!"
Olivia Jenkins joins an old-time schooner for a Madagascan adventure. The swell took it's time to show up, but when it did Olivia looked to up her barrel game…

THE CREATORS: RAPHAËL SALLES
"It's like a house that we're building over a few generations. Other brands are owned by investors, they buy their house, put in a full renovation and try to sell it for more money. It's a totally different approach with us, we are thinking in the long term, while they are only thinking for four or five years, maybe."
Raphaël Salles built F-ONE from the ground up, even naming it after the sail number from his competitive windsurfing days. It remains a family company at heart, with a very particular set of ideals. We find out the background, and what's yet to come…

THE MISSION: CAPE VERDE
"This is a spot that's been on my radar for quite some time now, but with no-one ever kiting it before, it was a tough decision making the call whether to go or not. It could be all-time or it could be a skunking. We went back and forth looking at the forecast then finally made the call and booked a flight to the other side of the world 12 hours before we needed to leave. In the end it turned out better than I ever could have dreamed."
When the swell direction lit up a secretive Cabo Verdean mysto spot, Keahi de Aboitiz, Matchu Lopes and Moona Whyte made sure they were in the right place at the right time. We have the story and, most importantly, the shots…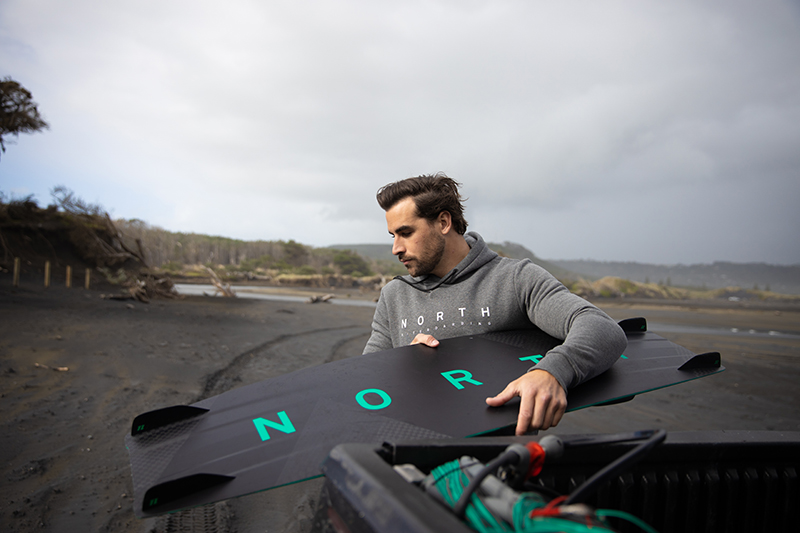 NEXT LEVEL: MARC JACOBS
"There is so much hype around the [King of the Air] event, and only having one chance to prove yourself, there is no room for error. There are a lot of good riders who can land all the tricks, but if you don't have the mental state to handle it, you don't have the mind to perform. State of mind is everything in an event like this and is what a lot of riders are lacking experience in."
KOTA's current 'Biggest Air' title holder is Marc Jacobs, a man whose career has evolved markedly through the years. One of the recent additions to the new North stable, he tells us why Big Air is his chosen discipline now…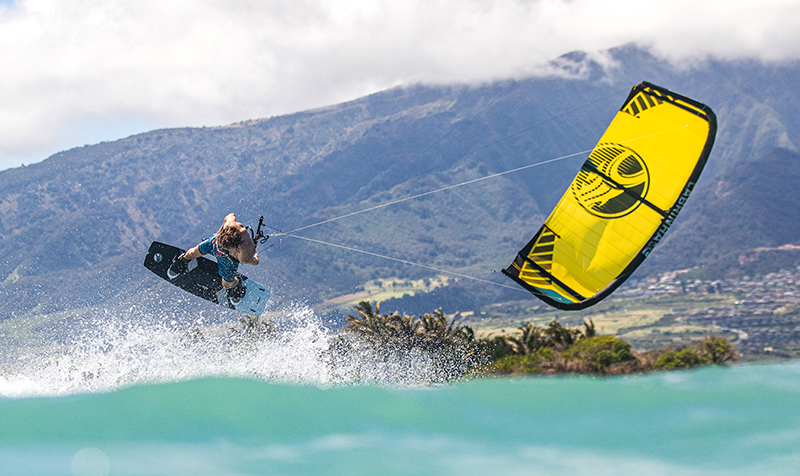 TANGLED LINES LEGENDS: ALBY RONDINA
"I spent endless hours working on those [switch] tricks and making them look legit and almost as good as the regular ones. I actually realized that in some cases my switch ones were better, or different, so I could add a different grab or tweak that I wasn't able to do on my regular ones."
Alby Rondina jumps into our Legends slot for this issue, and gets pitched all manner of questions from his peers across the kiteboarding spectrum.