UPDATE!
Featuring the biggest names and the best content in kiteboarding. And here's a taste of what's in the latest issue…
Enjoy 5 glorious print issues of TheKiteMag (including free delivery), the Ultimate Test results, a free tee or cap of your choice, as well as access to our digital editions AND a LOCKED IN FOR LIFE 10% DISCOUNT offer by entering the code GETITFIRST at checkout.
You can also download our apps, available now in the App Store or on Google Play.

Picture-perfect locations, steady winds, warm sunshine and care-free living in highly rated resorts… That's right – travel is firmly back on the cards, and with it comes our 2022 Destination Guide, highlighting the best options available to you and covering a wide range of budgets. It's essential reading for anyone looking to book a trip this year, and it comes free with issue #46 of TheKiteMag!

"It took about two hours of hard work and patience but eventually he found a few waves with promise and chased them down. He also narrowly escaped detonation in the oversized cross-ups backwashing diagonally outward into the swells and survived a couple of warped clamping barrels he pitted himself in."

Keahi de Aboitiz continues to blur the lines by charging a big day at one of the North Shore's most acclaimed surf spots – Off The Wall – on a kite. Legendary surf photographer John Bilderback got the call from Keahi and knew it wasn't to be missed…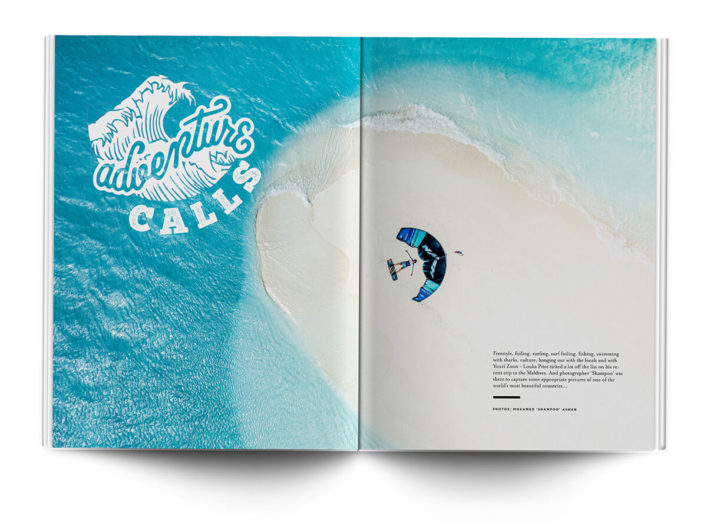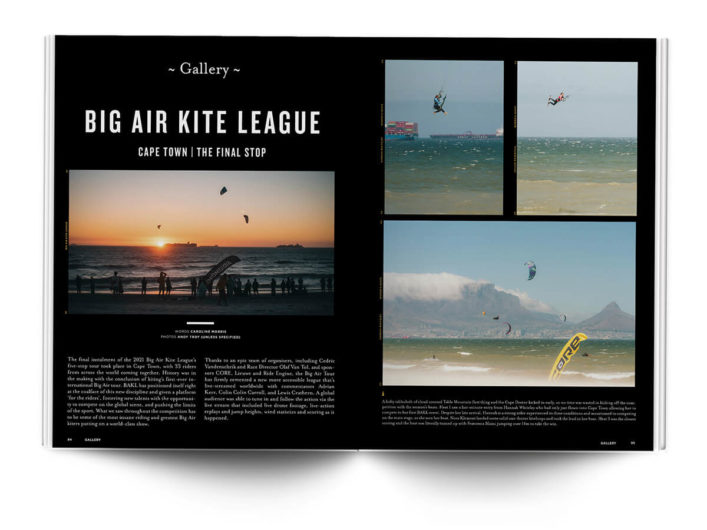 NOW GET THE MAGAZINE…
Subscribers to our print edition get 5 packed issues, plus a free tee or cap and free digital access. And you'll be directly helping with our sustainability efforts too!