Issue #5 of TheKiteMag is here. Bigger yet again with 144 pages of premium quality photo and feature goodness. We've even got around to squeezing Mr Hadlow onto the cover…
For this issue we held our deadline to ensure that we could get the first sumptuous print photos from the Triple-S to you. These epic shots are stitched together with some exclusive words from the main man on the front line, Brian Wheeler. He talks us through the history of the event, how things went down this year (spoiler alert: it was pretty tense), and also caught up with event founder Trip Foreman to see what he's made of the last ten years, and his hopes for the next ten.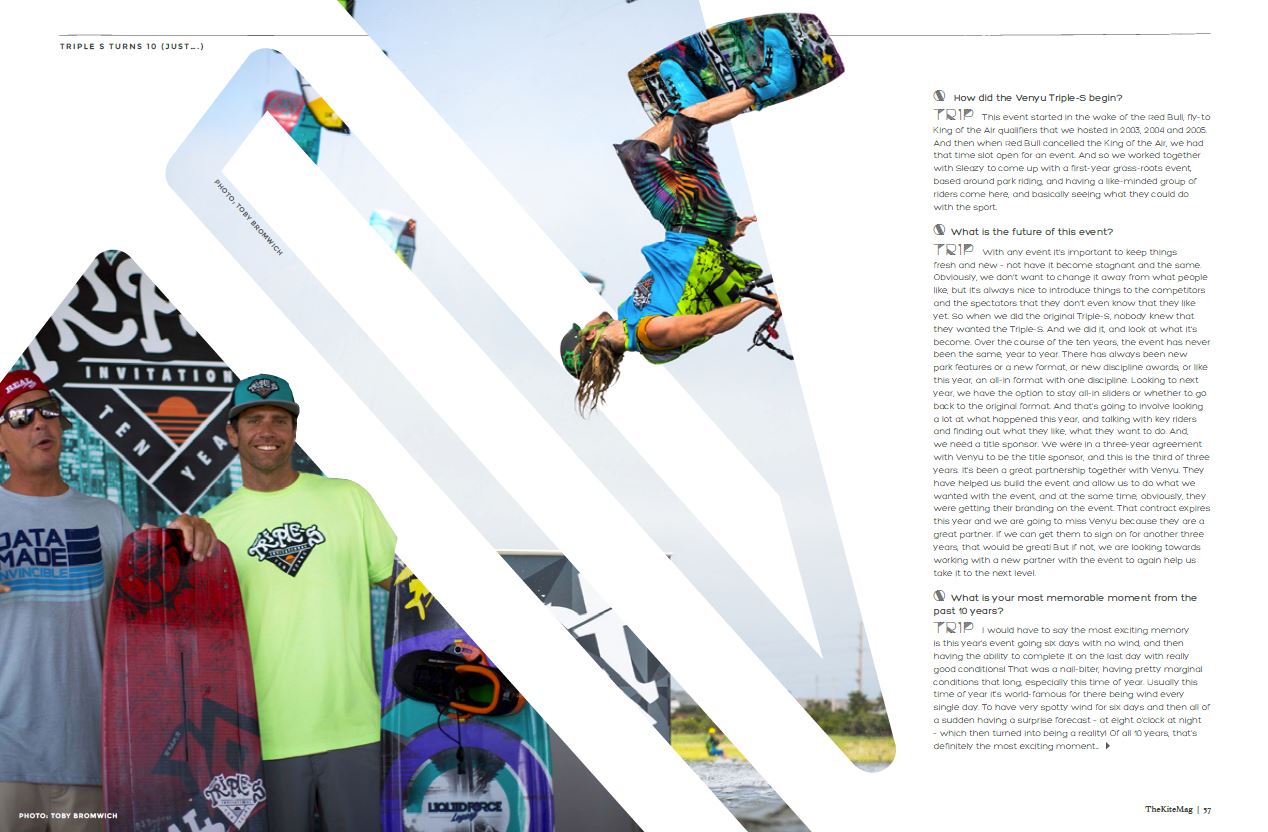 Then we stay in 'The Americas' and discover that the Bahamas aren't all 15m kites and XXL Americans on their 'summer break'…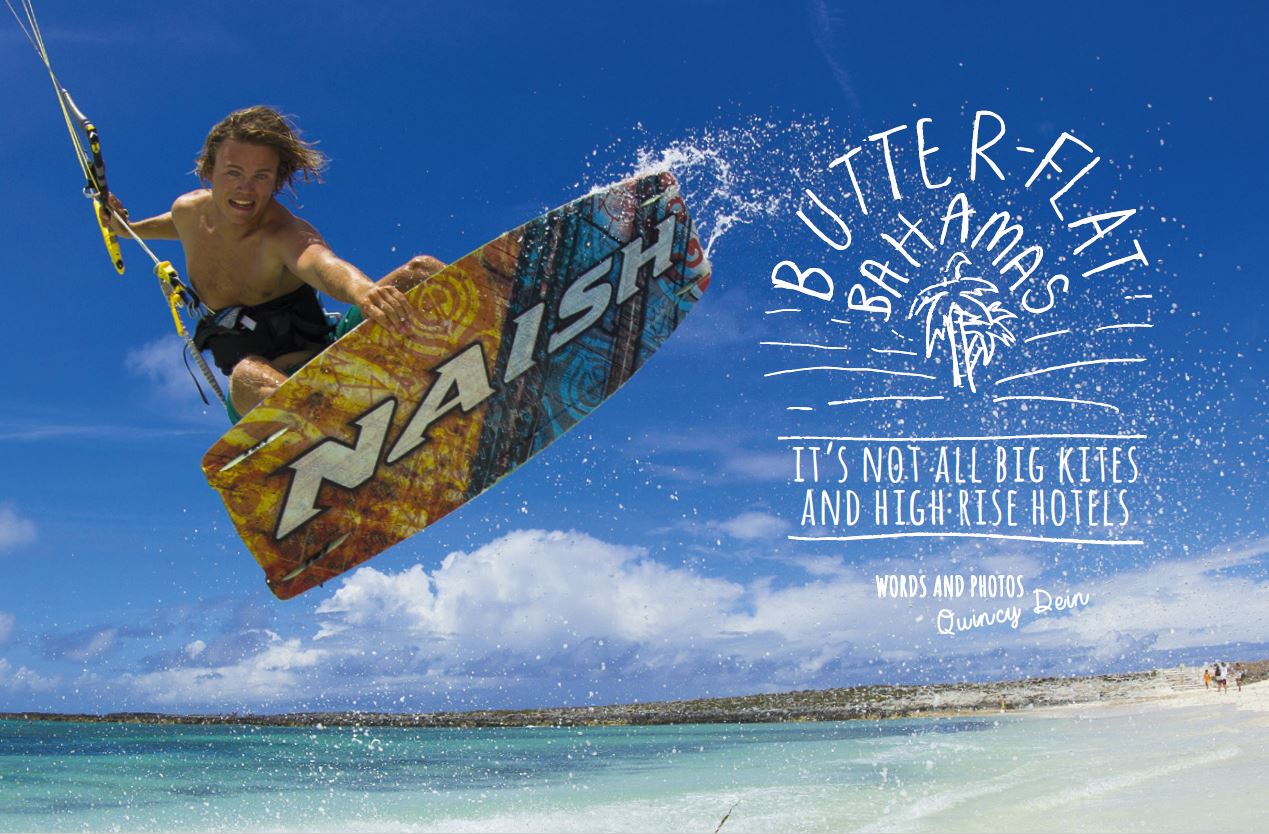 We catch up with Blade's Brazilian/might-as-well-be-Indonesian team-rider Stephan Figueiredo who continues to fly the flag for unhooked waveriding.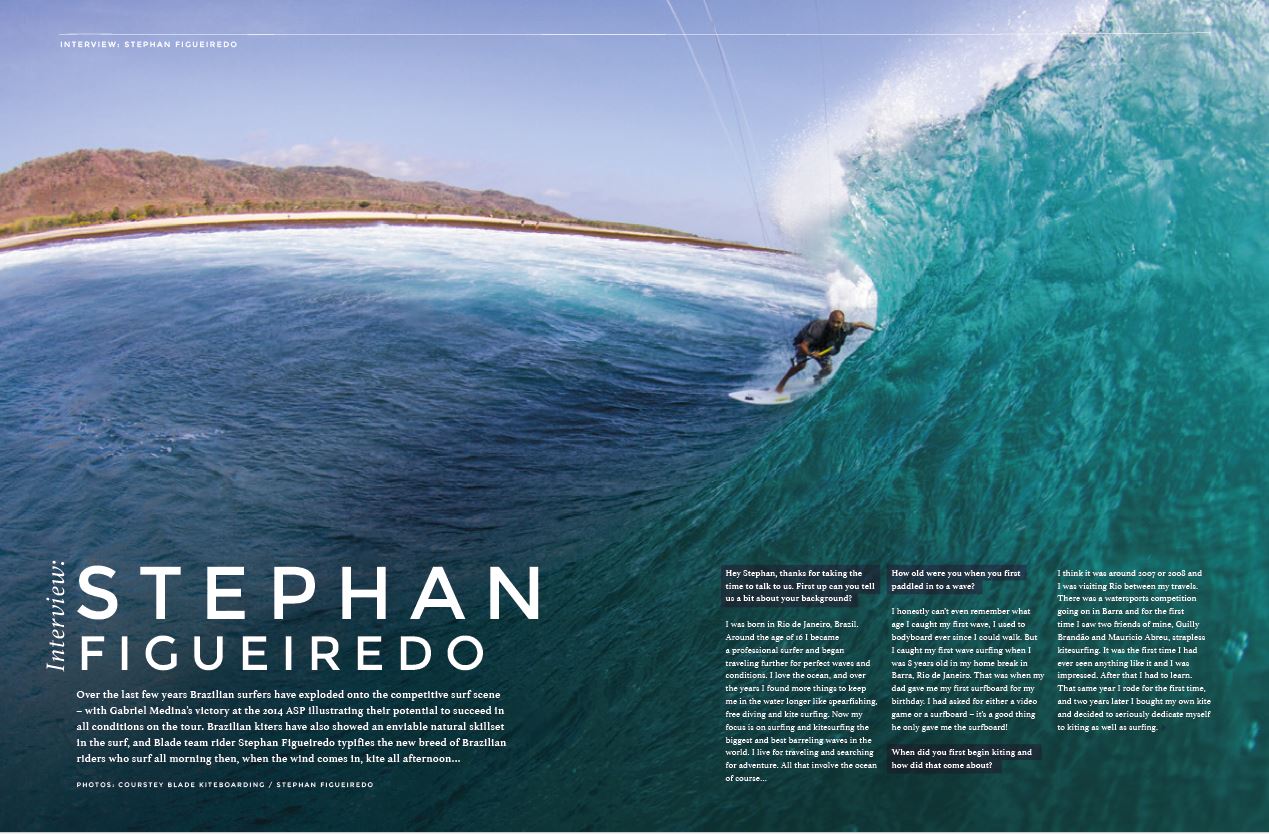 There's a new column where a rider talks us through their favorite stick, which this issue happens to be Triple-S winner Sam Light talking about his all new Pro Model, the Refraction.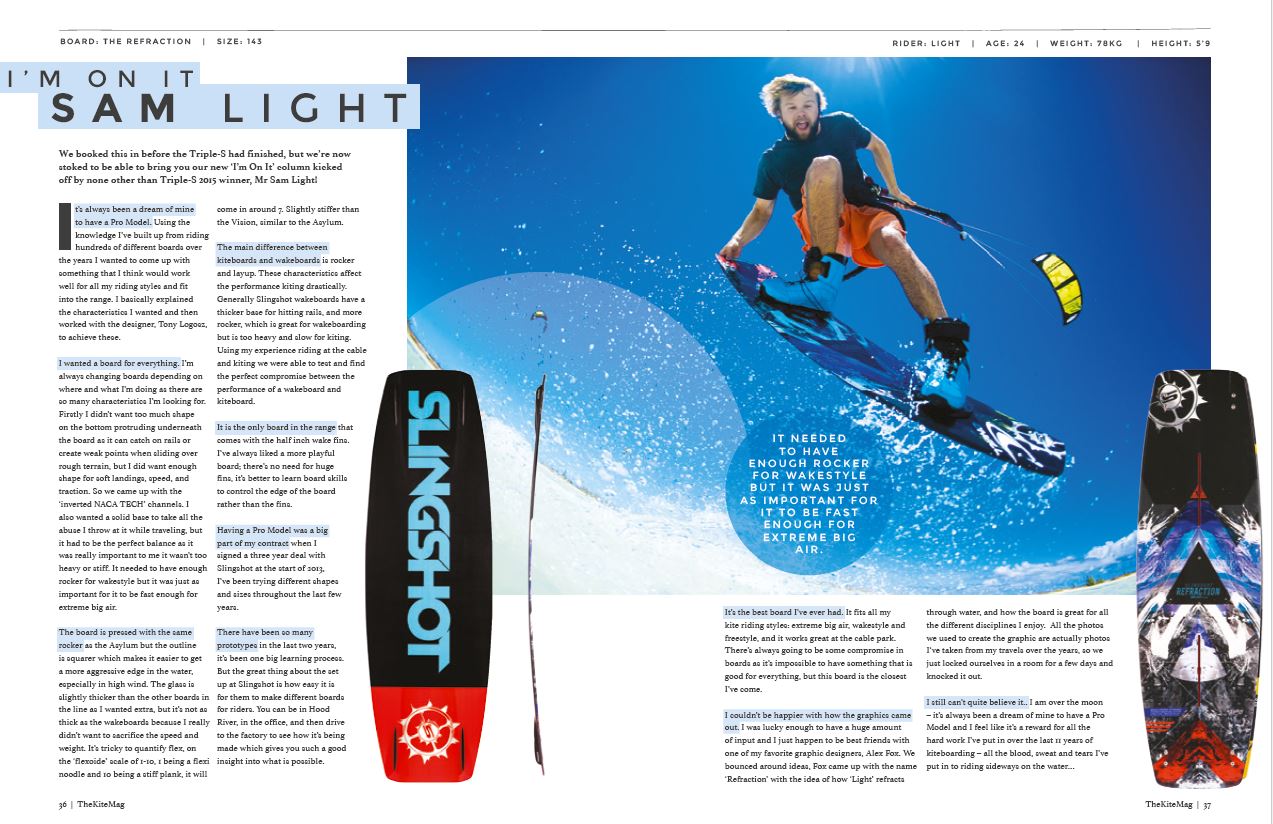 Hugo Valente takes us through a typical day at his local beach with the local crew. Not a bad bunch…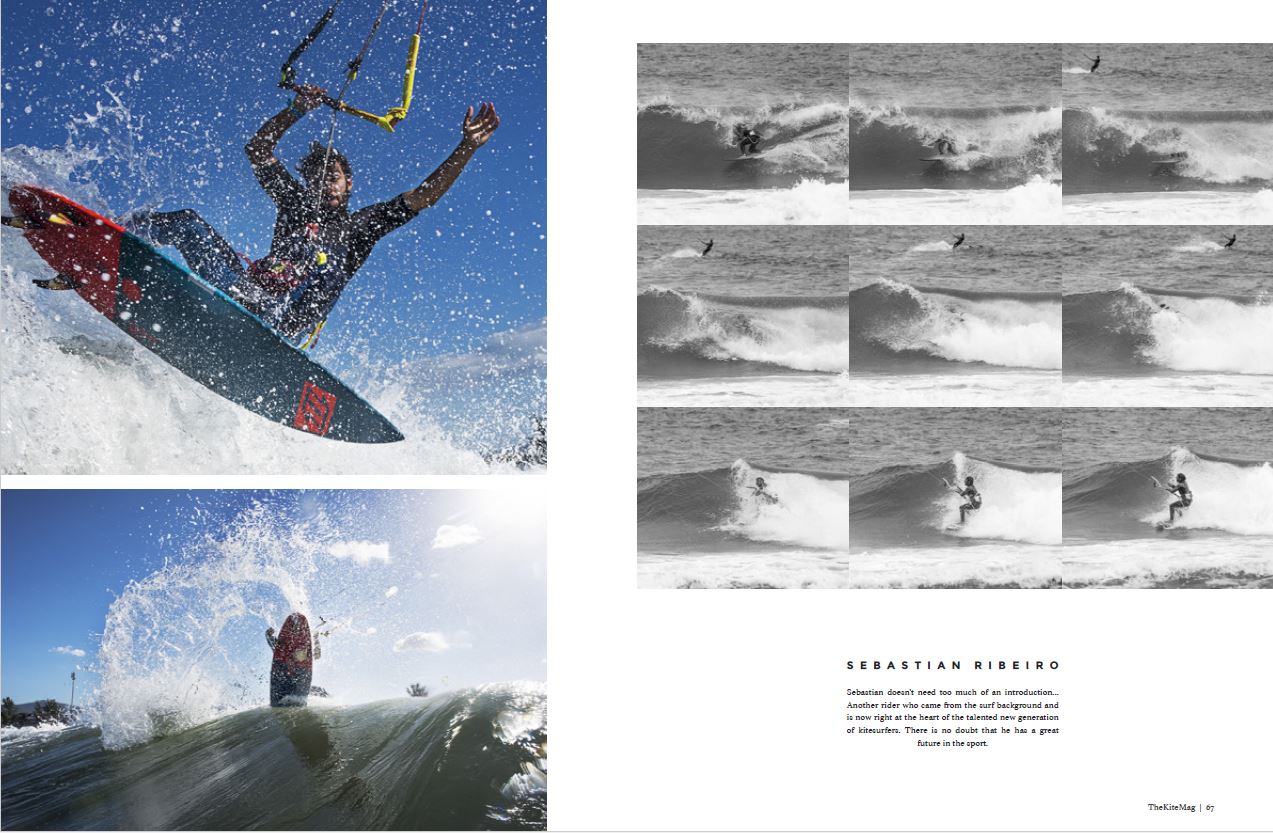 Jake Kelsick gets all hands on with Rail Building 101.
…and Robby Naish finds some snow close to home.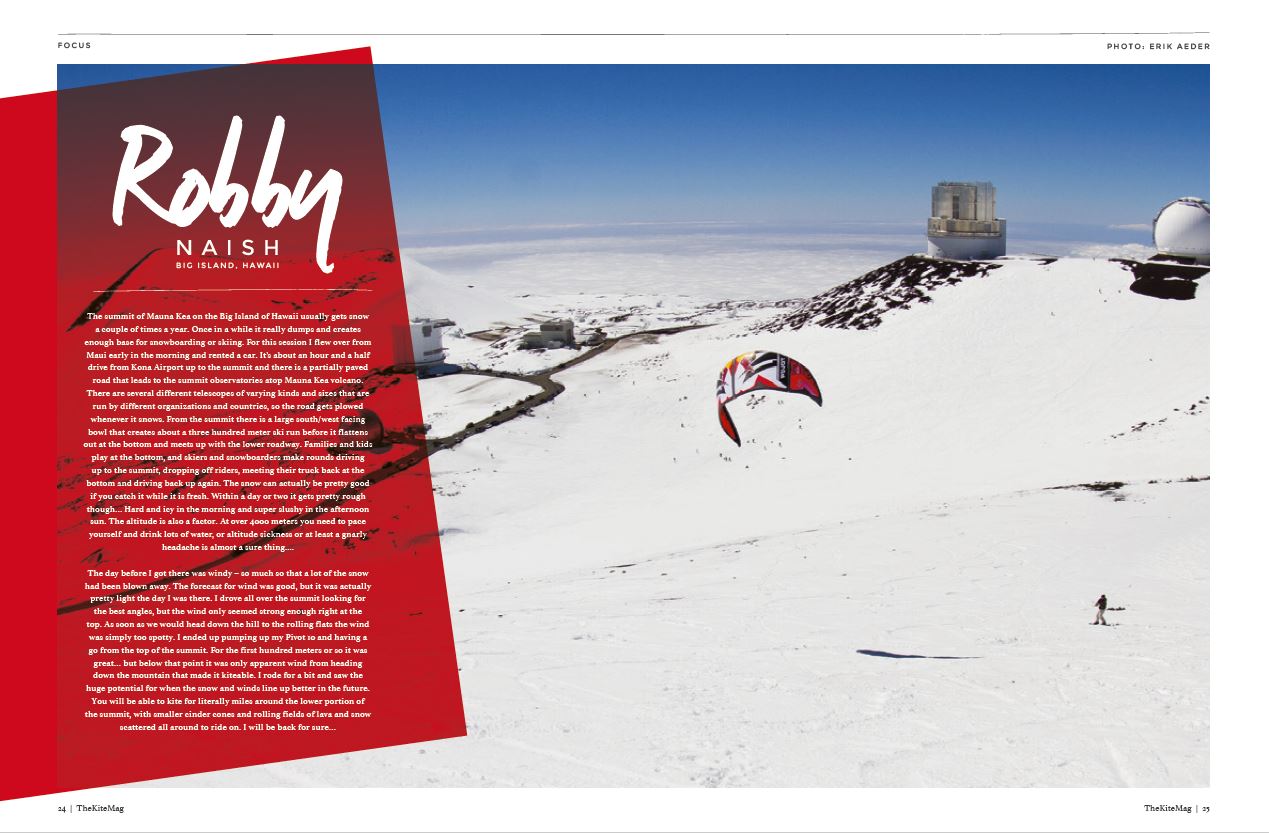 I know, once again: we are spoiling you.
Find us at your local retailer of choice, or subscribe here and get a free tee and TheKiteMag on your doorstep.