Issue 7 has dropped! And do we sure have some tales to tell you…
From Fiji to Lofoten, the Columbia River Gorge to Bali, the Grenadines to the island of Fehmarn in Germany… we once again bring you the most interesting and exciting kiteboarding dispatches from around this beautiful planet of ours, from some of the best writers and photographers in the sport.
TheKiteMag 7 is available from reputable newsagents and kiteboard stores around the world, or subscribe today and receive this issue (plus 6 more a year, and a free T-shirt!) in the mail as fast as our reliable couriers can get it to you…
Now, here's just a little of what you can expect in the latest issue…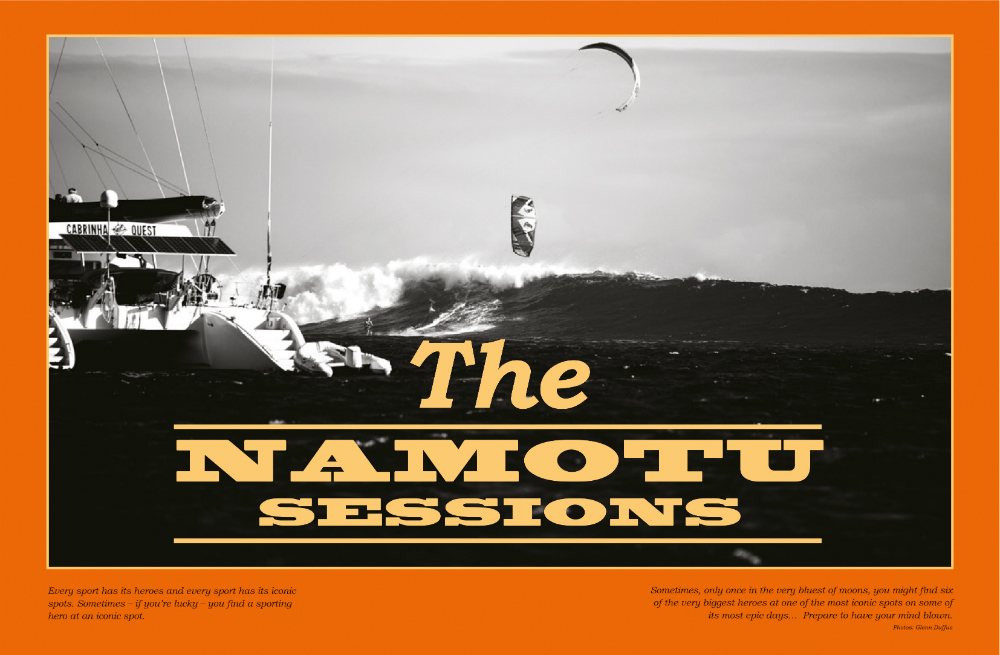 "On this trip I had moments I will always remember, visions that are embedded in my mind forever. I can still feel remnants of the stoke and fear from our big session. One day I will die truly a 'rich man', not because of any amount of money I have but because of the riches that my memory is filled with…" – Jesse Richman
At 22 pages, this is our longest ever feature, and you'll see why as Jesse, Patri McLaughlin, Keahi De Aboitiz, Robby Naish, Pete Cabrinha and Ben Wilson relate the tale of when legends and swell came together in Fiji…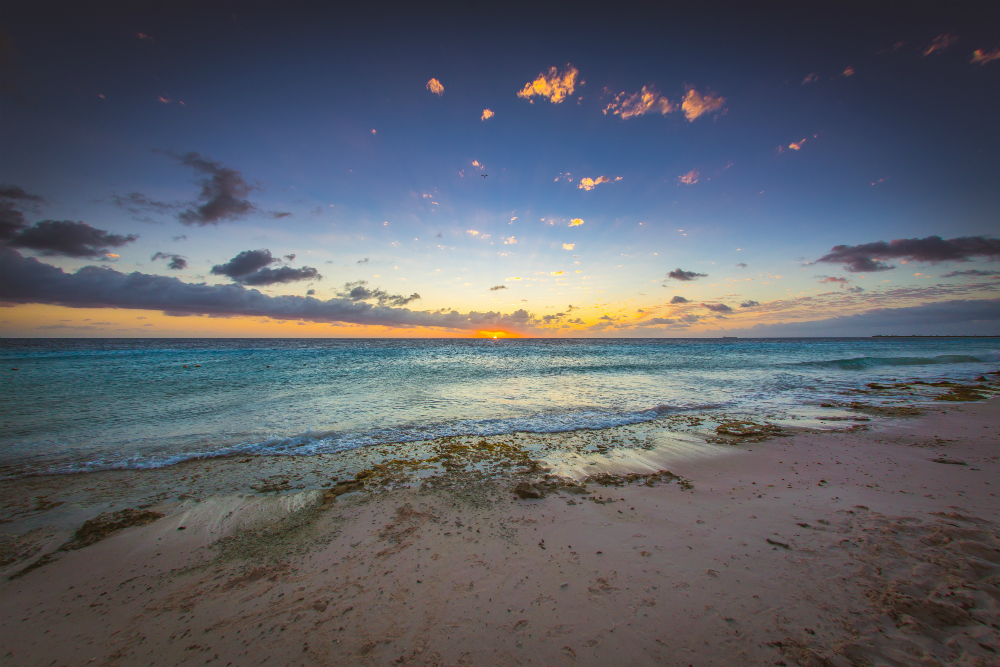 "The best sessions in Bonaire were the sunset sessions where the wind was usually a bit stronger, the water was flat and one time I had 7 dolphins underneath my board, all jumping and playing next to me…"
Dylan van der Meij makes his way across the Caribbean to behold the kiteboard glories awaiting on the mesmerising Dutch isle.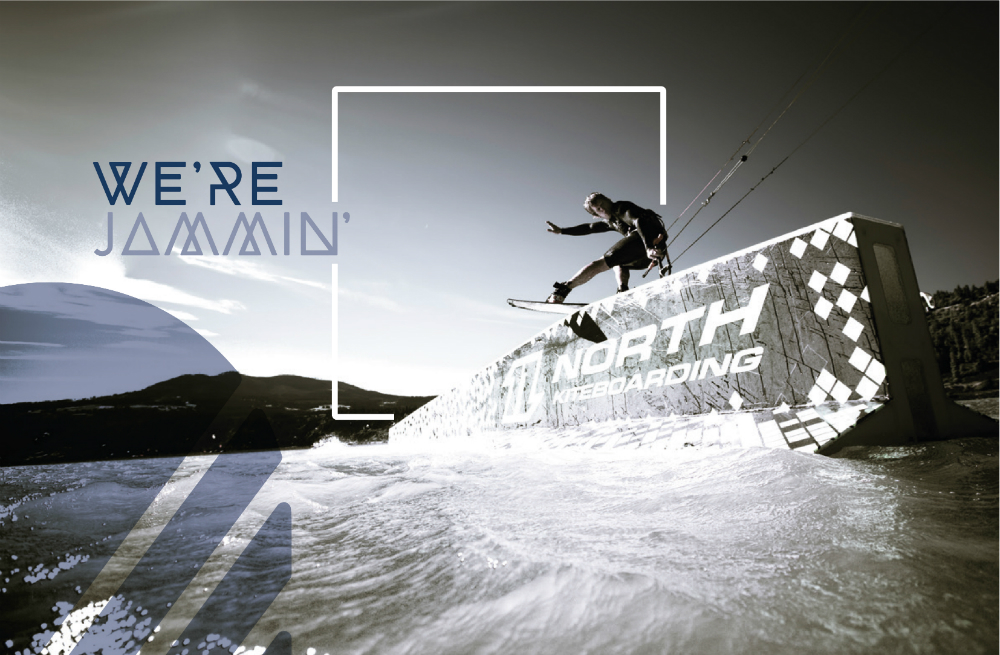 "We didn't want to make a big deal about structure or organization, instead keeping it loose to let the riders shape the ultimate outcome and that's exactly what happened."
Colleen Carroll and Brandon Scheid describe the grass roots appeal of the latest lo-fi slider comp on the Hood River…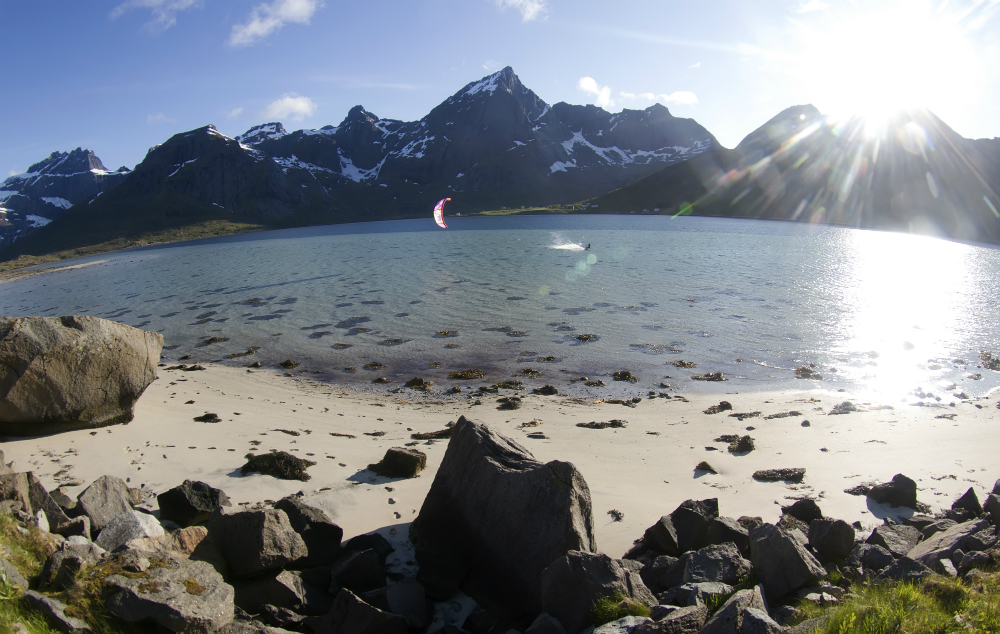 "Lofoten is just a big playground. It's hard to decide what to do. You can kite, SUP, snorkel, surf, fish or hike. And the midnight sun makes it possible to do different things 24/7, day and night."
Kari Schibevaag writes about her beloved Norwegian playground, and a summer spent in the endless sunshine…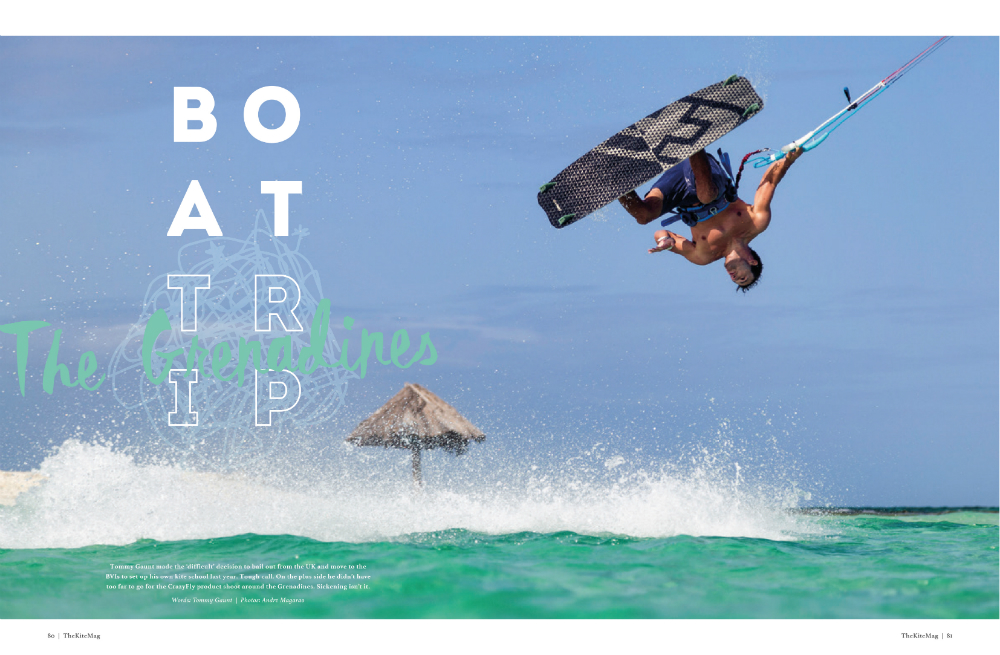 "After we bagged a lot of video and pictures of kiting around the bay at Union Island, we made a little trip over to Happy Island one night and enjoyed some rum and danced to some Caribbean tunes. It has to be said that the dancing was appalling…"
Nothing but honesty from Tommy Gaunt as he relates the good times had on the 2016 CrazyFly product shoot…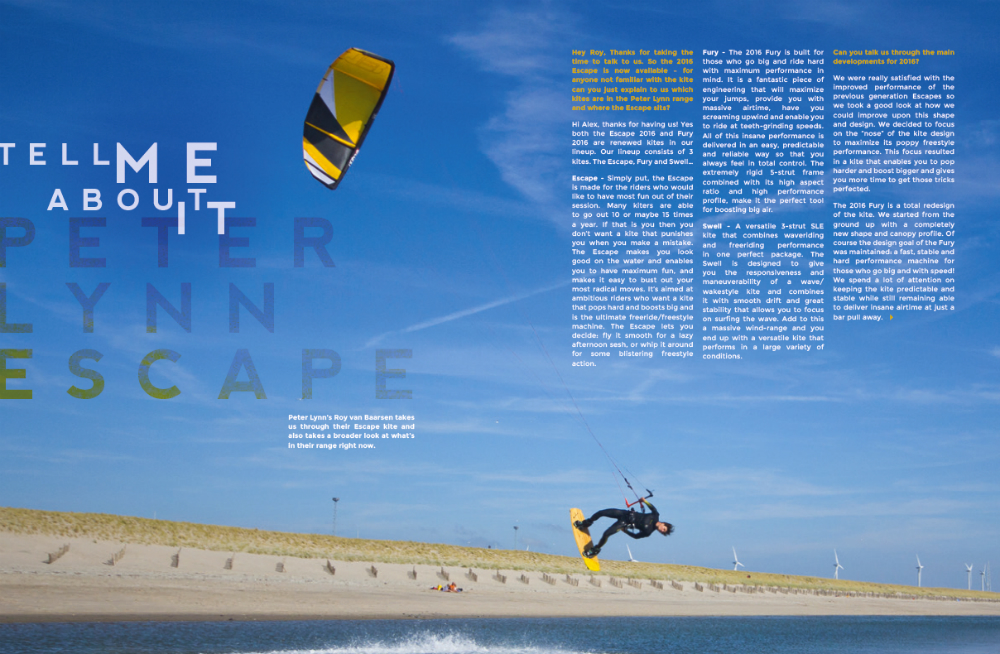 In our regular section from those who make the magic happen, Roy van Baarsen gives us the skinny on the new Peter Lynn Escape kite and Markus Morbitzer talks us through the new ION Wire_Tec harness…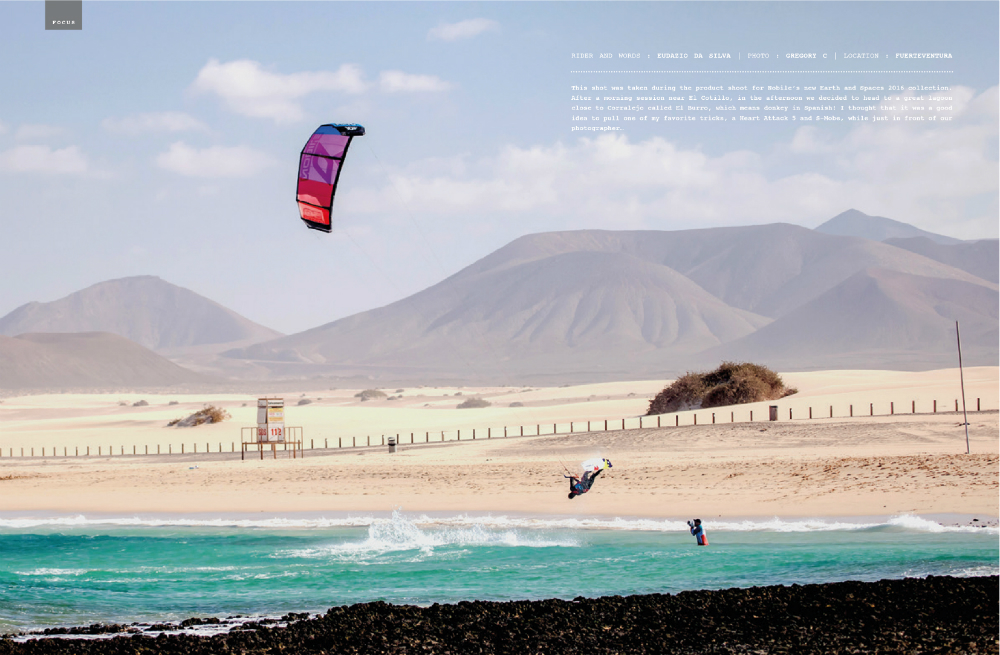 …and, as ever, we bring you the finest images of our sport that we can lay our hands on.
All this and so, so much more in issue 7 of TheKiteMag: available now!