This past weekend I was super excited to finally attend the Miami Kite Masters in Crandon Park, Key Biscayne, Florida. This event has been running for as long as I have been kiting, but even living close to Miami and just an hours flight away in the Turks & Caicos Islands, I'd never come up to Florida for the competition.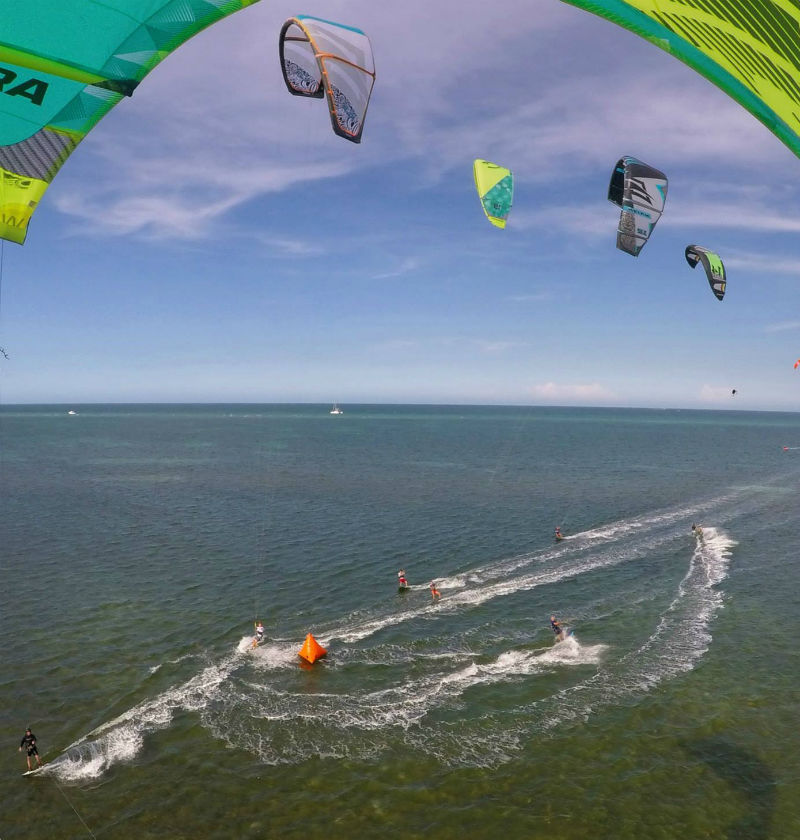 Photo/Feature photo: Rick Iossi
I convinced my friend and fellow kitegirl Kaja Lepczyńska to join me for the weekend of fun in Miami and we booked a last minute trip. We landed in Miami and were immediately greated by 'Hola' from everyone. That afternoon we did some quick shopping at the mall (you can't buy much on an island) and went to watch Disney's new movie, Home. (Our local TCI theatre was damaged in a hurricane and has been closed for over a year).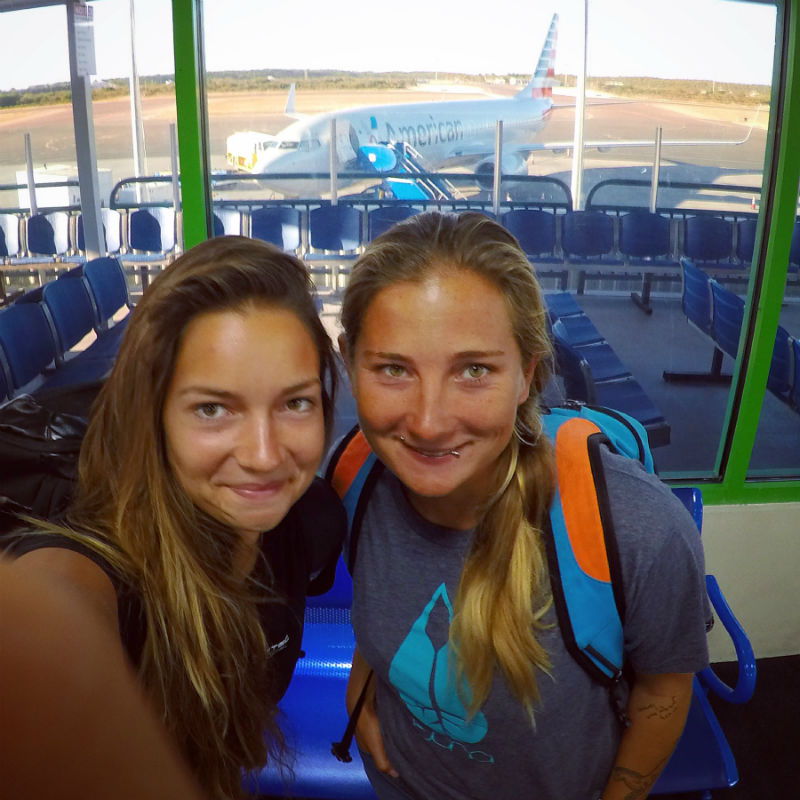 The next morning we drove out to Key Biscayne where we met up with the staff of Miami Kiteboarding and my fellow Naish rider Drew Christianson. There was't much wind on Saturday, but slalom races were still held as a warm up for Sunday, for which the forecast was looking much better. The slalom races were split into two categories: Adults and Juniors with up to 9 riders in each race. It was chaotic but fun! The next day all this practice paid off and in the real races the tangles and crashes were few and far between!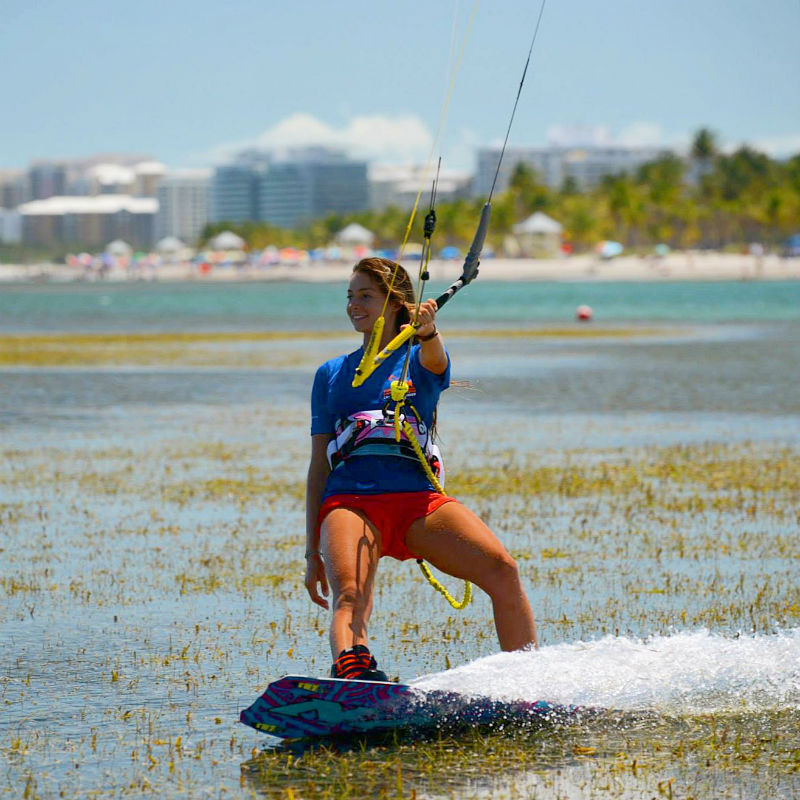 At the end of the weekend I was super stoked to walk away with the 1st places in both the Women's Freestyle and Slalom Race.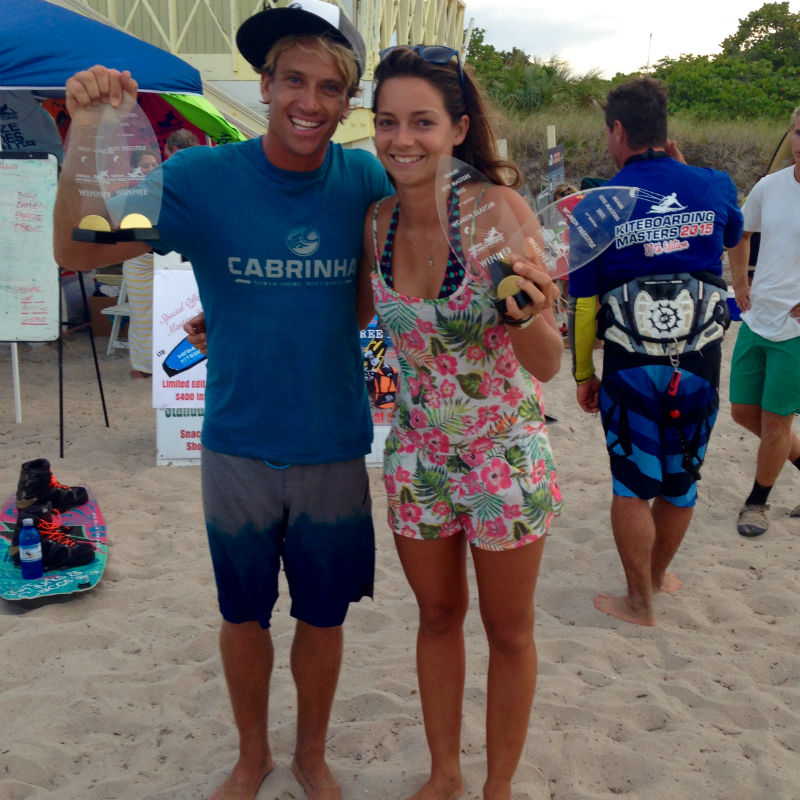 Miami Kite Masters 2015 results:
Men's Freestyle
1st Damien LeRoy (Cabrinha)
2nd Billy Parker (Best)
3rd Drew Christianson (Naish)
Men's Slalom
Damien LeRoy (Cabrinha)
Billy Parker (Best)
Drew Christianson (Naish)
Women's Freestyle
1st Hope LeVin (Naish)
2nd Melissa Gil (Cabrinha)
Women's Slalom
1st Hope LeVin (Naish)
2nd Melissa Gil (Cabrinha)
Roos de Hart (Slingshot)
Youth Freestyle
Joseph Prieto ( Cabrinha)
Roman Rose (Cabrinha)
Jacob Olivier (Cabrinha)
Youth (girl) Freestyle
1st Karen Zerquera
Big thanks to Chris Ribot of Miami Kiteboarding for putting on the event for 11 years running and the entire staff at Miami Kiteboarding for helping organise the event.
Best wishes to everyone involved in 2015 and I'll see you all next year!
Big love,
Hope
instagram.com/hopelevin
facebook.com/hopetci
hopelevin.com