Having never been to Hood River, I was very excited to spend last weekend in the Gorge and also be in town for the 3rd annual Hood River Huck Fest. My first days in Hood River were unfortunately windless, but fellow Naish rider Drew Christianson took us on an awesome hike above the town and I got to see the Columbia Gorge from above. It's stunning!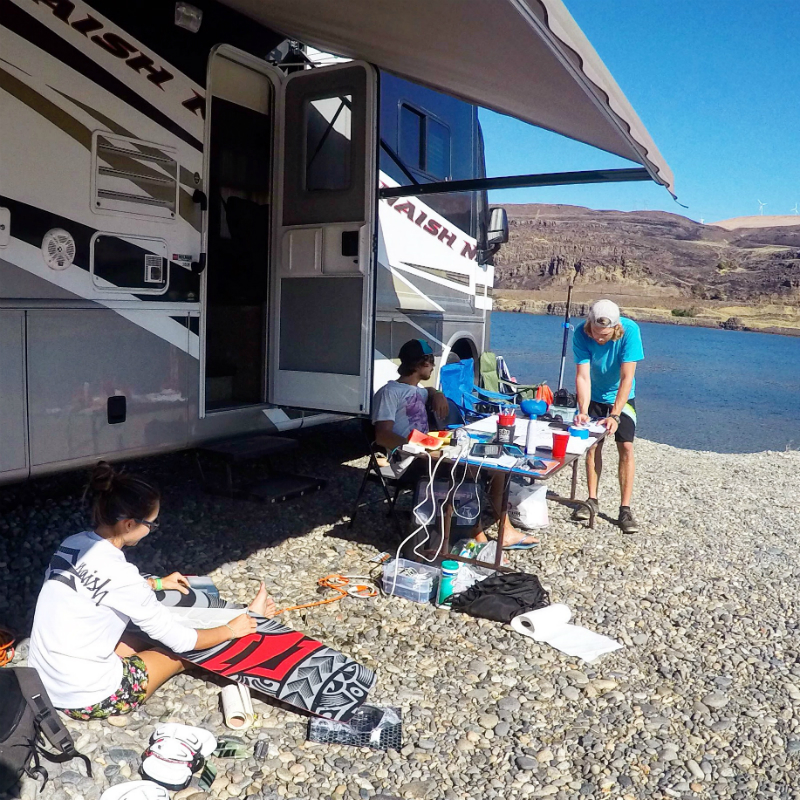 We stopped to pick blackberries outside the Naish office, and I may have got a little too excited! (It was my second time ever picking backberries fresh off a bush!)
On Saturday, Michael Duhamine and I packed up the Naish RV and drove south to Rufus, Oregon, which is about an hour of out Hood River. Later that afternoon Ewan Jespan, Katie Potter, and Americ Martin joined us and we set up camp for the night.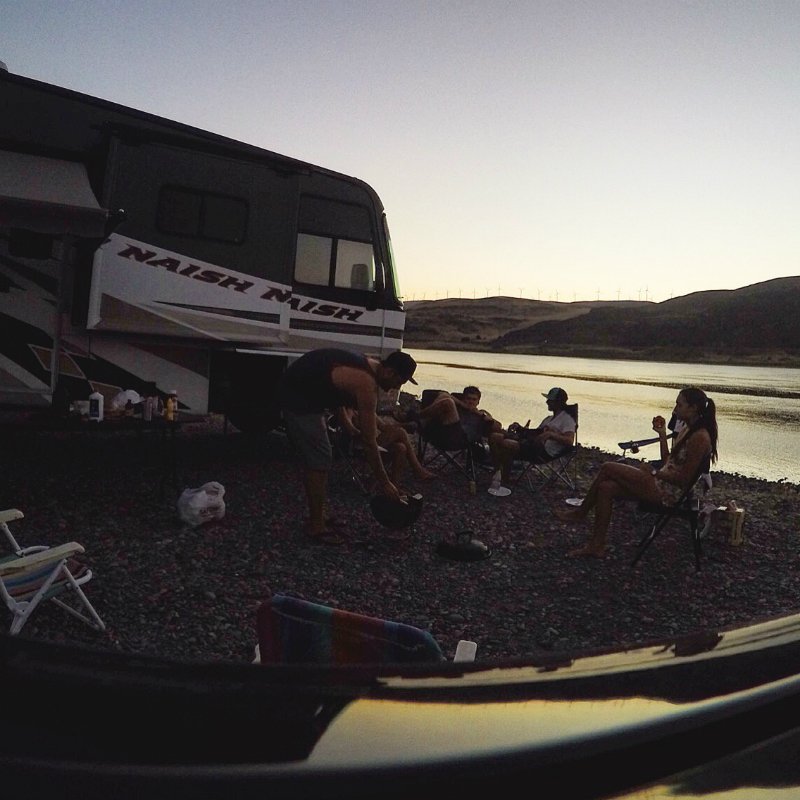 Mike is the major organiser of the Huck Fest and the next morning we were up bright and early to set up registration. The Huck Fest is all about jumping high and WOO Sports were the main sponsor of the competition. Tyler and Dan of WOO Sports had flown in from Boston and they spent the morning gluing attachments to participants boards.
Rufus is a hot and dry area of Oregon and the day started to heat up. While the morning had relatively light winds, by late afternoon is was blowing 20-25 knots and the day was an amazing success!
2015 Huck Fest Results:
Men
1st Ewan Jaspen
2nd Cosmo Guacamole
3rd Adam Withington
Women
1st Colleen Carroll
2nd Cynthia Brown
3rd Laura Maher
Big thanks to Mike Duhamine of Naish, and all the organisers and sponsors of the 3rd annual Huck Fest! I hope to be back in Hood River for it next year!
www.facebook.com/hoodriverhuckfest
Hope
www.hopelevin.com
instagram.com/hopelevin
Facebook.com/hopetci