Planet Kitesurf Holidays is excited to announce that they have a fantastic new destination for your next kitesurfing vacation! Keros Bay in Limnos Island, Greece is easily reached from most major European cities and is quickly becoming a favourite spot for authentic kitesurf holidays. Here are 5 reasons why you should travel to Limnos on your next kitesurfing holiday:
Amazing luxury accommodation
Planet is proud to offer client's luxury boutique accommodation at Keros Blue – a brand new complex within walking/biking distance of the centres and spot. Keros Blue offers unique secluded stone houses which are tastefully designed with accents in wood and glass. This is the only accommodation on the bay where you can get a proper rest in a luxury setting. The complex features 8 houses with 16 double deluxe rooms and a two bedroom, two bathroom family house with a 100sqm wooden veranda. Keros Blue also features its own restaurant serving fresh, traditional cuisine. Here you can enjoy a gourmet dinner or spend an enjoyable evening in the cocktail bar under the stars with a sea view.




A unique kitesurfing location
Planet's spot at Keros Bay in Limnos offers a unique location where you can enjoy three different types of conditions on the same beach – flat-water, chop and gentle waves – making this the ideal destination no matter your skill level. The bottom is sandy, the water clean and transparent, and shallow for about 80-150 meters from the shore and the wide beaches make rigging equipment an absolute pleasure.
The top area of the bay offers steady offshore wind with no guests and super flat water – perfect for training and tricks, while in front of the centre shallow water with a slight chop is great for beginners and intermediate kitesurfers. A short, few hundred meters downwind small, very gently breaking waves are perfect for those getting into wave riding.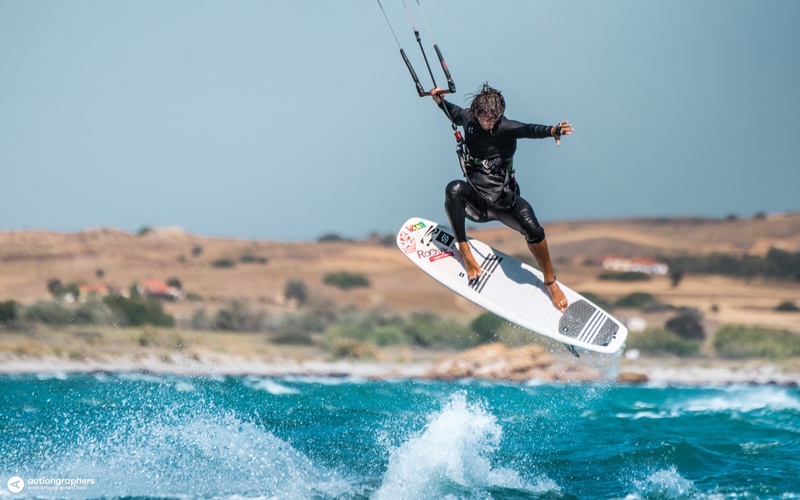 Amazing waves for more advanced kitesurfers
There are a number of more advanced wave spots on the island for experienced kiters which can be reached in about 15-30 minutes by car. Kotsinas offers stronger wind and a 100 metre long stretch of shallow water while Red Rock is famous for its 2-3 metre high waves with side on shore wind. Gomati is located on the northern coast of the island and offers challenging conditions with waves up to few meters high.
Incredible kitesurfing conditions
During the summer months, Limnos offers incredible conditions for kitesurfing with warm sunny days and virtually no rain. From June to September, the famous Meltemi caused by a pressure difference between the Balkans and Turkey, blows daily from 4 to 6 Beauforts and is reliable from morning until late afternoon. Average temperatures during the summer months sit between 25 and 30 degrees Celsius, even when continental Greece has temperatures above 40. During the shoulder season you can still enjoy good conditions, although a 3mm wetsuit may be required you can hook onto one of the 'ride with the locals' downwinder trips to visit the numerous spots on the island.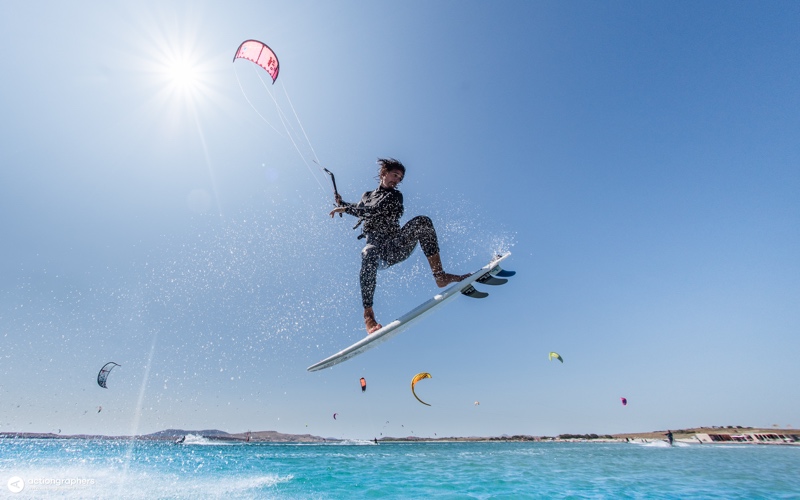 An unspoilt island destination
Far away from the hustle and bustle of the other Mediterranean islands, Limnos offers a quiet, authentic stay in Greece. When you're not out kiting Limnos also offers a range of other outdoor sporting activities or cultural and historical experiences for you to enjoy. Among the must-see places on the island of Limnos is the castle which offers lovely views towards the Chalkidiki peninsula (and Mount Athos) and the other surrounding islands such as Samothrace and Imvros. The sunsets are truly breathtaking in Limnos, the landscape is rough, the vineyards are lovely and the local architecture is very interesting and diverse.
People who spend their holidays on Limnos island usually go to the Market Street of Myrina where they find what they need in terms of products, goods and souvenirs while the island is home to many lovely taverns offering fresh seafood and tasty meat dishes. Other activities for no wind days include snorkelling and diving, SUping, wine and cheese tasting tours, bird watching – there are several salt lakes within walking distance of Keros Blue, where pink flamingos can be seen, cliff jumping, sailing, horse back riding, hiking, sandboarding and fishing.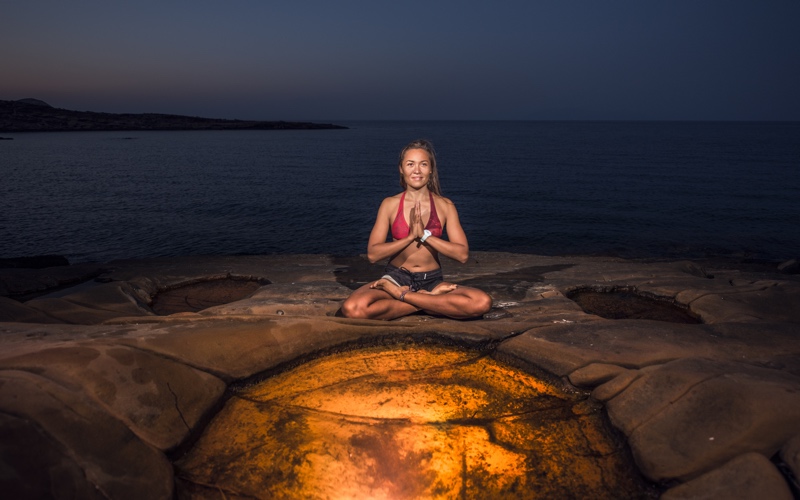 Head to www.planetkitesurf.com for more.