World Kiteboarding League report on finals day of the Aircalin Kitesurf Pro:
Dates: 14th to 20th December 2016
Location: Hotel Sheraton New Caledonia Deva Spa & resort
The final day at the Aircalin Kitesurf Pro was full of adrenaline and high emotions. Both the Men's and Women's finals were completed, and the day ended with the crowning of this year's World Kiteboarding League Overall Champions.
The Women's final saw Bruna Kajiya start off strong and dominate the heat with her style and power. The brazilian rider landed a perfectly executed 315, Heart Attack and KGB. The other three athletes in the heat were fighting hard for the remaining podium positions, and the 2nd position went to Annabel Van Westerop from Aruba who rode an extremely strong heat, Hannah Whiteley taking 3rd and Paula Novotna in 4th.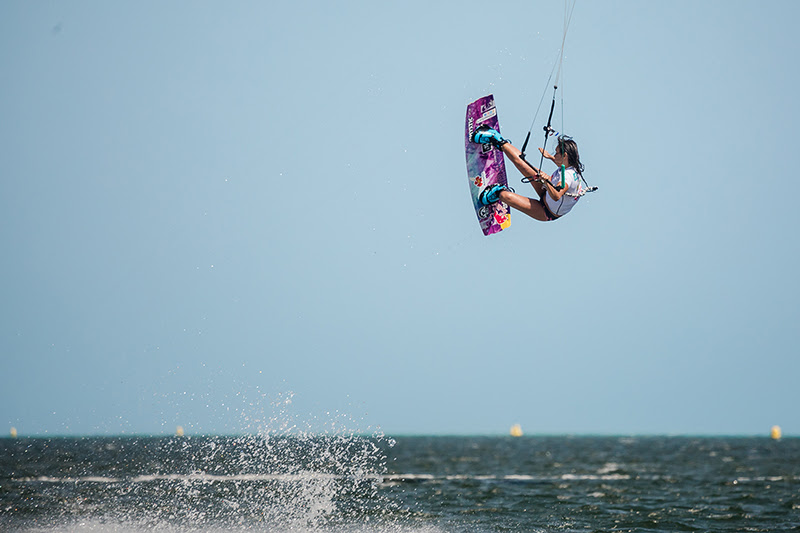 The Men's final was a festival of double handle passes, with the men showing an insane level of riding right from the start of the heat. All of the competitors went for 317's and Backside 7's, but it was Carlos Mario from Brazil who was determined to win this competition and pulled a nearly perfect Heart Attack 7 which left all the spectators speechless. He continued with amazing high-scoring tricks like a Hinterberger 9, Slim 9, KGB7 and the first ever 3110 landed in competition, which unfortunately did not have a solid landing so did not score as high as the spectators were anticipating.
Former World Champion Youri Zoon demonstrated some incredible power and focus by landing and very clean Slim7 and Backside 317 gaining a 2nd position. Set Teixeira from Brasil showed some outstanding talent during this final heat, and landed a 317, KGB7 and Heart Attack 5, giving him 3rd place at this event. Marc Jacobs from New Zealand rode extremely well but needed a few higher scoring tricks to get on the podium. He was followed by Alex Pastor from Spain who took several unfortunate crashes and injured his hand, complicating the heat for him. David Tonijuan from Spain also landed several great doubles, and he finished this event in 5th position.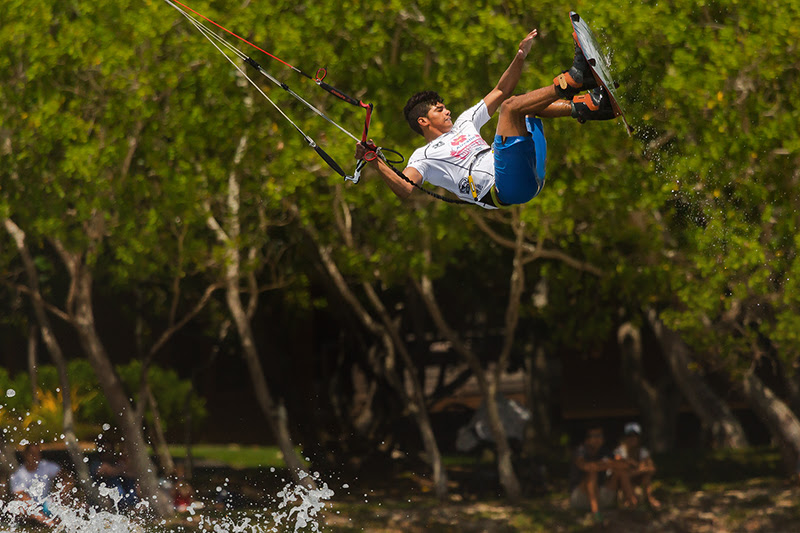 The final results for the Aircalin Kitesurf Pro in New Caledonia are:
Women:
1st – Bruna Kajiya
2nd – Annabel Van Westerop
3rd – Hannah Whiteley
4th – Paula Novotonà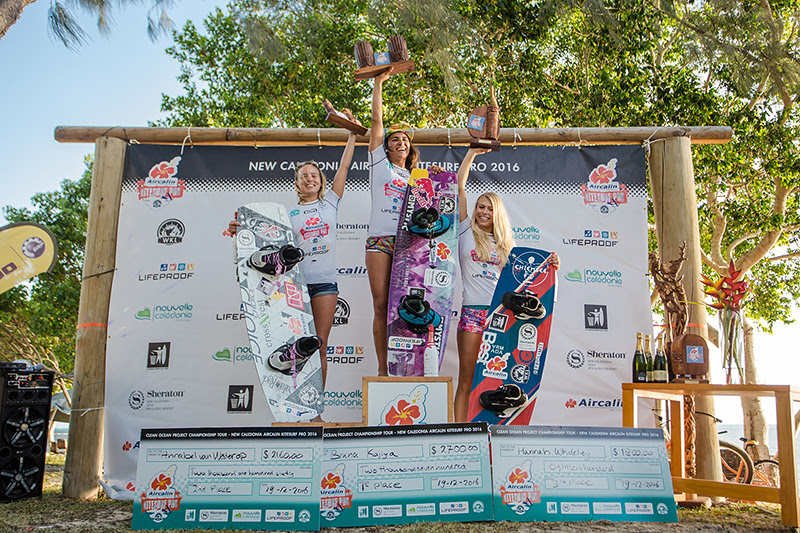 Men:
1st – Carlos Mario
2nd – Youri Zoon
3rd – Set Teixeira
4th – Marc Jacobs
5th – Alex Pastor
6th – David Tonijuan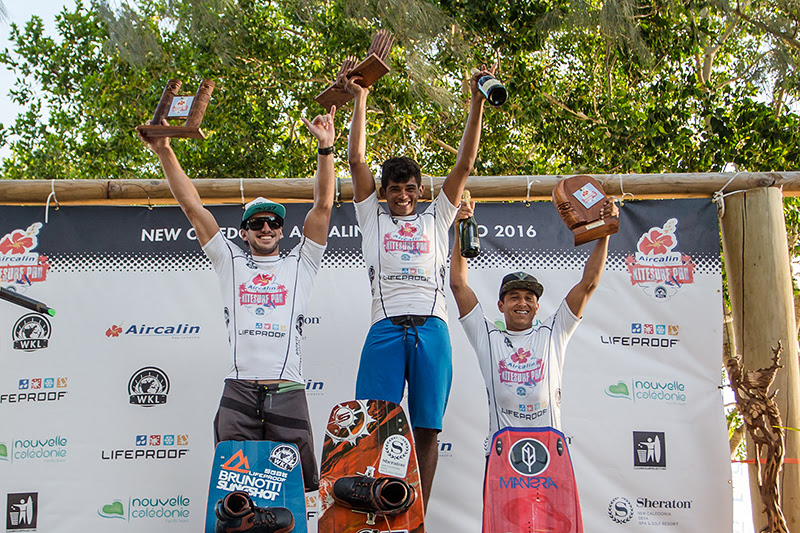 World Kiteboarding League