The winter season has just kicked off here on Maui and it is off to an amazing start. While Maui really is a very enjoyable place all year round (and yes, the wind blows all summer long!) the local kiters get really excited when the first north swells arrive and they can finally get out their surfboards again. As soon as the first little bumps show up, Kanaha Beaches, Lanes and the Outer Reefs get busy from one day to the other. What the crazy boys are waiting for however are the big swells… the stuff that will make legendary "Jaws" break.
Over the last couple of years quite a few kiters have tried to tame the monster… Jesse Richmann, Elliot Leboe, Patri McLaughlin, Kai Lenny, Alex Aguera, Nicollo Porcella, Flash Austin just to name a few of them. Whenever a Jaws swell actually collides with a windy pattern you can pretty much count on some of the guys heading out for a proper adrenalin kick.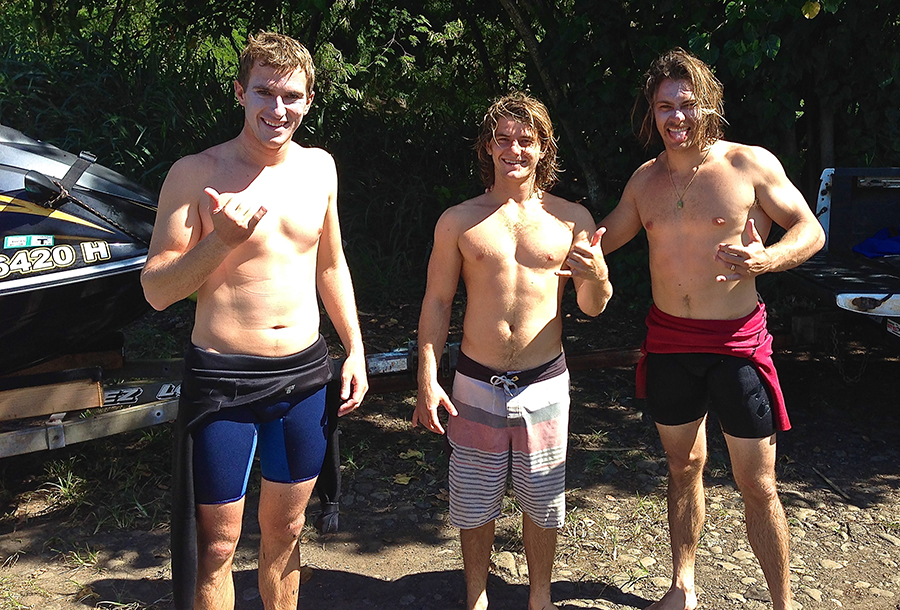 The first two guys to head out this season were Patri McLaughlin and (my husband) Sky Solbach. Taking turns driving the ski and catching some big ones, everything went smoothly and both of them had fun… until the very end, when – oh boy – Patri got his finger caught in the kite lines (while wrapping up his bar to get back on the ski) and about one third of his pinky finger was gone! Ditching the kite and racing to the hospital as quickly as possible they had me call the fire department that had already started a search for the missing kiter belonging to the kite floating just offshore of some pretty gnarly coastline and I got to thank the chief of the fire dept for their amazing reaction time and commitment. I was reminded that any Maui kiters that ever lose any gear but make it to shore safely should call the non-emergency number of the Maui Police at 244-6400 (just for those Maui kiters that didn't know!)
Luckily Patri was patched up by a hand surgeon the same evening (his eyes got really big when they were talking about "amputating part of his bone", but he survived) and after a few weeks of letting the flesh heal together he is back on the water – just in time for the first REAL big Jaws swell of the season – this time to (paddle!) surf it…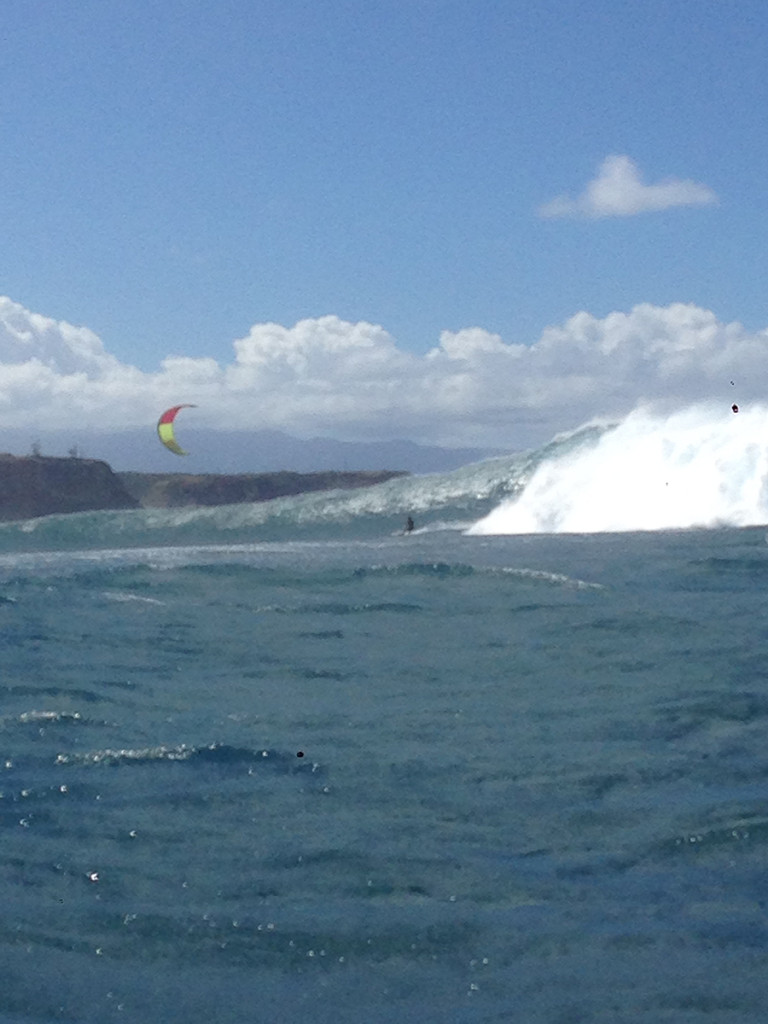 Patri on the ski taking a picture of Sky riding a jaws wave
The swell of the past few days was created by one of the biggest storm systems ever recorded, and reached Maui on a beautiful sunny, glassy day. Surfers like Grant "Twiggy" Baker and Shane Dorian flew in for it and joined local surfers like Albee Layer, Mat Meola, Kai Lenny and others. It made me proud to know pro-kiters Jesse Richman, Patri Mclaughlin and Niccolo Porcella amongst them and it also made me happy to see all three of them safely back on land again afterwards.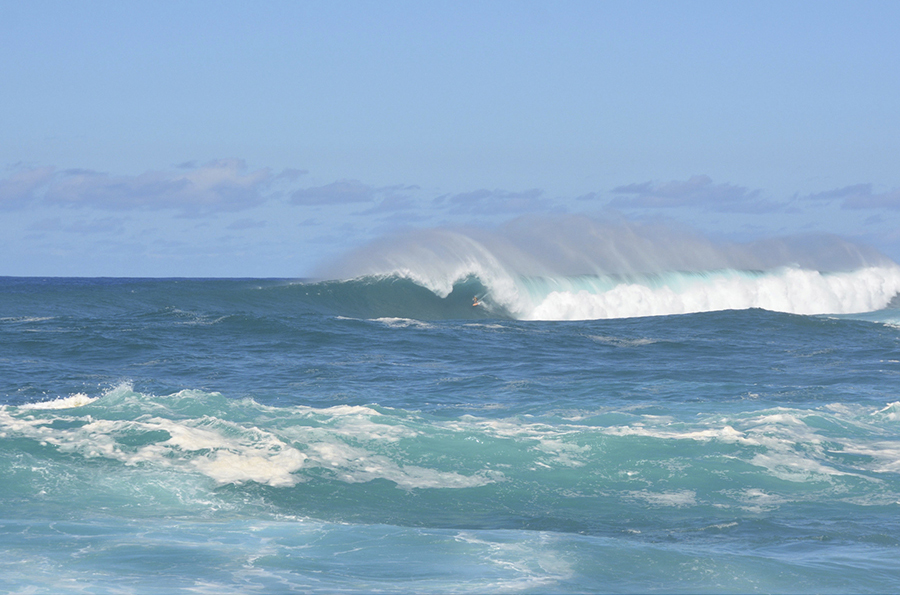 Albee Layer catching a good one
Knowing that this was only the beginning of the winter makes me think that there will be a lot more excitement going on this wave season. I know that I will never paddle into Jaws myself (though I very much admire Paige Alms and Keala Kennelly that represent the girls out there!) but am super stoked about the beginning of the swell season myself and am having a lot of fun out there with every small or big wave I can find.
Got to love winters (and summers) on Maui!
Kristin Boese