In perfect weather conditions 17-year-old Olly Bridge from Devon, UK stormed across the Indian Ocean from Rottnest Island, Western Australia to win the fifth annual Red Bull Lighthouse to Leighton kiteboarding race today. He was tailed closely by last year's winner, German-born Queenslander Marvin Baumeister, and broke Marvin's race record, making the crossing in just 22 minutes, seven seconds in 19kt winds – a huge one minute 43 seconds ahead of the record.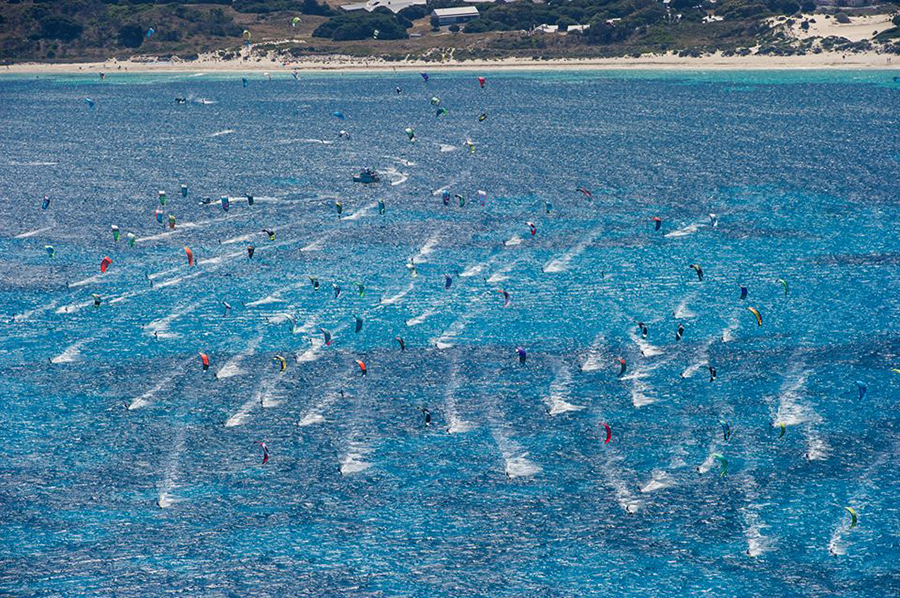 Steph Bridge, 42, was well ahead of the other female racers and broke the female course record finishing in just 27 minutes. She placed 13th overall in what is the Southern Hemisphere's largest kiteboarding race. 110 male and female kiteboarders from WA and around the world took to the pristine waters at Phillip Point off Rottnest Island and raced for 19km to the finish line at Leighton Beach Fremantle.
Olly, who won $1500 from a prize pool of $9500, said the conditions were perfect and although he was hopeful for a top three finish he was thrilled to win.
"It was pretty tough, it was really nice and windy actually. So we went really fast and I broke the record so that's really good. There was a bit of seaweed in the middle, but I managed to only crash once and that really helped me out." He is reigning European Formula Kite Champion and ranked number 3 in the World rankings.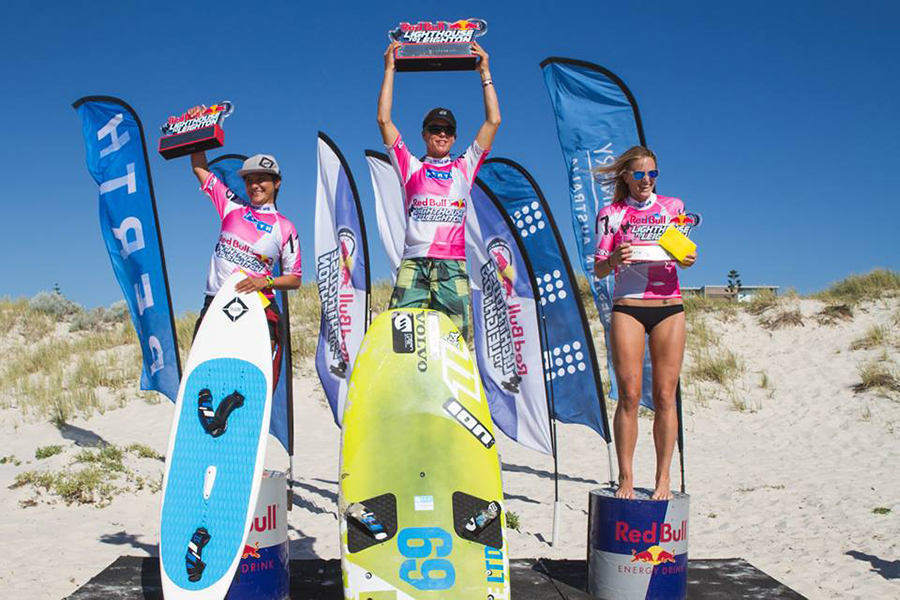 Steph, who also received a $1500 first prize, said it was a really fun race. "It was really nice today, flatter water and less seaweed. I went on the wrong kite though, a 7 metre. I was worried for Olly because we both messed up with the kite size, so I was concerned he wouldn't get it. I didn't know if he'd break the record but he did, he's getting faster every year! There was a great atmosphere, and we're really lucky to be here in Western Australia. After last year we wanted to come back because it's such an amazing place and its a big event in the kiteboarding calendar."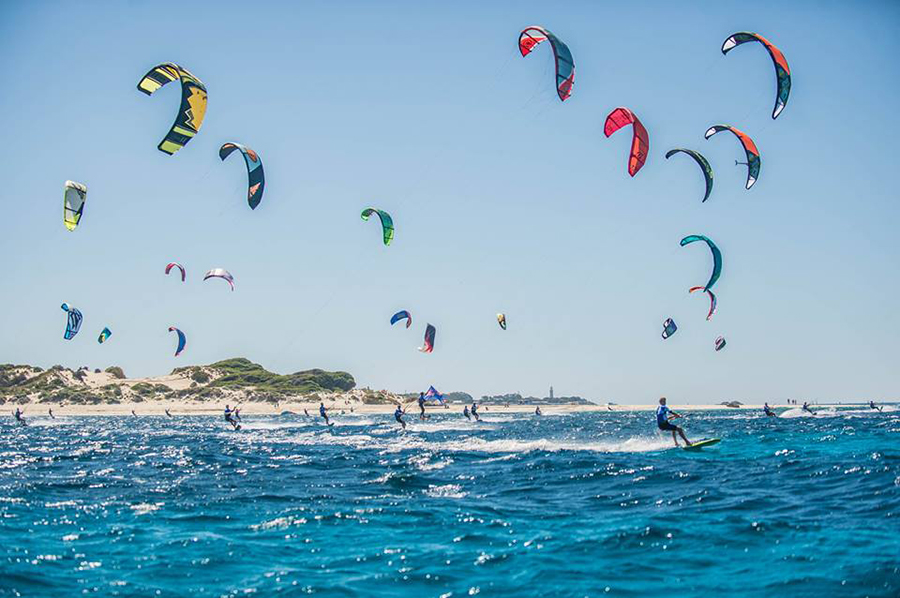 German-born Queenslander Marvin Baumeister, who celebrated his 34th birthday today said he hoped to win and go faster but was happy with his second place finish. "I had a good race with Olly but I had two or three crashes too many. He got it. I was on a nine meter kite and the wind didn't really come as strong as we thought it would. I had a few crashes, but other then that I'm pretty happy, " Marvin said.
The Marc Sprod Memorial Trophy was won by Jonathan Keys from Mosman Park. The Red Bull Lighthouse to Leighton is made possible thanks to Tourism Western Australia and Red Bull, and is also supported by the Fremantle Sailing Club, WAKSA, Rottnest Express, Kite Addiction, Cabrinha Kites and Channel 9 Perth. For more information visit: www.lighthouse2leighton.com.au
Results:
Male 1st – Oliver Bridge (Devon, UK) 22:07
Male 2nd – Marvin Baumeister (Townsville, Qld) 22:40
Male 3rd – Jonathan Keys (Mosman Park, WA) 23:25
Female 1st – Steph Bridge (Devon, UK) 27:00
Female 2nd – Kim Lema (Scarborough, WA) 27:58
Female 3rd – Theresa McKirdy 28:40
1st Twin Tip – Luca De Prato (Palmyra, WA) 25:01
2nd Twin Tip – Pat Banks (Coolbellup, WA) 28:43
3rd Twin Tip – Trevor Gerritsen (Canning Vale WA) 28:50
Marc Sprod Memorial Trophy – Jonathan Keys (Mosman Park, WA) 23:25
This is an edited version of the full article which can be read on Steph Bridge's blog: www.team-bridge.com/blog/